Mary Stepanian, a stay-at-home mom, former UCLA (University of California Los Angeles) teacher shares her teaching experiences in Seattle and Los Angeles, commenting on the contrast between private and public school system. Also, talks about being a mom. Sharing her moments of struggle and moments of Zen.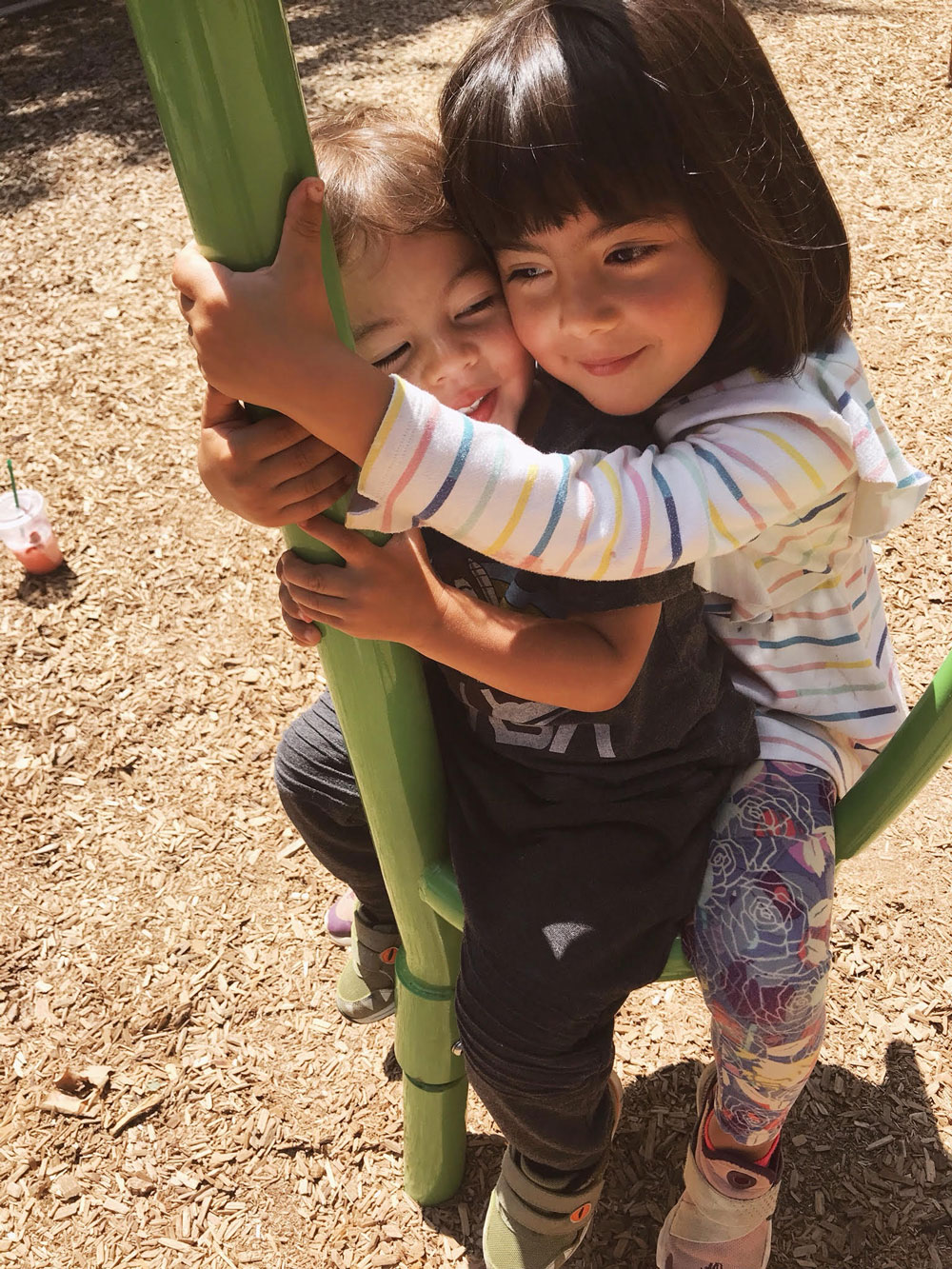 After you graduated from UCLA, you started teaching. How did you teach?
I taught as an elementary school teacher for nine years in the Los Angeles Unified School District.
What inspired you to pursue teaching?
Call me naïve or cliche, but I wanted to change the world. I became very aware of the inequities in our society and I really wanted to be part of change. I truly believe that education is a huge piece of that change and thought that as a teacher I'd be able to impact lives and make a difference.
Tell us which grades you taught?
I spent most of my time teaching third graders and second graders. The last year, I also mentored teachers in training at UCLA, which was so rewarding and inspiring.
What was the difference you saw in the education system of Seattle and that of Los Angeles? Which one would you say is better and why?
When I worked in Seattle it was as a teacher's assistant at a small, progressive private school. I don't think I can even compare it to the public schools I worked at in the largely new immigrant and low socio-economic status communities of Los Angeles.
One was a pretty homogenous place of privilege where students were respected as peers, and the other was a place where many children were just learning English for the first time and were expected to perform at proficient levels on state tests, and where resources were lacking in schools.
The needs were so very different, and maybe I'm biased, but I had never met more talented, dedicated, and intelligent teachers as I have, working in the neediest schools of LAUSD (Los Angeles Unified School District).
After working at both types of schools, I realized it takes more than an inspired teacher to change things, there are way bigger issues at play that I can't even begin to get into here.
Recently there were teachers strike in LA. Tell us what happened and what's your take on it.
I wasn't involved in the recent teachers strike in LA, but I think there's a tendency to vilify unions and I'm proud of the teachers for standing together to protect themselves and their students.
You became a stay-at-home mom after your first child. And now you have two. How has the mom journey been for you?
Our journey to parenthood was long and difficult, we struggled for years and eventually needed to seek help to conceive. We feel so lucky to have a daughter, R, who is a super spunky and independent four and a half year old and a son, G, who is the sweetest and kindest two-year-old.
Transitioning from the workplace to being a stay-at-home mom was NOT easy. It wasn't until I was out of the workplace that I realized how much our culture places our worth and identity in our careers. When I no longer had one, I felt like I wasn't real to so many people. I got a lot of remarks from friends, fellow women, and to be honest—myself. My favorite which I'm sure any stay-at-home mom has heard before is, "I could never do that! I'd be so bored."
I'm not going to lie, sometimes it IS boring, but it's also precious, fleeting, and fun. Sometimes it can feel like Groundhog Day, but if we're honest with ourselves, what job doesn't? I've found staying at home has really helped me live in the now, and I've become so much more understanding of others (but that may just be after becoming a parent in general).
There are still plenty of days where I feel the sting of others' criticisms of my choice to stay home with my kids. Or moments I have to take a deep breath when someone asks when I plan to go back to work. But most days I'm just really grateful I get the chance to be with my kids for all the little and big moments of their childhood.
Tell us some of your moments of struggle and moments of Zen?
I think we all have moments where we question if what we're doing is the right thing. I struggle with parenting choices. Was I too strict? Too lenient? Did I say the right thing in that moment?  It's endless.
It's those moments that you see your kids for who they are, and truly appreciate them, and that's what makes my Zen moments. When I see R create a new robot drawing that does incredible things. Or when I see G run to the door to greet his sister in the morning. Oh, and taking moments for myself, that's my ultimate Zen.