Salman Albert
Drummer of Pakistani Alternative Band 'Entity Paradigm'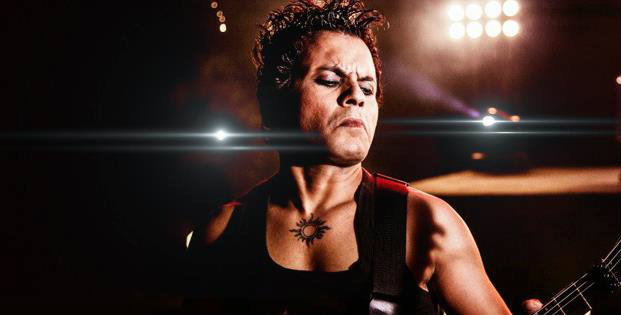 'Entity Paradigm' (E.P.) was a Pakistani Alternative Rock band from 2000s. They were heavily influenced by Seattle grunge bands like Nirvana, Alice in Chains, Pearl Jam to name a few. The band was initially launched on the platform of a Pakistani-based music show called Pepsi Battle of the Bands (BoBs) back in the day. Think of it as the Pakistani version of "The Voice". E.P's performances were phenomenal and theatrical, their sound was super grungy. Seattle vibes to the core! The judges of the show at the time were very impressed by their sound and the band made it to the top 2 spot. In the final round, they lost to another band called 'Aaroh'. They released an album, and then broke up. I'm not surprised as initially their band line-up was around 12 musicians. They had two drummers! How crazy is that. Waqar Khan and Salman Albert.  They've had a huge fan following in Pakistan since those days. Recently, they surprised their fans with a reunion performance on the stage of 'Pepsi Battle of the Bands' yet again. Since then they haven't performed together. They have been busy in their own projects and ventures. I got a chance to catch up with one of their stellar drummers Salman Albert. I asked him if we will ever see EP again, whether in this season of Pepsi BoBs or next. He spills the beans. He also talks about Albert Studios, and being a drum instructor at a Lahore-based National Music Academy.
What have you been up to since EP days?
I continued my session playing and the music productions which I was already doing while EP was intact.
Tell us about being drum instructor at National Music Academy and Guitar school. How has your experience been this far?
I've been teaching drums at both these music schools. Started teaching at The Guitar School three years back on friendly basis as they were not satisfied with the drum instructor they had. I joined temporarily so that they could find another teacher. After a while I really started enjoying teaching which I had been doing before but privately, so here I am. Almost two years ago, National Music Academy contacted me and now I am teaching there as well. It's such a good feeling when you see your students playing and improving and start asking technical questions. I am totally in love with teaching now.
Do you have your own studios like the "Albert Studios"? Tell us when you founded this studio and what is its mission.
My brother Farhan Albert and I formed Albert Studios in 2007. Farhan had been doing music productions since 1993 and I started in 1996. We used to work on freelance basis at different studios depending on artists and their budgets. After producing Aadat (Atif and Goher), and a few more hits, we got so busy with the production work that we started our own studio in 2007. If you talk about the mission, one thing which is quite different at Albert Studios is that we have special discounted rates for upcoming artists which no other studio has. They charge the same foreveryone. Albert Studios is one of the top 5 studios in Pakistan, if not top 3.
You have done a few collaborations in the recent past with Overload, Jal, Farhad Humayun. Tell us a little about that.
I've been a session player forever. I played drums in Jal's albums, produced Aadat, their first ever song, and also worked as a co-music arranger on a few other songs. As far as Farhad Humayun and Overlaod is concerned, I thoroughly enjoy the sessions with them. With Jal, I have been playing since 2003 as a session player on drums and guitars both. Sometimes I play with Ali Zafar as well but it depends, because he has a couple of different line-ups.
So far which one is your favorite collaboration and why?
My favorite would be Farhad Humayun and Overload because there's a lot of creativity, new sounds and new ideas involved consistently.
You composed, wrote and sang a song for your wife. How thoughtful! Tell us a little about that project.
I always wanted to dedicate a song to my x girlfriend.. We had an affair for six years, and now we're married for thirteen years. We have gone through so much together. So many memories and such a long journey. I dedicated this song to her on her birthday in 2018.
Do you miss the EP days or are you over it?
I definitely miss those days. We had such a bonding which we developed by spending lots of time with each other over those years. The rehearsals, the tours, the backstage wrestling sessions, the jokes, the laughter, occasional disagreements and then back together as a kick ass team.
Do you think EP will have a reunion or make a comeback soon? Tell us what you know.
I think everyone is so busy with their own projects, that it might be very difficult to reunite. We have a WhatsApp group and we stay in touch there. We invite each other to our family events but we haven't talked about getting together as a band again. Everyone is successful in their own projects.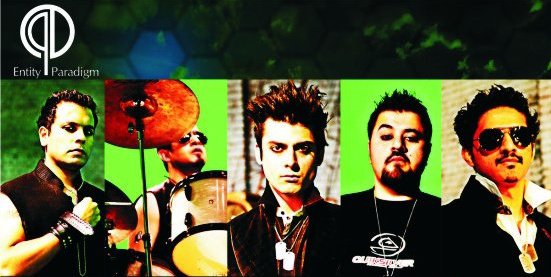 drummer, drummer, drummer, drummer