Emily Trickey, a yogi, mom and co-founder of Seattle-based, Brilliant Marketing talks about the need for yoga in our busy lives, and shares her mom journey. Moments of Zen. Moments of struggle. Emily was my coworker and a great mentor during my PR agency days at Frause. I always admired her ability to excel in fast pace environment and still be calm during frenzied work cycles. She shares her special yoga techniques in this interview. Keep reading!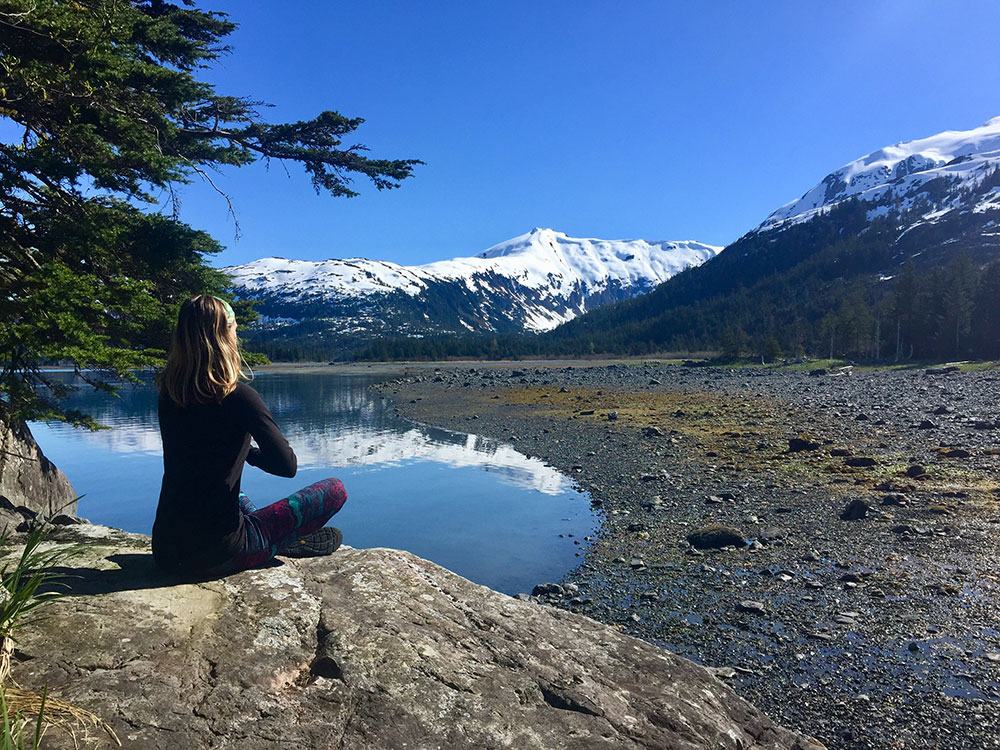 Tell us a little about your yoga classes. What was your inspiration behind it all?
Yoga inspired me to change my life. Two years ago, I was in a mountain bike accident and suffered a pretty severe concussion that turned my life upside down. I had headaches, fatigue, anxiety and became depressed. While I was searching for help, I stumbled upon Kundalini yoga and took a class that made me feel the best I had in 4 months. I signed up for a teacher training to learn more but not with the mindset to teach. During my training I realized many people are living unhealthy lives and are dealing with the same things I had — stress, health problems, anxiety, insomnia, depression, etc. I thought, if yoga helped me through this dark time, then it can help others and it's my obligation to share it.
Yoga showed me a new way to look at my life, to be present, and to make changes in my life that were no longer serving me. I try to bring that perspective to my classes, weaving in ways to release the things that don't serve you anymore in order to make space for the things that you want in your life.
What's your background? You started your career in Seattle with PR agencies with the Media Relations practice. Tell us about your experience there.
My background is in marketing and advertising. I started my career in Alaska working in the nonprofit world. When I moved to Seattle in 2013, I wanted to experience working at an agency. I landed a position at Frause where I worked on a bunch of different clients from real estate to finance to government and did a little bit of everything — media relations, account management, paid media, marketing and copy writing. I was lucky enough to learn from some very seasoned PR/Marketing pros. When Frause was acquired by Allison+Partners, I was able to experience what it was like to work at a global PR firm on big clients. As the director of integrated marketing, I worked with teams and clients to ensure we were looking at the big picture and beyond PR such as brand positioning, advertising, marketing strategy, and so on. It was very fast paced and a lot of fun!
Now I have my own marketing agency, Brilliant Marketing, specializing in working with nonprofits and small to medium sized businesses in the sustainability, health and wellness space. The experience I gained working both in-house and at an agency gives me perspective and helps me relate to my clients.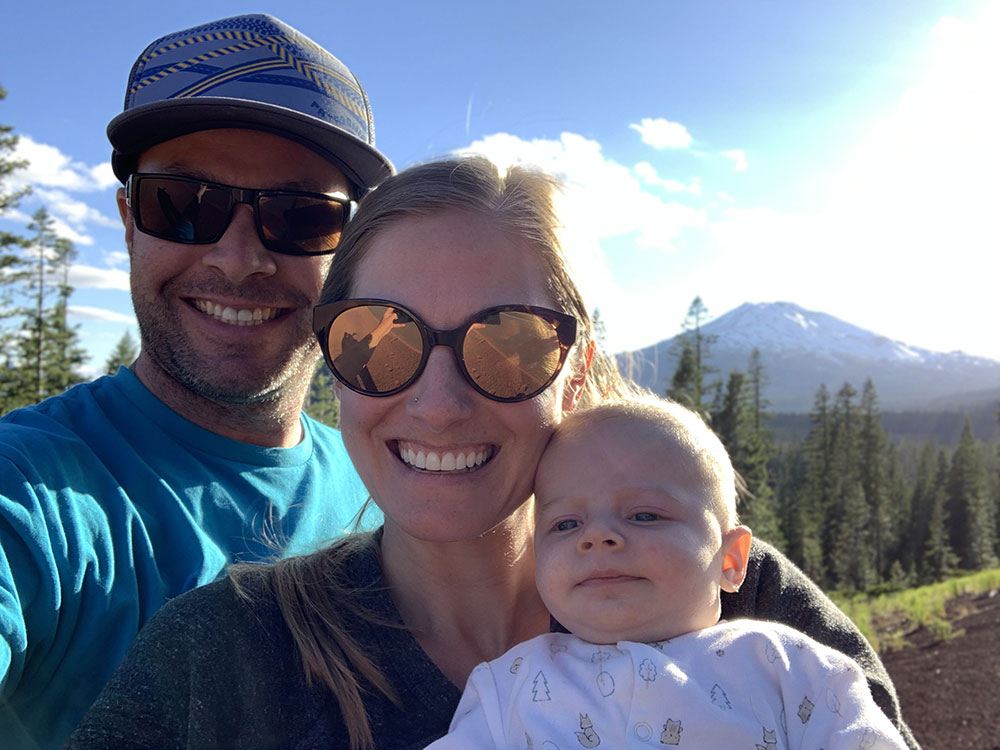 We all know how the agency world moves at lightening pace and is a high intensity job. Is that why you thought of incorporating yoga in your life?
Definitely! In many jobs today, we are expected to perform at a very high level. To counter balance this we need ways to teach the body how to let go, relax and quiet the mind. Yoga does this so well.
What's the unique edge that your yoga classes offer over others being offered in Seattle.
Most of the yoga done around the world today is posture based. The type of yoga I practice and teach – Kundalini yoga — incorporates postures but also breath, sound and mantra, meditation and deep relaxation to move energy in the body and create balance. In my classes I bring all these elements together which help to stimulate the glandular system while strengthening and restoring the central nervous system. It's quite powerful and provides profound results in a short amount of time. When you practice Kundalini yoga you increase your awareness, creativity and connection to your mind, body and spirit!
Describe the type of yoga classes you offered.
I've taught classes and workshops on the chakras, creativity, sensuality, and action planning. Right now I'm in the midst of planning my next workshop and retreat later this year and early 2020.
I noticed on social media that you did lots of fun outdoorsy locations for yoga classes. What are your top 3 Pacific Northwest locations and why?
I taught a chakra series last summer outside in Woodland Park. I love the trees there! Another top spot for me was is Alaska when I did a kayaking adventure with my husband in Prince William Sound. We had this little island to ourselves surrounded by mountains and glaciers. It was so pristine and quiet. I live in the Greenlake area and recently with the nice weather I've been practicing in my backyard under a big cherry tree. But you can do yoga anywhere. As long as you know how to breathe you can practice yoga.
Tell us a little about your mom journey, how it may have changed you as a person. What are your moments of Zen and moments of struggle. And how to do manage work-life balance.
Being a mom is amazing and hard all at the same time! I experience the spectrum of emotions everyday. My Zen moments are when my son Sage falls asleep on me and I can hear his breath and little heart beating. It brings me to the present moment and all I want to do is snuggle him – it's the best. My moments of struggle are when he's fighting sleep and just cries. It's so hard sometimes! Work-life balance is still a work in progress. With my own business I can set my hours but it is hard finding the time right now. I'm giving myself a little more time before I take on any more work and can get some childcare help.
How has life been postpartum? Did you go through postpartum depression? Or felt the signs of it? If yes, how did you cope? Please share so that other moms going through similar experiences can relate. Did yoga help or did you try it?
Postpartum I've dealt with some anxiety and have found taking a few moments to myself whether that's a walk around the block, taking 10 minutes to practice deep breathing or dancing to my favorite song helps me. It can be very overwhelming being a new mom. I'm also finally starting to be okay with the house not being clean. Your time is so precious that you really have to prioritize what's important in that moment and what YOU need.
Did your career pause when you became a mother. Tell us about the adjustment process.
I'm really lucky because my business partner is also my sister and she handled everything for the first few months while I was able to be with Sage. It's hard being a business owner and giving yourself the time. I did some work here and there but it's challenging trying to carve out time when you're the primary care giver. I'll be going back part time but still figuring it all out.
What's your outlet/hobbies/interests that you do to unwind.
I love being outside. Recently with my 3-month-old son Sage, we go on daily walks around Phinney Ridge, Woodland Zoo or Greenlake. You can find me hiking, skiing or biking!
Having worked with you in the past, I've noticed how you loved to travel around the world and were super outdoorsy and adventurous. Looks like Sage your son will follow suit! Share some of your favorite recent destinations and fun adventures with your little one.
My husband and I love the outdoors and traveling. We are excited to share this love with Sage. When he was 5 weeks old we took him on a camping adventure in our RV up to Kayak Point near Marysville. Great place to kayak, stand up paddle board and hang at the beach. Recently we went to Bend, OR which was very cool. We went hiking, took turns mountain biking and then checked out the breweries – it's a very kid friendly town. I'm taking Sage up to Alaska to visit my family this month which I'm pretty excited about. My number one baby gear is the Ergo carrier. You just strap them to you and go!
Are you a foodie? What are some of your favorite spots in Seattle.
Seattle has some amazing food and in every neighborhood there are good bites. Near me I like Bongos – delish Caribbean food – get the Desi one, it's citrus braised pork. Pizza has to be Veraci in Frelard area. It's Italian style and super thin. If you're a sushi buff then Sushi Kappo Tamura is divine. And my favorite bakery is Flying Apron in Fremont. All their stuff is vegan and gluten free.
What are some of your memorable/favorite moments as a yoga instructor.
Teaching a workshop in Alaska and looking out and seeing my parents and good friends. It was so touching to see all these people I love and sharing my passion with them.
Maheen Mustafa is the Editor-in-chief/Founder of Maheen The Globe

a Seattle–based, independent, woman-owned news media outlet and online magazine covering the following beats: Food, travel, coffee, health, education, business, art, sport, film, fashion, music, dance. It will also contain special features/editorials/interviews of celebrities, top influencers, women-led small businesses with a special focus on immigrants and moms. Regions covered: Local neighborhoods (Fremont, Ballard, Seattle downtown, West Seattle, So-Do), State-wide (Washington), Nationwide (USA), Pakistan and global. #globalperspective
Follow Maheen on: