Oh Paris, you have my heart!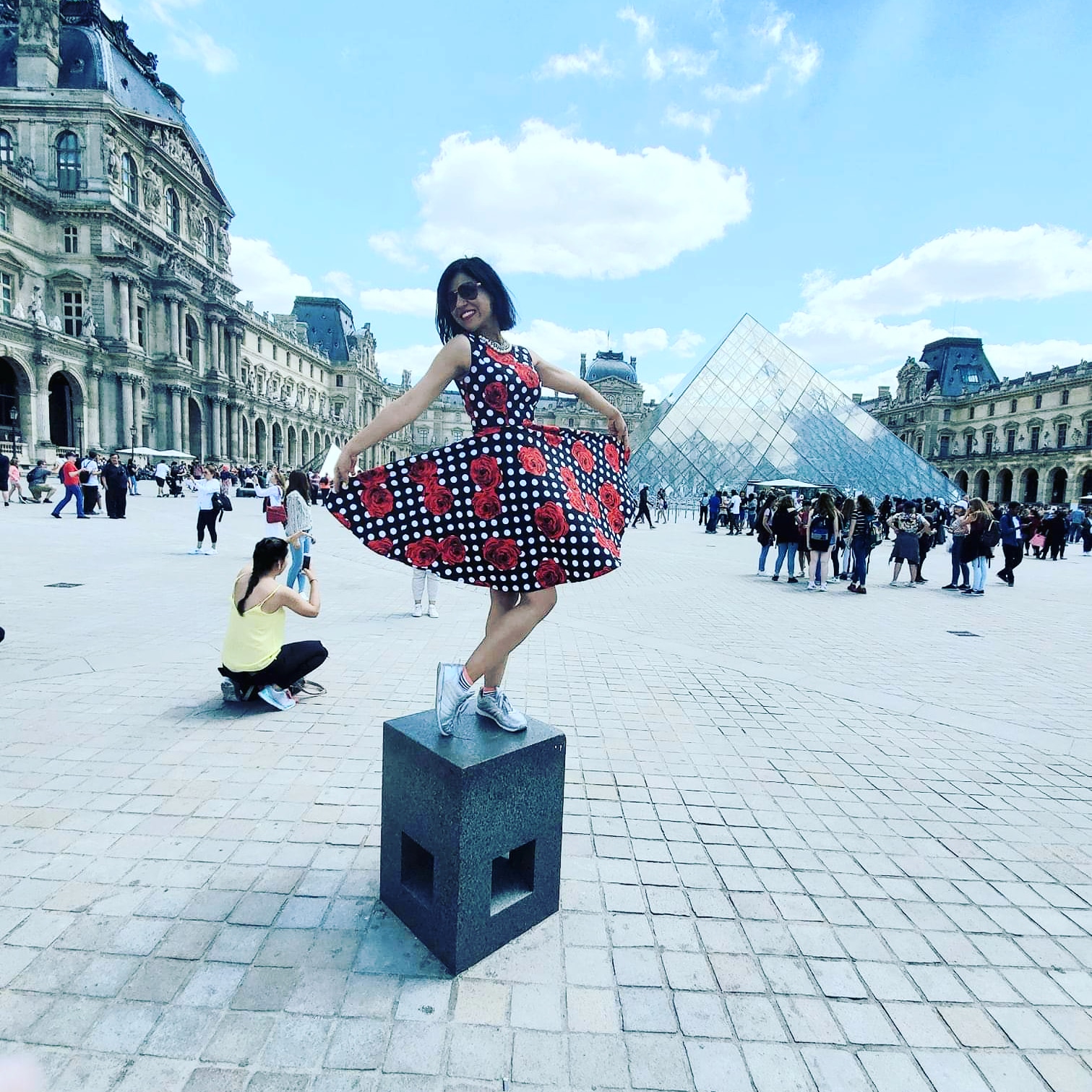 I love Paris so much. I've been there three times now but just can't get enough of that beautiful city. I love being mindful there. Just be present. Sit in a café and people watch, while I enjoy a delicious cup of espresso with an éclair on the side. That's my happy place. When I'm down and out, I take my mind there. To that very spot. I also enjoy dressing up in Paris. Why not? Right! It's Paris for God's sake. Everyone looks so fancy and high-end you almost feel the pressure to look good. So I have to up my game! Here are a couple of fun photos from my recent trip.
The pic above – By the Louvre museum: I'm wearing one my favorite summer dresses. I bought this one from Amazon Fashion last year for a casual-cute look for my birthday trip to Cancun, Mexico. Since then I've been wearing it frequently! It washes well too.
Feature pic – I'm OBSSESSED with the dress I'm wearing here by the Moulin Rouge in Paris. I bought this one from 'Show Pony', a cute French boutique in my local neighborhood, Fremont, Seattle. I bought it for a wedding of my close friend, Marion. I wore it first there at her wedding in Napa Valley. I got so many compliments for it! The owner of this boutique, Stephanie is a sweetheart and very engaging in giving her input on dresses. I like her aesthetic sense. I'm planning on doing a full feature on her in my next issue. She's traveling to Paris at the moment.