Oree and her Explorers – global mom blogger with a mission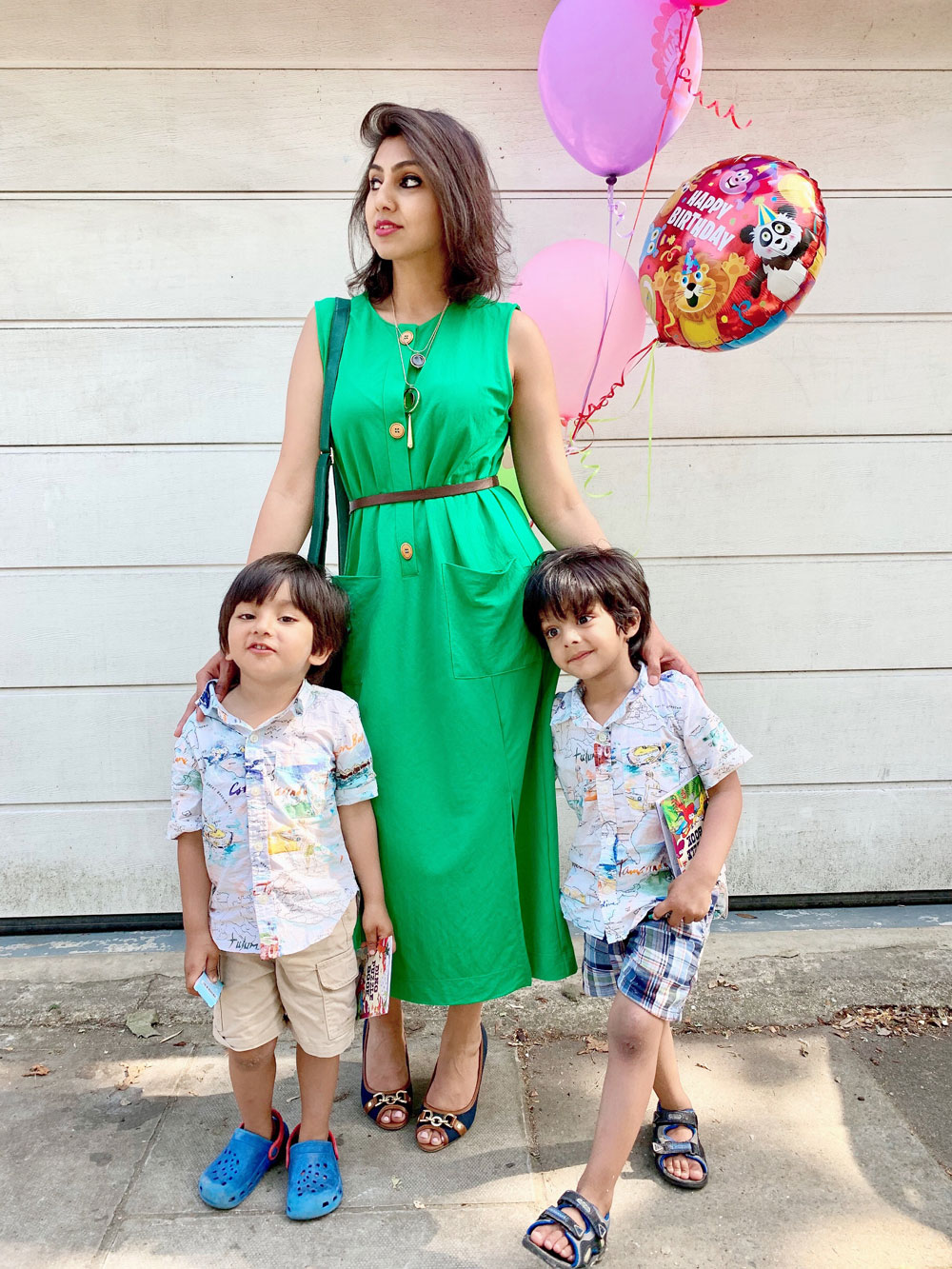 Oraina Rafi, this global mom blogger has lived in Karachi, Houston, Barbados and now has recently moved to London, with her two boys and hubs. Here she shares her experiences as a mom of twin boys. How nutrition and wellness is important for toddlers. And honestly shares her good days and bad as a mother of twins.
 Tell us when you started blogging. What was your inspiration behind it?
My twin boys, who are now three and a half years old, were my motivation to start blogging. Being a Digital Marketeer by profession, I have always had an interest in the field so this was just a natural transition. My areas of interest are health and nutrition; and with motherhood I learned so much about babies and toddlers along the way. Soon enough everyone was asking me for nutritional advice on my WhatsApp groups and on my personal social media accounts and urging me to start a blog. So I finally got around to doing it! The idea is to share all that I do with the boys; how I have raised them to be healthy eaters; activities I do with them to help them develop, so it might help someone out there, and maybe one day when the boys grow up and see my social media pages, they will realize how utterly fabulous their mum is!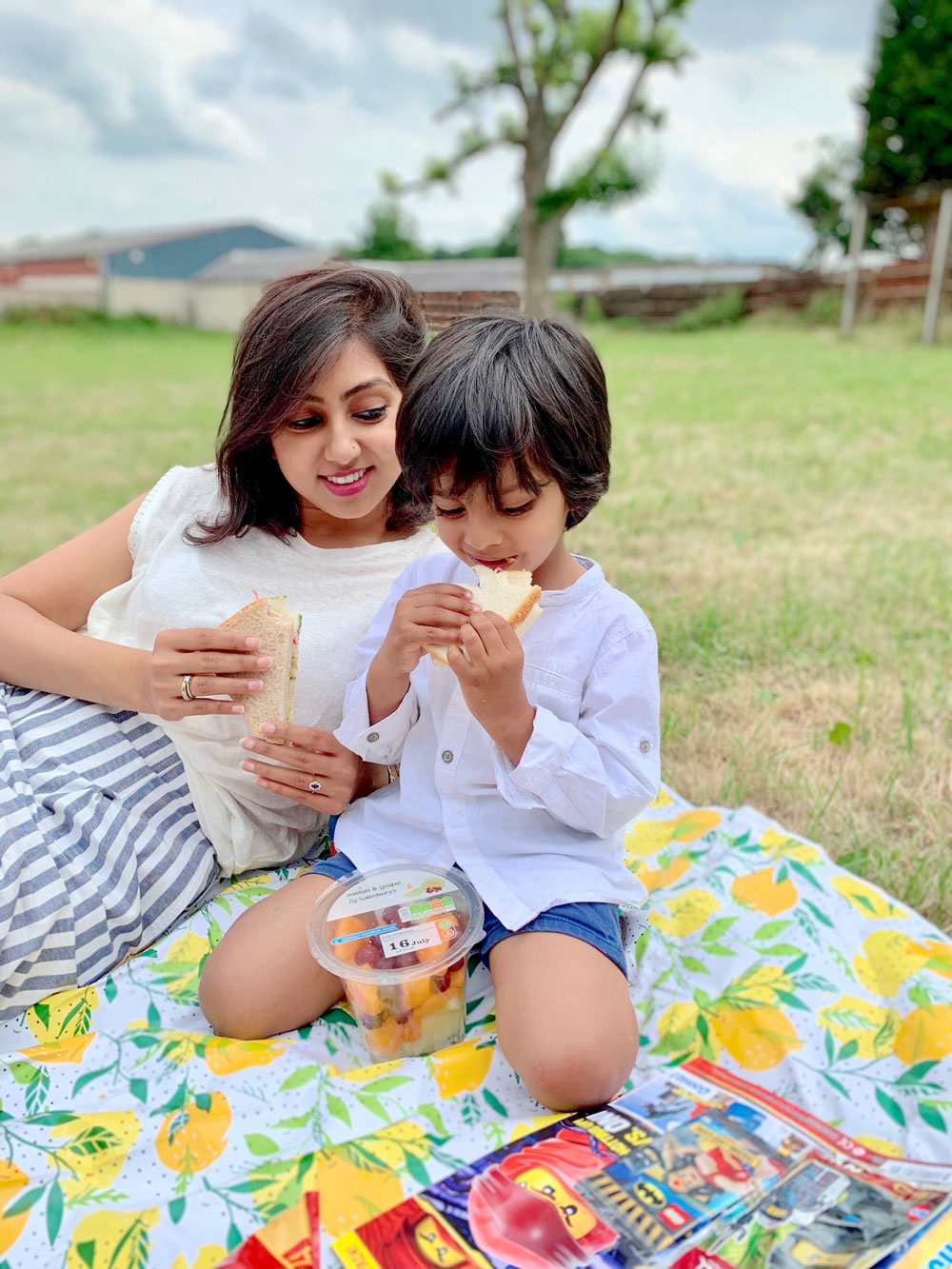 You've been a globetrotter! Tell us some of the fun locations you've lived in and what made you hop around?
I lived my entire childhood up until I turned twenty-three in Pakistan and moved to UK after getting married, to join my husband who was based in London at the time. We then moved to Barbados for about three years and then to Houston (USA)… and last year we moved back to London! Thanks to the company my husband is employed with, we do tend to live a nomadic life but London is our constant. We are also avid travelers and have visited some breathtaking places like the Great Barrier Reef in Australia, the ruins of Pompeii in Italy, the hot water springs of Pammukale in Turkey, the Canadian Rocky Mountains, the Al Hambra in Spain, The Swiss Alps, The Grand Canyon In USA, The Himalayas and Karakoram mountain ranges in Pakistan and much more! Can't wait for the next adventure that awaits!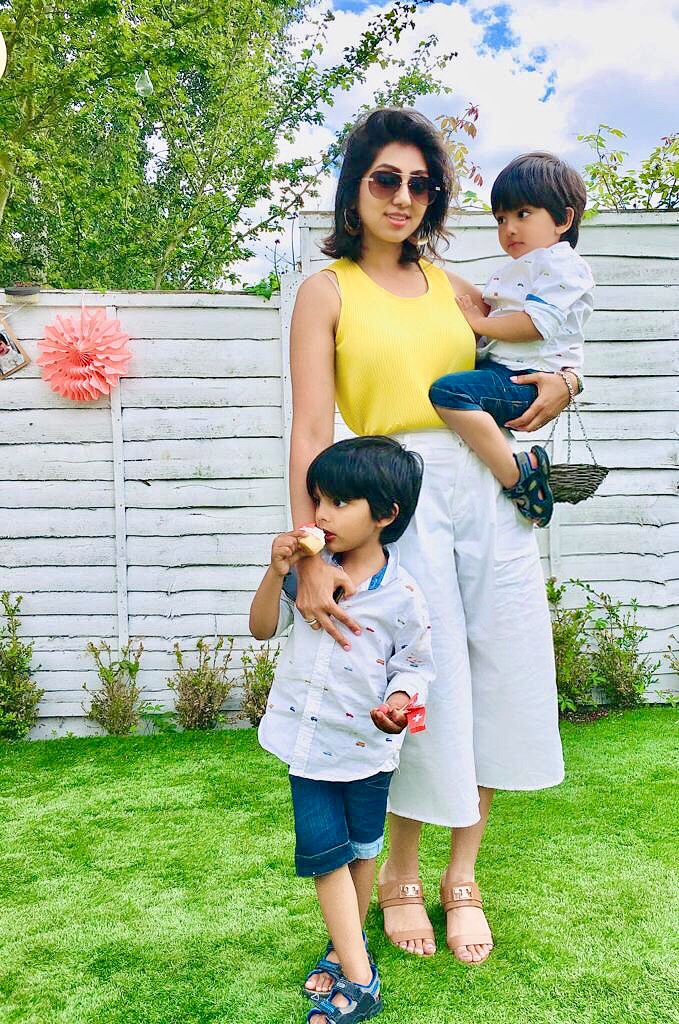 Tell us about your moments of Zen, moments of struggle, and how do you cope with it all?
Moments of zen: when the boys sleep or when I'm at the gym! Also, the odd girls nights are a blessing ! Every woman needs her girl tribe!
Moments of struggle: Being a mum is the hardest thing but also the most fun job I have ever done. Like most stay-at-home mums, I struggle with the realities of watching your friends go forward in their careers while you feel held back at times, but at the same time I feel lucky to have the option to do so – they won't stay this cute forever eh!?
Secondly, being far away from family, living with no help, and moving three countries with twins itself has been a challenge – but over time I have learnt that a woman can handle ANYTHING – really. Did you know I breastfed the boys for 18 months with no help? I think back to those days and feel like I deserve an award of some kind but then I look around me and see all mums doing the same and not complaining! So yes, we really are the stronger sex!  
Did you go through postpartum depression? If yes, how did you cope with it?
I went through severe pre-partum depression (during pregnancy) and that – in retrospect- had a lot to do with being alone in Barbados (we had moved just a few months before I fell pregnant) and being far away from friends and family. But also because I had a high risk twin pregnancy with a few scary episodes at the beginning.
I was one of those people who never understood depression until I got it – and now I can safely say from experience that your mental health is everything!! I remember waking up in the middle of the night thinking I was having a heart attack! Later realizing it was a severe panic attack.
I coped by doing lots of yoga, exercise, swimming, and healthy eating in my pregnancy. Also, constant Skype calls with friends and family and some amazing friends I made in Barbados who really looked out for me.
Luckily after the boys were born my hormones stabilized and I did not get postpartum depression!
What's your background? Education, career that led you to this blog?
I went to the Karachi Grammar School and did my O' and A levels from there, after which I went to LUMS for my BSc Hons in Economics and Math. My first job was at Standard Chartered Bank in Internal Communications and Marketing – after which I moved to Shell in their Retail marketing team. In London, I qualified as a Chartered Marketer from The Chartered Institute of Marketing and worked as a Digital Marketing Specialist at Network Rail and worked on social media for major railway stations and several projects with Google as well. After the boys I developed a keen interest in nutrition and health and am currently studying Child Nutrition from Stanford Medical School's Online courses. The blog is just my way of sharing my knowledge.
You were a lead vocalist during LUMS Music society days. We were batch mates! Fun to see you do some challenging covers like "Zombie". When did you get into singing? And did you continue pursuing it?
Ahh singing was my talent and passion which I never really pursued although I still wish I did! I started singing in school days as was the President of the KGS Eastern Music Society, and then at university concerts as well, but ever since then I am a regular singer for my boys (who don't appreciate me enough might I may add!).
What's the unique edge of your blog? How does it cut through the clutter of other mommy bloggers?
I started blogging about Child Nutrition in particular because I realized there are SO many misconceptions about nutrition these days. It breaks my heart to see educated mothers feeding their children processed store bought food because they genuinely believe it's the right thing to do! Did you know Pakistan has one of the lowest breastfeeding rates in the world? Because most mums are led to believe that formula is healthier for their babies than their own milk! Same goes for packaged baby food – everyone is spending tonnes of money feeding them "healthy biscuits" but not enough fruit and veggies! It's mind boggling what the food manufacturers have led gullible mums to believe. I am on a mission to change this mindset; slowly but surely through my blog. I focus on how we can raise our next generation to be healthy, independent eaters that PREFER to eat fruit and veggies over the processed stuff that not only damages us but also the environment around us. I firmly believe that by eating local, and focusing on homemade food we can raise our kids to be healthier, and also save the environment from all the damages we have caused.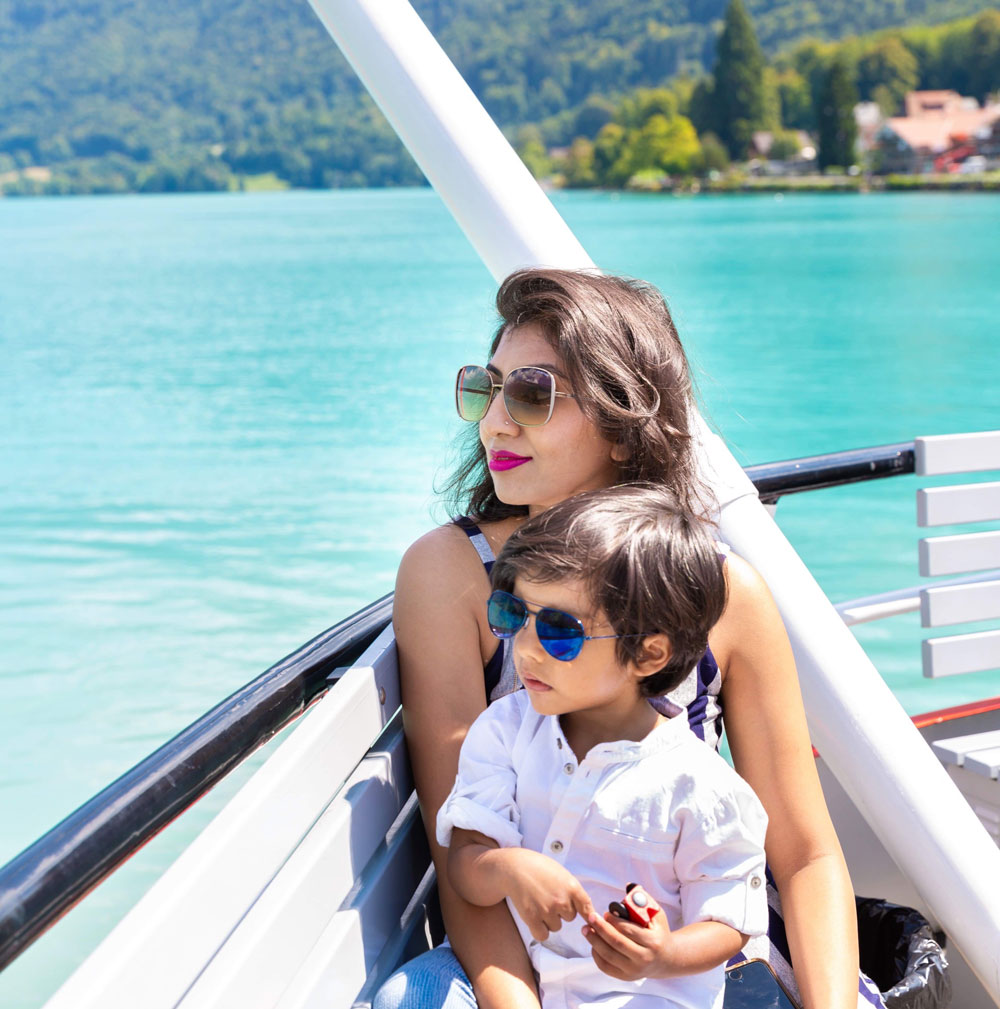 How did you gain so many supporters? What was your strategy?
I started my blog about a month ago and have already reached about 1500 followers. I also get hundreds of DMs with questions, requests, ideas everyday which really encourages me to keep producing good and relevant content.  It is also pretty exciting to see the demand for knowledge out there, and how mothers are actively seeking information. My strategy is to be helpful, open and honest and pass on all my knowledge so someone out there can benefit.
What are your future plans with your blog?
I am currently doing a series on how we can raise healthy eaters. I also plan on doing live Q&A sessions with my followers, and have guest speakers join me. Additionally, I am guest blogging on some parenting blogs. I also love to share the experiences we enjoy as a family, be it in London or abroad. So 'travel', 'reviews' and places to visit with kids' will also continue to be feature on my blog.  Exciting times coming up!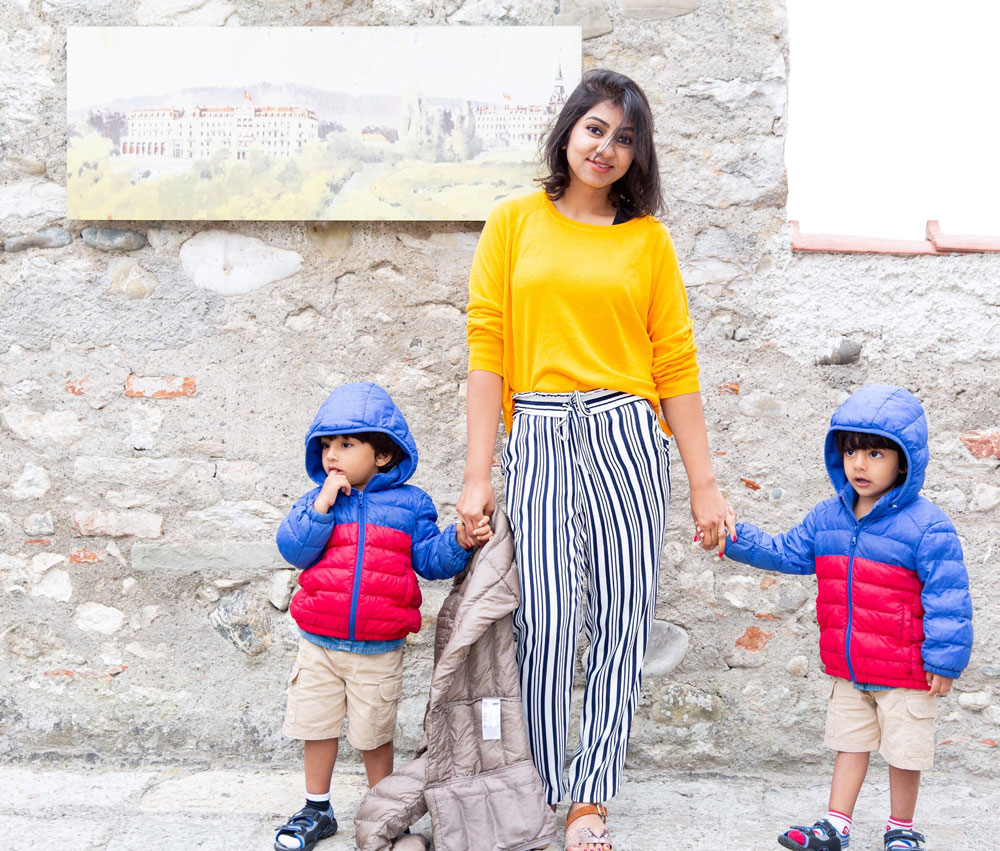 Maheen Mustafa is the Editor-in-chief/Founder of Maheen The Globe

a Seattle–based, independent, woman-owned news media outlet and online magazine covering the following beats: Food, travel, coffee, health, education, business, art, sport, film, fashion, music, dance. It will also contain special features/editorials/interviews of celebrities, top influencers, women-led small businesses with a special focus on immigrants and moms. Regions covered: Local neighborhoods (Fremont, Ballard, Seattle downtown, West Seattle, So-Do), State-wide (Washington), Nationwide (USA), Pakistan and global. #globalperspective
Follow Maheen on:
mom blogger,mom blogger,mom blogger,mom blogger