Eid is that time of the year when I miss Pakistan the most. The excitement of buying trendy or traditional Pakistani clothes, wearing bangles, putting mehendi (henna), meeting family and friends is all part of the fun!
On the flip side, it is also the busiest time for all the designers and entrepreneurs in Pakistan and around the globe as they are prepping to put their summer and Eid collection forward.
One such trailblazing and ambitious entrepreneur is Karachi-based fashion designer Ammara Salahuddin Ahmed. Here, she talks about her new clothing brand Salahuddin & Pasha, and her summer couture collection worn by the stunning and super talented global actor, humanitarian and Indus Hospital Ambassador Sarwat Gilani.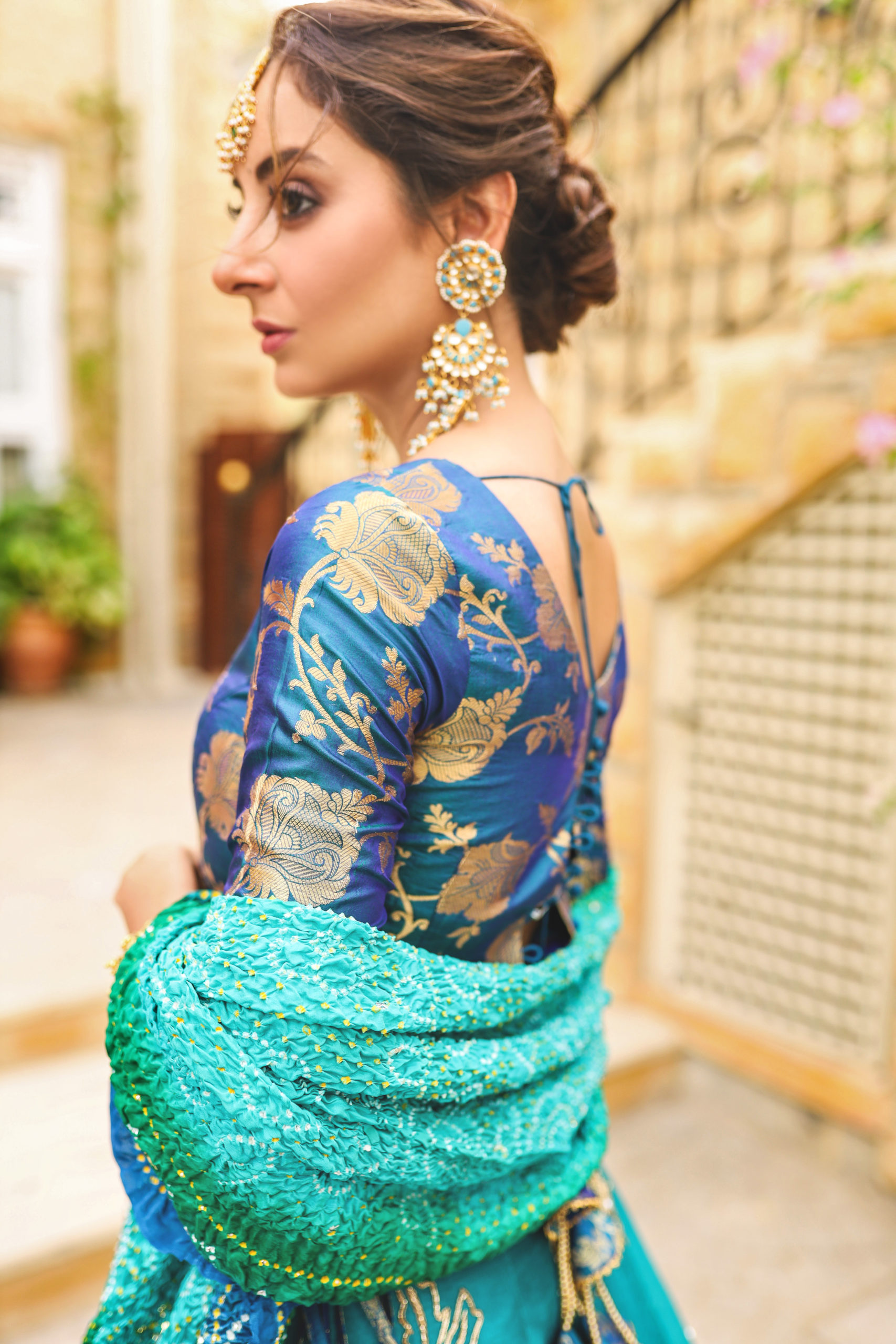 What is the story behind Salahuddin & Pasha?
Ammara: While watching Saturday morning cartoons back when I was a kid in 1992, I was flipping through channels and stumbled upon CNN and started watching a Christian Dior fashion show. I vividly remember the bold suits, the wide shoulder pads and tall, beautiful models strutting down the runway to Herbie Hancock's smooth jazz. I was awestruck by that beautiful world and since then I trained myself formally in Fashion. I attained two degrees in Fashion Marketing from ModSpe in Paris and PIFD in Lahore. I then spent a few years working with Pakistan's top couturiers, learning the ropes of Pakistan's fashion industry and the highest quality standards in couture. I went solo last year and Salahuddin & Pasha was created, I haven't looked back since.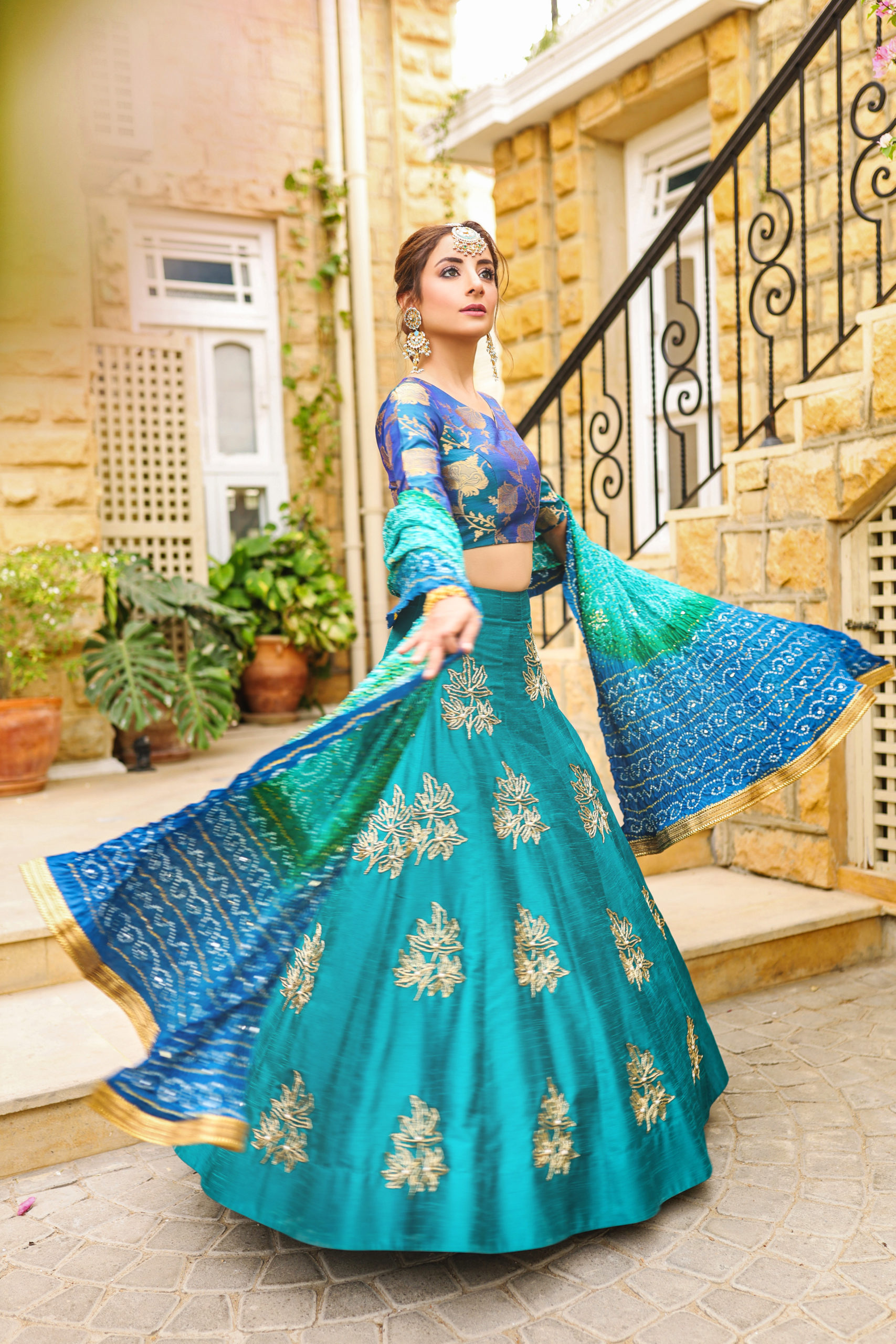 How did you come about the name of the brand?
Ammara: Salahuddin is the name of a famed Sultan who conquered Jerusalem and it is also my paternal last name. Pasha is a title of Ottoman nobility and my R&D (Research and Development) partner's last name. I also make menswear so I wanted a gender neutral name. We then combined our last names- Salahuddin & Pasha!
Tell us a little more about the clothing line and its vibe?
Ammara: Salahuddin & Pasha is for the woman and man who knows who they are and what they want. They are bold and driven. From stylish saaris to new fashioned lehngas, our clothes reflect a modern aesthetic with timeless appeal. Our collection features bridal couture, gowns, formal wedding wear and festive wear.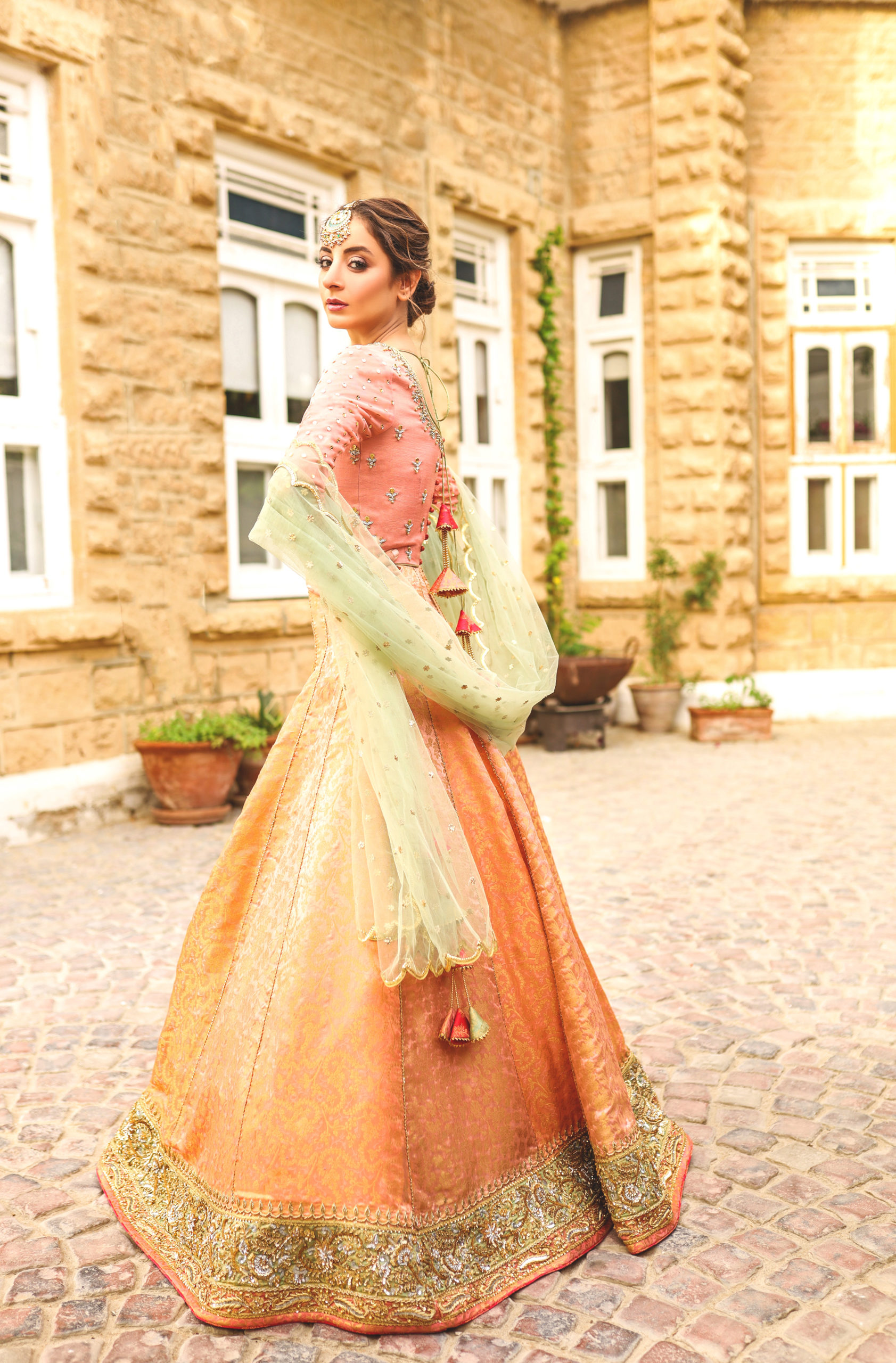 Tell us about your latest shoot featuring Sarwat Gilani.
Ammara: Sarwat is a strong, confident woman who wears many hats well. We put together an exquisite summer Couture Collection featuring striking hues of peacock blue, soft peach and metallic mints combined with high grade craftsmanship and tailoring. I chose a historic mansion in Clifton called 'Golestan' that was built in 1912.  It was recently revamped and has beautiful views. It was wonderful to shoot our campaign there.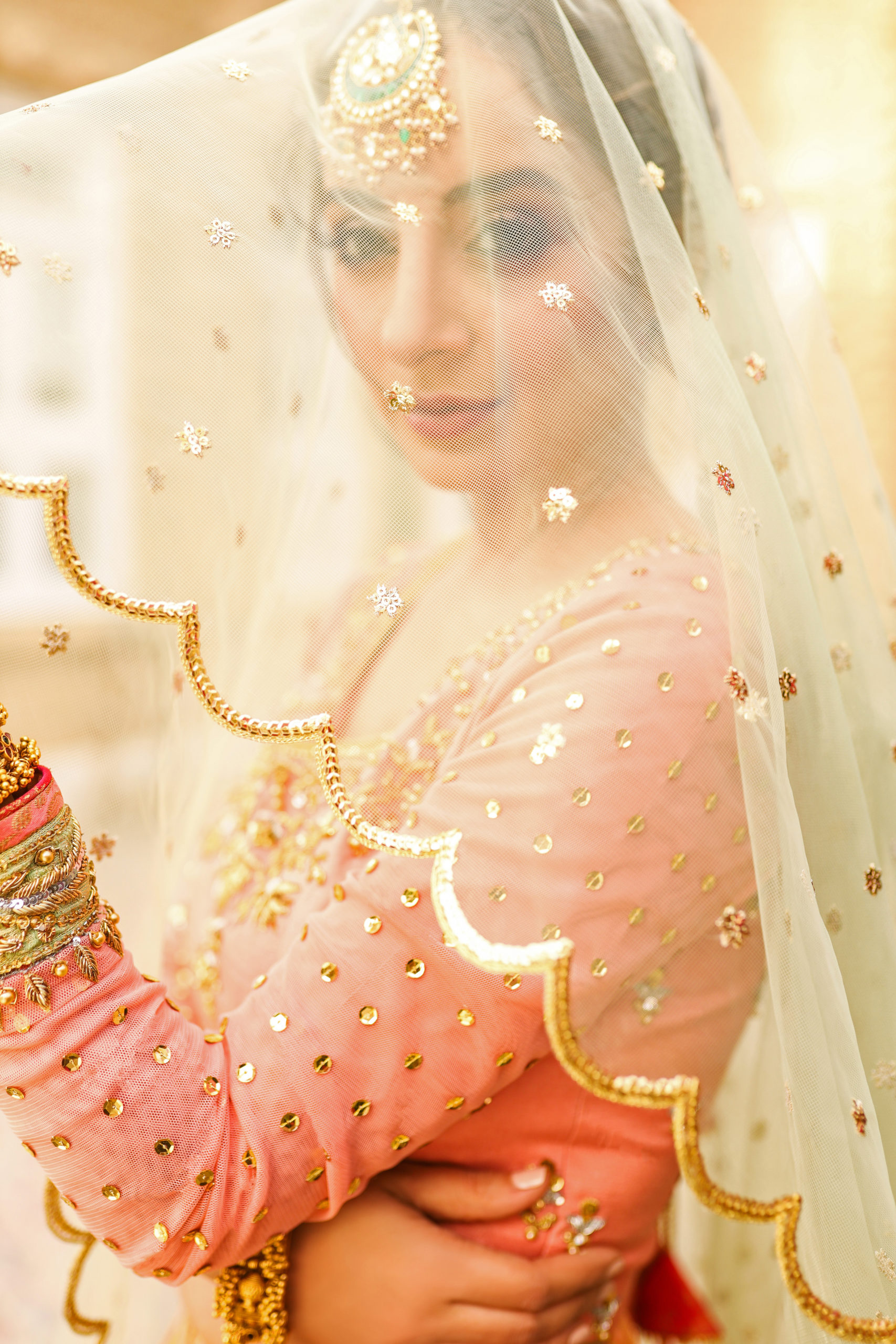 What are the fashion trends like this Spring/summer?
Ammara: Lovely sorbet hues and bold jewel tones. Tailored jackets, statement shoulders and draped silhouettes. Though I don't usually follow trends much, I usually pick a color palette and then design a modern collection. I believe less is more.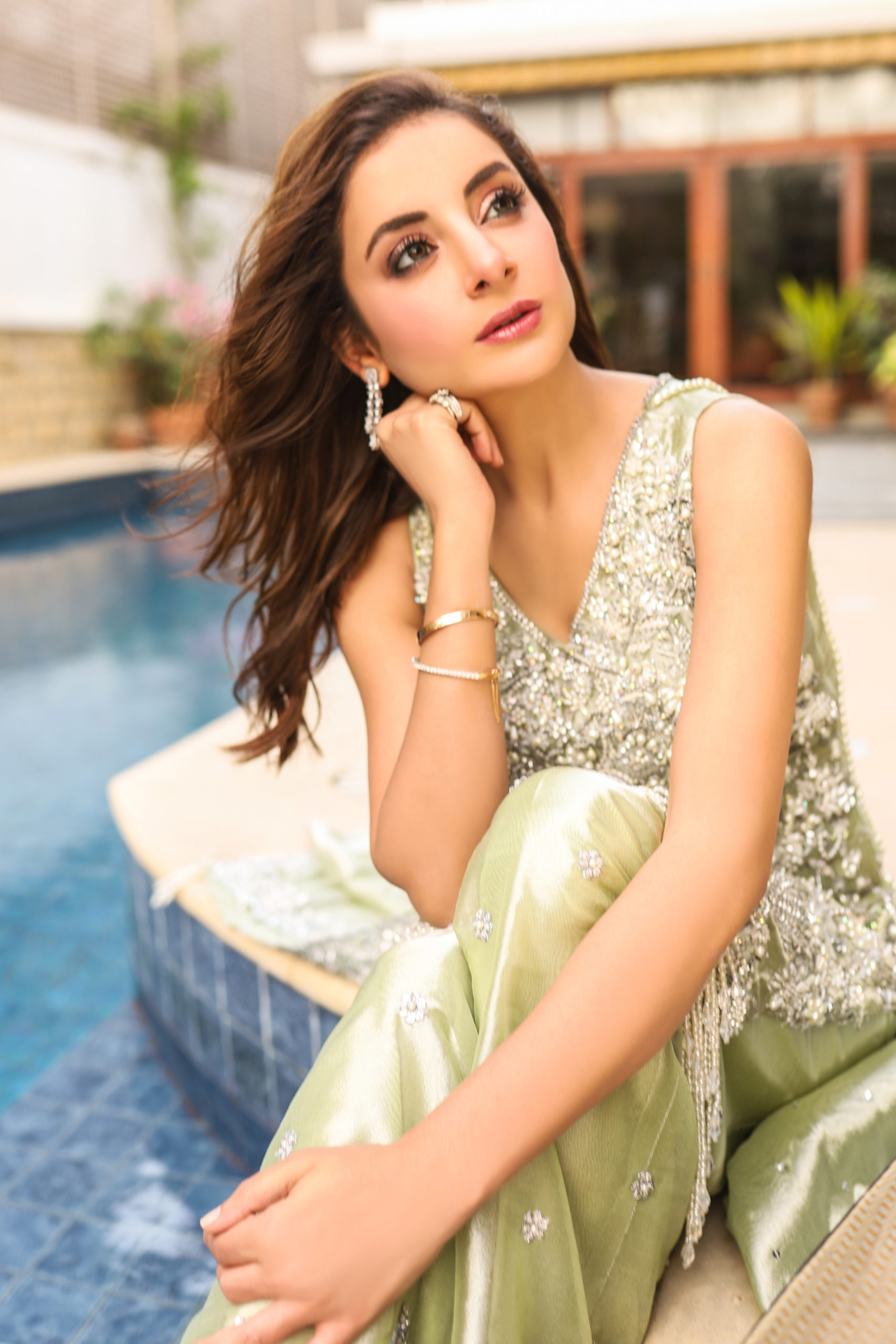 Are your clothes available just in Karachi or is your market reach expanding to other parts of Pakistan or abroad?
Ammara: We have a wonderful global clientele, by virtue of being in the industry for many years. We have an online presence and have established clients in most parts of the globe through word of mouth as well. We are exclusive to Instagram and in-store. We are launching our website very soon!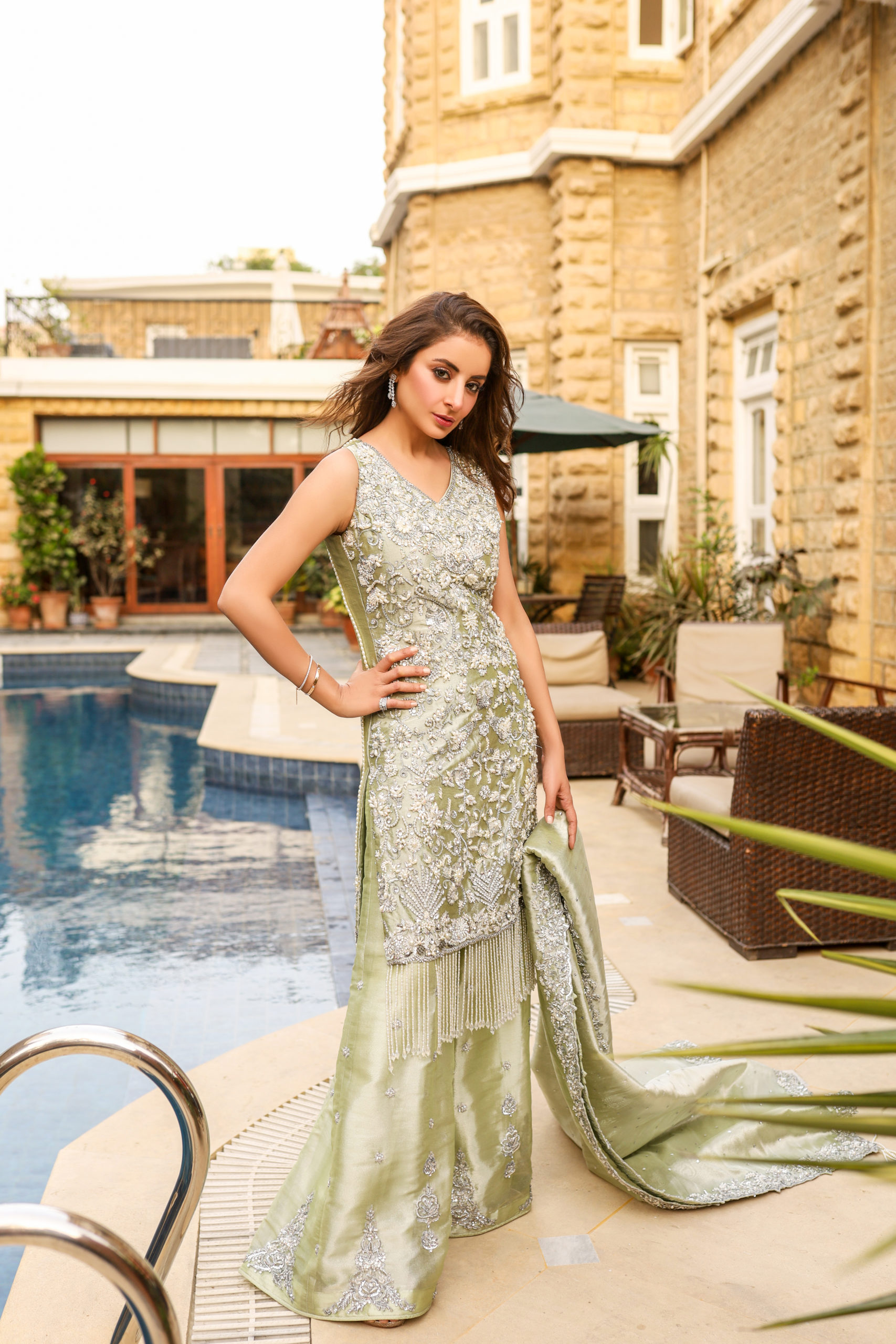 Did your business struggle during the pandemic, and how did you manage to cope?
Ammara: We started during the pandemic. Problems present opportunities- fueled by my background in fashion and retail, I designed a collection with the help of my team and started moving forward. There were lots of hiccups along the way, but it is all part of the learning curve.
What are your goals with this brand and where do you see it in five years?
Ammara: I am just keeping my eyes on the road ahead right now, focusing on the upcoming seasons – Eid 21 and Autumn Winter 21. I like to enjoy the process and what it teaches me – you learn something new every day.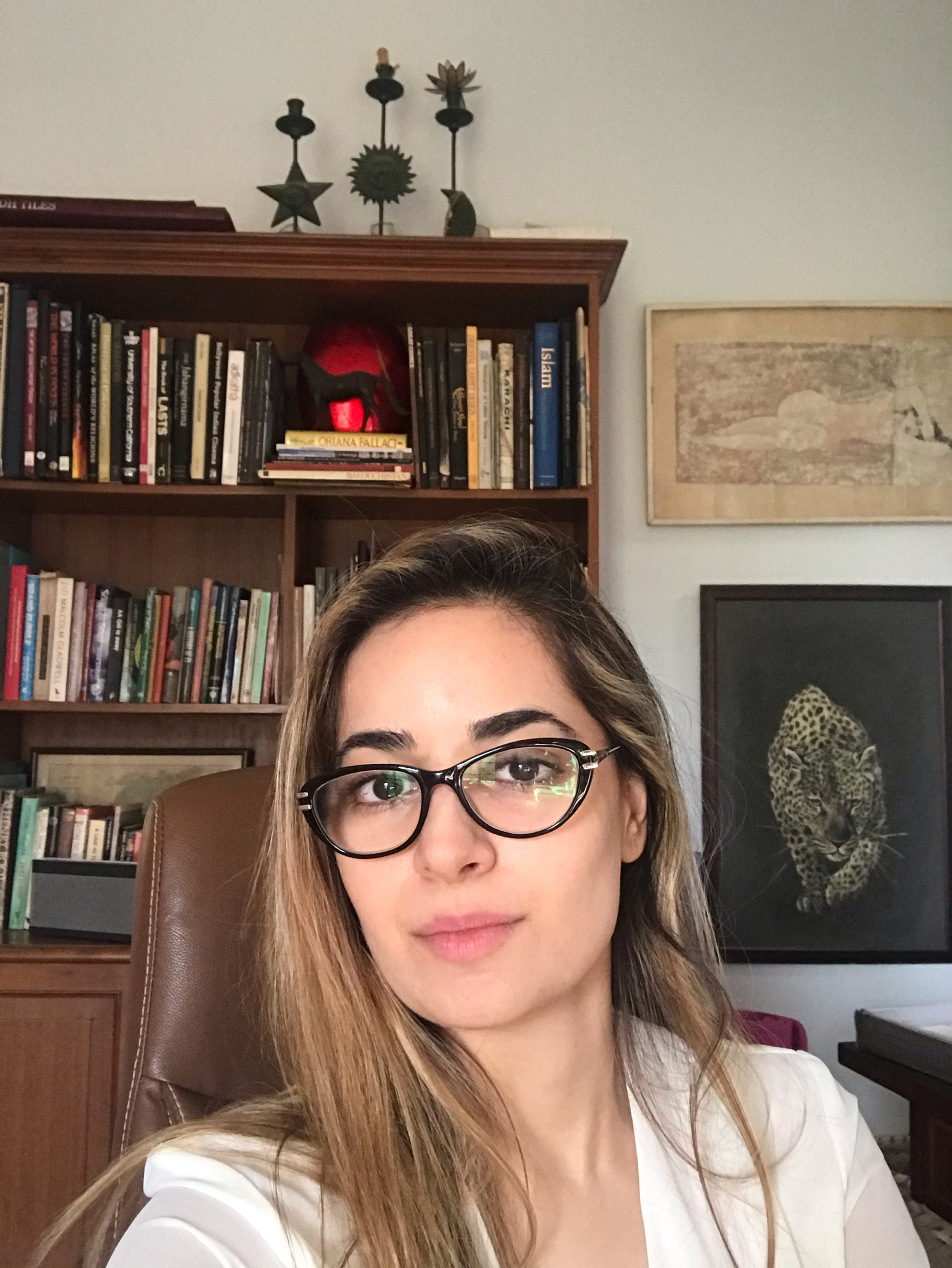 Any message for other aspiring designers struggling during these Covid times?
Ammara: Pakistan has a lot of talent and wonderful craft. Hold on to it and do with what you have to. Try to keep your costs low at the start.
Share an inspirational quote that you live by.
Ammara: "The difference between a broken community and a thriving one is the presence of women who are valued."  Michelle Obama.
Author's note: It's heartening to see driven female entrepreneurs like Ammara taking the fashion world by storm. You can scroll through her collection here. We should support independent and small business owners during these tough pandemic times when consumer spending is at an all-time low. The high profile designers will always find a way to survive and thrive. Personally, I would be interested to see how the post-pandemic world shapes fashion, particularly Eid fashion around the globe this year.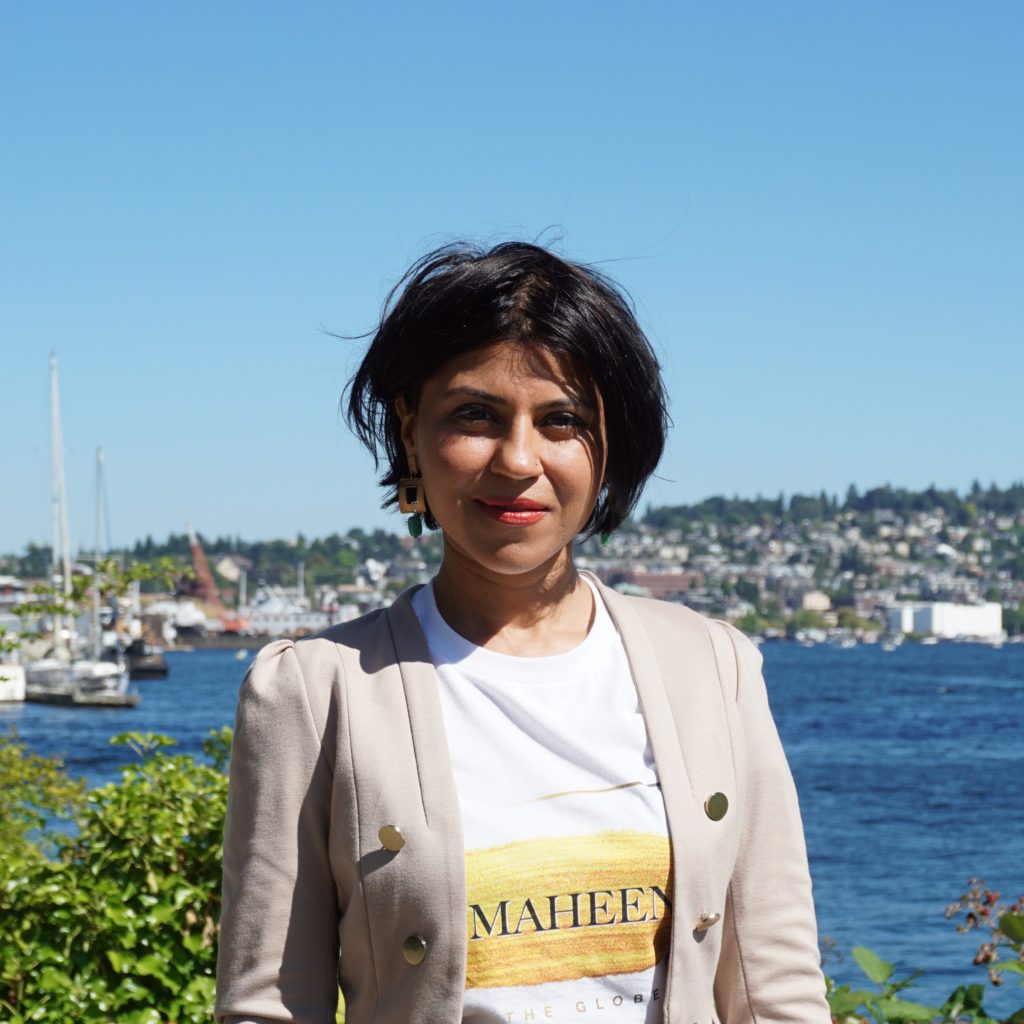 Maheen Mustafa is the CEO, Founder, Editor-in-Chief, and Senior Writer of Maheen The Globe (MTG) a Seattle-based global media outlet and independent production house covering global stories and perspectives. She covers beats social impact, race, food, education, fashion, culture, business, climate and music on MTG. You can email your pitch to her at [email protected]. Her Twitter handle is @MaheenM_.