Astrid and her hair magic at Gene Juarez
It's always a challenge picking that perfect hair salon that GETS YOU, particularly if you're looking for one in downtown Seattle. I can tell you by my personal experience that I've been given the BEST service at downtown Gene Juarez. Whether it's hair color, cut, facial, nails, or massage. I've been going there for almost seven years now. Their front desk staff and online booking service is also on-point. I got a chance to speak with my favorite hair color, balayage girl, Astrid! She did my all over color process during dark hair days, and I started my balayage journey with her as well. What I love about her? Her strong work ethics, professionalism and extreme transparency and honestly of service. Some stylists want to rip you off and recommend balayage without taking note of your hair texture. She is not like those. I have fine hair, also my pregnancy and postpartum hair loss took huge toll on my hair. She was always mindful of that when working on my hair. Here, Astrid talks about her hair coloring technique and other services she provides.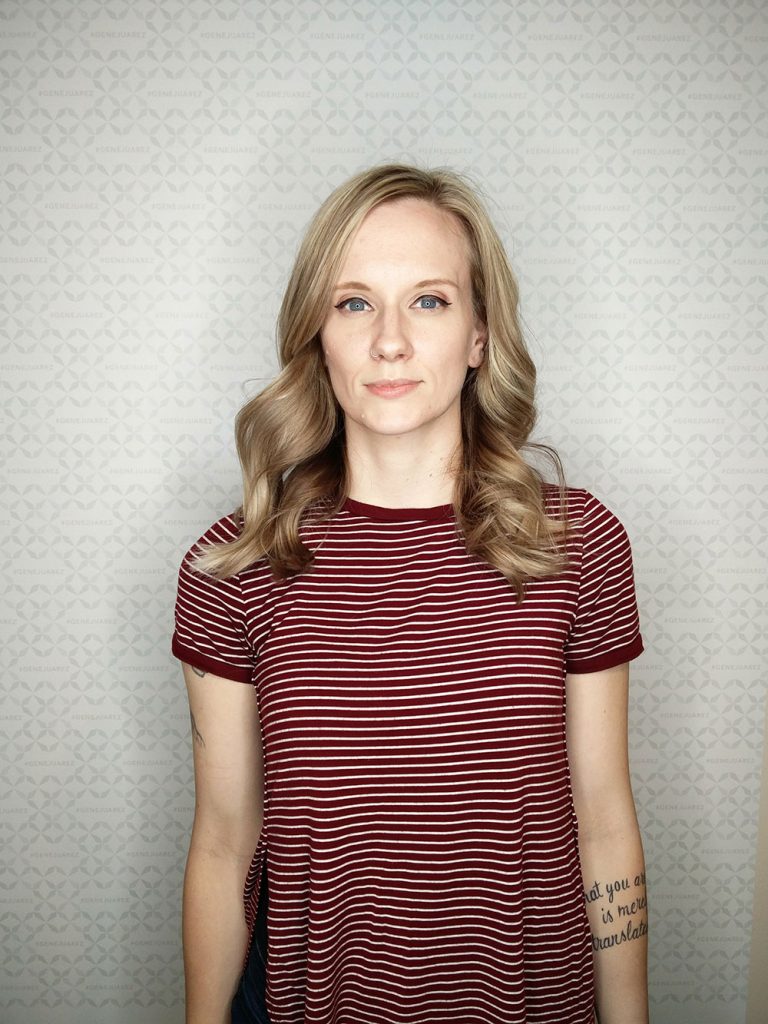 When did you decide to be a hairstylist? How did you know it was your true calling?
I decided to become a hairstylist shortly before graduating high school after experimenting with my own hair color and cuts.
Elaborate on what you do? Haircut, color, styling?
I color hair, do keratins which is a smoothing treatment, and style hair.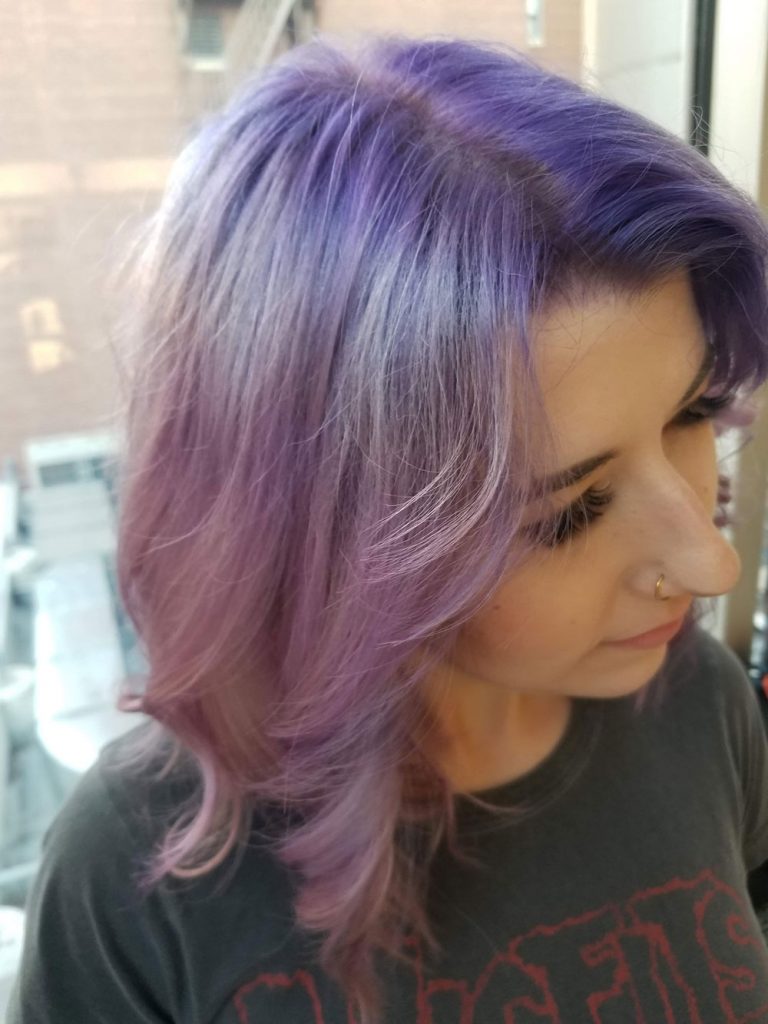 I've seen how your hair painting/balayage technique has really become so amazing over the years. Tell us about that work of art. Is it a French technique of hair color?
Balayage is a French term which means to sweep. Painting the hair with this technique can give a wide range of colors and styles from warm and beachy to ice blonde even fashion tones as well.
What has been the most challenging work that you've done in the hair business. Also, is it tough being a woman in the hair industry? Describe some of the challenges you faced.
The most challenging is always taking someone with dark natural or dark colored hair and trying to get them blonde especially if they have blonde underneath the color because you have to be careful to treat the hair very well so it doesn't become damaged or brittle. Another hard project I had was a blonde whose hair was pretty fragile and another salon made her roots orange. I had to carefully place blonde pieces in a foil packet with conditioner and add a false root darker and cooler than the orange between the packets. Being a woman in the hair industry isn't too tough but I definitely look younger than I am and that has been challenging sometimes because people might not think I have as much experience as I do.
Share some of the exciting projects you've worked on and are proud of.
I helped with three fashion shows coloring extensions, I helped do hair for three charity events, I've done hair for models headshots, and honestly making people feel good on a day-to-day basis is the best thing.
Stylists have a very intimate, emotional bond with their clients. Tell us about your experience so far. Any memorable clients or bonds you've had?
 I have been very fortunate to build some fantastic relationships with people. You are definitely one of my favorite people and I felt so fortunate to be included in your baby shower. Also, I have another client I have been seeing since the advanced training salon and have been doing her for about six or seven years now.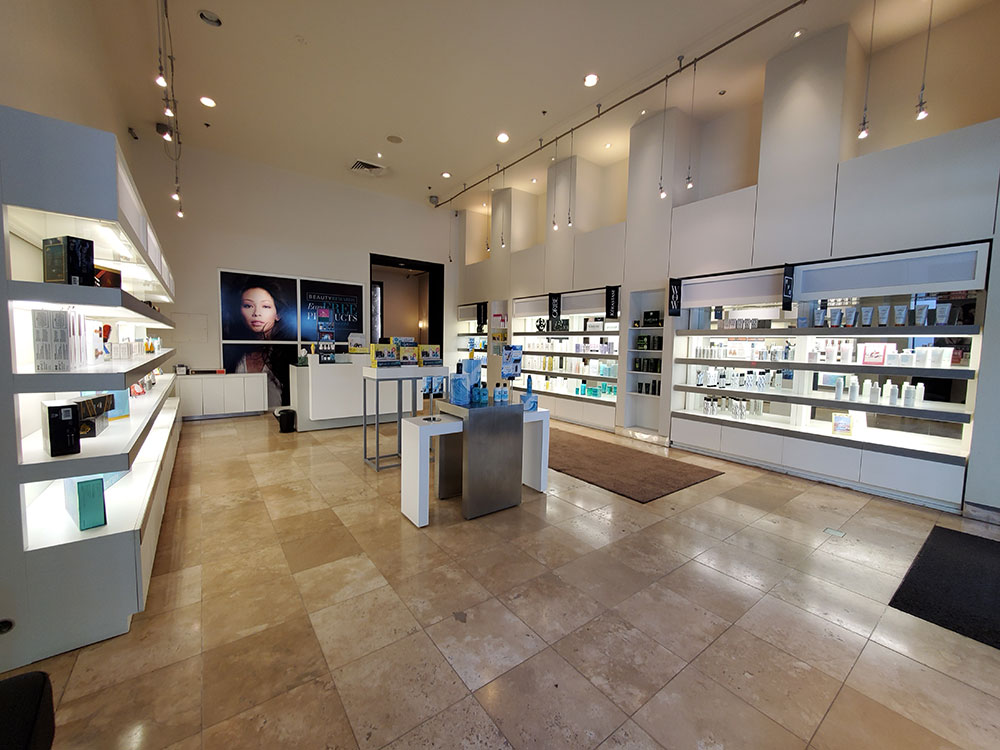 magic, magic, magic