DUBAI-BASED ACTOR, DIRECTOR, WRITER, PRODUCER ASAD RAZA TALKS ABOUT HIS ACTING AND THEATRE JOURNEY STARTING FROM HIS COLLEGE DAYS. HE ALSO FILLS US IN ON THE DUBAI FILM AND ACTING INDUSTRY
What does acting and theater mean to you. Tell us a little about your acting journey through the years.
Since the LUMS (Lahore University of Management Sciences) days, acting is the world for me. I started acting when I was seven years ago, quite some time before I went to LUMS. I started off with a musical play called "Aladdin" which was produced by the UAE government at the time. I was based in UAE till I was nine years old before moving to Pakistan. I was there since school days, I did a lot of television and stage acting with the likes of Rahat Kazmi, Talat Hussain, and more. During LUMS, I continued by leading the dramatics club there, and also setting up my own production house called Black Magic Productions. It was at that time that I ventured into direction, production, and script writing. Post LUMS, I moved to Geneva, and as English or Urdu was not widely spoken there, I opened a Bollywood dance troupe/studio. We would have classes every week and actually toured all of Europe during 2009-2012. In 2012, I moved back to Dubai and started acting on stage. I have won best Actor for UAE from 2013-2019 in multiple award functions and forums. I also set up Tall Tales Production who have collaborated with the government, Shakespeare's Globe, TCT from India and so on. We were the first to produce a locally written and Dubai-based script and since then have grown the arts scene as a whole in the country. I have done two Bollywood movies, a few television serials, and now a Pakistani Movie as well. The last Indie movie "Nazah" that I did made it to various film festivals around the world including Berlin, Miami, New York, Mumbai, Calcutta, and more.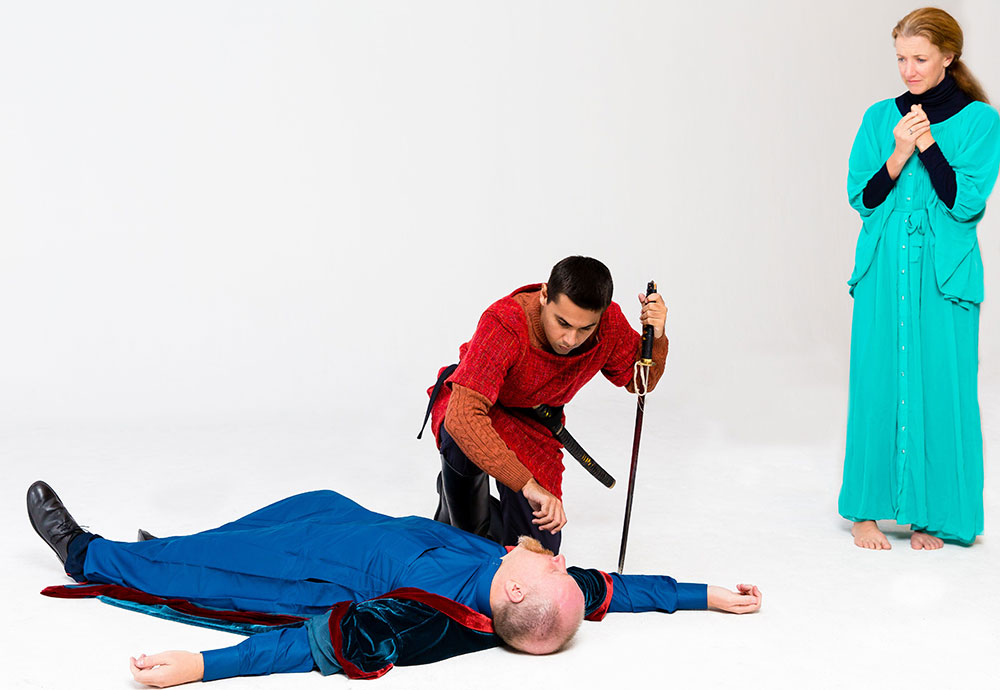 When did you move to Dubai, what brought you here? 
I moved to Dubai in 2012. Honestly, my mom was a BIG reason for that. While in Geneva we were very happy, she wanted to be closer to home. She missed the nihari, the movies in the cinema, the gossip in Urdu and all of that! When my company offered me an opportunity for relocation, I grabbed it with both hands. The arts scene at the time I moved here was not that big, however, it has grown more than tenfold in the last six years.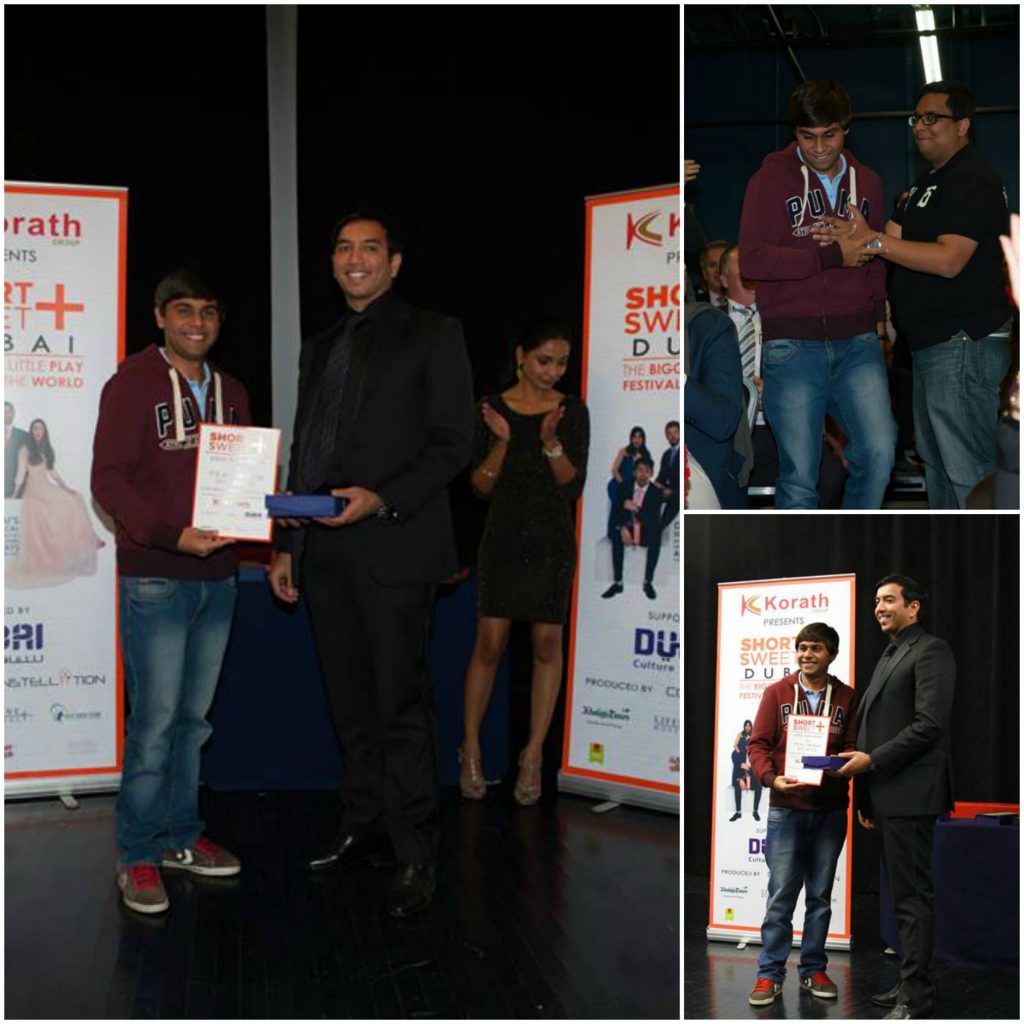 Who are some of your acting influences?
I drive my inspiration from people around me, and preparation. I feel that an actor needs to prepare a lot before what seems natural on stage and screen can come out. I do a deep dive on the role, the surroundings, and the graph of what the character has. Even on the day of the show/shoot – I have a full meditation, disconnect to connect, and submerge in the role process which is long, but bears good fruit 🙂
Tell us about the Dubai acting and theater scene? What are your comments?
It used to be very small about 5-6 years ago. You would have 1-2 productions every quarter and the crowds were not that big. The number of venues were few and far in between, and generally only art fanatics knew about the scene. Today everything is different. It is bigger, better and many people have a hand to play in it. The general appetite and quality of productions has gone up almost ten-fold. You now have international and local productions selling out and Dubai quickly becoming a HUB for cultural activities in the region. Also, a lot of Pakistani, Indian, and Hollywood movies are coming to Dubai to shoot. Still a long way from full productions being shot here, but schedules of many movies and television are. It is a BIG step in the right direction.
Tell us your contributions to the acting and theater scene in Dubai
I feel I did play a small part in the growth by just being part of some good productions that the audiences appreciated. I was lucky enough to be here at a time when the entire circuit boomed. I was part of Shakespeare's Globe's first production in Dubai, wrote the first locally written play "Howzat" based in Dubai (which I produced and acted in as well) which became commercially the most successful play over two-runs at the time. It also opened doors for many more people to write locally produced content which now we have 3-4 plays a year on. The audiences always provide us with a lot of love as our shows normally sell out and we have good word of mouth, which is our largest driver to grow the scene. We continue to give the audience what they want,  and now we are also offering comedy, musicals, web-content, and maybe even movies someday.
Fill us in on your latest project and upcoming projects.
It's a very exciting time for me! I have one television show that is getting co-production with a Pakistani Channel, One live international improvisation show, One Ibsen Play set to happen next month, one indie movie is getting made for Cannes (and other festivals), and magnum opus in November in Dubai collaborating with a well-known venue in the country.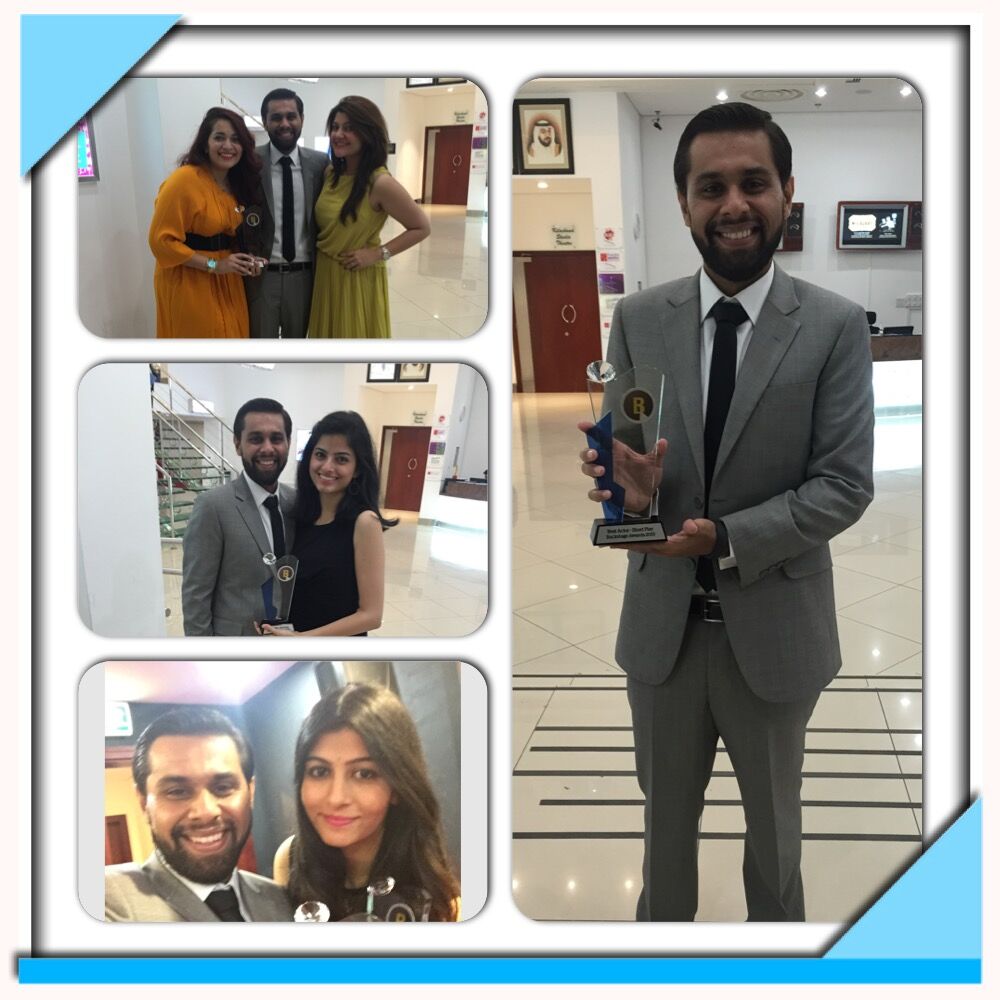 asad raza, asad raza,asad raza