Educating Our Kids During The Pandemic
School districts, parents, and students found themselves in an unprecedented place earlier this spring when Governor Jay Inslee issued a stay-at-home order. An advancing pandemic gained momentum, placing Washington at its epicenter. With very little time to prepare for this upending development, remote learning became the default. Bellevue, Issaquah, Mercer Island, and Lake Washington school districts made the shaky transition to online learning.
It took districts some time to arrive at crucial decisions like whether to assign grades, how much in-person teaching to conduct, and most importantly ensure that the learning needs of all students were being addressed. District newsletters from March to April conveyed this sense of uncertainty and left parents to conduct their optional homeschooling for a brief period.
In April, educators had begun to sound the alarm on the inadequacy of how the delivery of online learning will play out, as shown in this Edweek video. As teachers across Washington State and the U.S. scrambled to adjust, it became clear that the move to online learning was going to be fraught with difficulties.
Eastside school districts began distributing laptops and two free meals to all families districtwide. Within a few weeks, these measures were implemented, however, the online learning interface platforms had software and technical issues.
A Mom's Perspective
Two of my three children are at an age where I have to supervise their schedules and tasks. My third child is an elementary schooler, an upcoming third-grader. Managing his remote learning provided the most insights on this form of teaching. In their elementary years, peer and social interaction are the ways children benefit from social-emotional learning. In the absence of that, they flounder, as my son did.
It also strained my relationship with him, as now I was not only his nurturing mom but also the bearer of critical feedback on his daily assigned schoolwork. As a stay-at-home mom, I feel the conundrums of parents who are working from home and homeschooling with little or no access to childcare.
My kids are in the Issaquah School District (ISD), where I saw learning delivery issues play out firsthand. The barriers that teachers faced were a lack of equity in student access to crucial technology. Another challenge the ISD faced was whether to review material covered until the transition or proceed with new material and subsequent grading. While these decisions were eventually resolved, the outcomes of remote learning were underwhelming. Many students found learning from a screen to be an isolating experience. There weren't enough touchpoints or check-ins from teachers to resolve problem areas and students felt unmotivated. 
As the school year was winding down, Issaquah administered a thought exchange-based survey to gather information from parents on the remote learning experience. The purpose was to see what worked and didn't work. While the results of the survey pointed to many inherent flaws in the online learning model, it highlighted that the district valued the partnership with parents. After all, parents will be 'teaching' kids as long as remote learning remains the primary mode of instruction during the pandemic.
Nonetheless, the ISD has an active 'reimagining back to school' planning committee with workgroups addressing six areas comprising dozens of Issaquah School District staff, students, and parents developing strategies for schools in the fall. The areas of action being considered are instructional planning, scheduling, and staff support.
Author's concluding note
Meanwhile, the American Academy of Pediatrics (AAP) has stressed that children need to be back in school as it provides social-emotional support, socialization opportunities, wellness checks, and meals to vulnerable students. In the absence of in-person instruction this fall, we are tasked with accomplishing one of the most difficult goals: To deliver thoughtful education to our kids while providing a supportive, comforting and hopeful environment in a world that, to them, feels permanently uncertain and dystopian.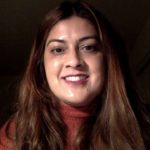 Nigar Suleman is a guest contributor at Maheen The Globe, a Seattle–based, independent global media outlet. She is an attorney by training, mom of three, creative writing coach for middle school students, PTSA organizer, and Voice Mentor for the Issaquah Schools Foundation.