SEATTLE — 2020 has given all of us a hard time. It started with COVID-19, then came the difficult conversations around racial justice and systemic racism in America following the tragic death of George Floyd; along with the passing of inspiring icons like Ruth Bader Ginsburg, Chadwick Boseman, and Kobe and Gianna Bryant. May they all rest in power. Nature had its own way of showing its wrath too. Forest fires, smoke, and the hazardous air quality add to the list of an already tumultuous year.
It's mentally challenging to be in a positive headspace these days. According to the Kaiser Family Foundation, more than half of Americans report that the coronavirus pandemic is taking a toll on their mental health. Many of us are feeling isolated, dealing with grief and loss of the unending death toll of COVID-19. We now have to proactively find ways to self-soothe like never before. If you're a runner, you couldn't run outside anymore. If you're a dancer, you couldn't dance in a group class anymore. How can we self-heal when we are cooped up in our houses all day long?
"Energy Medicine awakens energies that bring resilience, joy, and enthusiasm to your life – and greater vitality to your body, mind, and spirit! Balancing your energies balances your body's chemistry, regulates your hormones, helps you feel better, and helps you think better. It has been called the self-care and development path of the future, but it empowers you NOW to adapt to the challenges of the 21st century and to thrive within them." -Donna Eden, Founder of Eden Energy Medicine.
Alternative medicine is not a new phenomenon in the United States. About 50 percent of Americans report having tried some form of alternative medicine, such as energy therapies, herbal remedies, acupuncture, or chiropractic treatment, at some point during their lifetime, according to Pew Research Center.
We got in touch with Katy Harrison, a Seattle-based certified energy practitioner who shares her mental health journey and how it led to her energy healing practice. Read her candid interview below and learn more about her online and in-person sessions.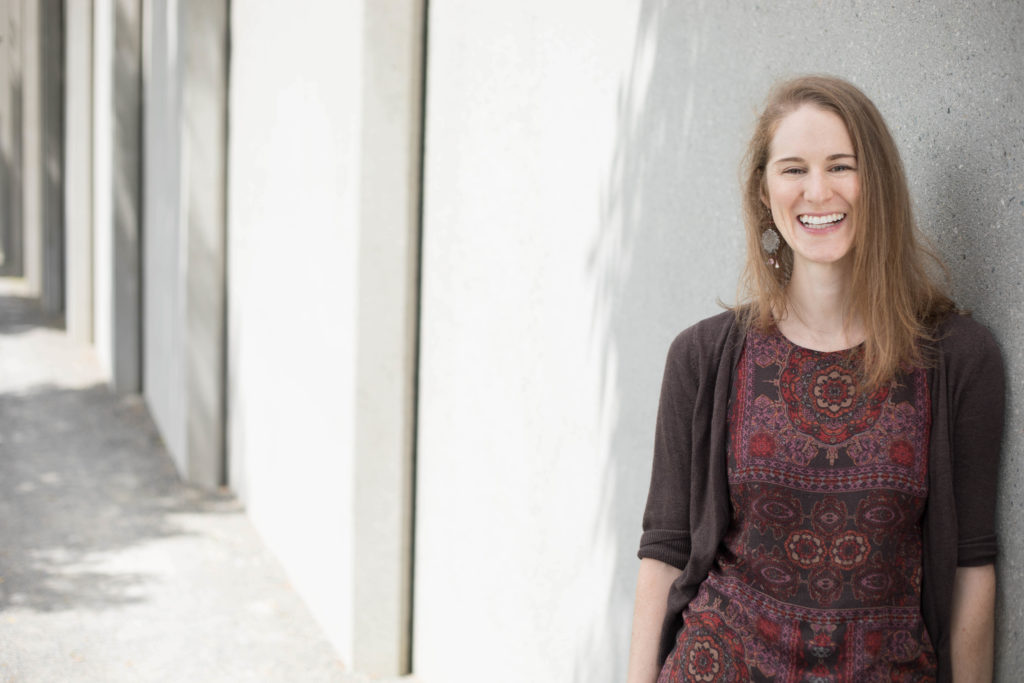 What is Energy Medicine to you?
Everything is made of energy in varying frequencies and vibrations. Sometimes these frequencies get messy and need to be tuned so they can work more coherently together or sing together in harmony. Hence, energy medicine is the practice of balancing the electrical currents and frequencies of the body to create coherence and wellness on a mental, physical, emotional, and spiritual level. I work with the Eden Method, which is a holistic practice that can work well alongside allopathic medicine.  It also works wonders on its own both as a remedy and prevention.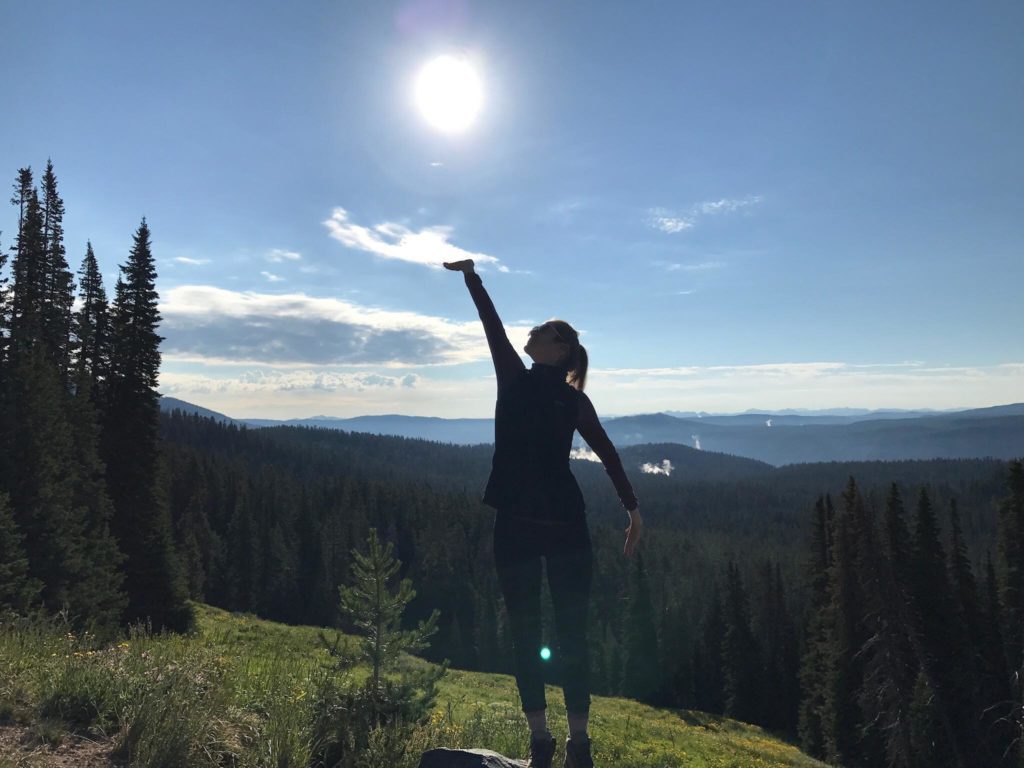 How can people welcome energy healing into their lives? Any practices they can do at home right now?
Energy healing or energy medicine is as simple as laying hands on a place of pain in the body. Our hands are made for healing and anyone can learn how to perform basic exercises to balance their energy. One easy practice you can do on your own is to gently place one hand on your forehead and hold it there for two to three minutes. This helps bring blood into the forebrain so you can think more clearly. It is also useful in calming the mind to help you sleep. You can visit my Instagram page (@energykaty) where I have a series of videos demonstrating basic energy self-care techniques.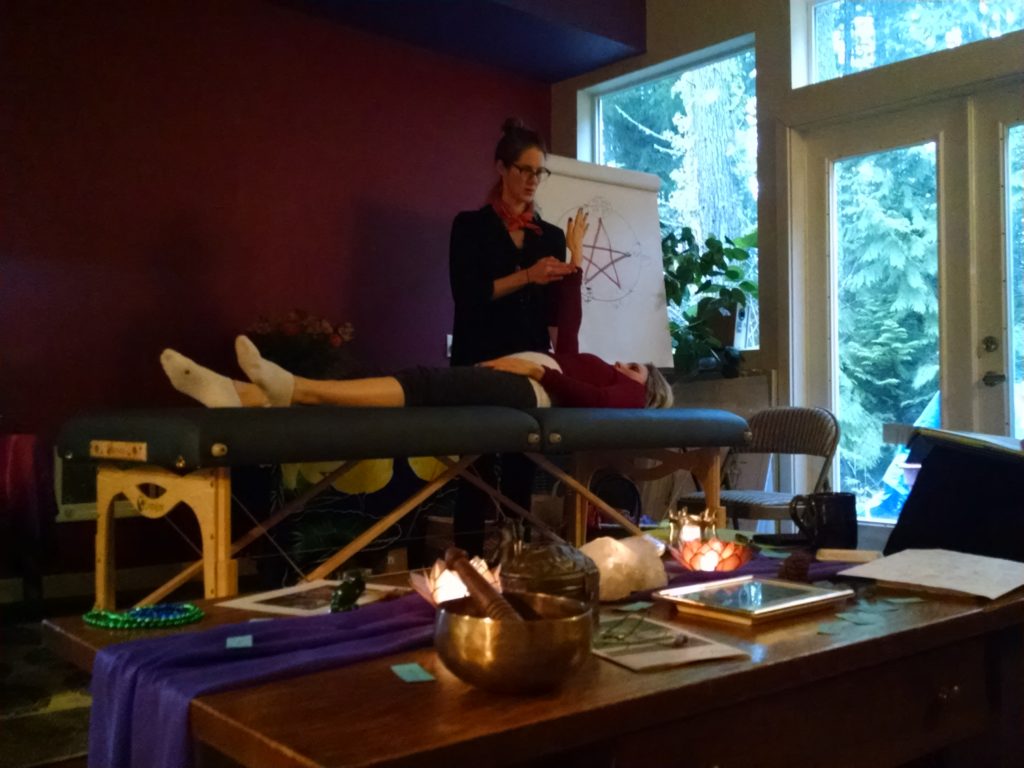 What made you get into Energy Medicine?
I've been highly sensitive or empathic since I was young but because I didn't have anyone around me talking about it, I didn't have the vocabulary or mental constructs to know or understand what I was experiencing. In my late-20s, I started to experience anxiety and panic attacks that I didn't before. I had already gone through a seven-year stint of using antidepressants and struggled to get off of them. This time around, I was determined to approach my mental health in a natural way. I started to pay more attention to food and herbs and their medicinal properties. This is where energy started to come into the picture. That's when I discovered this whole side of herbal medicine that gets into the energetics of herbs, sometimes referred to as plant spirit medicine. Every plant has its own personality and energetic characteristics.
In the fall of 2016, I went to my favorite second-hand bookstore and stumbled upon 'Energy Medicine' by Donna Eden. This was my first formal introduction into the world of energy medicine and I was hooked. I took the book home and within a few months I had signed up for what would become three years of training. I am now a certified clinical practitioner in Eden Energy Medicine and can't imagine a world where I don't have these tools!
Tell us about your personal mental health journey and how it led to 'Energy Medicine with Katy.'
I have struggled with depression since I was 13 and then started to experience more anxiety in my 20's. The depression put a filter on my life and on my internal world, and it had an impact on my ability to study, focus, and succeed in school.
The more I learned about energy medicine, the more I wanted to bring these tools to teens and adults who need relief from their depression and anxiety so that they can live a full life of joy. I am passionate about supporting people in getting to where they want to be whether that means relieving them of physical pain or supporting them through difficult patches in their life. I started Energy Medicine with Katy in 2019 and now see a range of clients from young adults to seniors.
When did you start practicing self-care?
I have been practicing self-care since I started to express myself through art as a teen, although I didn't know it was self-care at the time. My first psychotherapist introduced me to mindfulness in 2007 and that's when I started to explore myself in a more intentional way. That was also the same year I found yoga and started to notice how breathing and movement helped me feel better.
Walk us through your energy practice.
I offer at-home sessions for my clients, remote energy video coaching sessions, and distance healing on the phone. In the beginning, we have a chat to check in: How is the client feeling? What's their intention for this particular session? How do they want to feel when we're done?
Then we do an energy inquiry to see where their energy is flowing in the body. This helps me identify what needs the most support in a session. If a client is in a high-stress state, I typically do less inquiry and go straight into a combination of healing touch and working in the energy field around the body.
A typical session can be very relaxing. Most people leave feeling lighter than when they came in. It is beyond rewarding for a client to sit up at the end of a session and see the difference in their eyes and in their face; they look alive!
How can we safely do at-home energy sessions with you? What safety measures is your practice taking?
I provide two types of energy sessions and one of those doesn't require us to be in person. For the in-person sessions, I make sure that clients are symptom-free, following guidelines for social distancing, wearing a mask, and that they have not been exposed to the virus. We talk about what they'd like to address on the phone before a session so we can minimize talking when they arrive. I take the client's temperature, we both wash our hands before getting started, we both wear masks, and I have a powerful air filter running all day. I also offer online sessions, where I meet the majority of my clients. We hop on a video call where I facilitate them through self-healing and do a lot more talking than we would in an in-person session. I am hoping to move back to more in-person sessions once clients are more comfortable.
How do we know it works?
There is a growing body of research that supports the benefits of energy medicine including reducing fatigue and inflammation, alleviating depression and immune function, and even reducing the size of tumors. I can personally attest to how energy medicine has continued to help both myself and my clients get through tough times and massively reduce the stress in the body.
Are you currently open for business? If not, when do you plan on reopening?
Yes, I am open! To schedule a session with me, you can reach me at [email protected].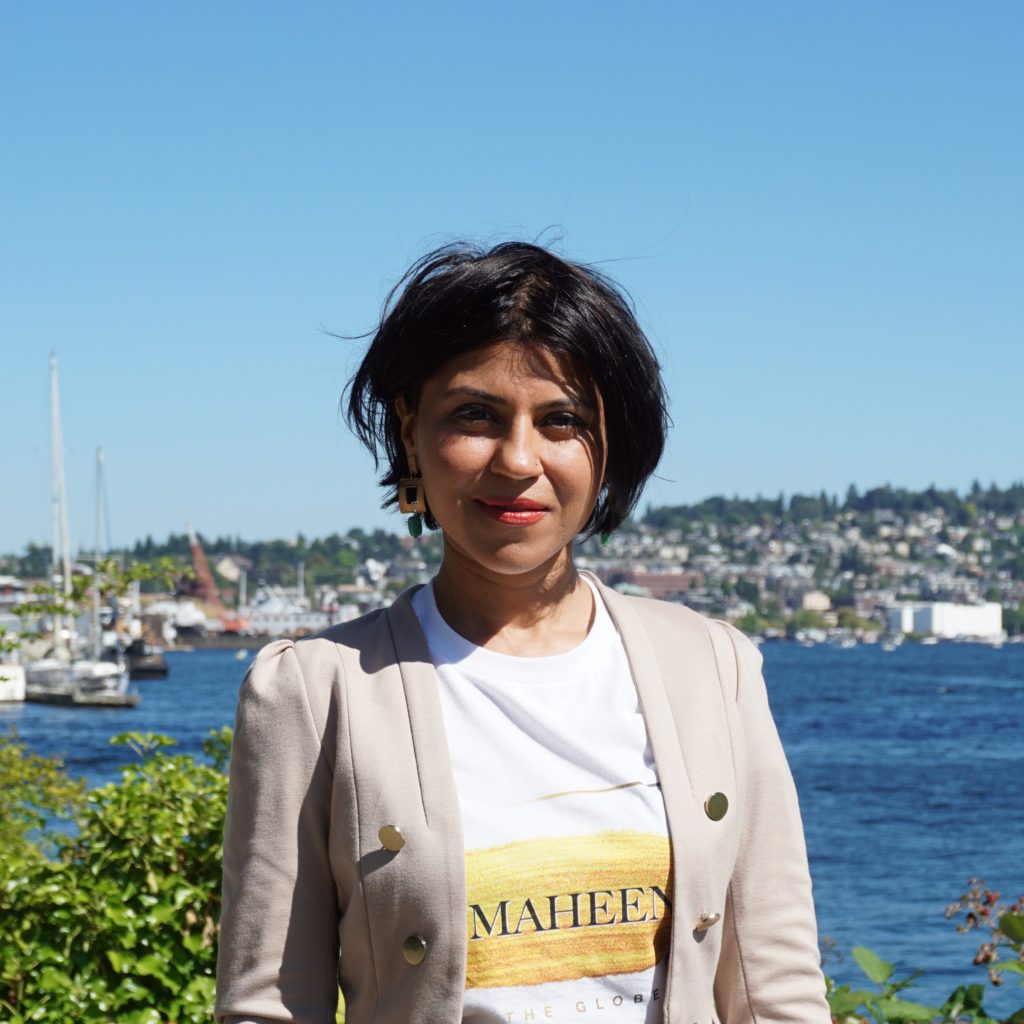 Maheen Mustafa is the CEO, Founder, Editor-in-Chief, and Senior Writer of Maheen The Globe (MTG) a Seattle-based, independent media outlet covering global stories and perspectives. She covers beats social impact, wellness, food, education, space, fashion, culture, business, and music on MTG. You can send your pitches to her at [email protected]. Her Twitter handle is @MaheenM_.