[UPDATED Aug 24, 2023, 3:13 PM Pacific Time] Few bands are as etched into the hearts and minds of Pakistani rock fans as Entity Paradigm. Starting as two separate bands titled Entity and Paradigm, they merged to compete in the first season of Pepsi Battle of the Bands in 2002. The track they submitted was Hamein Aazma, which they had previously collaborated on was as a title track for the sitcom Jutt and Bond, a show in which EP's two frontmen starred in.
Rising quickly from the Lahore underground, their massive sound attracted a cult following that, despite the band's inactivity, has persisted to this day. We spoke to members Salman Albert, Ahmed Ali Butt, Fawad Afzal Khan, and Waqar Ahmed Khan about the band's legacy.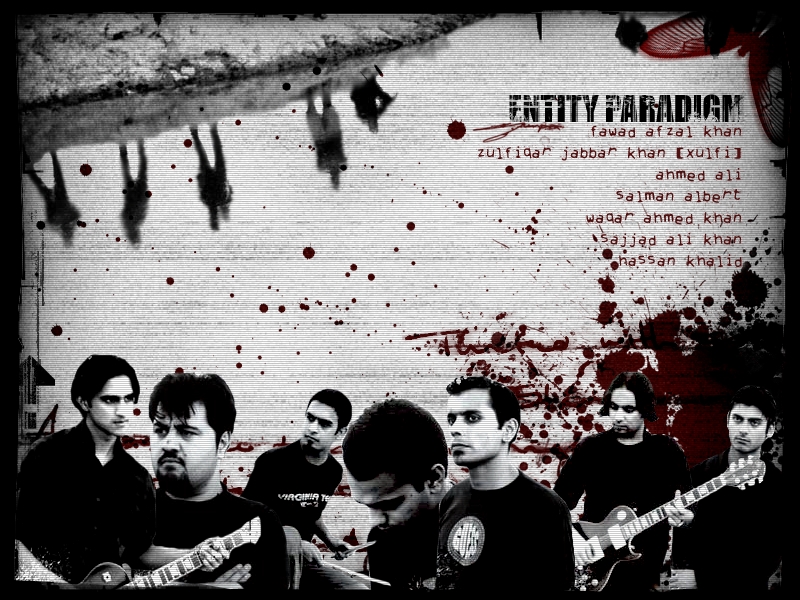 Salman Albert, guitarist/backup vocalist/drummer, Entity Paradigm
Salman Albert is a versatile multi-instrumentalist who has played both drums and guitar for EP. A member of Entity before the merge, he has a long history with the band. Speaking on EP's origins, he said, "Entity was a rap-rock band, and Paradigm was an alternative rock band. Both the bands made the song [Hamein Aazma] in a collective effort, and then we made the video for the sitcom. After that, there was Battle of the Bands, from where EP took off. Xulfi [the band's guitarist] told us that they're looking for new bands and their original songs. There was not much time left, and we had that one song, so we just sent that song through that company, Pepsi. After that, we found out that the song clicked, they called us, and we were in the top 20 and would travel to Karachi and play there. Our band clicked as well, and so we had no other choice than to become one band."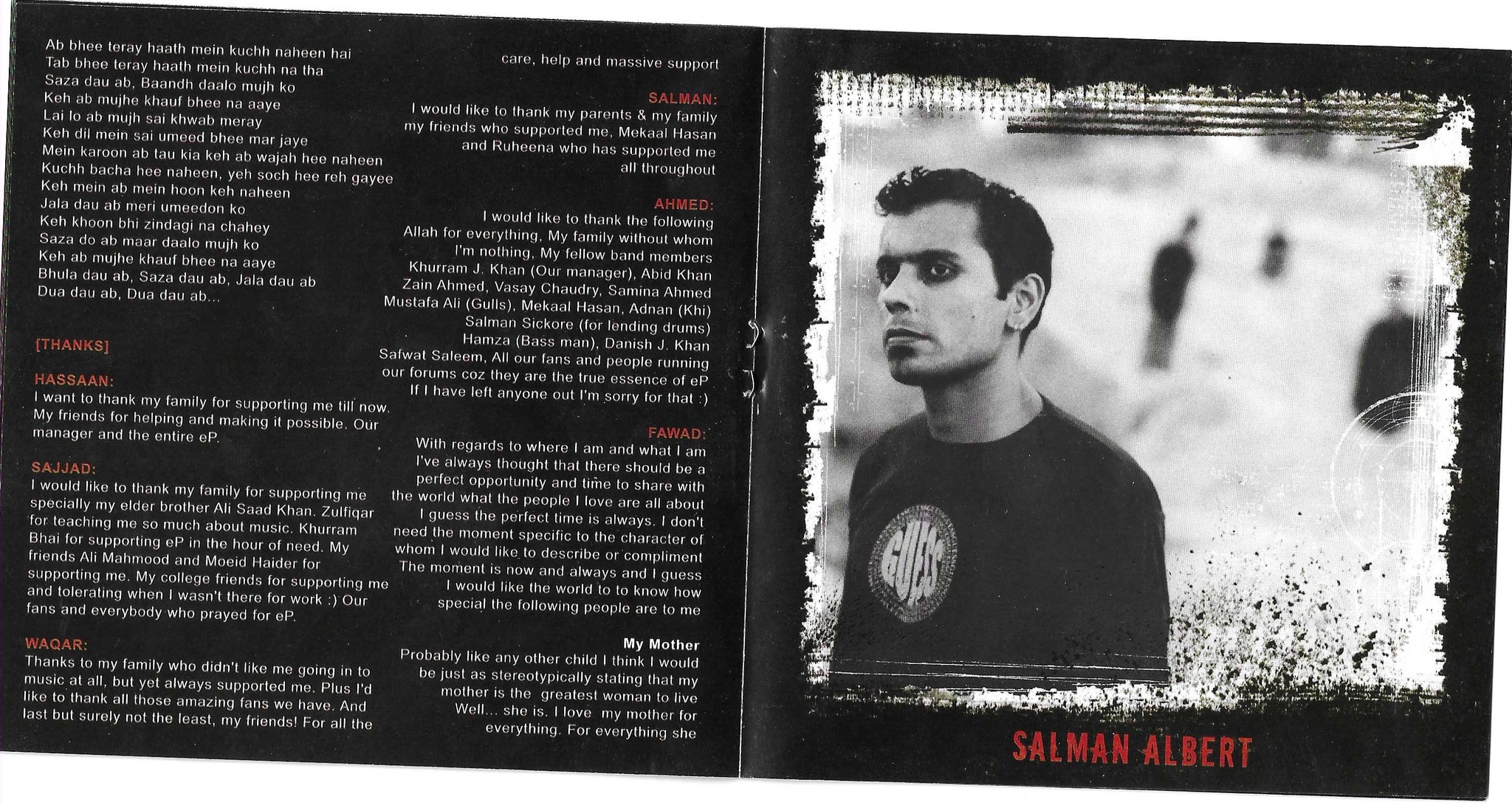 Albert, expanding on EP's musical identity, said, "Especially in Pakistan, artists follow the market, [they would say] 'what's popular? I should make something like that'. EP was the opposite. We would make what we wanted to, and then we'll see who likes it". The authentic passion EP delivered with their music contributed heavily to their success.
This Lahore-based band was unique in several ways, and according to Albert, that uniqueness amplified their musical identity. He said, "We had an automatic lineup with two bands; we were eight boys at the start. People also used to call us 'eight people EP'. After that, we were seven. This is how it started; it wasn't like someone making a band from scratch; we just merged. Paradigm played the alternative side, and Entity brought in the energy and rap parts. It was unique. At that time, Pakistani bands had at most 3-4 people in the band. And we had so much energy, the headbanging, and everything. It was a good experience."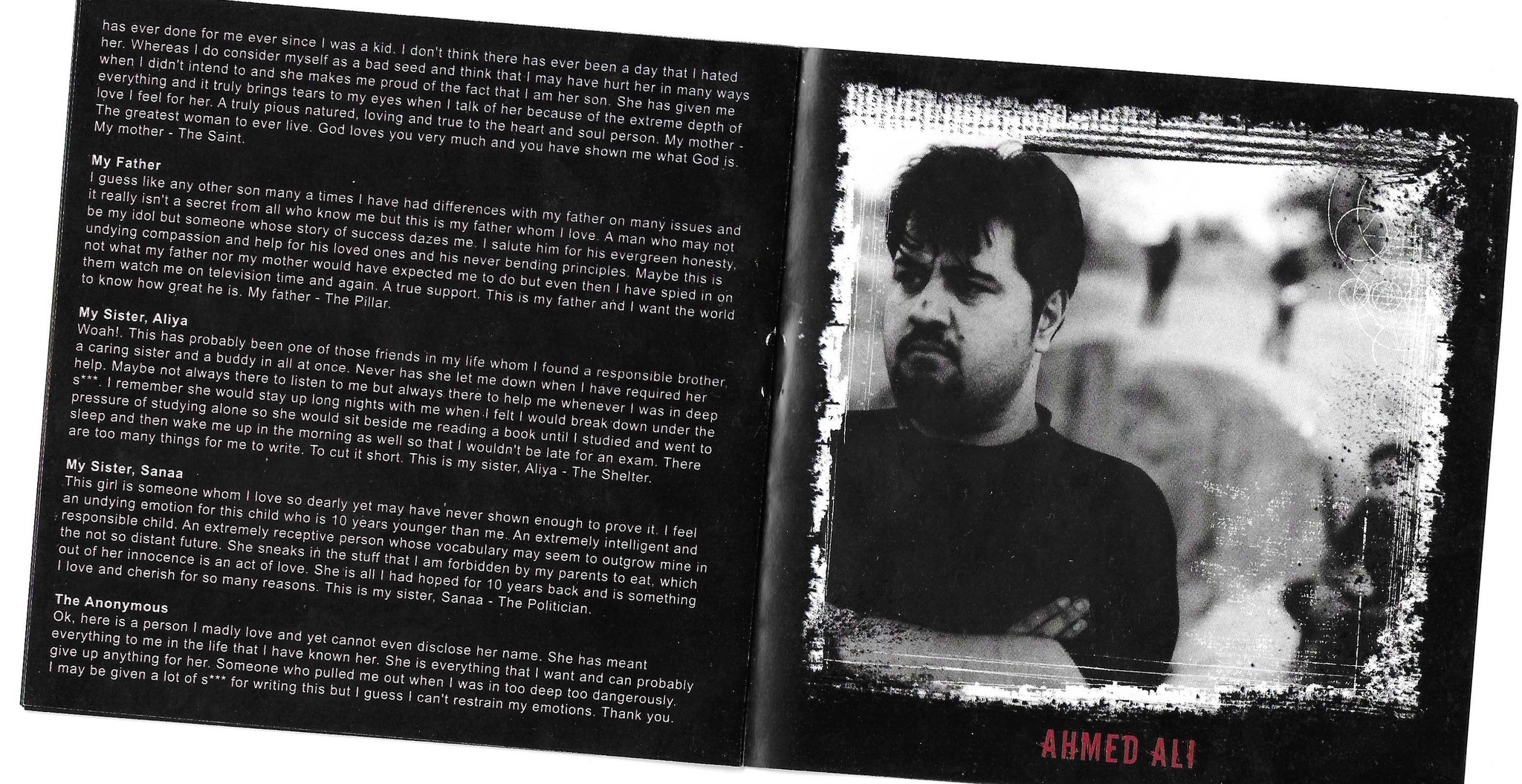 Ahmed Ali Butt, rapper/keyboardist, Entity Paradigm
Ahmed Ali Butt was born into a music family, his grandmother or as he endearingly calls her 'Nano' is the legendary Malika-e-Tarannum Noor Jehan, so music for him was like breathing air. He started practicing music at the age of eleven and formed his first band Entity in 1995. Talking about his musical influences, Butt said, "The first rap song that I heard and learned was N.W.A. It was the first album that I got, and I was blown away that they're saying the F-word! That was my early influence. Then I started getting into rap and groove music. I was a huge R. D. Burman fan. One of my favorite bands back then was Metallica (the '91 album), Megadeth, and Pantera. I was hugely inspired by these sounds. And then later down the line, I heard Limp Bizkit and Linkin Park. That's more or less the sound of EP." He met the Paradigm band members Xulfi, Hassaan Khalid and Fawad Afzal Khan while organizing underground gigs in Lahore. They were from FAST university.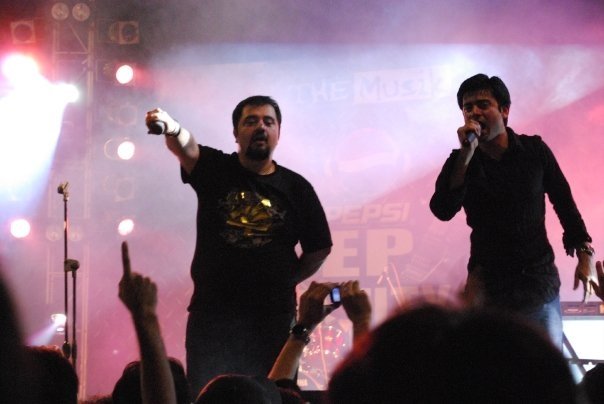 Although EP presented an electrifying performance at the 2002 Battle of the Bands, there were complications. Butt recalls, "Everything was pre-planned in Pepsi Battle of the Bands. They told us a day before that results are already decided. You're going to lose, and Aaroh is going to win. So, yeah, that was the first time I understood how television and media work because everything is planned. Aaroh had a bigger PR as they were all musicians for Vital Signs back then, and Vital Signs was the judge".
On a more amusing note, Butt recalled a humorous anecdote from the performance, saying, "I was very inspired by Triple H at that time, the wrestler from WWE. So, I would drink water and hold it in my mouth. And whenever the song [Hamein Aazma] would start, I would spray the water out. So, the first performance we did on the Pepsi Battle of the Bands stage, I threw water all over the stage, and Xulfi slipped and broke his new guitar".
Despite the competition's challenges, EP ended up in second place by a narrow margin. Their success on the show would catapult them into the Pakistani mainstream. Butt says, "We took that [prize] money… and gave all the money to Mekaal Hasan. He ended up producing our entire album [Irtiqa]. So that's how our album came first in the market. And it was the first [Pakistani] alternative rock album then. And from there, EP just blew up."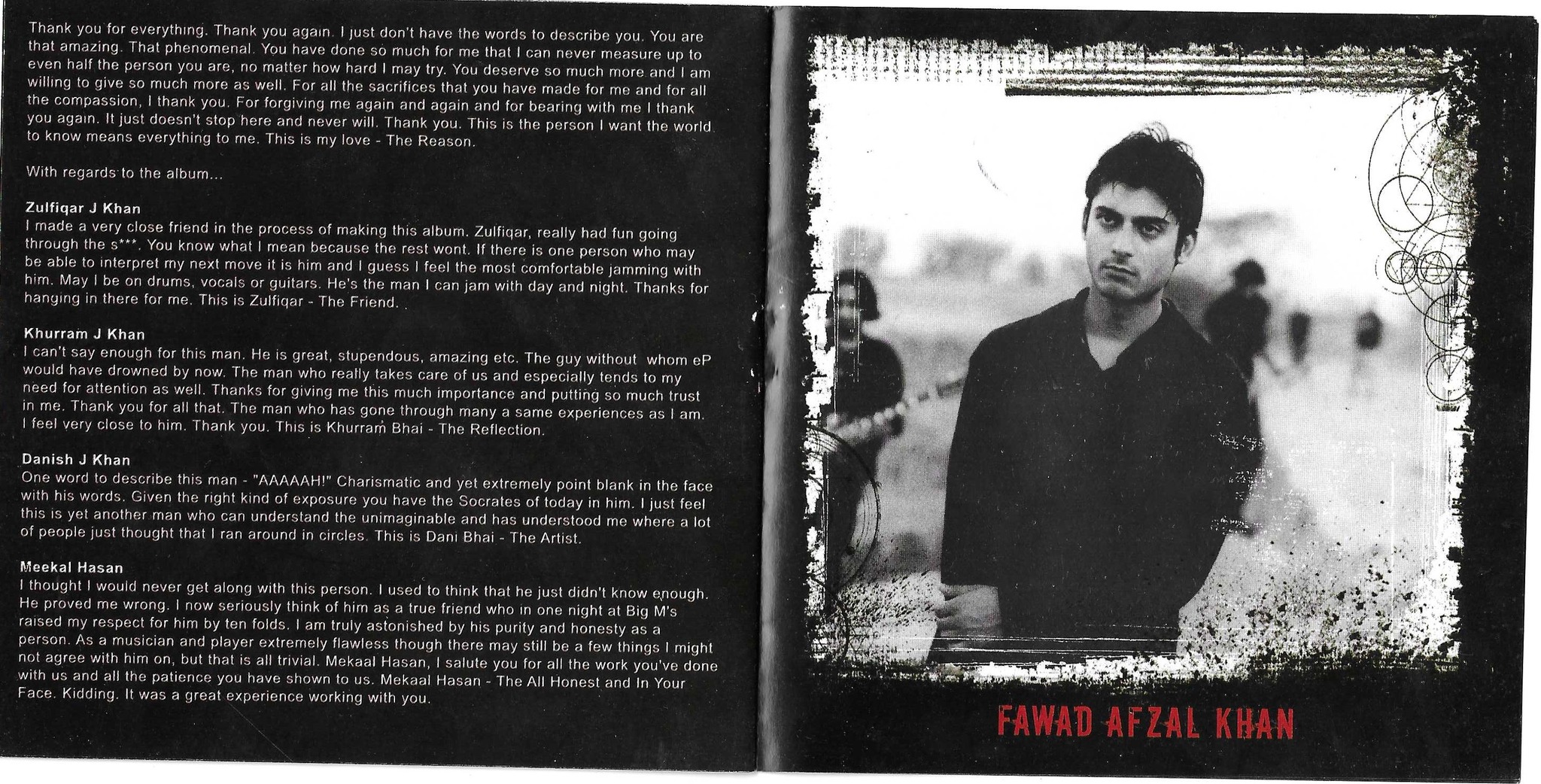 Fawad Afzal Khan, lead vocalist, Entity Paradigm
Fawad Afzal Khan didn't have any professional training in music while growing up besides playing the trumpet in junior high school band and singing in a choir when he lived in Riyadh, Saudi Arabia. His musical influences include a broad spectrum of genres, from hip hop to trip hop, pop, rock, hard rock, metal, progressive, EDM, Industrial, folk music, African folk music, and local folk music. In terms of bands, some of his favorites are Radiohead, Tool, Porcupine Tree, Frank Sinatra, Deen Martin, Stone Temple Pilots, and Peter Gabriel; he's fond of jazz too. His sister introduced him to Nirvana when he resided in Saudi Arabia. He heard Nevermind, and In Utero then. When he moved to Pakistan, he was introduced to Radiohead, the greatest band he knew besides U2; it had a lot of dark themes attached to it, and Fawad enjoyed that kind of music.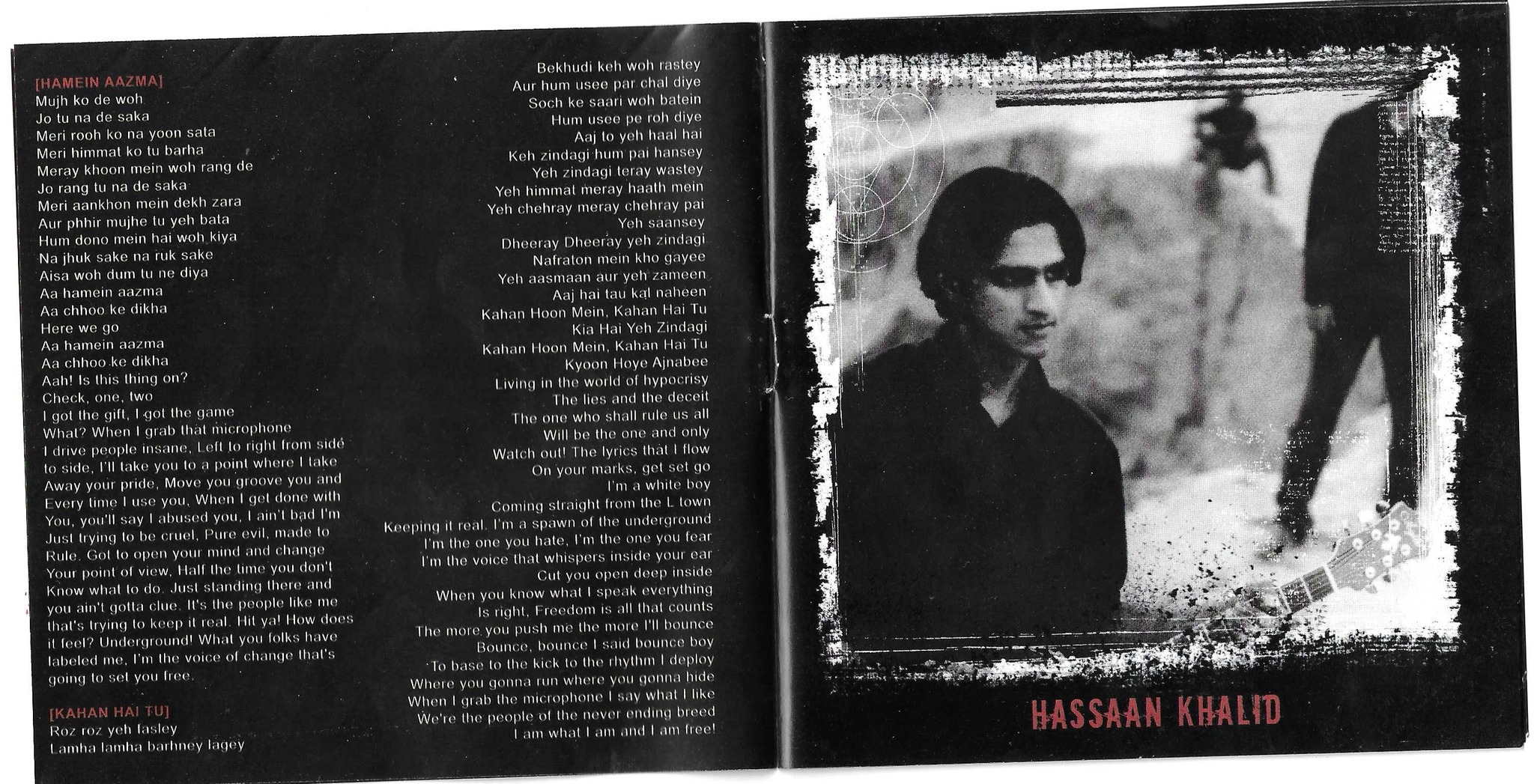 "I had just joined FAST, and met Hassaan through common friends, and learned that he plays guitar. I had a beaten-up old guitar from a friend of mine, Sohaib. I didn't know how to play it and had no idea about music. Hassaan and I bumped into Xulfi one day at the main gate of FAST, where we learned about the upcoming gig night and auditions 'Do you know how to sing Limp Bizkit Mission Impossible song Take A Look Around?' Xulfi asked. He told me to rap that song…imagine! After listening, he said "you're in!" We showed up for rehearsals at Xulfi's house; we jammed a lot out there once we became a band. That's how I became an accidental vocalist," Fawad recalls. 
Reminiscing about the past, he emphasized how the Lahore underground scene was the birthing ground for many impressive bands in contemporary Pakistani music. "The Lahore underground music scene was for a limited number of people with a taste for alternative or metal music; the crowd was 50 or 80, and performing for that audience gave a high that doesn't compare. It was a mosh pit of people headbanging at Al Hamra, it was an exciting time. Most musicians would agree that the early years were the most thrilling," Fawad recalls fondly. "Going mainstream from the underground was a huge step up. That journey was amazing. Back then, we didn't make much, but it was a good time, an innocent time, and we all miss that."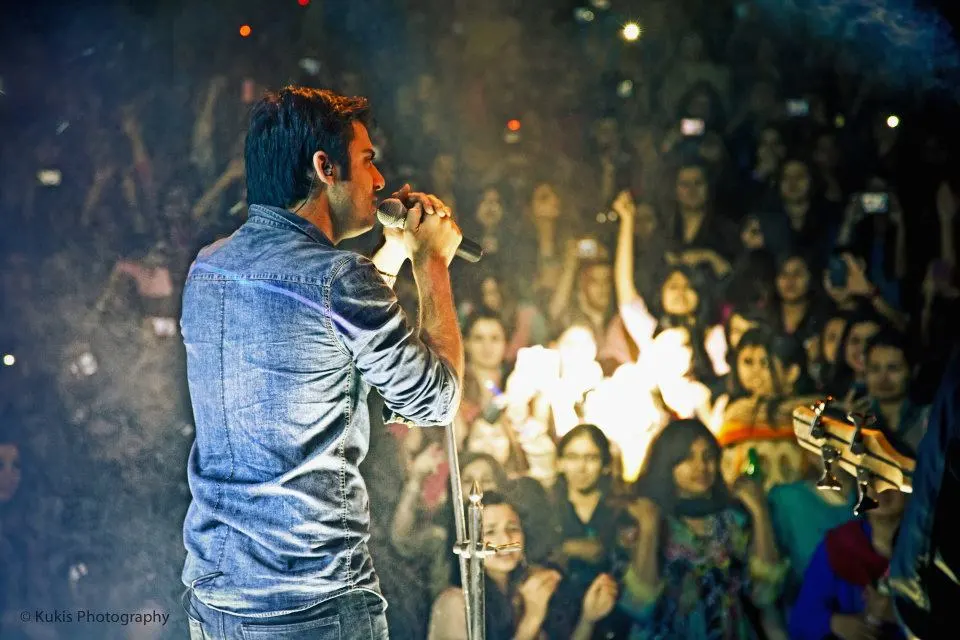 "Performing live is frightening! I have a serious case of stage fright," Fawad exclaimed. "Even when I'm asked to approach the stage today, I feel like I'm searching for words, fumbling with words because it's a vulnerable place. In live performance, once you get into that sweet spot, that state of flow, you start enjoying it. It's the one-on-one connection you have with the audience. It becomes a collaborative exercise; it's a vibe you can't match with recorded material. Live performance is special and unique because it feels new every time you do it at a different venue."
He also shared some lighter moments from his band days, "My voice would sometimes crack, this happens to many vocalists, and it's the most embarrassing thing. It would take me to the point that I would start crying, 'Why is this happening to me?' At the prime, when I could hit a very high note, I could hold it for long, but sometimes getting to that note, my voice would crack. We were always making fun of each other. It was a good time."
Irtiqa album was made on a Pentium 3, built-in creative sound blaster cards. Lyrically, the album focuses on themes of evolution. Fawad recalls arguing with Zulfi about whether the album should be mainstream. "I would say, no man! Why don't we do something a little more experimental? There was a lot of back and forth on how the Irtiqa album should progress.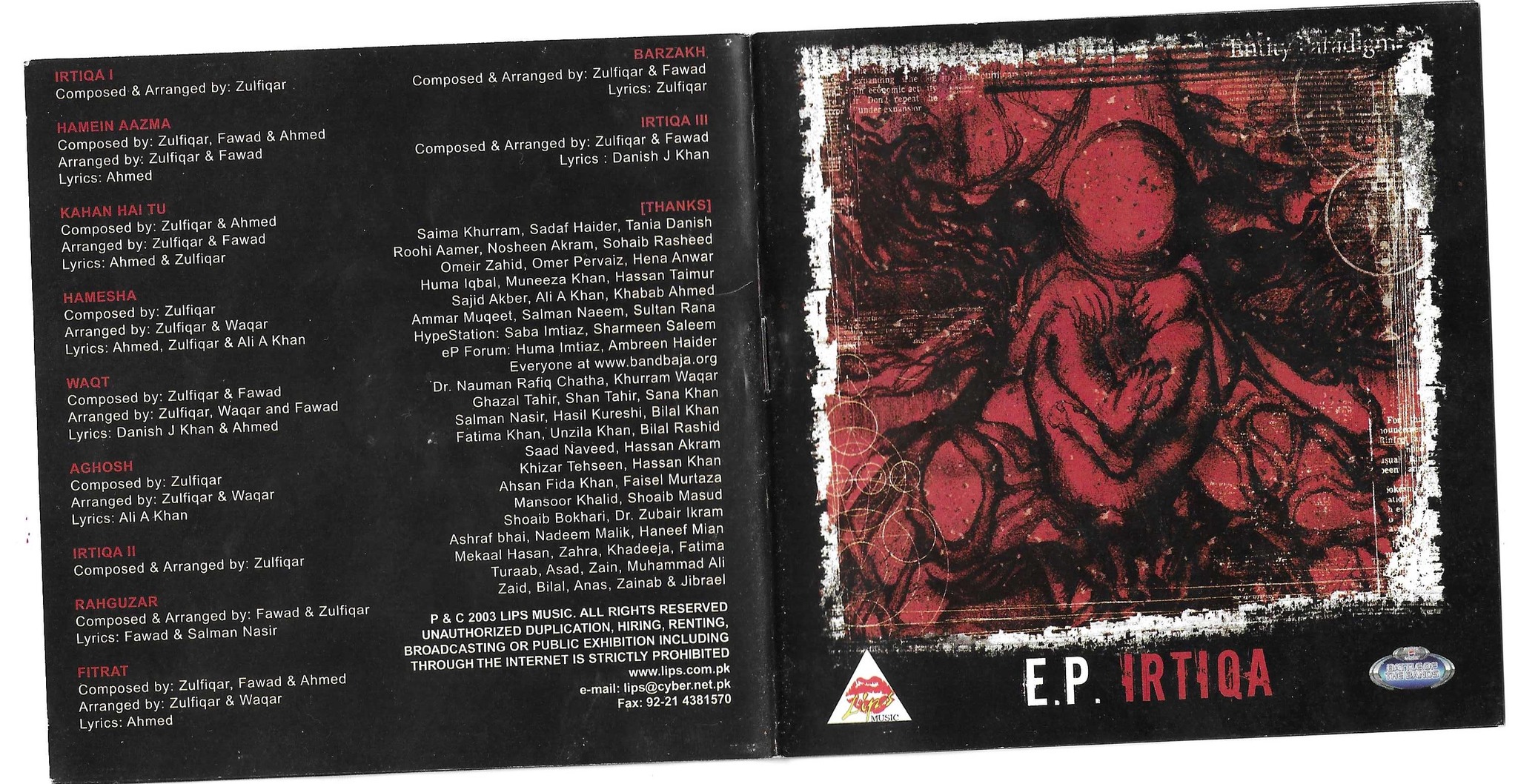 This theme came up, Fawad explains, "What if a child was born, and this album chronicles his life's journey from start to end. The child is born imperfect in a seemingly imperfect world and has a disability. You put him on a ventilator or respirator, and that's what Irtiqa II is like. During the album, the child realizes that, no matter how perfect the environment is, life is a continuous struggle; it is imperfect. By the second half of the album, the themes start changing, and the music starts turning into a very harsh reality. And by the end of it, Irtiqa III, he's liberated and understands what the world is all about. He has regrets about how he has lived his life and how it should have been. And if I were to put it concisely, it's like the Matrix, when he wakes up and realizes that there is a world beyond that. And we must all go to that world at the end of our lives. The theme was an accident. We were joking around, and were like, wow! This concept is giving us goosebumps. Let's continue with this theme and put the order of tracks so that it feels like that."
The first, second and third marker of the album were Irtiqa I, Irtiqa II, and Irtiqa III, and everything in between is in a sequence. "It starts with the protagonist feeling very charged, then he loses energy and starts freeing himself from the bondage and eventually becomes his true self. I know it sounds a lot like psycho-babble! It would have been easier to explain back then, given our state of mind at the time. [Since then] we have changed as people over time," Fawad chuckled.
When asked about the EP days, Fawad endearingly remembers, "We were a band of brothers, we still are. We keep in touch now. We've had our differences but I miss that time. We traveled together, ate together. Sometimes, we shared an apartment when there were budget constraints. We would hang out together; it was an amazing time. A lot of shit went down!"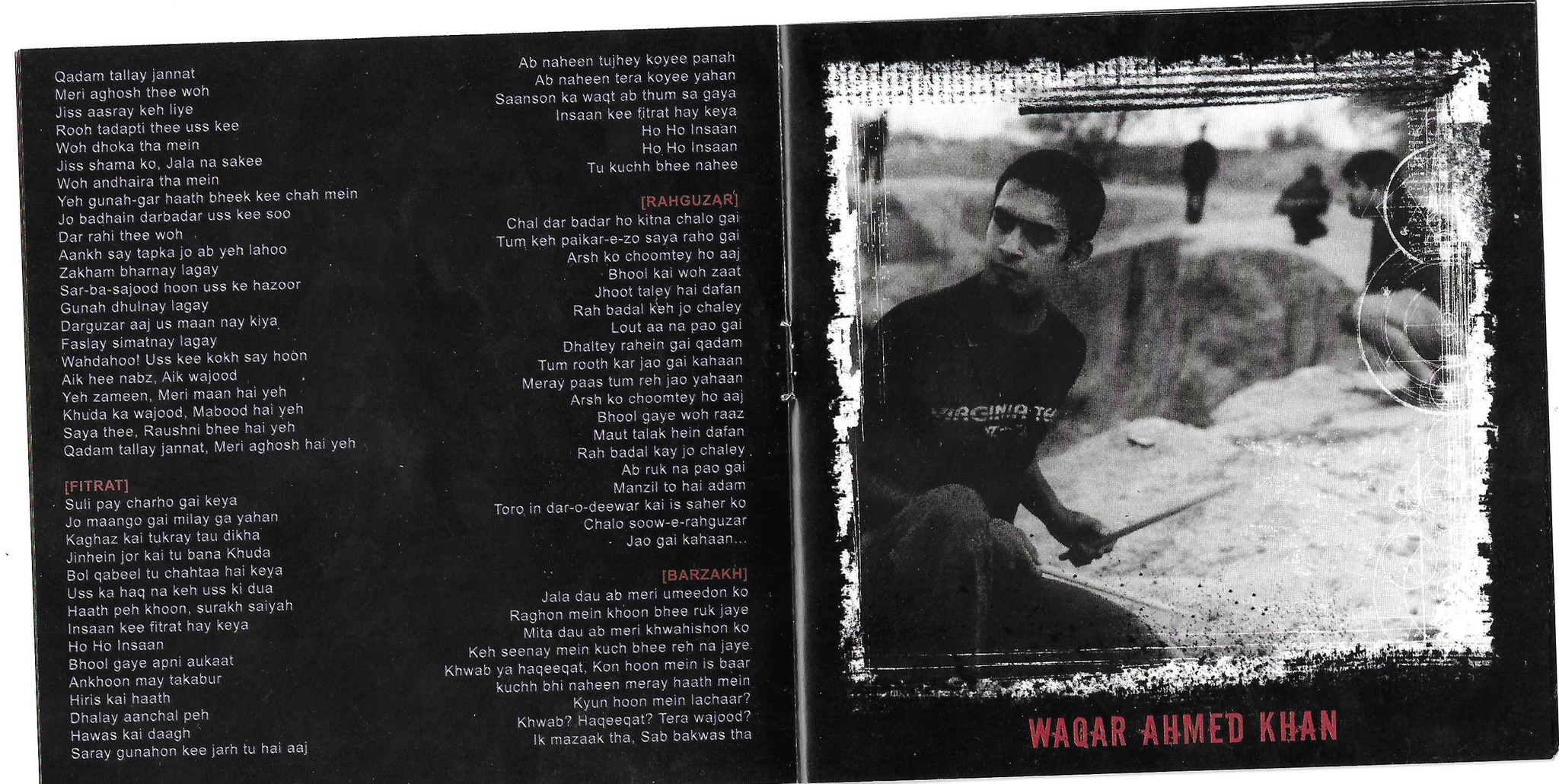 Waqar Khan, drummer, Entity Paradigm & Rosehill Band
Entity Paradigm also had a unique 'two-drummer' setup. During live performances, Waqar Ahmed Khan and Salman Albert were both drummers, each playing half of the setlist before swapping out to either take a break or perform backing vocals. "Initially, it was a little bit like, hey, how am I going to feel when my band is playing and I'm not on the stage?," said Khan, reminiscing EP days, "but eventually, we had so many gigs to do that it was a blessing in disguise that I would get a break, go in full on with full energy, and then Salman would come in. So, it was always a high-energy performance. I think it worked out very well." 
Waqar Khan currently resides in the Bay Area, working on several projects. As a software developer, he made an app called Monster Pool. "It's an interest-free way of consolidating and sharing money and resources within a trusted group. So that is what I did. I launched it. Still working on figuring out what is the next step for it. So, yeah, it's still in the process."
A big fan of cricket, Khan also has his club. Speaking about it, he says, "It's called BBG. It stands for Band Bajay Ga; the slogan reflects my aggressive style of music. Last year, we won the national championship $50,000 major league tape ball. It's one of the biggest events for tape ball cricket in the US. So, yeah, pretty competitive tape ball stuff happening here in the US".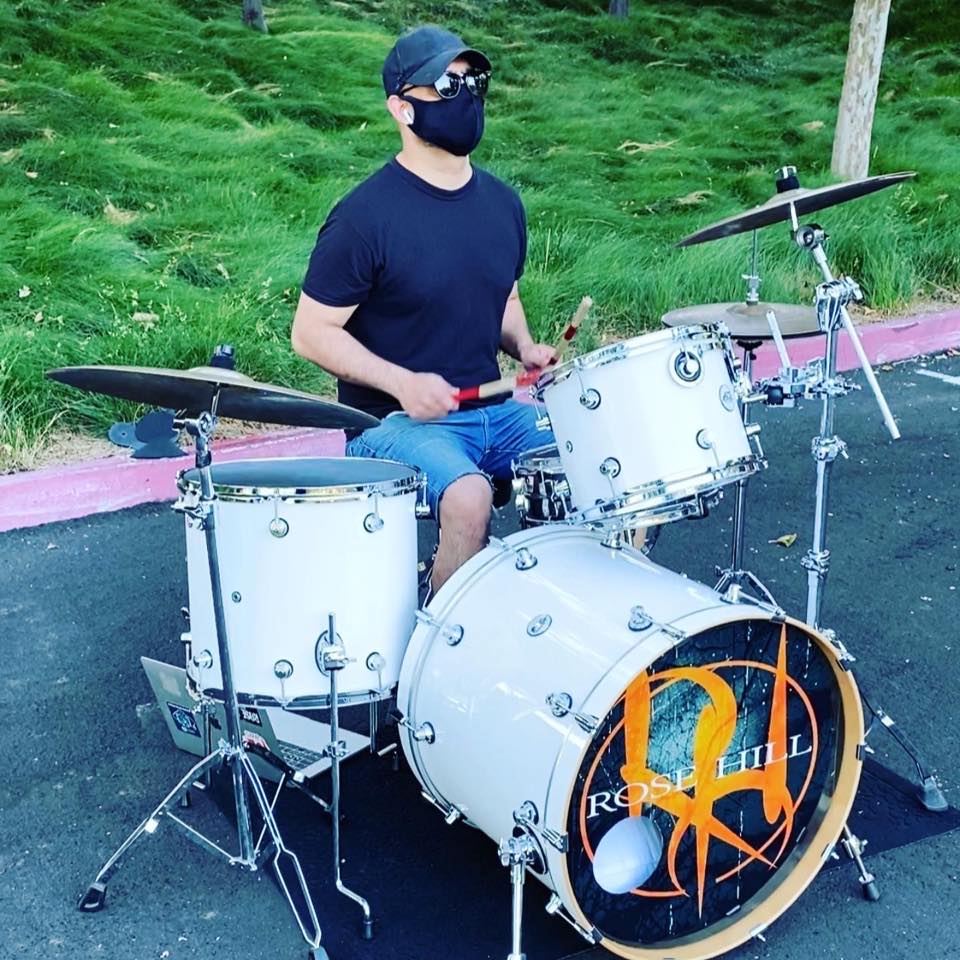 Still, Waqar has yet to lose touch with his passion for music. He is currently the drummer for a heavy metal band called Rose Hill. "Rose Hill is heavy. Some tracks are heavy, but before I joined the band, they [already] launched a five-piece EP (Extended Play). Some songs are mainstream, so I wouldn't call Rose Hill underground. We continue to record new stuff, release stuff. We just released a new song called Pigs and are getting great feedback on it. I met them through Craigslist when I moved to the Bay Area in 2016," Waqar said.
When asked Waqar if he'd like to share any message for his fans he said, "I learned that if you spend 15 minutes every day doing something you like, within one year, you'll be better than 95 percent of the people trying to do that same thing. All you need is consistency and practice. It'll naturally happen, you have to give it time. Even if you feel you're not born with it, you can do it. And then time boxing yourself is another thing that helped me do multiple things simultaneously. I learned that music is usually in the evening, and I can still work in the morning. That worked out very well for me, and I could pursue both careers. Anybody can do anything if there's persistence and you have the dedication to do it."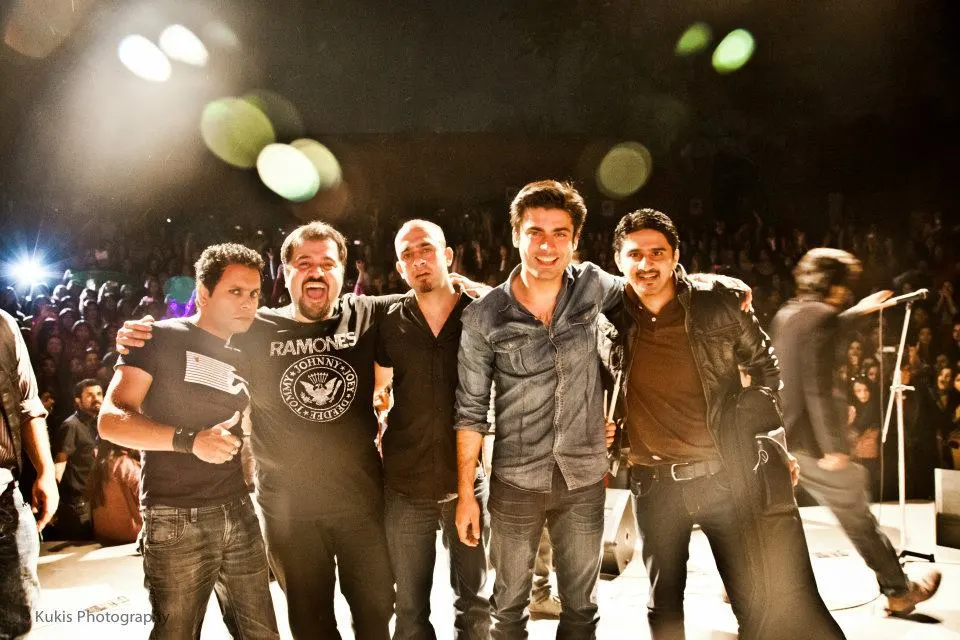 Unfortunately, all good things must come to an end. After immense success in the 2000s, the band became less active due to members becoming involved in more profitable projects and careers; the band became scattered. Although touring isn't feasible for the band in its current state, members occasionally reunite for special shows such as the 2017 Pepsi Battle of the Bands.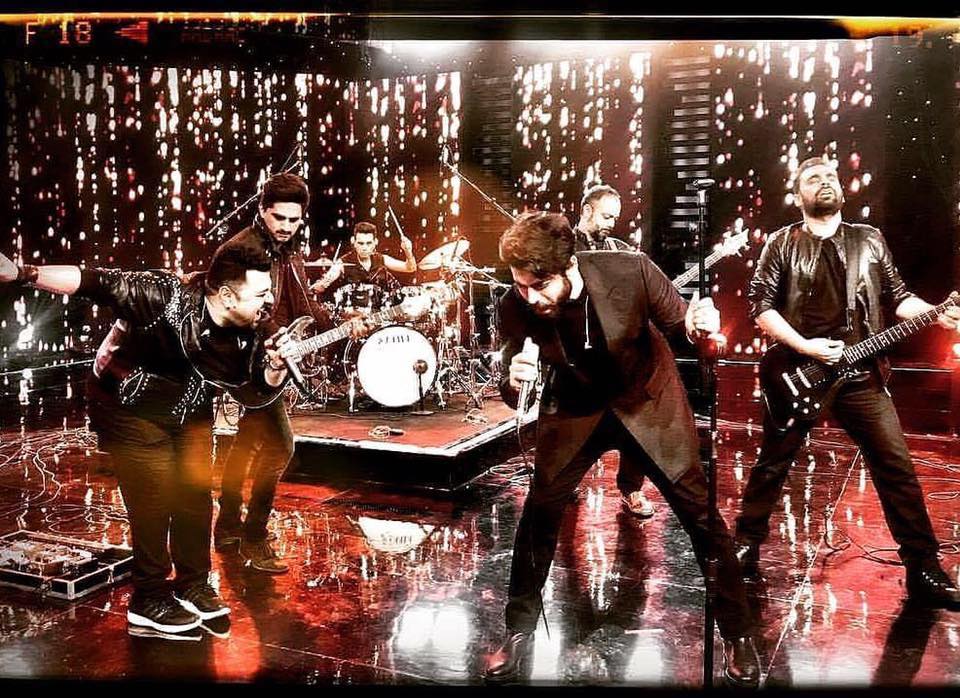 Ahmed Ali Butt became more involved with his acting career. Speaking on current projects, he said, "Alhamdulillah [I'm working on] a lot of things. My new show, Excuse Me, is about to release. I've done three films already, but just waiting for them to release. I'm starting a new project with Humayun. We'll start shooting in five days. Apart from that, I will also be hosting two, three award shows".
Asking Salman about the possibility of EP becoming more active, he said, "everyone would love that, but the thing is that we're scattered. We have a WhatsApp group where we keep in touch, invite each other to our family events, are still friends, and would love to do that all over again, or a second album, or two drum kits. But Fawad and Ahmed are into acting, modeling, and are doing great. I have a lot of students, my studio is a music school, and I do music production and sessions, and I'm doing great in that. Xulfi is doing great in his production job. Hassaan is also Fawad's manager, and he has his own business as well, Sajjad has his business, and Waqar is in the US; he has a day job and is part of a band. So, we've gone in all these different directions, so to bring everyone back is impossible. Otherwise, we'd love to reunite".
Interestingly, EP band members didn't vocalize if they are disbanded. When our team posed the question whether they would perform on the platforms of Pepsi BoB or Coke Studio if given the opportunity, Ahmed Ali Butt said "why not?" So, there is hope for EP fans out there! Entity Paradigm is immortalized as the legends of Pakistani rock. Their music will forever live on in the hearts of their adoring fans.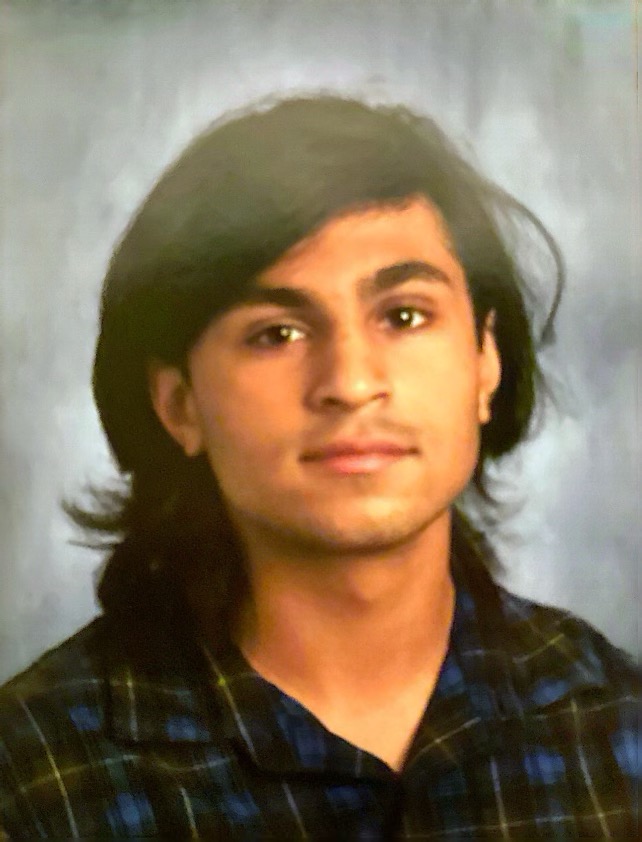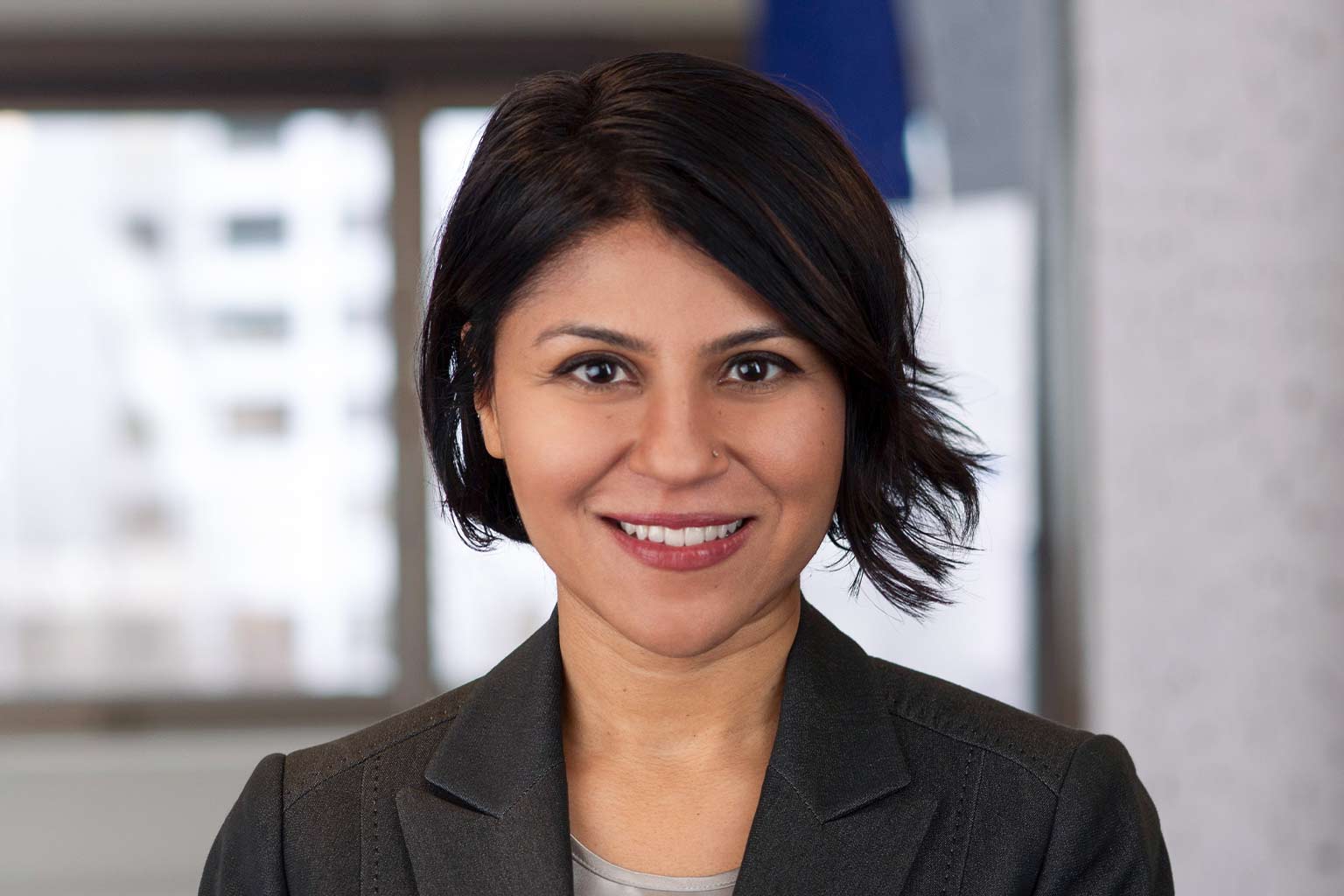 Ayaan Kazmi and Maheen Mustafa are the contributors of this article. Ayaan is a Boston-based writer at Maheen The Globe (MTG) a Seattle-based media outlet and production house. He covers beats race and music. Maheen is the founder of MTG. Her Twitter handle is @MaheenM_.