Stellar talent shines beyond Kashmir The Band, winner of Pepsi's Battle of the Bands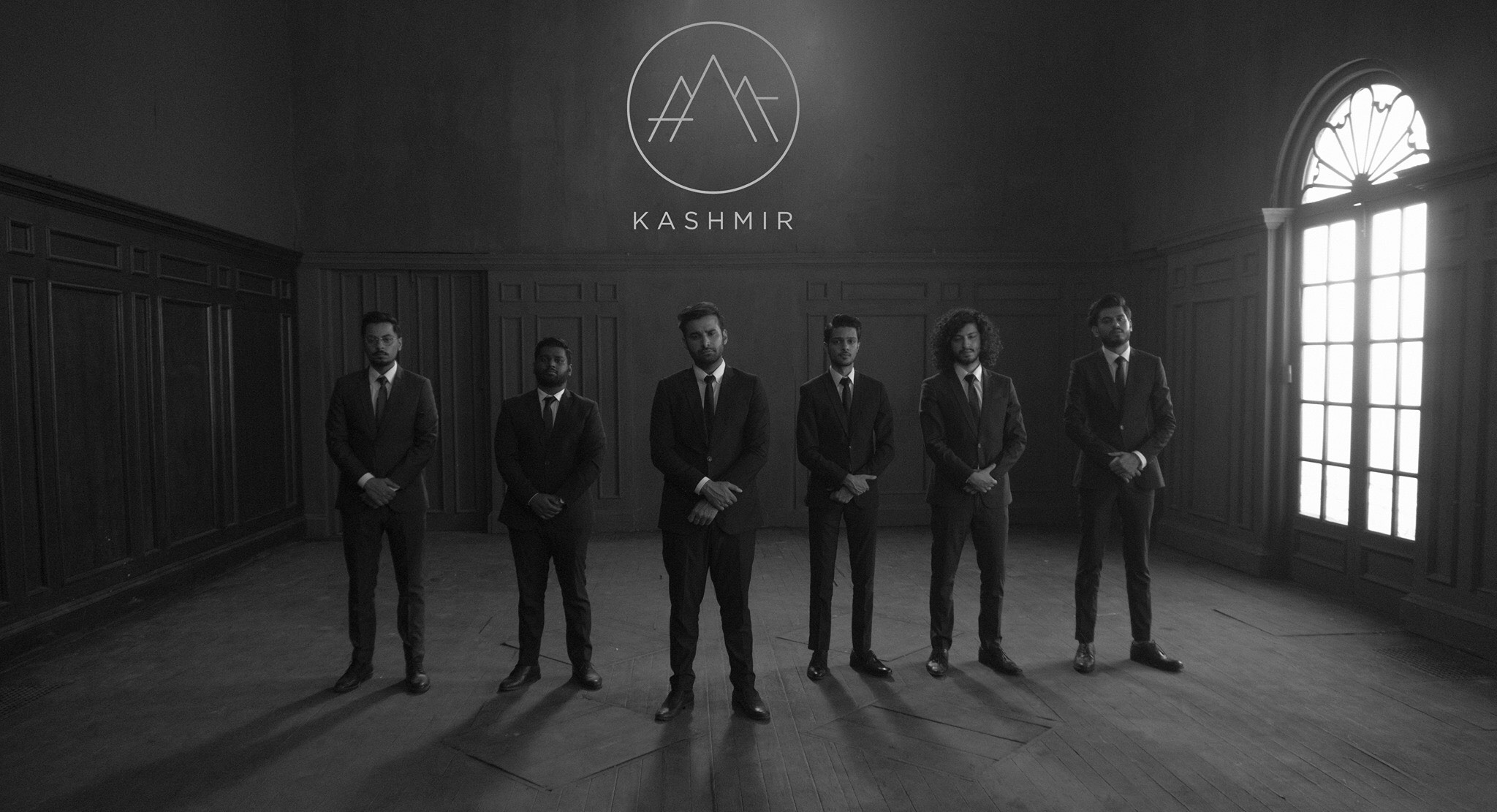 By Maheen Mustafa
There was a time in Pakistan, back in the 2000s, when listening to pop music was a treat for the years. The likes of EP, Noori, Fuson, Aaroh, Mekaal Hasan Band dominated the musical charts and each band had its own unique sound. Pepsi Battle of the Bands had provided this phenomenal platform for such artists to emerge. But then everything came to this weird pause, this halt. Music channels started to diminish, almost disappeared. Pakistani musicians were seen struggling, as making music wasn't profitable. I noticed many musicians transitioned their careers into theatre and acting. Why? No sponsors. No money. I noticed a similar trend in the English language news channels too. They had a horrible death. I was particularly sad about the one I worked for – DawnNews TV. Now that's a different story that I'll write another feature on.
I had moved to United States by then. An avid Pakistani pop music listener got lost in the fast pace world of America, lost in its sound and glory, and in pursuing her own American dream. I would visit Pakistan seldom. Now and then. I noticed this sudden death of Music. I didn't get it. It was sad. Pakistani media was mostly predominant with news channels. Which are more like entertainment channels. Long story short, the return of Pepsi Battle of the Bands gave this glimmer of hope and this solid return of band culture, revival of Pakistani pop music. I was elated when I saw season 2 from Seattle. I literally cried. Tears of nostalgia. Tears of joy. Tears of hope. Hope for good music. Hope for Vital Signs days. Hope for EP, Noori, Junoon days.
Kashmir was one sound that stood out. I followed them from the very start. From their very first performance. I voted for them too! So glad they won. They truly deserved it. There was something very mesmerizing about the vocals and the sound of the band. It would put you in a trance, the voice along with the ethereal guitar riffs. Every song had that effect. "Kaaghaz ka jahaaz" was a fun number too! Super whimsical and playful. They are a talented bunch. They have proved with their musical talent that they have much more to offer. And that they are beyond just "battle of the bands". Their latest single "Pari" proves just that. The video and the lyrics brought me to tears. So poignant. So powerful. I can relate to the emotional journey of this character in many ways. It gave me the chills. The music was so heartfelt. Here I have for you Kashmir The Band, sharing their musical journey. Enjoy!
Tell us a little about your musical journey on Pepsi Battle of the Bands? And since BoBs how is Kashmir doing; emotionally and music-wise. 
Pepsi BoB happened out of the blue but it has turned out to be one of the best and enriching experiences we have had as a band. It provided us with the perfect platform to share our music with a much wider audience. We're very excited for what the future holds for us and are working on several new songs that we hope our audience will enjoy.
What made you all audition for Pepsi BoBs? 
It was a collective decision made by the entire band. Although, admittedly, some of us were hesitant about auditioning at first. But we later decided we should just go for it and here we are!
Who are your musical influences?
We all have different influences individually but collectively we all love bands like Radiohead, Arctic Monkeys, Muse, Pink Floyd, Led Zeppelin, and Pakistani Bands like Vital Signs, Junoon, Strings.
I'm a Seattle-based journalist, so I have to talk about the grunge movement in Seattle and the awesome music that came out of here, some examples, Alice in Chains, Nirvana, Pearl Jam. Did you guys listen to these bands growing up? Share with me what you think of the Seattle music scene, back then and now. Would be curious to hear your perspective.
Yes, we all listened to Grunge while growing up especially bands like Nirvana Pearl Jam and the Foo Fighters have helped us through our formative music learning years. We still listen to them from time to time.
Please share brief bios of each band member, with names and the instruments they play.
Bilal Ali, singer songwriter
Vais Khan, lead guitarist
Shane Anthony, drummer
Zair Zaki, rhythm guitarist
Usman Siddiqui, bassist
Ali Raza, keyboardist
When did you conceive the idea of "Pari"? What was the thought process behind it?
"Pari" is a song written by Bilal in hope of helping someone extremely dear to him during a very difficult stage in their life. It was an outlet and a glimmer of hope for them, and it worked. The song is undeniably important to each member of the band, and during the composition of it, we poured our emotions into it, understanding the weight of the lyrics. We all know someone who has gone through or is going through similar stages in their lives, or we have been in a similar situation ourselves, and we know how hard it is to talk about it. We dedicate Pari to everyone, especially those in need, those who feel like they're alone. They aren't.
Are you planning on releasing an album? When is the release date? Tell us about other songs in the album as well.
We will be releasing songs from our first Album "Khwaab", single by single, and eventually by the end of this year, it should be ready for release. We have already started working on our second album which is set to be released in 2020.
Who made the video of "Pari" and who did the set, costumes, video direction. Fill us in!
Director/Writer: Ashar Khalid and his wonderful crew
D.O.P: Awais Gohar
Producer: Abdul Wali Baloch
Assistant Director: Sarmad Shafique 2nd
Assistant Director: Farqalit Gharshin
Editor: Suhaib Nadeem
Director of Choreography: Saad Sheikh (Sway Dance Project)
Audio Producer: Waleed Ahmed Master/Sound Design: Adeel Tahir Line Producer: Muhammad Saad Naseem
Production Assistant: Hassam Anwar
Lights & Equipment: Maqsood Ali Gaffer: Allah Rakha Bashir
Focus Puller: Saeed Chaudary
Production Sound: Jazib Arshad
VFX: Hasaan Raheel
Art Director: Naveed Majid
Art Team: Sada Akbar (Grace Art Studios)
BTS: Sheryar Ali Styling & Make up: Usman (Toni & Guy North Pakistan) Wardrobe (Female Lead): Aleena Qadeer
Poster Design: Amna Pervaiz
What are your comments on the current pop/rock music scene in Pakistan?
It has been much better compared to the last couple of years. It is great to see young people like us making music and putting their work out. It inspires us to work harder and keep making music.
Are you guys planning to do any concerts in Pakistan or abroad? Tell us about your upcoming projects and concert tours if any.
Yes! We are currently doing concerts across Pakistan, particularly in Lahore, Karachi and Islamabad, but no international tours so far.
Any message for your fans out there?
We would genuinely like to thank all our fans from the bottom of our hearts for supporting us. The amount of love we have received on this journey has been incredible and we hope that we can keep making music and keep getting your love and support because we wouldn't be here without you guys. Thank you so much!
Ho supportive were your families through this journey? Pre-battle of the bands and post?
Our families have been incredible. They've put up with our long hours and loud jam sessions throughout and supported us every step of the way. We are really grateful to have their love and support.
Any advice or tips for aspiring musicians and bands in Pakistan?
Keep making original music.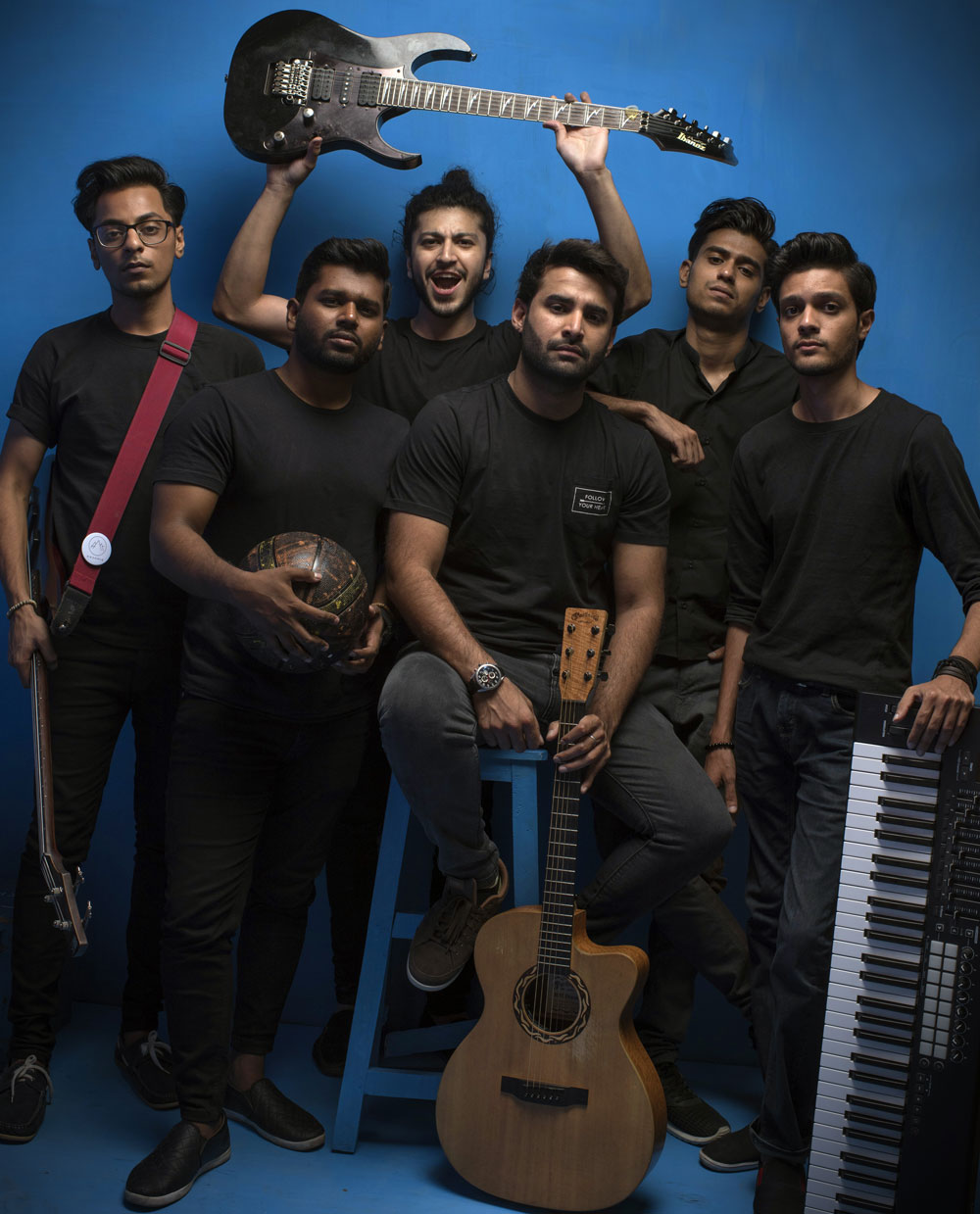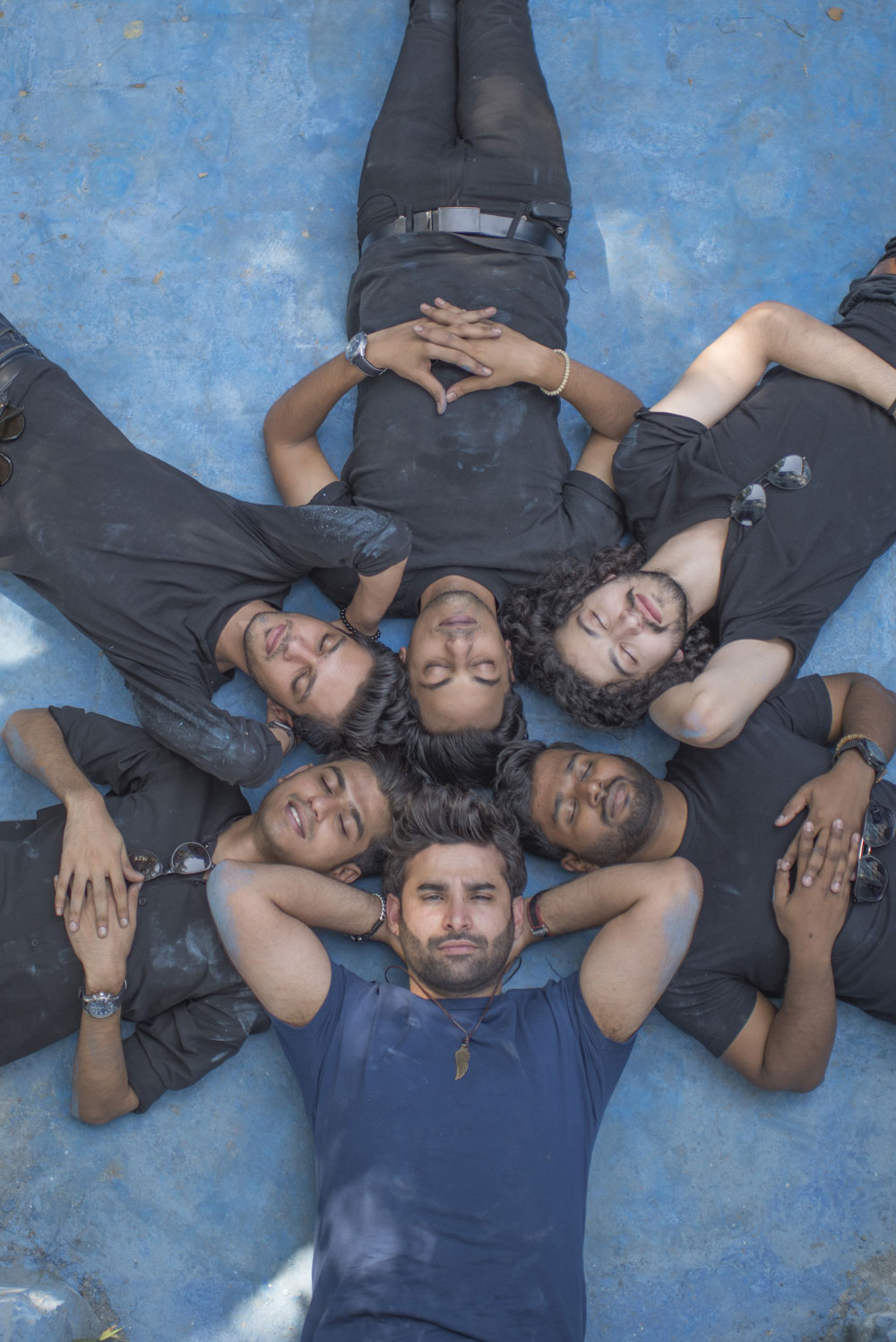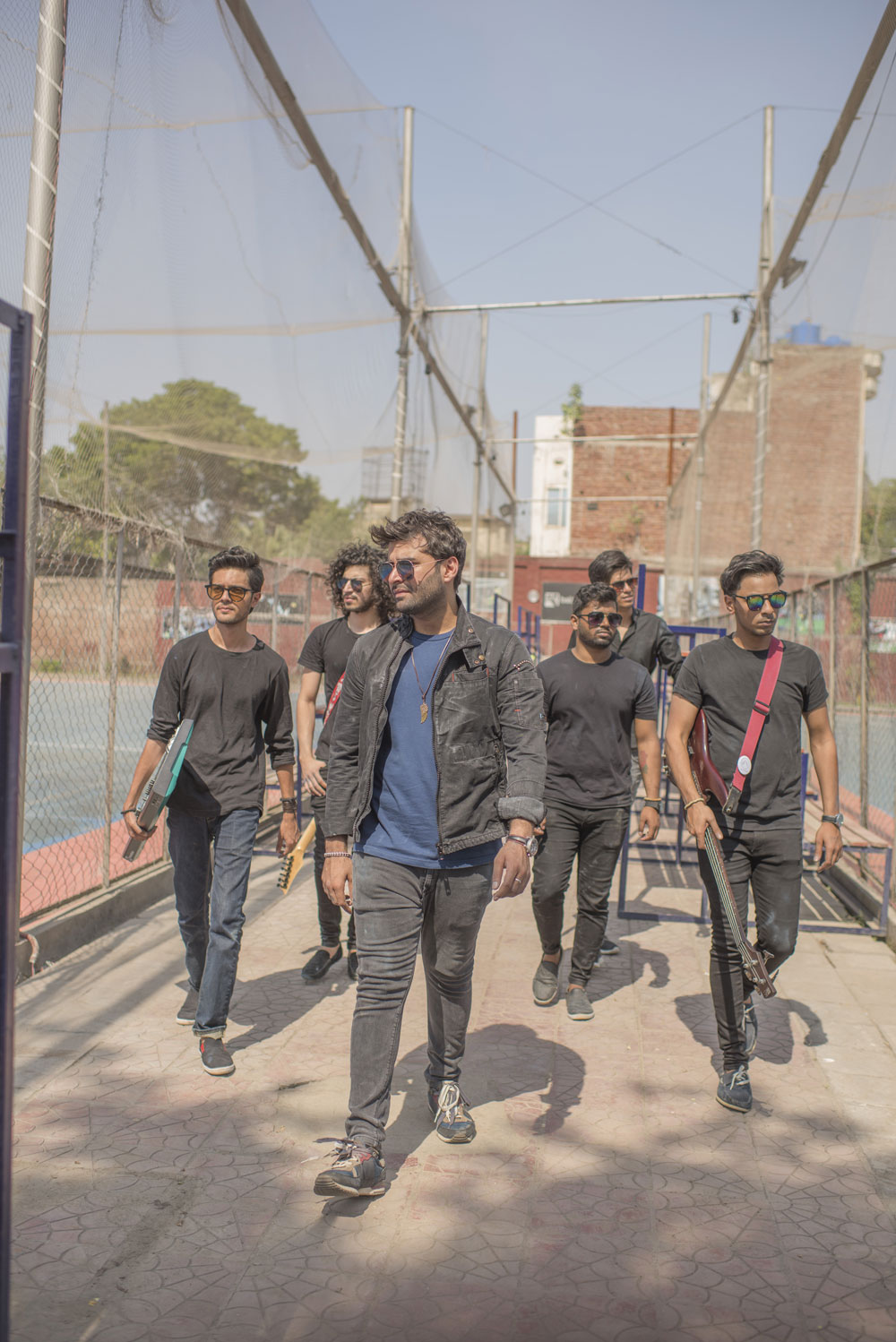 Maheen Mustafa is the Editor-in-chief/Founder of Maheen The Globe

which is a Seattle–based, independent, woman-owned news media outlet and online magazine covering the following beats: Food, travel, coffee, health, education, business, art, sport, film, fashion, music, dance. It will also contain special features/editorials/interviews of celebrities, top influencers, women-led small businesses with a special focus on immigrants and moms. Regions covered: Local neighborhoods (Fremont, Ballard, Seattle downtown, West Seattle, So-Do), State-wide (Washington), Nationwide (USA), Pakistan and global. #globalperspective
Follow Maheen on: