Sadaf Fawad Khan, CEO of SFK Bridals talks about wedding dresses and tapping into US markets.
"A wedding dress ought to be special and retained to be passed on as an heirloom piece eventually. Most importantly it needs to be something that you can restyle and re-wear throughout your life. That's how I have grown up to see my mother's and grandmother's bridal trousseau passed down to daughters and used by them as well on several occasions with joy." – Sadaf Fawad Khan, CEO, SFK Bridals.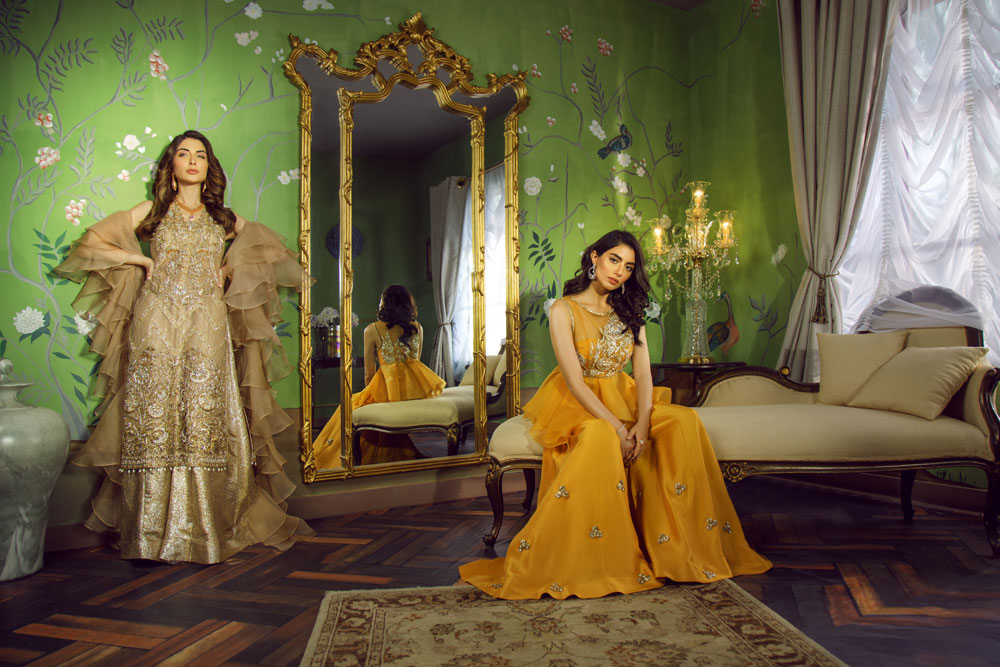 Tell us a little about your brand SFK Bridals. When was the idea conceived? What was your inspiration behind the brand?
SFK bridals was conceived as an idea around 2016 when my second pregnancy had me a bit homebound. I had been designing pret for a couple of years earlier but the change in retail dynamics had me consider a more promising category of formals and bridals.
What's your background? I know you went to LUMS for Bachelors, what career path did you pursue right after, and how did it lead to SFK Bridals?
After graduating from LUMS, my first job was with a textile company. After that, I joined Levi Pakistan and worked for product procurement and planning for their local store merchandise. I worked there for over four years and eventually moved onto Tetra-Pak for a shorter period of two years. I then decided to be a stay-at-home mom and start a personal venture of interest. In 2012, the retail industry was booming and I put forward a specially curated silk fabric-based ready-to-wear line that did well through multi-brand channels. Slowly the retail environment took a shift as a lot of textile factories partnered with major brands and put out very affordable prices which slowly made the business non-viable for smaller vendors with higher operational overheads. While I evaluated a way forward with the brand, the idea to move to a more personalized product offering (which is primarily made to order) only popped up and there was no looking back.
What's the unique edge of SFK Bridals, how does it cut through the clutter of numerous bridal brands in Pakistan?
For my collection, I have chosen to be a moderate fusion of eastern aesthetics and modern sensibility. I think that bridal wear needs to stick essentially to an eastern vibe, with a touch of modernity. You will not see exaggerated ball gown inspired styles, instead, you will see the conventional peshwas or a lehenga choli in all its glory exclusively hand worked in an old school manner.
I intend to make a difference by bringing back the attention to quality and uniqueness of design instead of looking to make disposable fashion for a one-time wear. A wedding dress ought to be special and retained to be passed on as an heirloom piece eventually. Most importantly it needs to be something that you can restyle and re-wear throughout your life. That's how I have grown up to see my mother's and grandmother's bridal trousseau passed down to daughters and used by them as well on several occasions with joy.
What is your thought process when choosing certain designs, color palates?
I think a brand needs to put forward a diverse offering. While we have pastel shades more prominent in the collections so far, we do not ignore the need for a red bridal or a colorful mehndi jora. I do try, however, to keep the signature brand essence of delicate and intricate designs as an underlying basis to each of these pieces.
Which one has been your favorite collection and why?
As we put out one collection after another, the signature style is becoming even more refined and prominent. Each of these has a special place on its own and I really can't choose.
Tell us about your latest collection.
The latest collection was put out for FW weddings 2019 and comprises of a variety of silhouettes that are trendy and unique in the market. You will find magnificent trains to rich red lehngas and chic hand draped structured peplums as well. Browse the collection at our website www.sadaffawadkhan.com or at the Instagram handle @sfkbridals.
Does your brand cater to only bridal wear, or do you have casual/office wear or semi-formals in your collection?
I do not make pret any longer but we have kept a range of unisex silk kurtas that are multi-purpose. With a retail store up next, maybe I'll add some variety to the ready to pick category but as of now we only offer occasion wear.
Currently, what is the reach of your brand, is it meant for just Lahore or Dubai clients or are you tapping into U.S./U.K. markets as well?
We have been selling internationally since the last year covering U.S./U.K. and many other regions where eastern wear is of interest. We plan on increasing that reach this year onward.
How can I buy your clothes if I'm based in the United States? Tell us in detail about your online purchasing options.
You have the option to place orders by going on the website and also by connecting with us on Instagram and WhatsApp at +92-303-2111160 where a team is readily available to offer customization solutions and guidance needed for online purchases.
What are some of your thoughts on the current fashion industry in Pakistan? What's trending?
Pakistani fashion industry at the moment is very high on fads for the majority of brands that follow others primarily and don't really work to create an identity of their own. A collection put out by an established brand will be readily available in various adapts by several others operating in the market really fast. As an industry, a lot needs to be done to ensure intellectual property rights for the brands which genuinely invest in making collections and campaigns.
If we look at Pakistan regionally as an industry from the assessments of clients we receive, the trends in Lahore and Karachi are quite different. Karachi seems more practical with the choices of cuts and sticks to safer timeless styles whereas Lahore is more of fast fashion even in this category. Personally, I am more for classics which can potentially be heirlooms.
What inspires you and motivates you to go to work every day?
I love the appreciation we get for service and quality of work. In the past two years we've made customers who have repeatedly come back to us, and hence strengthening my faith in good customer service and unique offering. While the majority still chose to follow the herd, I'm glad to have lots of patrons who understand and appreciate the value of the product they get and are able to justify the price they pay for it. It's important to understand that good work is definitely going to be available at a higher ticket price but it's worth the indulgence. I am not against budget buys but the quality of what you wear is of equal importance to me.
Tell us a little about your mom journey, how it may have changed you as a person. What are your moments of Zen and moments of struggle? And how do you manage work-life balance?
I have been very lucky with both my kids and parenting hasn't really been a struggle. Living in Pakistan, one gets all sorts of help from the parents and the siblings so I don't have to worry about kids getting quality attention in my absence.
I don't think it has changed me as a person either. As we grow, we naturally evolve as individuals and all that associated with motherhood comes quite naturally once you have a child. It hasn't weighed me down. I wouldn't say I have achieved a fair balance. Most of the time my energies are drained more at work and it leaves me guilty. I strongly believe that a happier woman who is following her passion and engaging in day-to-day life positively is a better wife and a better mother.
Did your career pause when you became a mother? Tell us about the adjustment process.
It didn't pause. I delivered my son one day after finally accepting to take my maternity leave. The pregnancy was easy as I was quite young when it happened. I delivered him and in just about a month resumed my work at Levi. My daughter was born after a long gap of eight years. I was much older and the pregnancy was complicated but by this time I had my own business so I had the ease and comfort of taking my time and working at my speed.
What are some of your memorable/favorite moments as SFK CEO?
Every day has its own charm for me honestly. The first showcase at PFDC which was also my first collection was definitely challenging and I had a lot of anxiety attached to it, but I think so far that journey from sketch to ramp was exciting and the most memorable so far.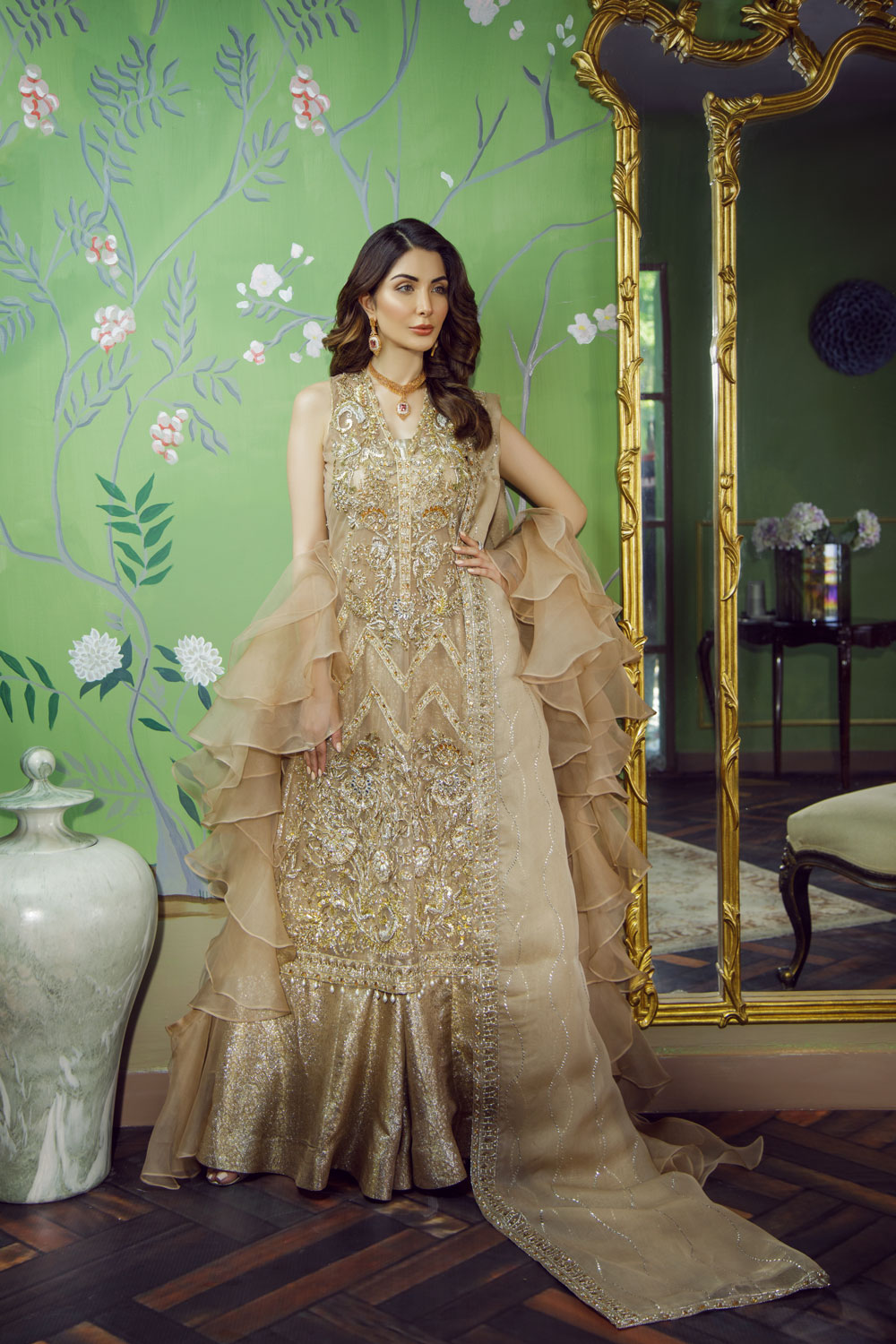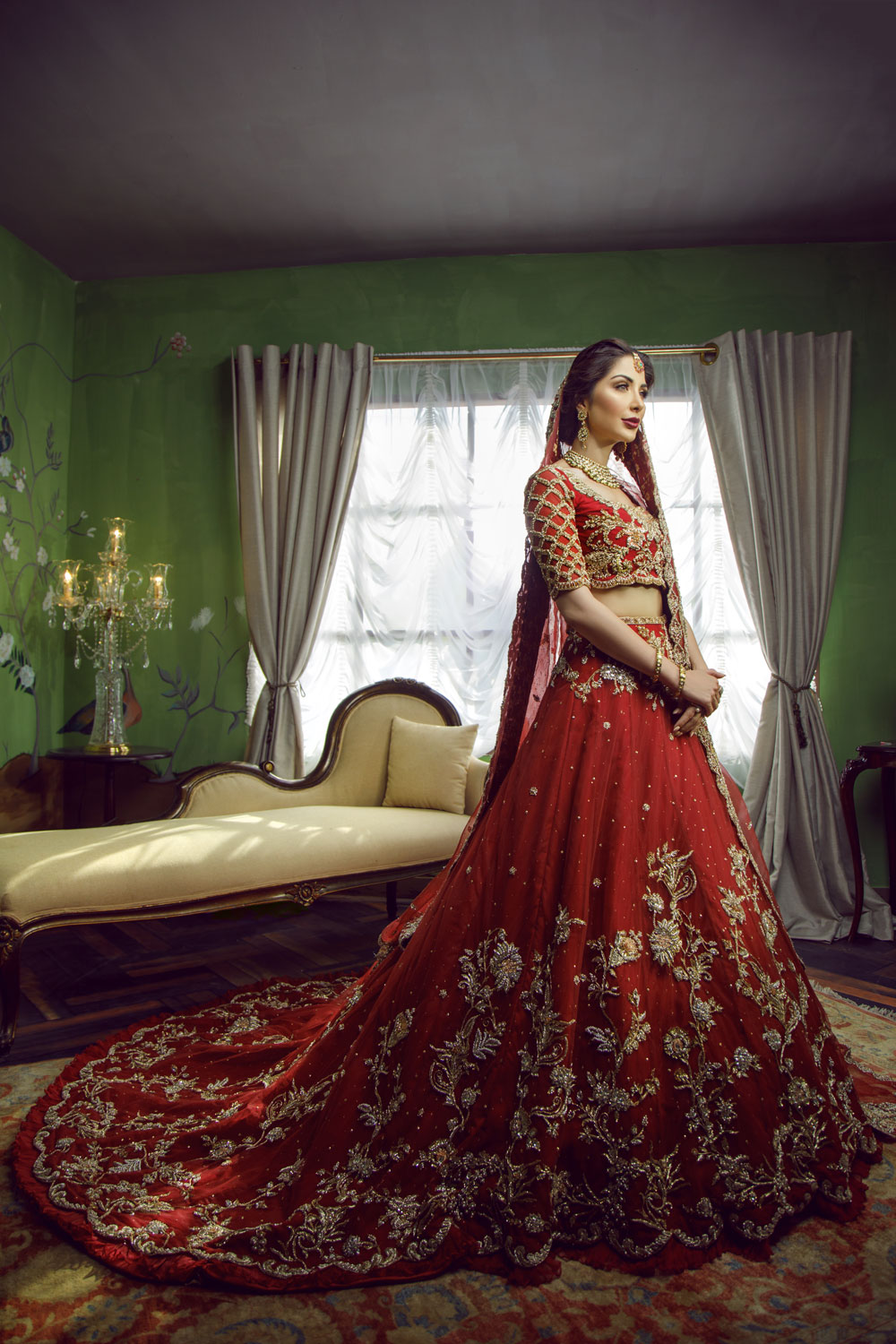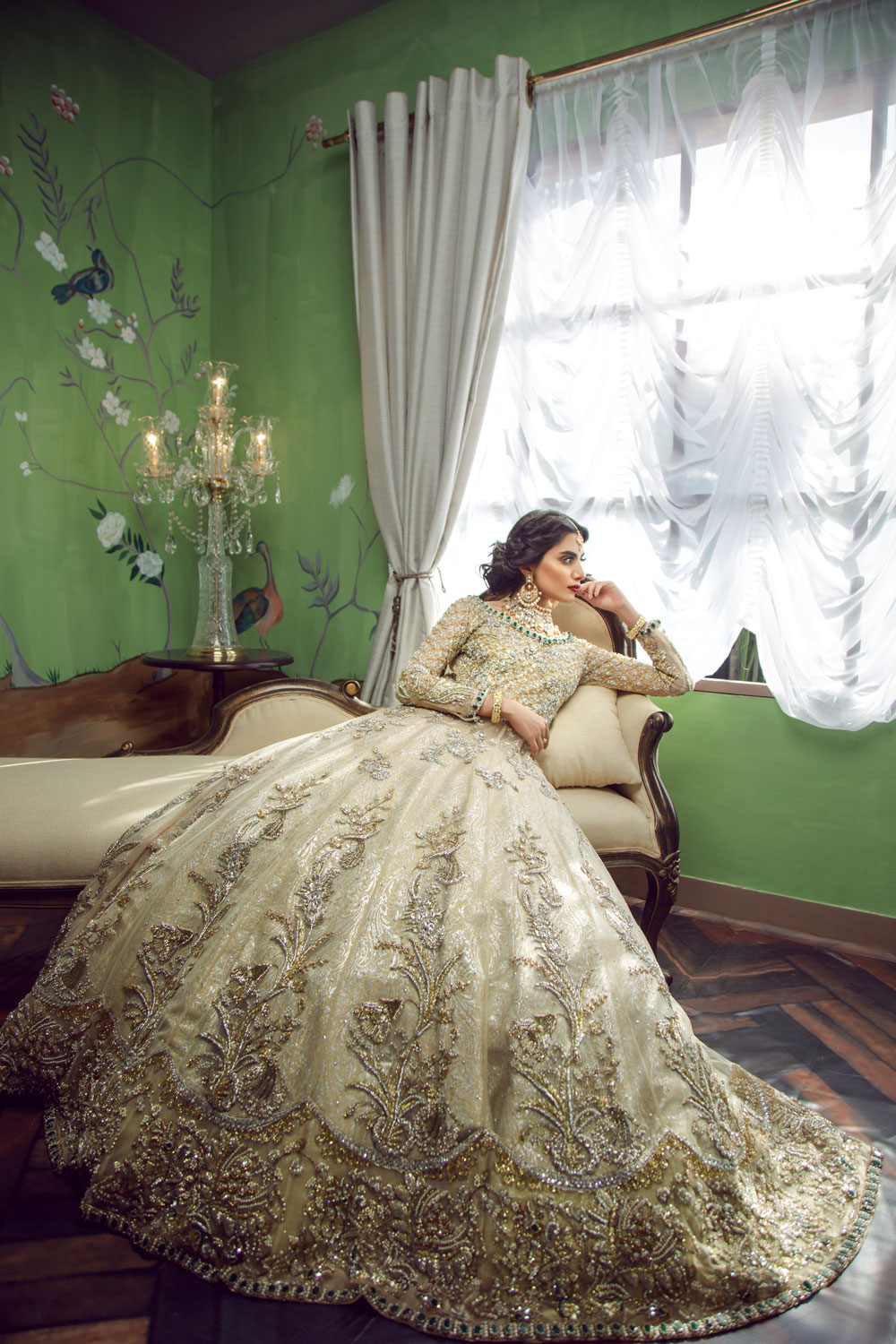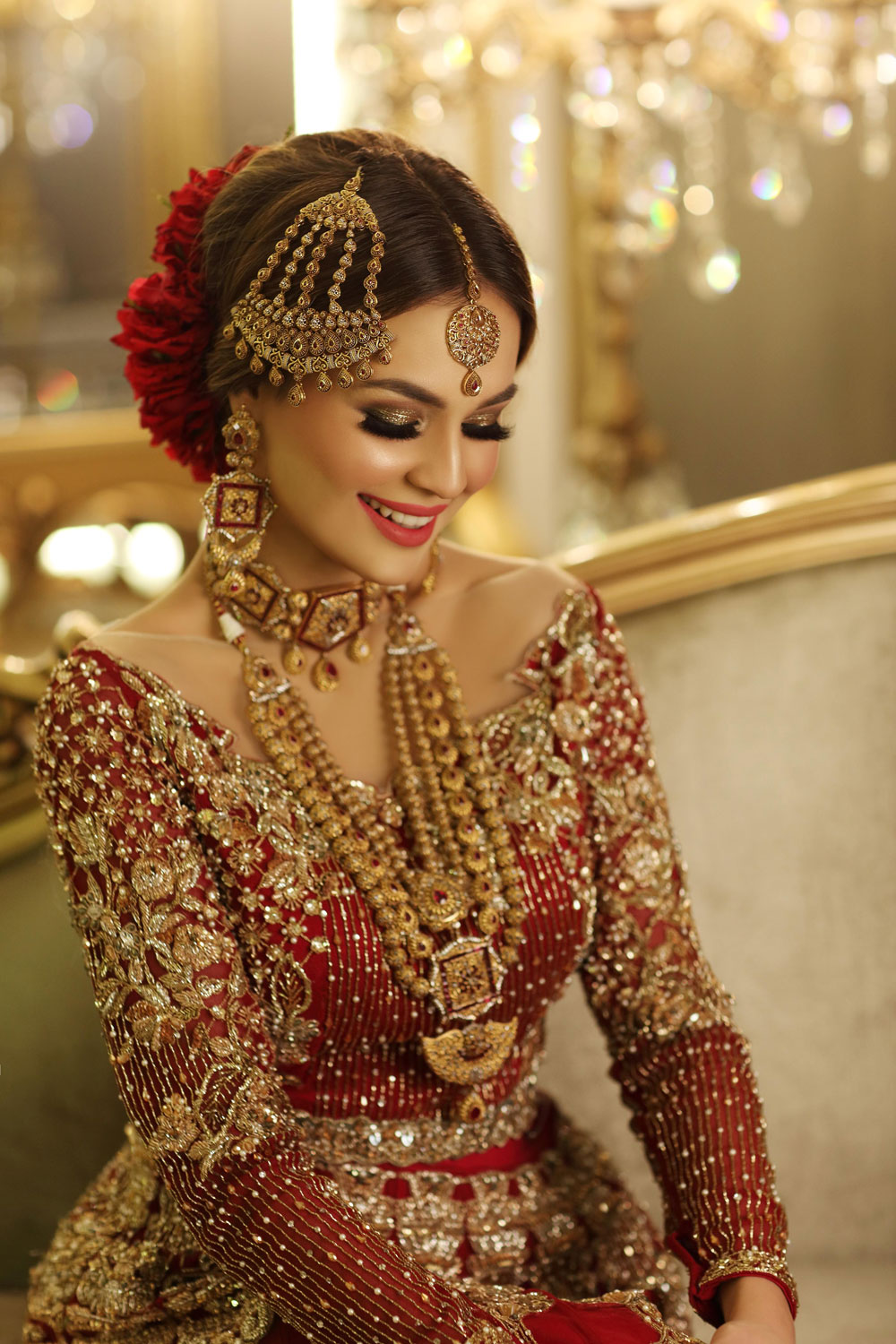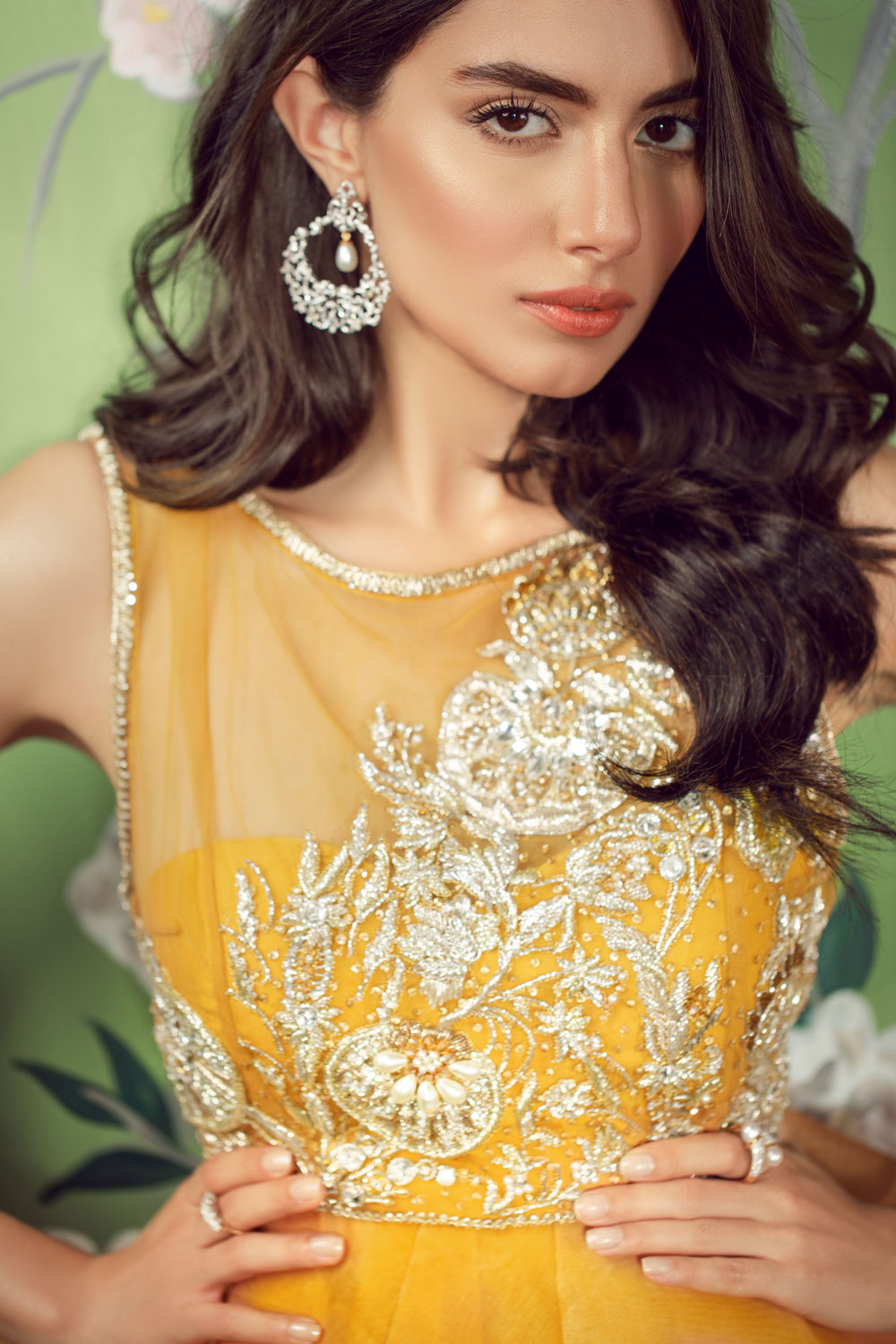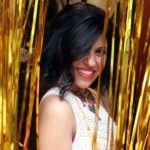 Maheen Mustafa is the writer of this article. She is the CEO/Founder, Editor-in-Chief, and Senior Writer of Maheen The Globe (MTG) a Seattle-based, independent media outlet covering global stories and perspectives. Whatever rings global, we're on it! Maheen covers social impact, education, health, fashion, culture, business and music on MTG. Her Twitter handle: @MaheenM_
Follow Maheen on:
Sadaf Fawad Khan , Sadaf Fawad Khan , Sadaf Fawad Khan