America is a nation of immigrants. That is the beauty of this country.
"I'm half Korean and half Italian with a German family name. I was born and raised in New Rochelle, NY and Greenwich, CT. My dad's side of the family had emigrated from Italy to New York in the early 1920s and many of them still live there. I've started to identify as "New York Italian" because I'm so proud of those specific roots. My great grandparents were working class people who did their best to provide a good life. My German last name comes from my dad's stepdad, my Opa, who joined the family in the 1950s. Even though we weren't related by blood, we are all very much Schwarzkopfs!"
I got a chance to connect with Kim Schwarzkopf, a Seattle-based film producer. Read more about Kim's immigrant story, film production background, and her #acrossthebridge passion project.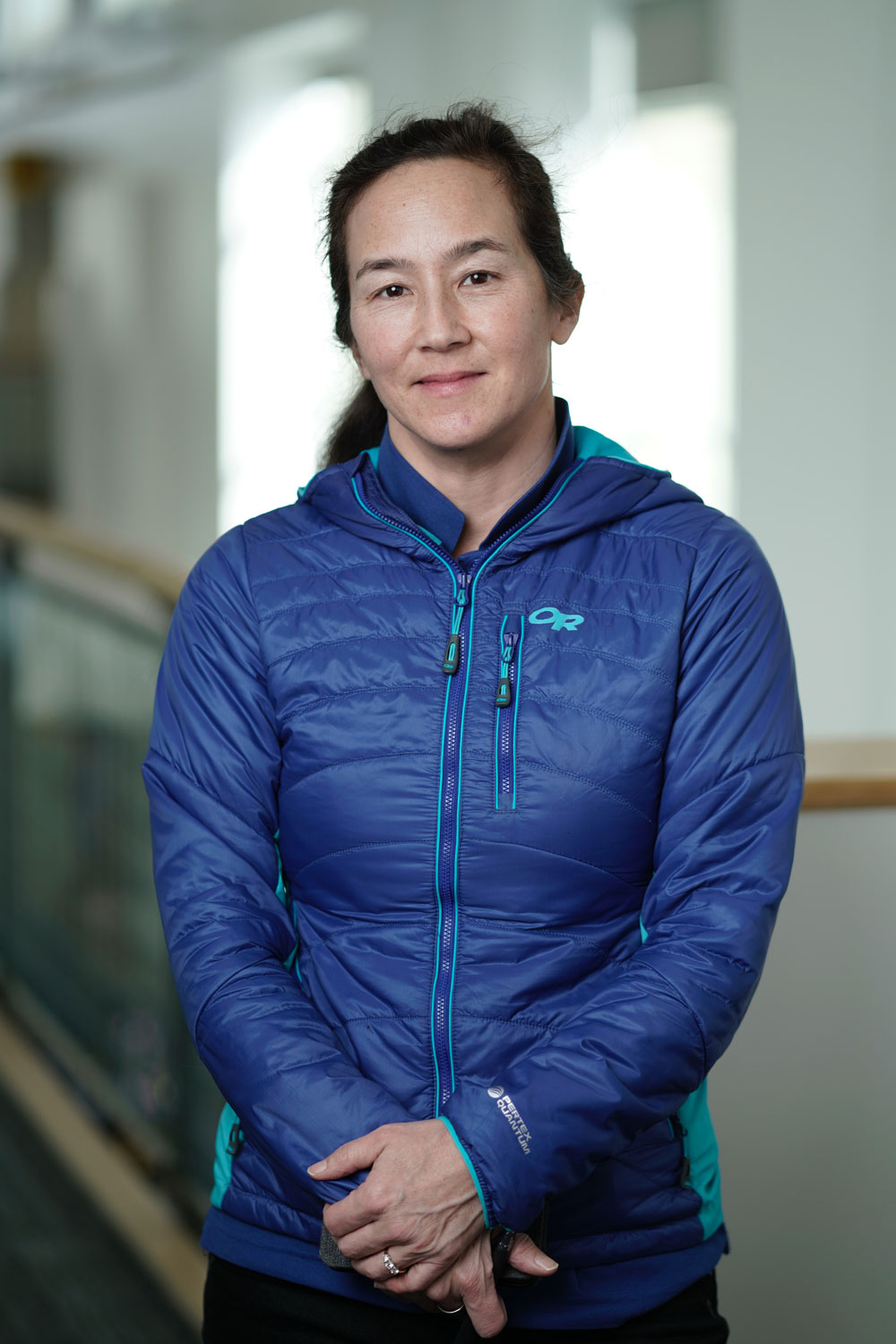 Tell us a little about yourself and your film work.
I'm a snowboarder, mom, and freelance video producer! As a freelancer for over twenty years, I live my life creatively and enjoy being open to whatever project comes my way. I work with a wide range of corporate clients and every project is different, but typically, I manage all of the elements of a video's pre-production, production and post-production process. I'm mainly responsible for timelines, budgets, hiring crew and resources, organizing logistics, and communicating with the team each step of the way. Being a video producer has been a great way to combine my creativity with my business and people skills! As a way to give back, I love consulting with small businesses, especially minority and women-owned businesses and organizations, and brainstorming the different ways they can create and share their stories. I've also begun to write, direct, and produce my own stories and focus more on supporting other underrepresented voices. My forte is in live-action, documentary style narratives, but I'd love to create and produce more animated pieces. My latest short film, Emotional Tourist; Raising a New Generation, is a collaboration with a Chilean filmmaker friend based in Japan and is currently on the film festival circuit and screening at the Seattle Transmedia and Independent Film Festival (STIFF) at the end of this month!
I've seen you use the hashtags #acrossthebridge and #increasethepeace on social media. What are they all about?
Across the Bridge (ATB) is the name of our all-ages crew of creatives. We explore and create work opportunities in the film, music, and creative industries, and more importantly, we support young people in developing their own sense of creative agency. I founded ATB as a mentoring program for youth in the Southwest neighborhood who had been impacted by violence. Their case managers had told me that many of them didn't feel safe even going "across the bridge" to downtown Seattle and I knew I could do something to help them. I produced a series of field trips where we would go across the West Seattle bridge and have conversations with a variety of creative professionals about what they do and what it takes to make it happen. Through connecting with positive role models and encouraging people to be themselves, we were reducing fears and violence. As we grew over the years, I wanted to flip the script and center the youth voice and that's how we transformed into an all-ages crew of creatives. There's no age minimum or limit. We're all connecting and supporting each other. This past year we were invited to be on the advisory committee for Northwest Folklife which is one of the largest, longest running, community-powered, arts, and culture festivals.  We're embracing our creativity and making good things happen to help reduce the violence and hence, increase the peace!
#IncreasethePeace has been a good way to flip the script on conversations about reducing and preventing violence. As a society, we often learn and talk about violence – wars, weapons, gangs, and abuse, but I've always wanted to learn and talk more about peace and the possibilities. By tagging relevant posts with #IncreasethePeace, we can continue our Across the Bridge conversations about what peace means and what we need to consider in order to have sustainable peace. Peace should be considered from all angles – from inner peace and self-love to equity and world peace. In order to have sustainable peace, we need to consider human rights, law and democracy, economic justice, conflict resolution, disarmament, and the environment. We have to learn how to listen and connect with each other and support the leadership of the working class, people around the globe, particularly the leadership and fresh perspective of youth! Young people lead the way! We can all #increasethepeace in our lives, families, schools, and communities!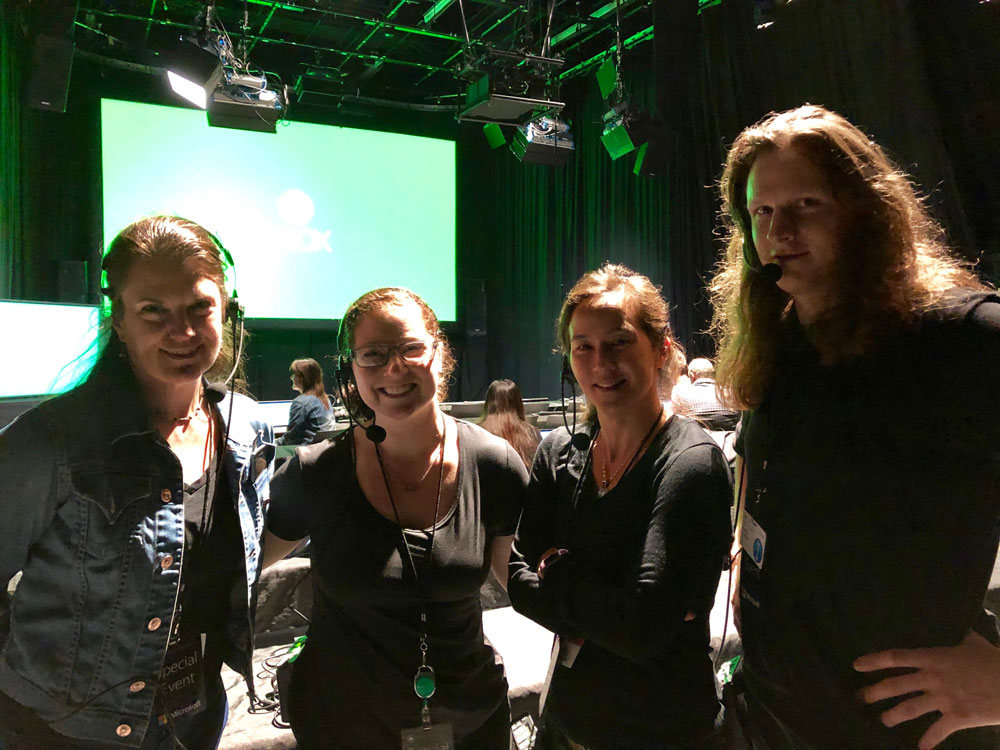 How long have you been living in Seattle and what do you love the most about the city
I've been living in Seattle for over 25 years. I fell in love with the water, parks, and the nearby mountains and stayed because of the diversity and the loud and contagious energy around the arts and Do It Yourself (DIY) subculture. Plus, my Grandma lives close by! It was the early 90s and the music and art scene was on fire. For the first time, I felt at home. Art was something that everyone seemed to do and enjoy whether it was music, photography, film, writing, graffiti, or dancing. Art was accessible and you could feel the momentum towards positive social change. There was a culture of speaking out and taking action for what was right and just, especially in regards to women's rights, but also addressing issues such as ageism, racism, and homophobia. We still have a lot of work to do, but I love and appreciate our environment, arts, and culture in our city.
I absolutely LOVE dancing with you. What makes you passionate about dancing?
I love love love dancing with you too!  I started dancing for fitness as a new mom about seventeen years ago at the YMCA with one creative movement class. Years later, Zumba fitness came along and I took the only two classes on the schedule. I loved it so much and wanted more, so I joined a second gym where I met Nicole who was teaching Zumba fitness classes. At that point, I realized how much joy it brought me, so I made it a priority in my life. When Nicole opened Studio 206 about two years ago, I made the space in my life to dance for five to seven classes a week! Connecting and dancing with friends like you fills my heart with love and gratitude. Studio 206 and dance fitness has become my community!
Tell us about your cultural roots, ancestors, and background.
I'm half Korean and half Italian with a German family name. I was born and raised in New Rochelle, NY and Greenwich, CT with my younger brother and loving mom and dad. My dad's side of the family had emigrated from Italy to New York in the early 1920s and many of them still live there. I've started to identify as "New York Italian" because I'm so proud of those specific roots. My great grandparents were working class people who did their best to provide a good life. My German last name comes from my dad's stepdad, my Opa, who joined the family in the 1950s. Even though we weren't related by blood, we are all very much Schwarzkopfs! Apparently, I have lots of family in Austria and we are just starting to reconnect which is very exciting! My strong Korean heritage comes from my mom's side and the matriarch of our family, my Grandma Barbara, who lives in Tacoma, WA.
My mom was born in Korea in 1950 and lived in the country with her Grandparents, but her mom, my grandma, wanted a better life for her daughters, so she figured out a way to get them out. My Grandma married an American soldier and lived on military bases around the world, which is how my mom met my dad who was serving in the US army. They ended up falling in love and moving back to New York and my Grandma ended up settling in Tacoma, WA. Growing up in Connecticut, we assimilated to the very white culture and besides being named after my Korean family name, Kim, and the occasional meal of bulgogi and kimchee in the fridge, I barely knew my Korean culture.
It wasn't until I moved to Seattle in 1993 and became closer to my Grandma that I got to learn more about my Korean roots! My brother and Mom moved her shortly after me and I love that we all live within hours of each other.  I've learned that I have a big and loving extended Korean family here in Washington and also in Korea! I've been embracing my Korean heritage and trying to soak up as much as I can to make up for lost time and to continue to share our culture with my kids. Being Korean is a big part of who I am!
What are your favorite spots in PNW to venture out?
Being a snowboarder, I love the mountains! Our favorite spot is the Summit at Snoqualmie which is only an hour away and has 4 resorts to ride from December to May. We also love snowboarding at Crystal Mountain which is close to magnificent Mount Rainier. Some of my other favorite spots are actually very close to our home, though. I love that we live in a salmon watershed by Longfellow Creek. In the Fall, you can see salmon returning to the creeks and can easily go for beautiful walks in green spaces throughout West Seattle. Another favorite spot is the Duwamish River, Seattle's only river, where you can see seals, salmon, and all sorts of birds like bald eagles, herons, and osprey! I've been enjoying paddling my SUP (Stand Up Paddleboard) around the mouth of the river and around Alki Beach. The Duwamish River Watershed and Elliot Bay have been overrun by industry and the Port of Seattle for many years, but gratefully, there have been an active group of community organizers that have rallied and fought for funding to clean up the hazardous waste and restore this beautiful area. Spending time in these areas helps me be more aware and mindful of our environment and resources and all the creatures that depend on it!. We're all connected!
What inspires you and motivates you to go to work every day?
I'm inspired by other kind and creative people who are comfortable with who they are and I love learning about what's going on in my city and around the world, especially in terms of building a healthy community. Technology and our ability to collaborate across the world is so fascinating to me, I want to learn more so that I can help more people share cool stories.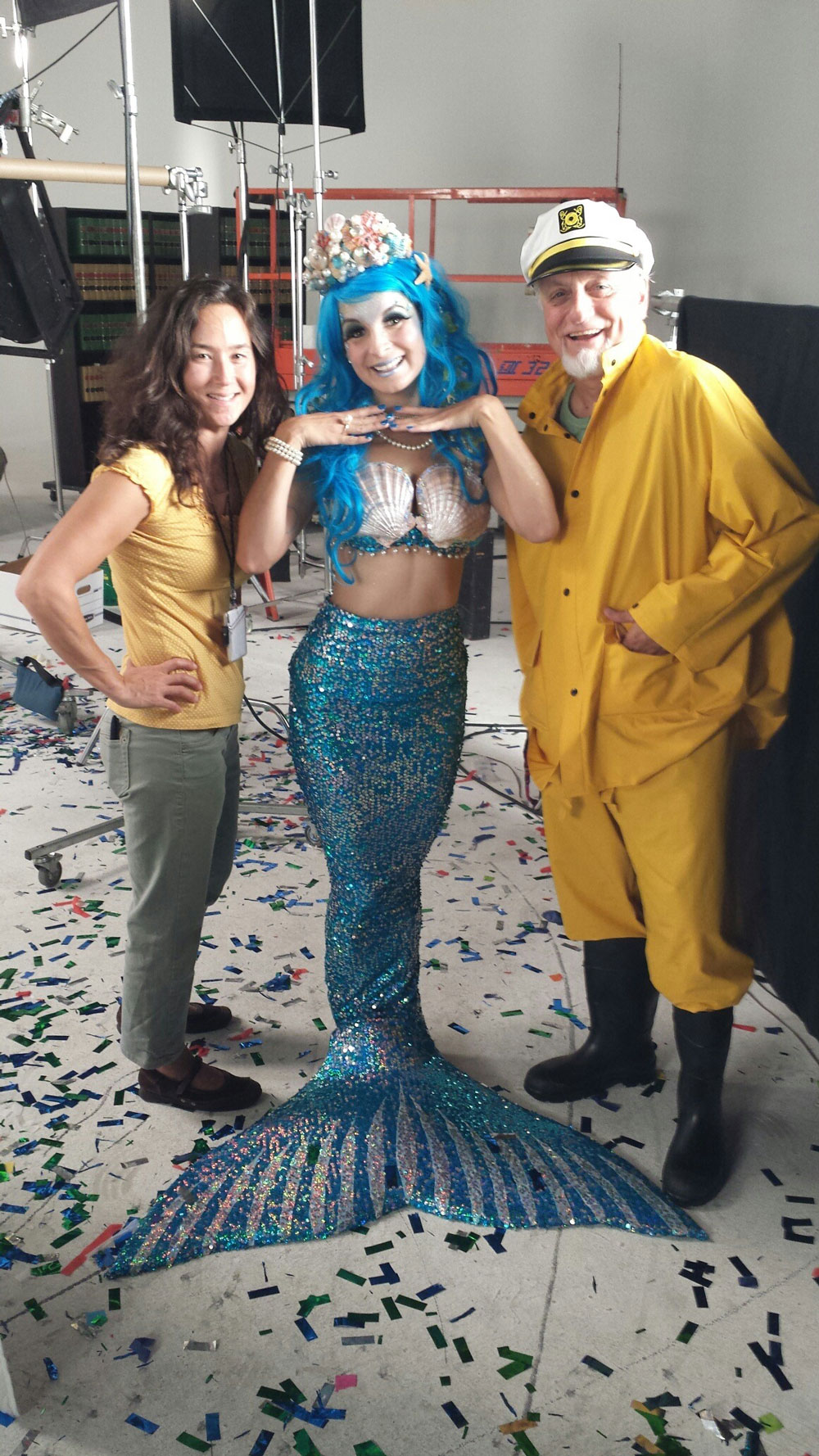 You are also a foodie, any favorite spots in Seattle you'd like to recommend?
Not sure if I'd call myself a foodie, but I do have a couple of new favorite spots!  For breakfast or lunch, my family and I love Seatown Market Diner. I love a good BLT and their Dungeness crab BLT took it up a notch for me! If you're looking for a special dinner spot, I'd recommend Red Cedar and Sage. The open-air atrium is a beautiful location and their pan-seared scallops are spot on!
What's your favorite thing about the West Seattle neighborhood?
West Seattle has been my home for 23 years and I've always loved it! I bought one of the last houses on our street and it's been a great place to raise my family. Our neighborhood was designated an urban village because of the availability of bus transportation, so that means it's been an area of concentrated development with lots of new condos and apartments. We're feeling some growing pains because sadly, the private for-profit development is outpacing the public good. We have more housing, but it's not made for families and children and all of the construction is negatively impacting our habitat with noise, dust, runoff, and the removal of trees.
On the more positive side, we have a solid neighborhood block-watch group of about 100 families and we're within walking distance of a bike path to the beach, Jack Block Park, multiple coffee shops, cafes, a community center, skatepark, and Youngstown Cultural Arts Center! Lately, our favorite neighborhood hangout has been the Skylark Cafe and Club. It's a bit of a hidden treasure due to the slightly anonymous location on Delridge at the end of a busy off-ramp, but it's a great place for live music, trivia, karaoke, and other community events. They also have beers, cocktails, and a solid menu for all three meals. They make a killer fried chicken salad and have house-made kimchee that even Grandma would approve!
You got married! Congratulations! Tell us about the wedding prep.
Yes! We got married earlier this month and it was better than I could have ever imagined! Choosing the location and venue was a no-brainer for us. We wanted to have our wedding ceremony and reception in of our most favorite places in the world, Alki Beach in West Seattle, at the historic Alki Bathhouse. We were excited to share this special time and beautiful place with friends and family and all we wanted was good food, music and lots of dancing! I wanted to feel comfortable and be my true self and I didn't want to stress about anything. Being so casual meant that some of the details came together within weeks of the event! For example, my dress! I knew that I wanted to wear white and that it had to be fun to dance in, but I had a hard time finding anything that worked for me. Good thing for friends like you, who helped me through the process! Based on recommendations from my Pinterest board, you all helped me choose six dresses online. Luckily, one of them worked! As soon as I put it on, it felt right. It's white lace on a white backless gown with slender straps that criss-cross on my back and top a V-neckline with a princess-seamed bodice. To take it up a notch and make it even more special and fun to dance in, my friend and I designed and created a soft and silky sash and bow! I love it so much, I might just wear it every year on our anniversary!
 What makes you love Seattle?
Seattle is a beautiful place with a variety of arts and cultural experiences to learn and grow.  We might travel and live in other places throughout our lives, but Seattle will always be in our hearts. I've planted deep roots and feel very grateful to have found my forever home.
 Any nice dance motivation quotes you'd like to share.
Love the life you live, Live the life you love!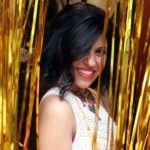 Maheen Mustafa is the writer of this article. She is the CEO/Founder, Editor-in-Chief and Senior Writer of Maheen The Globe (MTG) a Seattle-based, independent media outlet covering global stories and perspectives. Whatever rings global, we're on it! Maheen covers social impact, education, health, fashion, culture, business and music on MTG. Her Twitter handle: @MaheenM_
Film Producer, Film Producer, Film Producer, Film Producer, Film Producer, Film Producer, Film Producer, Film Producer