Laura Ware talk SMASH!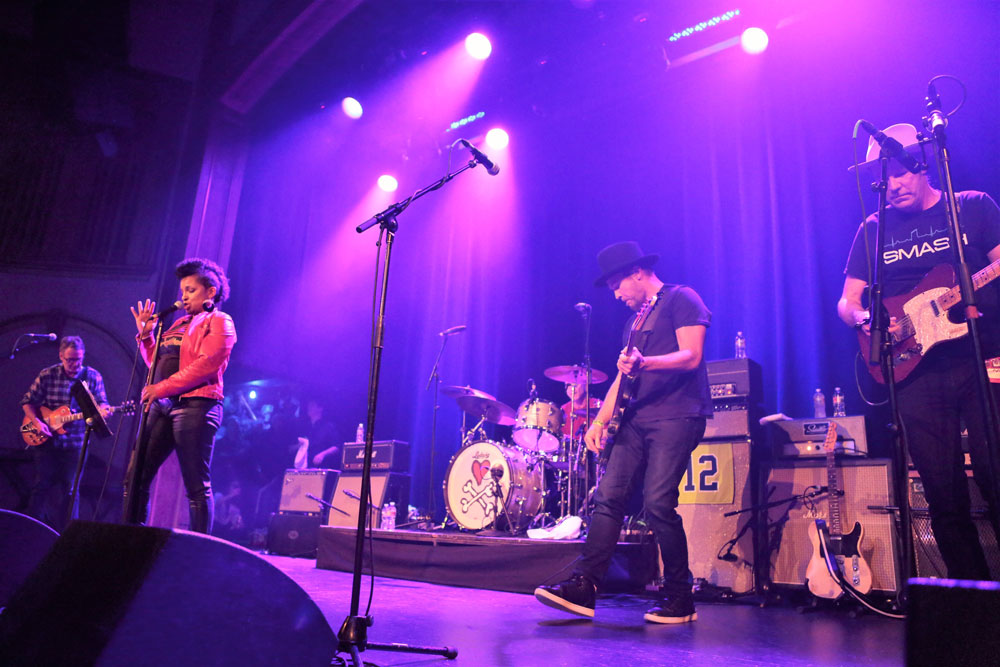 Living in Seattle makes you fall in love with its rich music history; the Seattle grunge band era, with the likes of Nirvana, Alice in Chains, Sound Garden, Pearl Jam. But with that, you also get to see the downside – it was the hardest thing to read the news about the suicide of Chris Cornell, Kurt Cobain. It made me wonder about the well-being of musicians. Are they taken care of? We hear about musicians suffering from depression, but what about those suffering from the lack of proper healthcare? That's a conversation that you don't hear much about. I spoke with Laura Ware, the President of Seattle-based Flying Crow Creative and board member of SMASH (Seattle Musicians Access to Sustainable Healthcare). She shares her insights on how it is going to make a huge impact on Seattle musicians' health care situation. SMASH is a nonprofit organization dedicated to keeping Seattle's music community healthy and thriving by providing health education, advocacy, and access to preventative healthcare.
Tell us a little about your background…
I am the President of Flying Crow Creative, a brand and marketing consultancy that serves professional services firms, nonprofits and trade associations. I have been in marketing and communications my entire career – twenty-five years.
You recently became a board member of SMASH. Can you tell us about this organization and your association with it?
SMASH, Seattle Musicians Access to Sustainable Healthcare, was founded to connect working musicians with preventative healthcare. Musicians have some unique health concerns, such as repetitive motion injuries, and we want to help mitigate health issues such as these. We also strive to educate musicians about healthcare and advocate on their behalf. It was by happenstance that I met Ian Moore, the President of the SMASH Board, and we just seemed very aligned philosophically. I had heard of SMASH and was interested in being part of the work; joining the board was a natural fit. My role on the board is to assist in organizing the strategic planning process. I am so excited to be part of SMASH. The organization is doing really important work with only one employee and a volunteer board. It's so tough to afford to live in Seattle, and we don't want musicians to have to sacrifice their health to pay their rent or buy groceries. SMASH has openings for new members, and of course we always welcome additional supporters.
Does SMASH also help preventive measures against rising suicide rates, mental health, drug overdose and depression among musicians?
Right now, SMASH focuses on preventative healthcare visits and lab work, the Custom Hearing Protection Program and dental care. But we recognize that mental health care and substance abuse treatment are of paramount importance, and we are in the process of building out those services.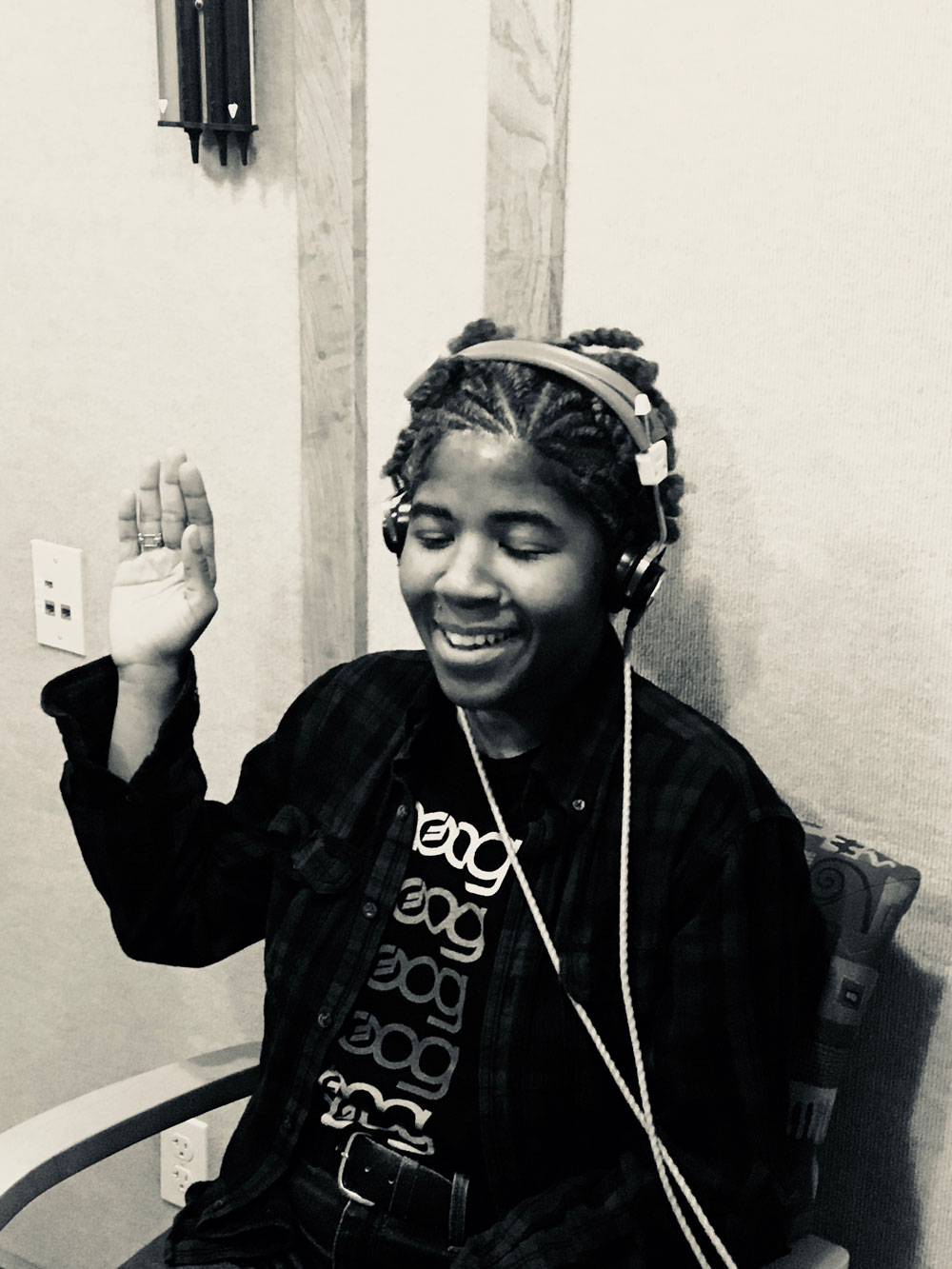 Do you follow the local artists in Seattle? I would love to hear your perspective on the grunge movement in Seattle and the awesome music that came out of here, some examples, Alice in Chains, Nirvana, Pearl Jam, Foo Fighters. Did you follow any of these bands?
I am definitely a music lover, and I enjoy many different genres. I was (and am) a huge fan of the grunge scene – my personal favorites are anything Chris Cornell – his voice was out of this world, Candlebox, AIC and Foo Fighters. It was an important time in music, very different from the mainstream 80s pop. But even before grunge, you had trailblazers like Jimmy Hendrix and Heart. It's been great to see Seattle musicians continue to create and to see what newer artists are producing. That's why SMASH is so important – it would be so unfortunate to lose out on Seattle's extraordinary talent because of the cost of living and/or healthcare.
What are your thoughts on the current music scene in Seattle, do you follow it? Has it changed for the better or worse from then and now.
Seattle has produced so many gifted musicians. And each just lays the groundwork for the next. What I love is being in a city where locally created music is appreciated and celebrated. I'm into adult alternative right now and "coffee house" – my background music when I'm working. I dig acts like Brandi Carlisle, Fleet Foxes. Tacocat is fun, and that might be the best band name ever. I'm hoping that through my role with SMASH, I'll get to experience a lot more Seattle music. I will never be one of those people who says, "They don't make music like they used to." Music changes, but great music is great music.
You were a UT Austin graduate. You bleed orange just like my hubs! Were you born and raised in Austin? The music scene there is so vibrant. Any favorite bands?
I was born in Corpus Christi, Texas, and stayed there through high school. I moved to Austin at 18 to go to UT (hook 'em) and stayed there for 20 years. Austin does have a great music scene; so many amazing musicians are from the area or call it home. I've been a huge fan of Ian Moore (SMASH President), Bob Schneider, Alejandro Escovedo, Bruce and Charlie Robison, Robert Earl Keen, for years and years.
What inspires you and motivates you to go to work every day?
I love my work, my colleagues and our clients. I am so fortunate to be able to own my own business and work with wonderful people. It's really fun to work in a creative field while solving business challenges.
Are you outdoorsy? Into hikes/exploring PNW. If yes, let us know your favorite spots (e.g. rattlesnake hike trail)
I love the outdoors, especially hiking. I used to do it much more, and I was a big runner, too. The Seattle area offers so many great places to enjoy nature. It's hard not to love it. I really enjoy hiking and camping on the Peninsula, as long as someone else pitches the tent! I don't get out there as much as I should. There is nothing like a sunny Seattle day.
How long have you lived in Seattle and which neighborhood, and what do you love about it.
I live in West Seattle – it is such a great community. It's like a city within a city. I know my neighbors, who are lovely, and I go to the same restaurants and bars. But I also get to have a house with a yard and trees.
Are you a foodie? If yes, what are your favorite food/drink spots in Seattle you'd like to recommend?
I wouldn't call myself a foodie, but I do love to eat. Purple is one of my standards–great wine and food. In West Seattle, Locol is my go-to. Close to home, and very friendly people.
What makes you love Seattle?
I feel like I have a community here, which is very important to me. My friends and family here are wonderful. And you can't beat the beauty of the area…every time I walk my dogs and see Mt. Rainier, I am awed.
Tell us a little about being a mom and how you try to do a work life balance.
I don't have biological kids, but I have two great step kids who are in college now. My biggest struggle with balance is running a business and trying to find a way to make sure I see my family and friends back in Texas. It's so easy to get caught up in the day-to-day stuff, and before I know it, six months have gone by.