Seattle, WA — Are you looking to buy or sell? Or just curious about the housing market? Maynard Wagner, Team Leader at Wagner Real Estate Group, and a real estate industry expert in Seattle since 2009, shares insightful industry knowledge. He fills us in on the real estate landscape in Seattle and where it's heading. Read more on the housing market trends here.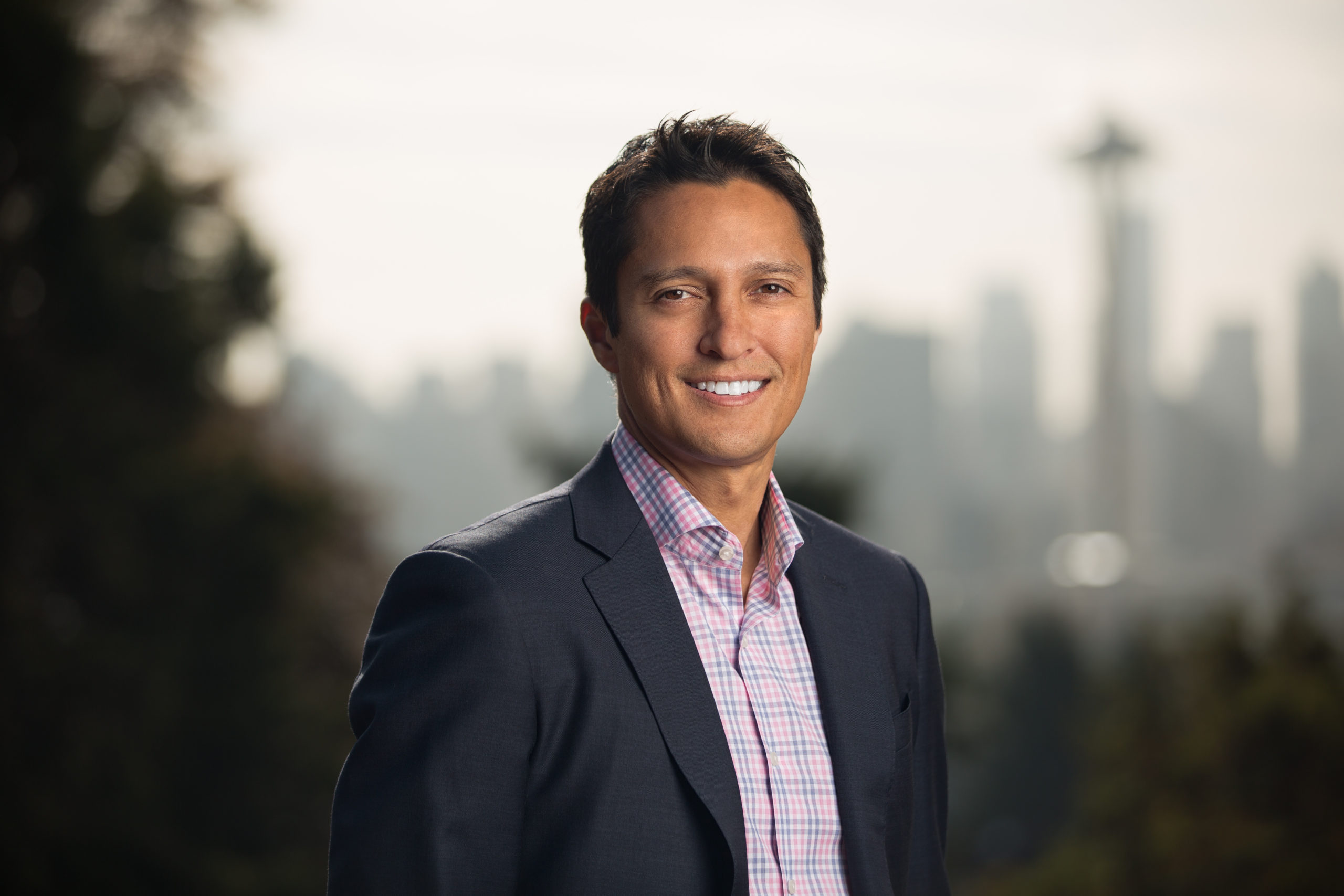 What is the current landscape of the housing market in Seattle? Is it a good time to sell or buy?
As of March 2023, the Seattle housing market landscape is improving. There is more demand for homes again. Buyers have gotten accustomed to higher interest rates. They are finding financing options that work for their situations. This makes it a good time for those who can afford to buy, are looking for a lifestyle change, and plan to hold onto property for the long term.
Generally, whether it's a good time to sell or buy depends on the buyer or seller's situation. Last year, for sellers, many homeowners were selling because the market was hot, and they were selling purely for financial gain. Now, people are selling mainly because they plan to move for lifestyle reasons (career, family, life enjoyment), or they are selling an investment property because they have other plans for the money or don't enjoy being a landlord.
For buyers, it is dependent on different factors. Right now, most people are buying or selling for lifestyle reasons, such as a growing family, or they may need more space, a shorter commute, or are just tired of renting and ready for home ownership. They also know that over the long term, real estate always appreciates, even if there are continued bumps in the market due to concerns over a recession or potential future layoffs. Buyers know real estate is a very safe investment and that their homes will increase in value, and they have more confidence in the long-term growth of the current Seattle marketplace.
The sellers who are getting the best results right now are the sellers who own single-family homes. Single-family homes, especially ones on large lots, will always sell at a premium because there is a limited amount of that type of inventory due to scarcity of land. As a result, we are starting to see bidding wars again, such as 10 plus offers on single-family properties in good condition, great locations, and well-priced. It's not unusual to see a bidding war for 10-20 percent over the list price, which we have seen over the last several weeks. It's a great opportunity for sellers with these types of properties. 
Based on your expert opinion – what are the market trends in 2023? Which way will the real estate market be moving? 
Based on what we are seeing today, we will see some price appreciation from this point on through the end of the year. Will it be 10, 15 percent like we have seen in previous years? No. I see an appreciation of about 2-5 percent. Even some bears in the market are predicting prices to stay flat or even depreciate. However, I don't see much inventory coming on to satisfy the strong demand in our marketplace. Basic supply and demand issues will drive up prices because the supply is not enough to meet the demand. However, it will be very dependent upon the type of property and where it is located. Currently, more apartments and condos in downtown Seattle and downtown Bellevue are available, so I don't necessarily see much appreciation in those properties. The downtown areas are still recovering from the pandemic and adjusting to the new work-from-home world. Regarding single-family homes, as I mentioned previously, those properties are in short supply and high demand and will appreciate at a higher rate than 5 percent. New construction homes, especially townhomes, have plenty of supply, so I don't see bidding wars for these types.
The wildcard is what happens with mortgage rates. A dip in the 30-year fixed rate to 6.2 percent resulted in a surge in demand, but recent concerns over ongoing inflation have pushed the rates back to seven percent. If inflation doesn't get under control and mortgage rates don't turn around and get closer to under six percent, my price projections would be adjusted downwards.
During the pandemic, there was a lot of inter-state and intercity migration. How did that affect the Seattle housing market? 
It took a little bit to see how the market would react after the pandemic hit. Before the pandemic, inventory was pretty low in Seattle, coupled with strong demand. Interest rates were below four percent, and consumer confidence was high. As the world started to adjust to the new landscape brought on by COVID, it took a little while for people who could work remotely to make that shift. With this newfound freedom that no longer tied many employees to the physical office, many urbanites gradually moved out of the city to more suburban and rural communities where homebuyers could get more for their money. Soon, as the demand for properties in suburban and rural areas increased, so did the prices due to the increased competition. Homebuyers migrating from the city who were spending more time at home working remotely needed more space, as did families with children. These families and workers needed larger homes with more bedrooms, bathrooms, and outdoor spaces to enjoy and take full advantage of all the extra time they were now spending at home. This spike in demand for larger homes decreased the demand for smaller homes and properties.
As many homebuyers migrated out of downtown Seattle, some to other states and others stayed local but moved 20-30 miles outside of the city. Now that we are almost three years after the pandemic hit, we've seen some buyers' remorse from some homebuyers who regret moving too far away from downtown as the lifestyle change was too significant, and they missed urban amenities. The return to work in the office by some employers, even if only a few days a week, has also shifted the thinking. It may take some time for downtown to return to its pre-pandemic vibrancy, but we are seeing more home buyers prioritize commute time and many wanting to get closer to the city again. 
What drove you to get into real estate? When did you start your company, how has it evolved and where is it now? 
After coming to the realization while pursuing my Master's degree that real estate was the next natural progression in my career, I got right to it and started my company in 2009. It was a tough time. Many agents and brokers were leaving the industry due to the recession; however, the climate gave me the fuel to learn a lot and excel. I had to learn on my own and fail forward. Every year my business grew. The first year I started at about eight sales, then up to fourteen, and then thirty. I was working hard with long hours and didn't have solid systems or processes in place. I decided to hire a business coach, one who is specific to the real estate industry. That was a major turning point. I essentially hired someone to be my boss. This helped me identify weaknesses in my systems and processes, and the coach helped me with mindset, daily routines, discipline, and structure. I went from an individual agent to an agent with an assistant, then four agents with an assistant, and my business has continued to grow with more team members and more happy clients year after year.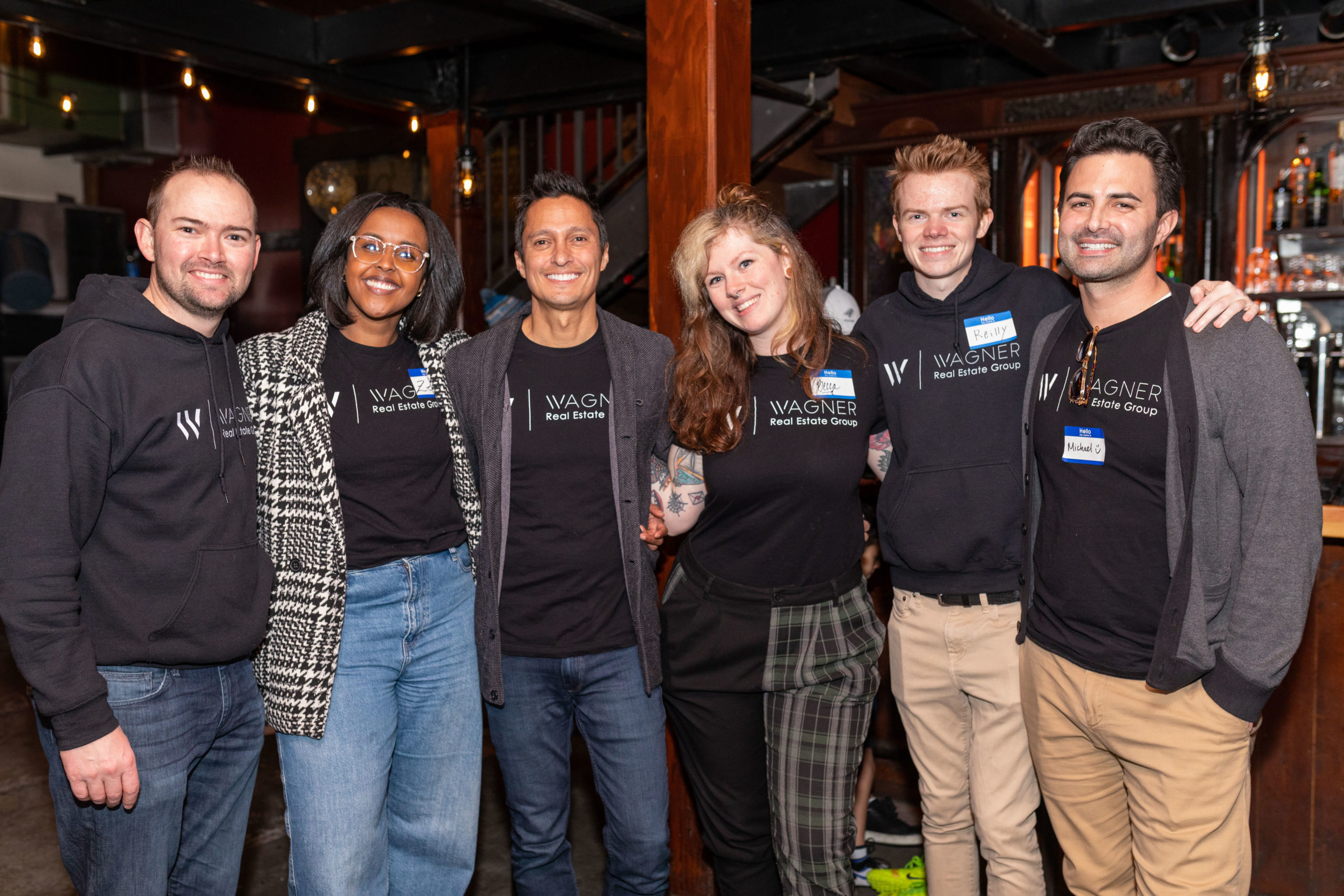 Our team philosophy is all about customer service and to wow the client! That starts with the right team members who bring super positive energy into the group, who get up in the morning each day, look forward to the day, and have a growth mindset. When we work with our customers, we dig deep to understand why they are buying a home and selling a home. We don't look at the process as just a transaction. Instead, we look at the "whys" and how buying and selling a home will impact our clients' lifestyle and their financial goals. This perspective allows us to view the process from their shoes. Then we put on the advisor hat, use our knowledge and experience, and put together a very thoughtful and strategic plan to achieve their goals to help our clients make an informed decision to help them improve their lives!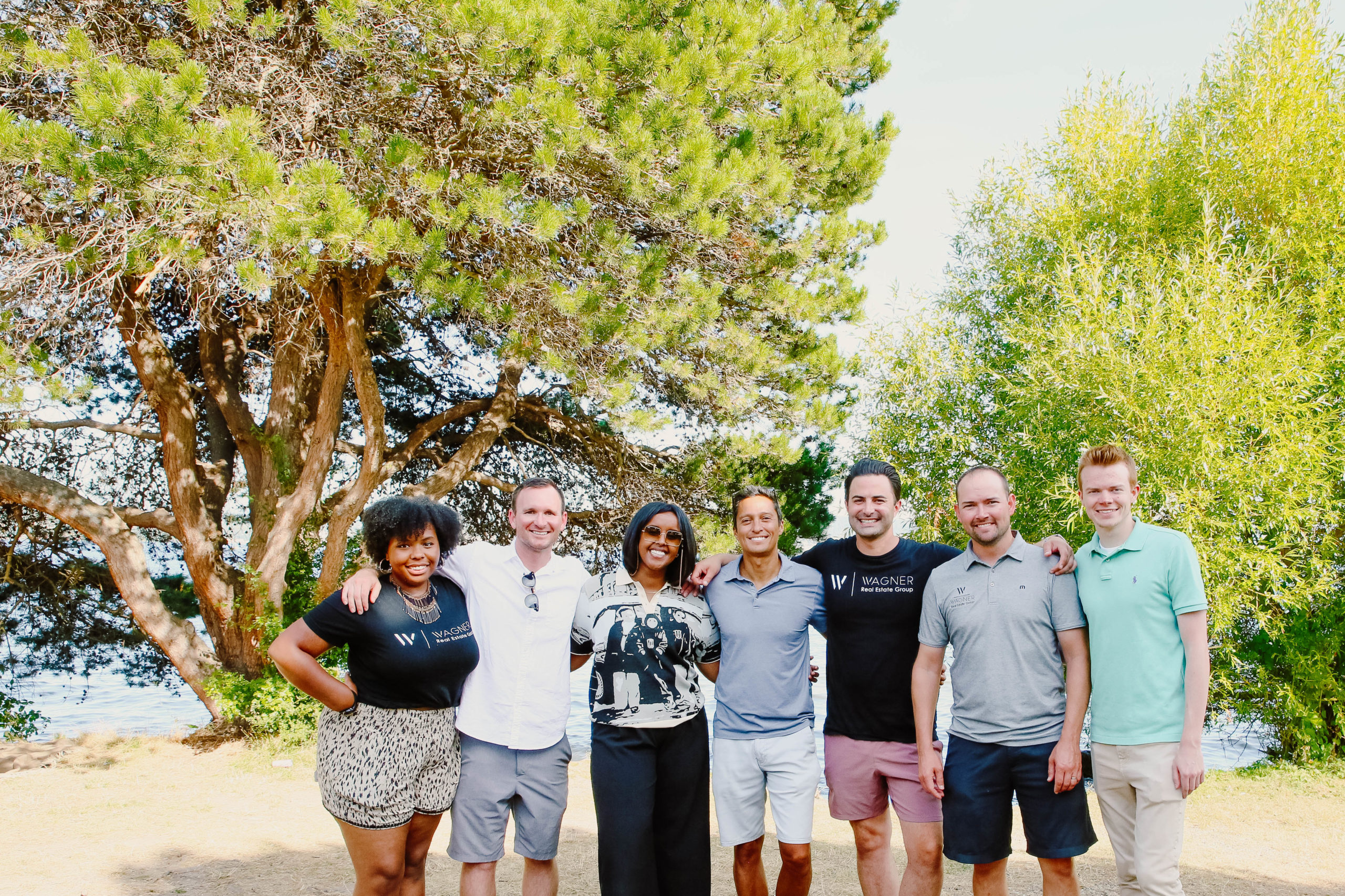 Walk us through your journey into real estate.
I worked for 15 years in accounting and finance, primarily with large banks and financial services companies. When the recession hit in 2008, I was a senior manager at Washington Mutual when JPMorgan Chase acquired WAMU. I decided to take that opportunity to channel my entrepreneurial spirit into getting my Masters in Business. While I was pursuing my Masters, I was also helping friends and classmates navigate the unprecedented short sale and foreclosure environment, and I was also investing in real estate. Then I realized while going through school that real estate, my next entrepreneurial opportunity, was right on my lap! 
Tell us about your roots, and your family.
I was born in the Philippines, where my Dad (a German/American from Michigan) met my Filipina Mom while serving in the Navy. As a child, I was fortunate to move around to many cool places, which shaped my personality and openness to adventure and different cultures, living anywhere from a remote island in Alaska to Okinawa, Japan, to Guam in the South Pacific.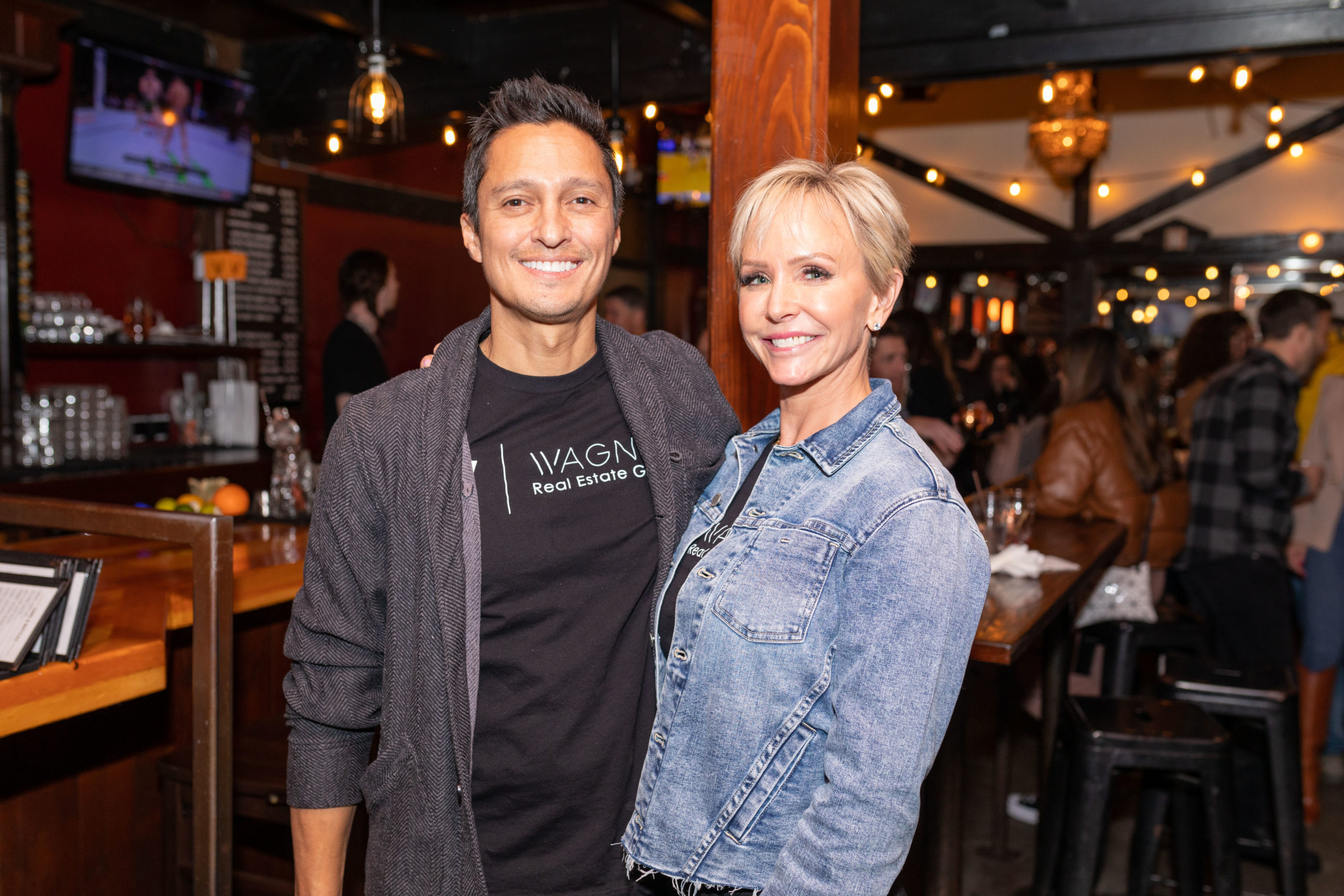 Today, my mom is in Federal Way, my older brother lives in Las Vegas, and I'm in Capitol Hill, Seattle, with my wife, Lisa. Our two kids (no longer kids) are Isabella, 23, and James, 28. Lisa's immediate family is nearby in Mountlake Terrace and North Bend, WA, and also in Las Vegas, NV.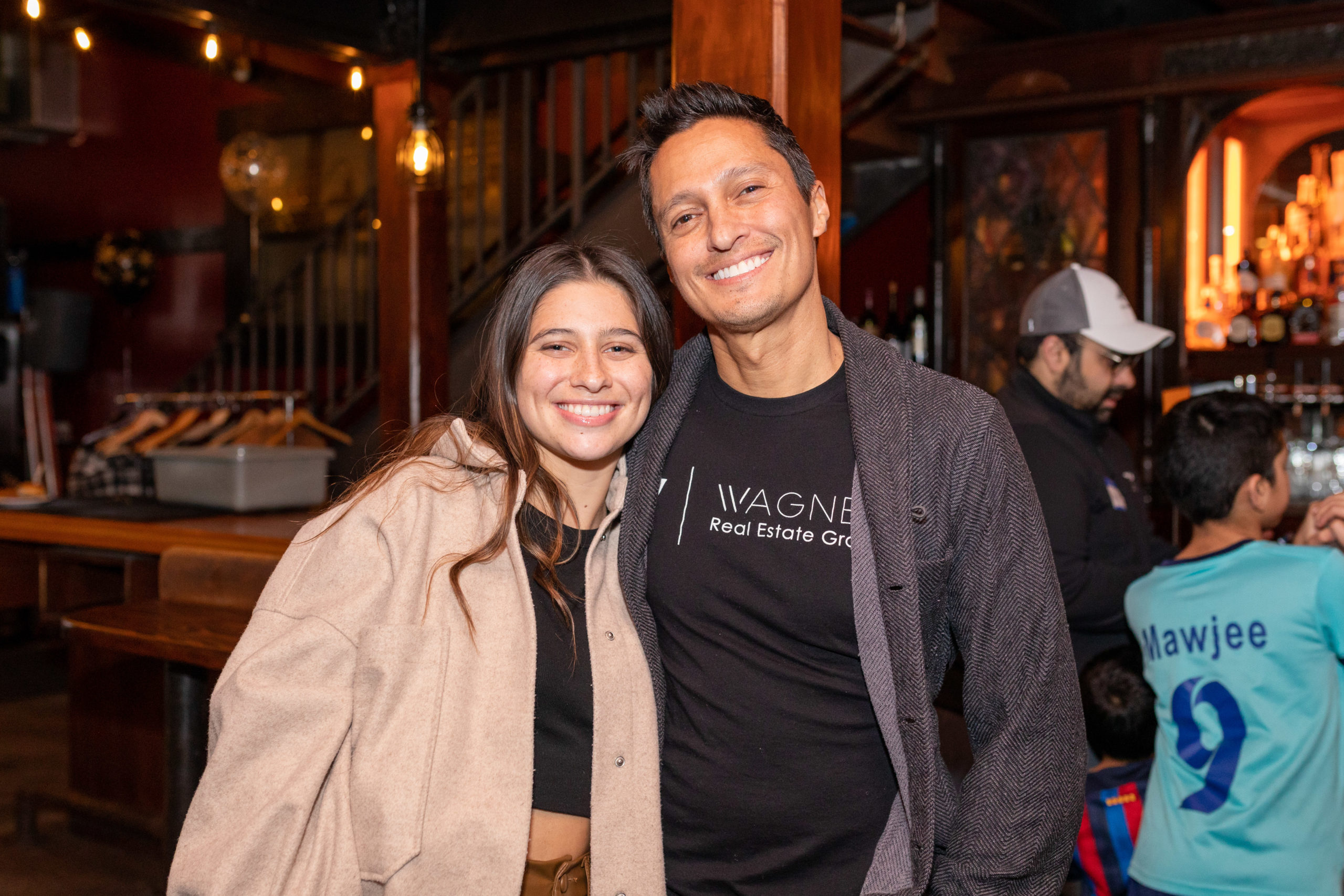 Lisa and I are fortunate to see all of our family regularly, either locally or through our travels. When not working, we are often gathering with friends and family over delicious food and drinks, traveling and exploring the world as much as we can, enjoying scuba diving (an activity we've recently picked up and love), and just being grateful for all that life has to offer.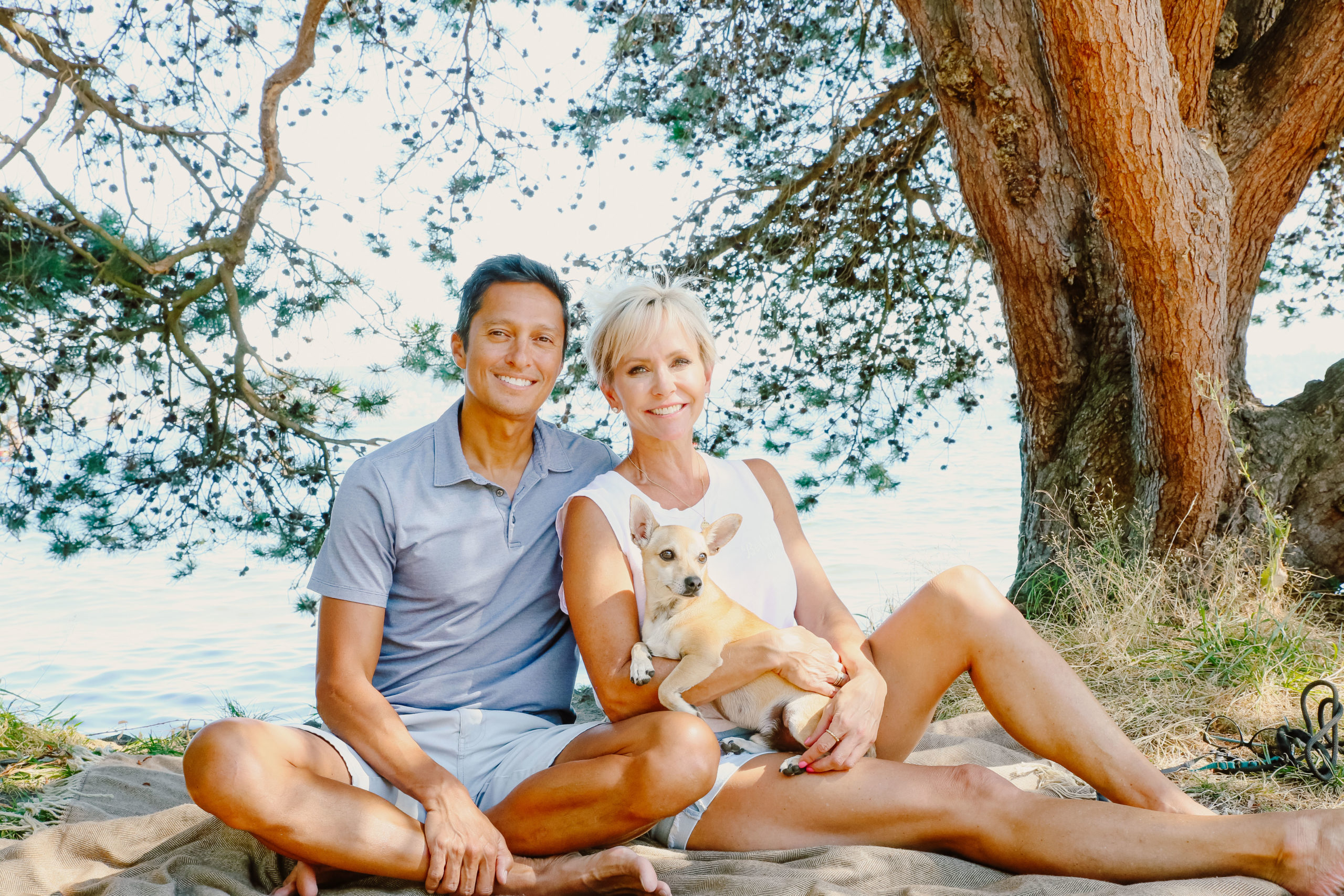 I know you're a foodie – what are your top 3 restaurants in Seattle?
Asadero Prime – a Mexican steakhouse in Ballard. Better tasting steaks and better prices than you'll get at a traditional steakhouse. Try the Zabuton, our personal favorite, that comes out on a sizzling hot stone. And don't forget your margarita!

Joule – Northwest Korean fare where the chefs and the restaurant have received numerous James Beard nominations. Small to large plates, great for sharing, many with a Korean twist. Spicy rice cakes with Chorizo and the Wagyu Bavette are a couple of our favorites.

Sushi – I can't pick a single sushi restaurant because there are so many great options and it depends on the vibe and occasion. Here are 3 favs: Aoki Sushi Bar & Grill – a great neighborhood spot in Capitol Hill, Umi Sake House – fun atmosphere, solid sushi, great for groups; and Sushi Kashiba – if you want to experience some of the highest end sushi that competes with Japan.
Maynard goes above and beyond for his clients, and I can vouch for that based on my recent experience working with him. He is a trusted advisor and a thoughtful agent who does his due diligence in truly understanding the needs of his clients. To learn more about his company, click Wagner Real Estate Group.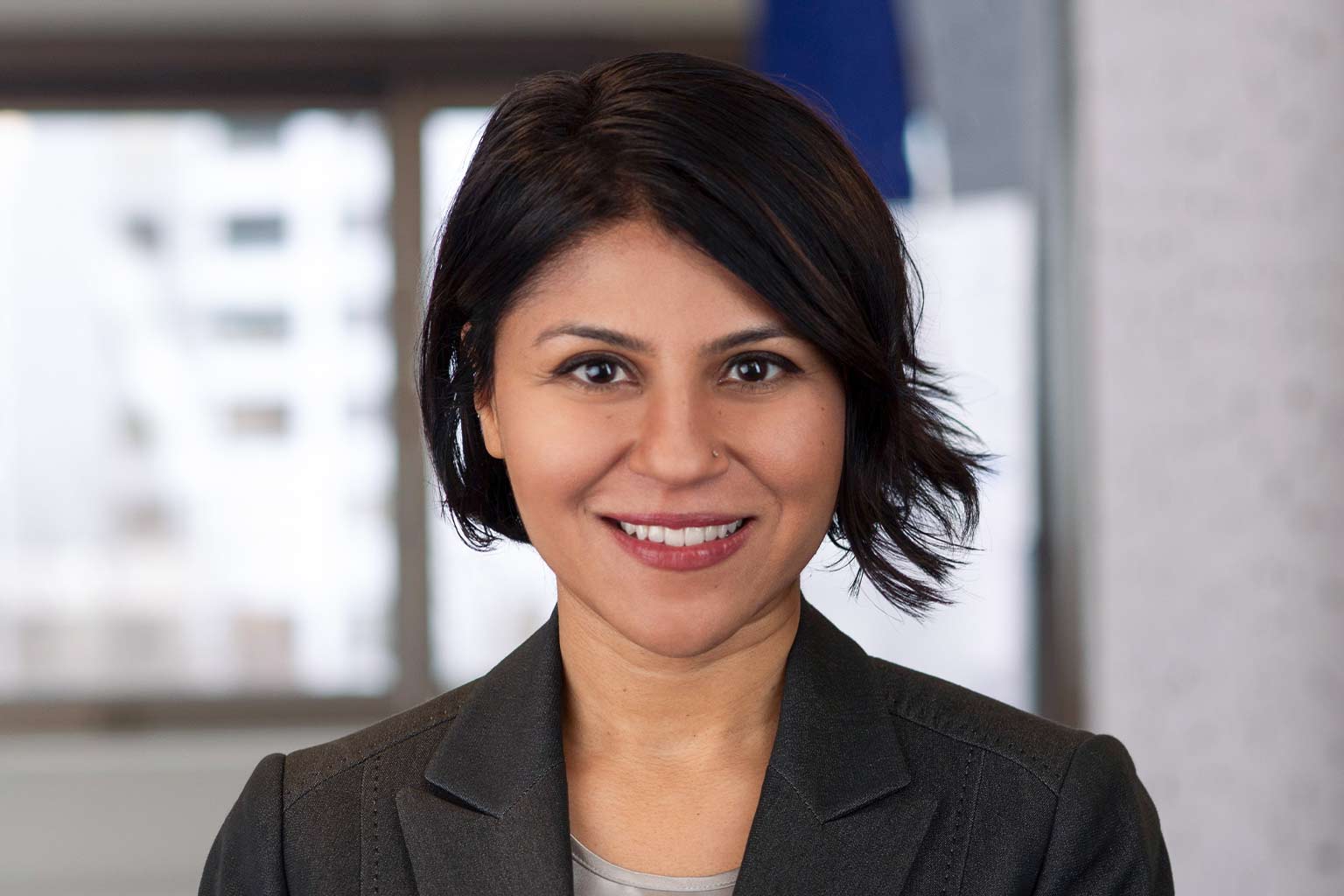 Maheen Mustafa is the founder of Maheen The Globe (MTG) a Seattle-based media outlet and independent production house covering global stories and perspectives. She covers beats social impact, wellness, business, culture, climate and race. Her email is [email protected], and Twitter handle @MaheenM_.