Zulfiqar Jabbar Khan and Sherry Khattak talk Nescafe Basement
For those who may not know, Nescafé Basement is a revolutionary Pakistani music television series produced by Zulfiqar Jabbar Khan. It features live studio-recorded music performances by underground artists mentored by him. Over the past four years, they have nurtured and developed raw talent from all across Pakistan. Maheen the Globe got a chance to speak with Zulfiqar Jabbar Khan the creator of the show, and Sherry Khattak, the guitarist and associate producer. They both share their musical journey on the show and their evolution as artists.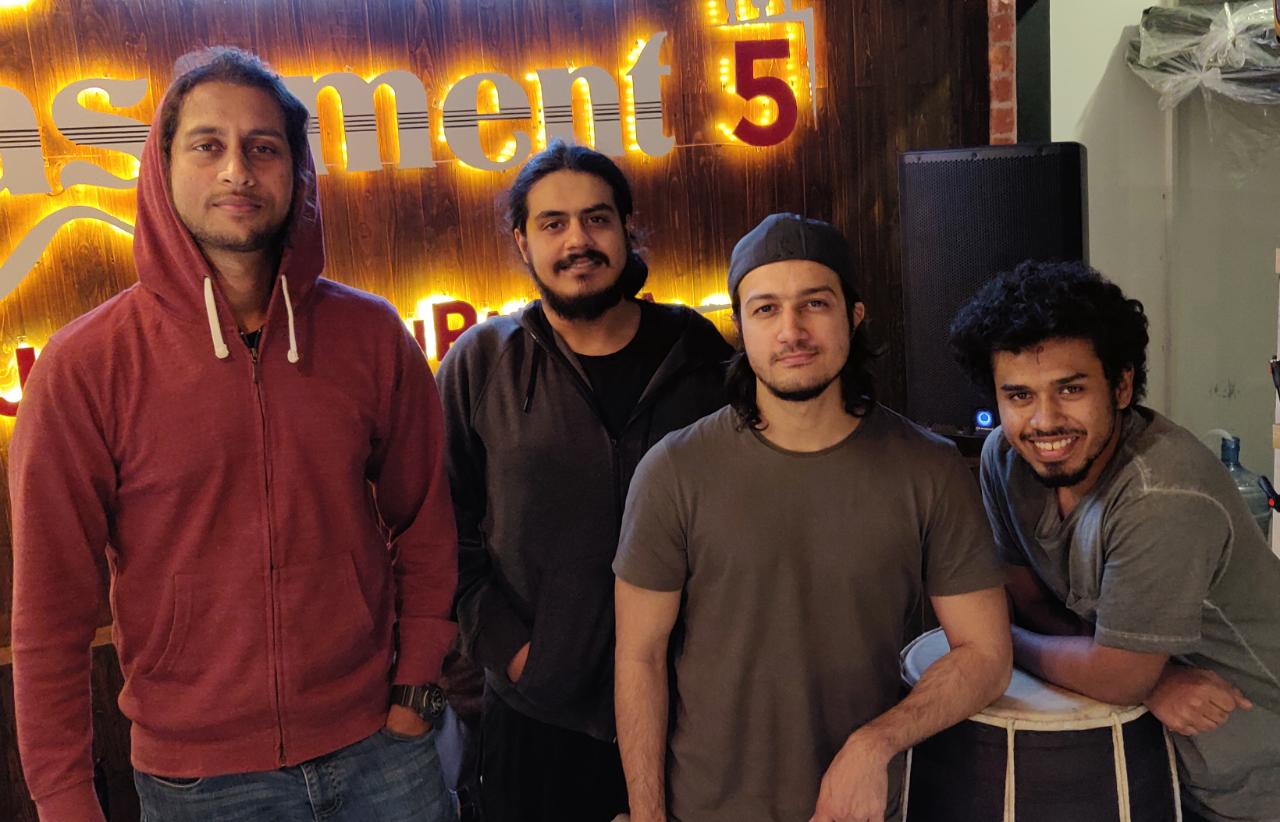 Describe your musical journey in Nescafe basement. How has it evolved you as a musician? 
Zulfiqar Jabbar Khan: Music is my mission and Nescafé Basement has been one of the journeys in that mission. It has evolved me as a thinker and it has brought me closer to my ultimate vision of music progressing in and across Pakistan as an art form and as an important part of our culture. Hence contributing towards the country's prosperity.
Everything that I've done in my journey of music has been important to me. Whether it was the rebel in me making a song, or a broken promise becoming a melody, or an idea that I cracked for a brand, or the borders I crossed to create more music, or the musicians I discovered and mentored, all of it is equally close to my heart.
Sherry Khattak: Music for me is spirit and soul, you just need a medium or instrument to express and share it to the world, Nescafe Basement has been the turning point of my life, it shaped, trained and polished me, most importantly it has boosted me to make a living out of what I love, as a musician and producer it put me on the radar, and from there it has been an endless journey of collaborations and projects, have worked with numerous artists and brands. My favorite one recently would be the "Coke Anthem" which featured around thirty artists most of them representing our own, Pakistani, regional instruments that are dying and getting instinct. It was very empowering to be part of this project, and to see all these instruments being brought to life again in one place, one platform. There are quite a few upcoming projects I'm working on. I'm most excited about the Pepsi Battle of the Bands which I am featuring in and have done collaborations with three artists Fawad Khan, Meesha Shafi and Goher Mumtaz. So yeah, it has been a roller coaster ride since then and every day I kick myself out of the bed for something new.
I'm a Seattle-based journalist, so I have to talk about the grunge movement in Seattle and the awesome music that came out of here. Some examples, Alice in Chains, Nirvana, Pearl Jam, Foo Fighters. Growing up, was the Seattle grunge music one of your influences/inspo? 
Sherry Khattak: Seattle has been the hub of many great bands like Nirvana, Foo fighters, Alice in Chains, Pearl Jam and the list just goes on. I love all of them and these bands have been a major source of my inspiration when it comes to writing rock songs, the simple powerful arrangements and strong hit points of these bands injected rock and roll in the masses.
What are your thoughts on the current music scene in Seattle music scene, has it changed for the better or worse from then and now. Would be curious to hear your perspective.
Sherry Khattak: I think the music all around has changed significantly not only in Seattle. The band culture is slowly becoming a bit hard to achieve. We don't see any of the garage band culture now. But relatively Seattle is probably a better place to start of with music and indie bands rather than other cities as it has a history of giving us great bands and music.
Maheen Mustafa is the Editor-in-chief/Founder of Maheen The Globe

a Seattle–based, independent, woman-owned news media outlet and online magazine covering the following beats: Food, travel, coffee, health, education, business, art, sport, film, fashion, music, dance. It will also contain special features/editorials/interviews of celebrities, top influencers, women-led small businesses with a special focus on immigrants and moms. Regions covered: Local neighborhoods (Fremont, Ballard, Seattle downtown, West Seattle, So-Do), State-wide (Washington), Nationwide (USA), Pakistan and global. #globalperspective
Follow Maheen on: