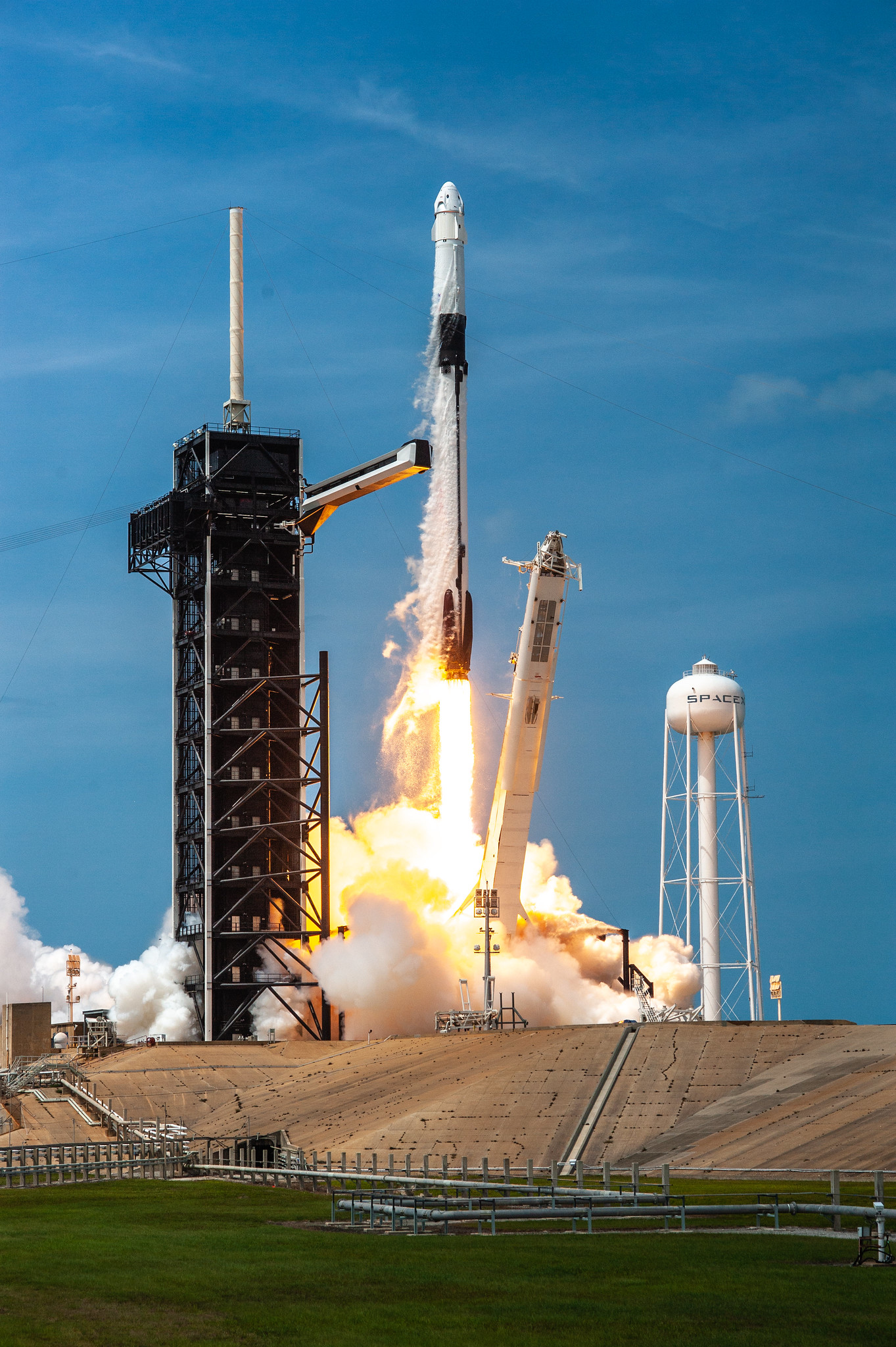 On Saturday, May 30 the historic event, 'Launch America', took place. I was up at 9:30 a.m. anxiously awaiting the SpaceX Falcon 9 rocket's maiden voyage to the International Space Station (ISS). The purpose of the mission was to evaluate the capabilities of SpaceX spacecraft for future use at NASA. This was the first space launch I've seen in my lifetime. I can only imagine how Americans felt when we set foot on the moon!
After three months in the stratosphere, astronauts Bob Behnken and Doug Hurley are slated to return to Earth on August 2.The Crew Dragon spacecraft — nicknamed 'Endeavor' by Behnken and Hurley — will undock from the ISS at 8 p.m. ET on August 1 and splash down into the Atlantic Ocean off the coast of Florida at 3 p.m. ET on August 2. Since this test flight was successful, SpaceX and NASA plan to launch four astronauts into space this coming September. It's exciting to see private and public sectors of space travel coming together!
I remember when I was in fifth grade and my class went on an overnight trip to the Museum of Flight in Tukwila, WA. It was called 'Mission to Mars' and for a full 24 hours, 40 of us got to be astronauts. Students chose what roles they wanted to play, and I got to be a medic. It was really interesting to experience being an astronaut for a day, but I can't help but wonder what it would be like to be in space for long periods of time. Do they go crazy being confined to one small space for months on end? How do they cope with not being able to go anywhere? How do they use the bathroom? These things didn't cross my mind until recently. I was surprised to find that an astronaut's day is space isn't much different from our own days here on Earth.
Morning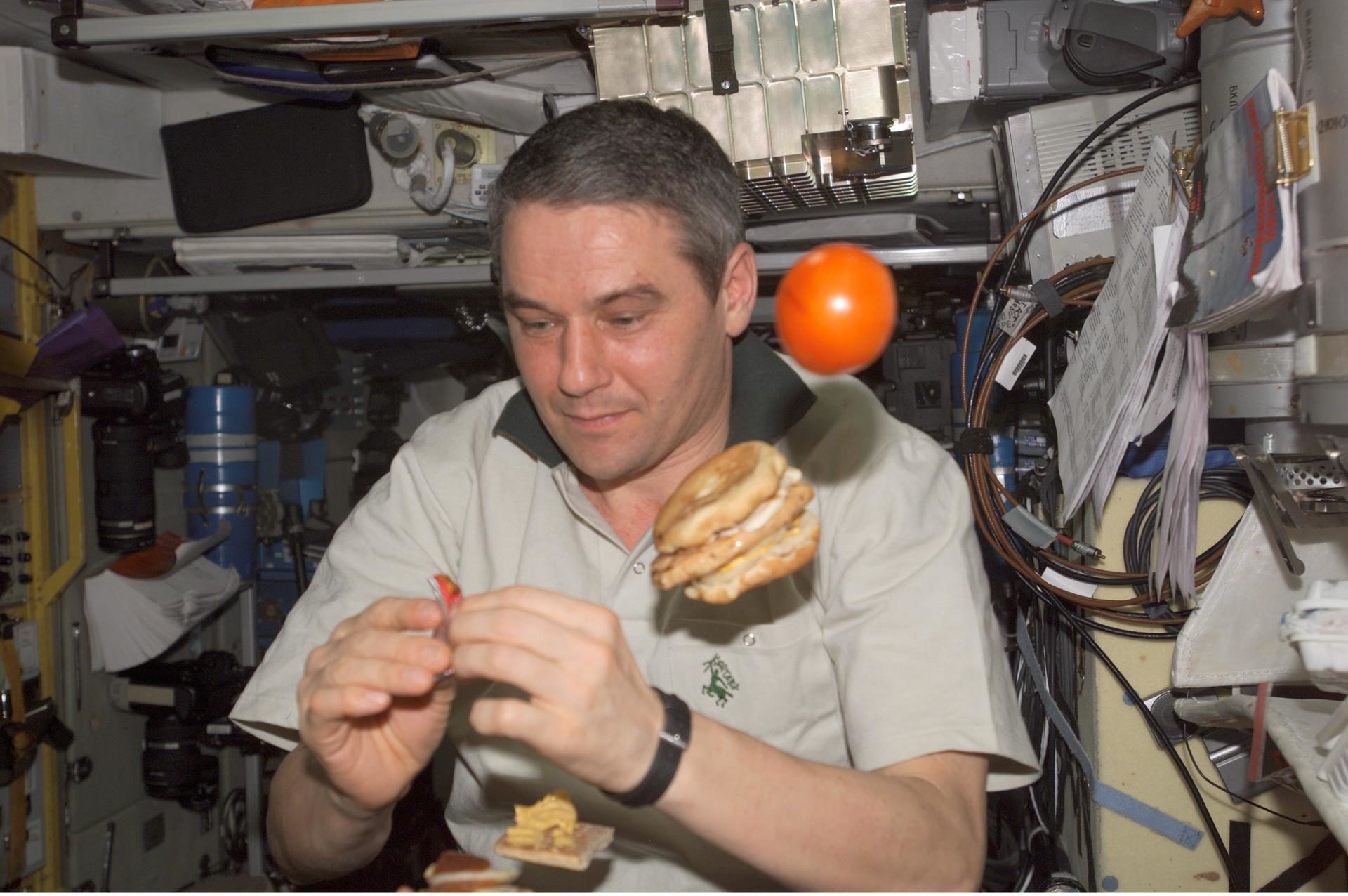 Like any good morning routine, astronauts prefer to keep it simple. After waking up at 5:00 a.m. Greenwich Mean Time (GMT), they head to the shower. They have their own personal hygiene kit with their essentials. Since astronauts need to ration and recycle their water, they can't afford to take a full shower. Instead they opt for a 'rinseless' shampoo and body wash, which is something originally formulated for hospital patients unable to take a shower. There's no need to figure out what to wear for the day because astronauts only have one uniform that they bring with them.
After a quick morning clean-up, it's time to eat breakfast. Since there is no refrigeration aboard spacecrafts and the International Space Station, astronauts mostly rely on dehydrated foods. However, some foods like fruit can be eaten as is. Weirdly enough, astronauts can choose to eat things like chicken and beef and season it with liquid salt and pepper.
Afternoon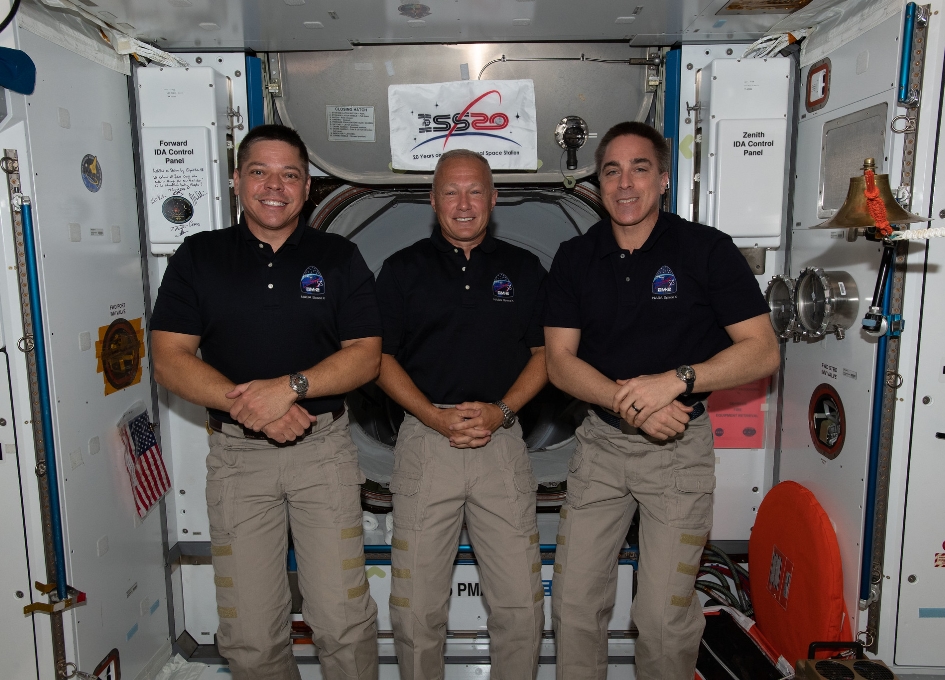 At 6:00 a.m. GMT, it's time to get to work. The primary purpose of space travel is to perform research that can only take place in a micro-gravity environment. The station crew spends their day working on experiments in space and on Earth. They also conduct and take part in medical experiments to monitor their bodies while living in micro-gravity for long periods of time. Working on the maintenance of the ISS and spacecraft is important. The crew is always checking support systems, cleaning filters, and updating computer equipment, as one would do if they are taking care of their house.
Similarly, the Mission Control Center (MCC) monitors the space station and sends messages each day through voice or email with new instructions or plans to assist the crew members in their daily routines. Their workday ends at 9:00 p.m. GMT, an entire 15 hours after it started.
Night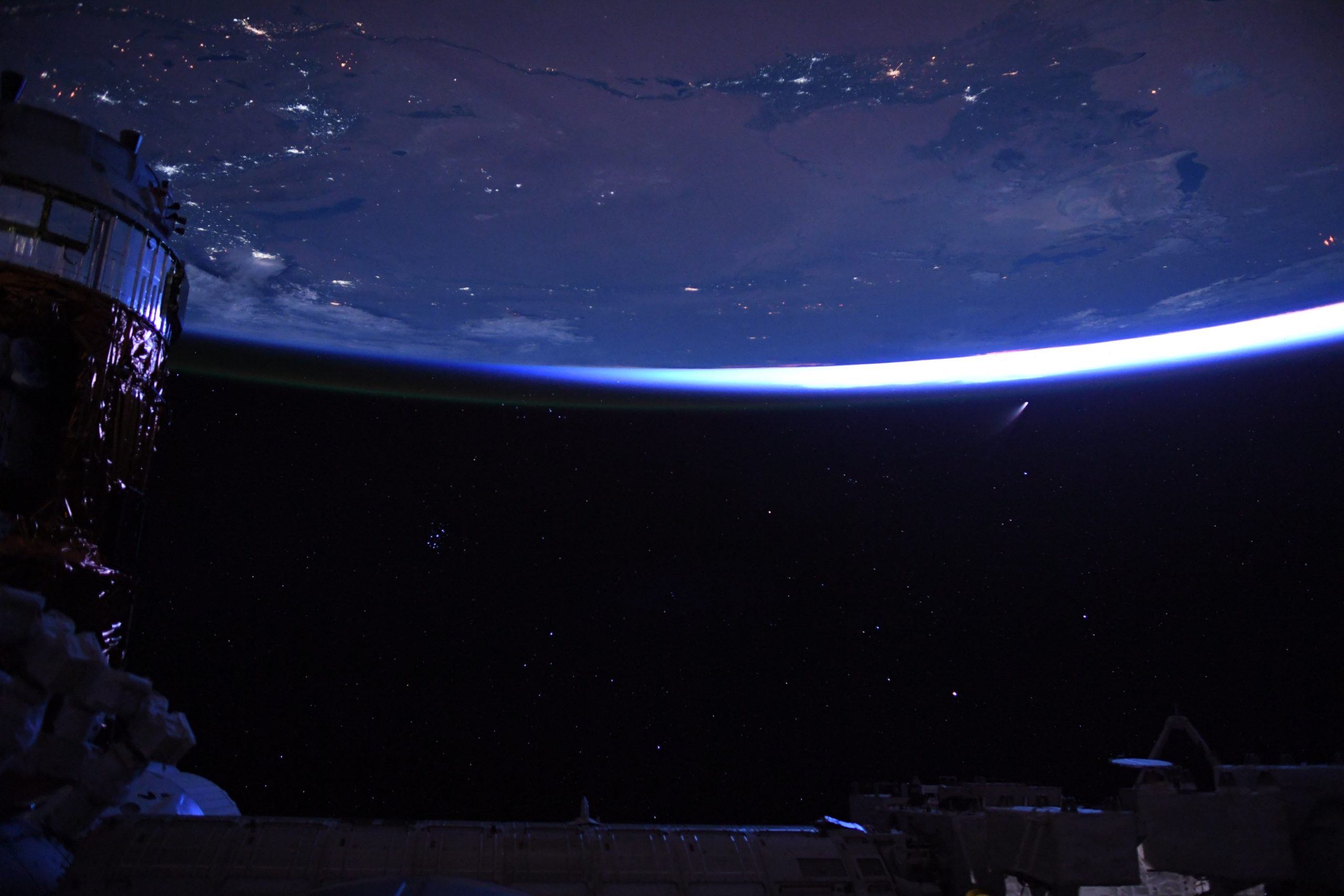 Like most people who work full-time, astronauts get weekends off. Whenever they get free time, crew members can watch movies, listen to music, read, play games and talk to their families. The crew also likes to look out the windows of the ISS or spacecraft to see what's happening on Earth!
Exercise is important, so it's imperative that they fit it into their day. Since astronauts are getting used to the zero gravity conditions in space, they must take care of their bodies so they can do their work. Weights, treadmills, and stationary bikes are their preferred means of exercise.
After a long day of work, it's time to head to bed. Astronauts are allotted eight hours of sleep per night, but like many people they choose to stay up late and look out the window some more. They sleep in sleeping bags like you would while camping, but they need to be attached to something like the floor or even a wall so they don't float everywhere during the night. Thus marks the end of the day, and the astronauts are ready to repeat the cycle tomorrow.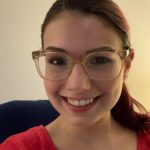 Tessa Hoyos is the writer of this article. She covers beats business, wellness and fashion at Maheen The Globe LLC, a Seattle–based, independent global media outlet.