NASA and Space X make historic launch
Kennedy Space Center, Florida – May 30, 2020: It's been so fun following the space stories this week! An absolute treat for space geeks. It reminds me of the iconic 2014 space movie Interstellar starring Matthew McConaughey, Matt Damon, Timothée Chalamet, and Jessica Chastain.
Two NASA astronauts (also dads!) Bob Behnken and Doug Hurley donned slick space suits designed by Elon Musk, blasted into the orbit on a rocket built by Space X, igniting a new era in space flights. It was the first launch of NASA astronauts from the United States soil since the retirement of the space shuttles in 2011. Exciting times!
The Space Suits
Space X – the rocket company started by billionaire, Elon Musk – worked in collaboration with NASA to develop the black-and-white, form-fitting one-piece suits, as well as the spaceship overall, called Crew Dragon. The suits were designed to plug into the capsule's seats. How cool is that?
"I personally spent a lot of time — it took us three, almost four years to design these suits that both look good and work well," Musk said during NASA TV's live coverage of the launch attempt on Wednesday.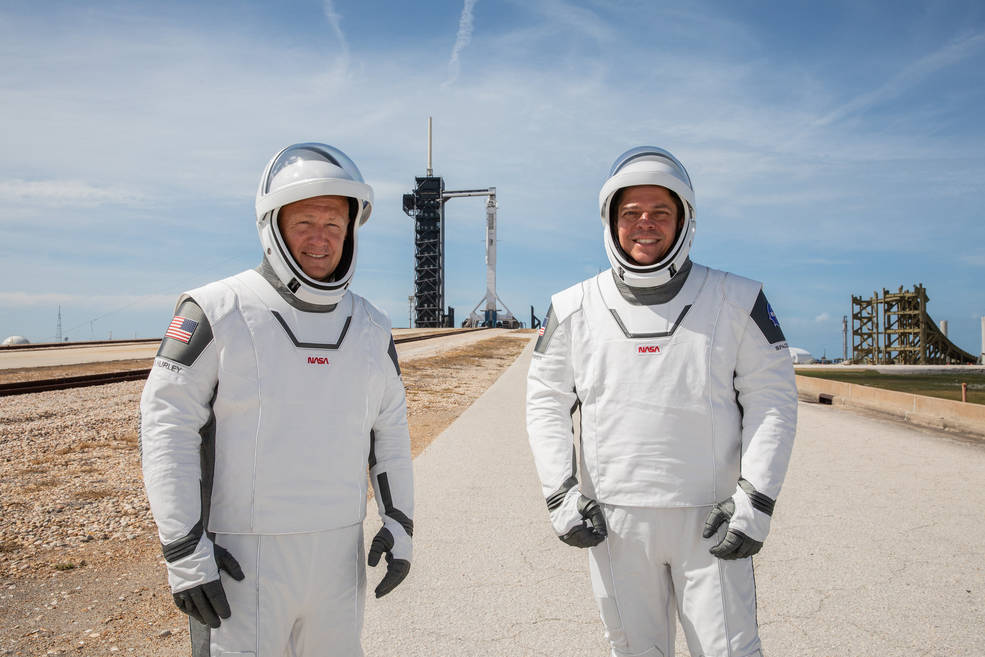 Space X
It's a big day for SpaceX. It would be the rocket company's first crewed launch – it's a first one by a private company, that is. SpaceX was in charge, although in consultation with NASA officials.
Many firsts for Space X! It will mark the first time NASA astronauts have launched in an American spacecraft since 2011. It will also be the first time people have ever flown a commercially developed spaceship.
"This is not something that I ever thought would actually happen," Musk said. "So when starting SpaceX in 2002, I really did not think this day would occur. I expected a 90 percent chance we would fail to even get to a low-Earth orbit with a small rocket," he added.
Over the years, SpaceX has successfully captured about 70 percent of the market for the launching of commercial satellites. Now it is tapping into the business of sending people to space.
What is NASA's Demo-2 mission?
Today (May 30,) NASA astronauts Robert Behnken and Douglas Hurley are all set to fly on SpaceX's Crew Dragon spacecraft, lifting off on a Falcon 9 rocket at 1:22 p.m. PDT (Pacific Daylight Time) from Launch Complex 39A in Florida, for an extended stay at the space station for the Demo-2 mission. The specific duration of the mission is not known yet.
This is SpaceX's final flight test, which will validate all aspects of its crew transportation system, including its spacecraft (Crew Dragon), launch vehicle (Falcon 9), launch pad (LC-39A), and operations capabilities. This also will be the first time NASA astronauts will test the spacecraft systems in orbit. Here's the animated demo video provided by NASA to illustrate the mission.
Nine U.S. astronauts and crew are working side-by-side with Boeing and SpaceX to understand the new spacecraft and launch systems, the spacesuits, and refining how they're going to operate in space.
Crew Dragon
Crew Dragon built by Space X has a stark, futuristic vibe compared to the space crafts seen in the past. It doesn't only look cool but also employs a number of modern technologies including touch screen. This feature is unlike the control modules of most other spacecrafts, which mostly use manual controls.
About the Astronauts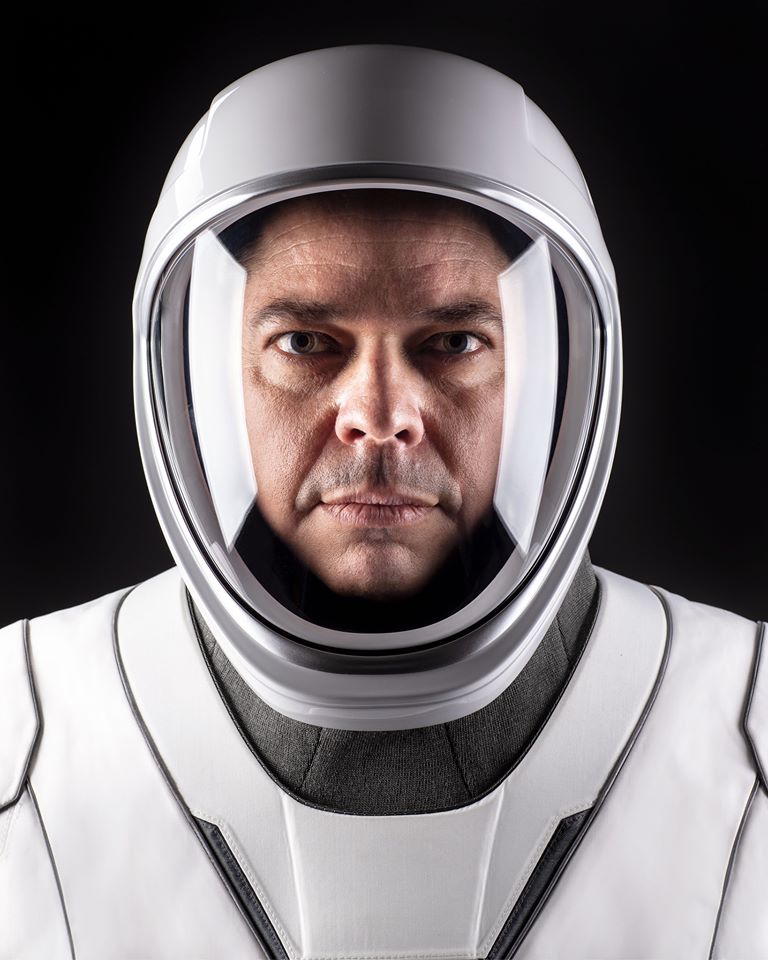 Bob Behnken
Behnken will be the joint operations commander for the mission, responsible for activities such as rendezvous, docking and undocking, as well as Demo-2 activities while the spacecraft is docked to the space station. He was selected as a NASA astronaut in 2000 and has completed two space shuttle flights. Behnken flew STS-123 in March 2008 and STS-130 in February 2010, and he performed three spacewalks during each mission. Born in St. Anne, Missouri, he has bachelor's degrees in physics and mechanical engineering from Washington University and earned a master's and doctorate in mechanical engineering from California Institute of Technology. Before joining NASA, Behnken was a flight test engineer with the U.S. Air Force. (Source: NASA)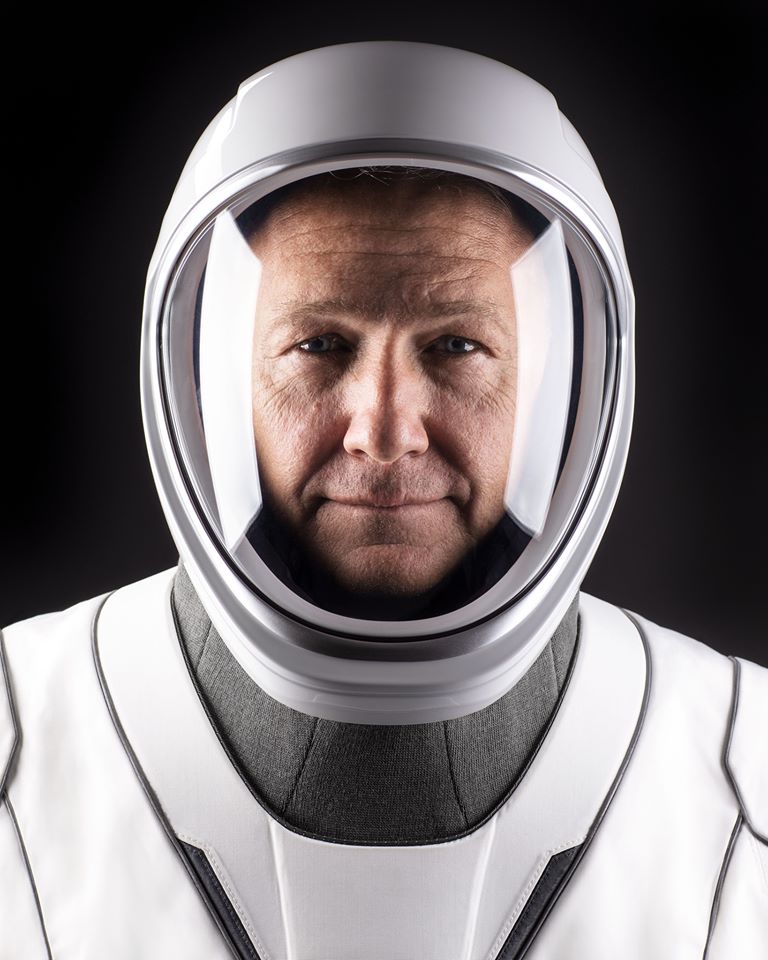 Doug Hurley
Hurley will be the spacecraft commander for Demo-2, responsible for activities such as launch, landing and recovery. He was selected as an astronaut in 2000 and has completed two spaceflights. Hurley served as pilot and lead robotics operator for both STS‐127 in July 2009 and STS‐135, the final space shuttle mission, in July 2011. The New York native was born in Endicott but considers Apalachin his hometown. He holds a Bachelor of Science degree in Civil Engineering from Tulane University in Louisiana and graduated from the U.S. Naval Test Pilot School in Maryland. Before joining NASA, he was a fighter pilot and test pilot in the U.S. Marine Corps. (Source: NASA)
Maheen The Globe Launch
This reminded me of my company, Maheen The Globe's launch last year on July 27, 2019. I had a vision, a dream to have an independent media outlet that covers issues close to my heart – climate and space. Since I was a child, I have been fascinated with space. The knowing of the unknown and the infinite capacity it holds; makes one ponder and be curious. All of last year, I had been tapping into various contacts at NASA – folks in STEM-Ed, space and public affairs, so that when I'm ready, I can reach out to them for a possible story. And this story IS IT! We officially launch our space pages with this incredible #LaunchAmerica news.
It makes me feel proud as an American today. I got my US citizenship last year. It was a long, winded journey, involving endless sacrifices by my parents – physical, financial and emotional. But here I am, gleaming with pride with Launch America crew, I feel like I'm part of their mission.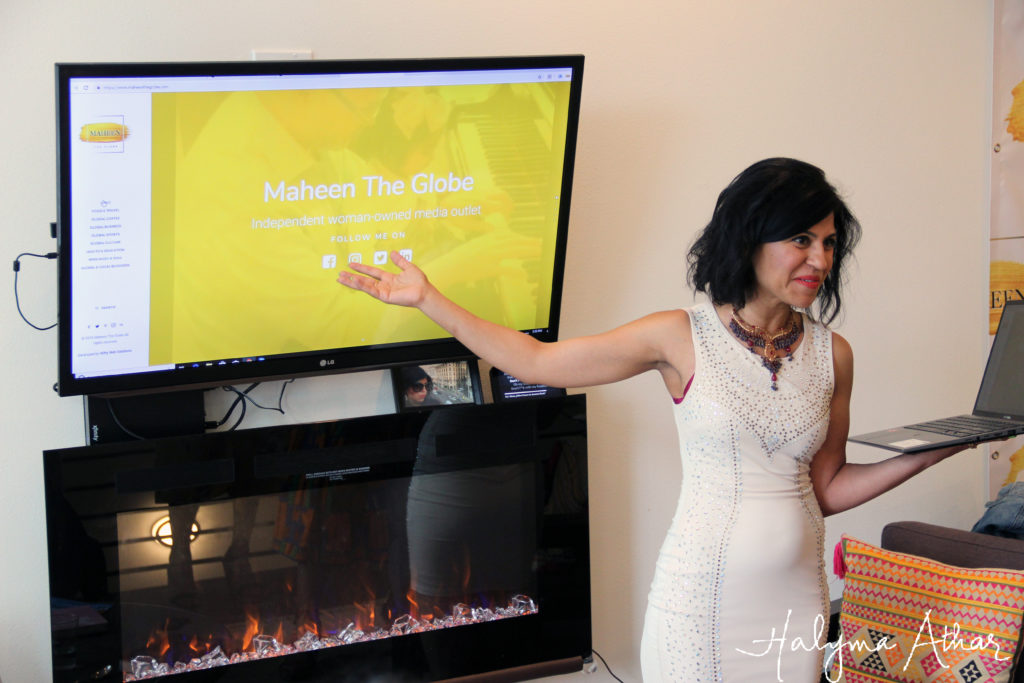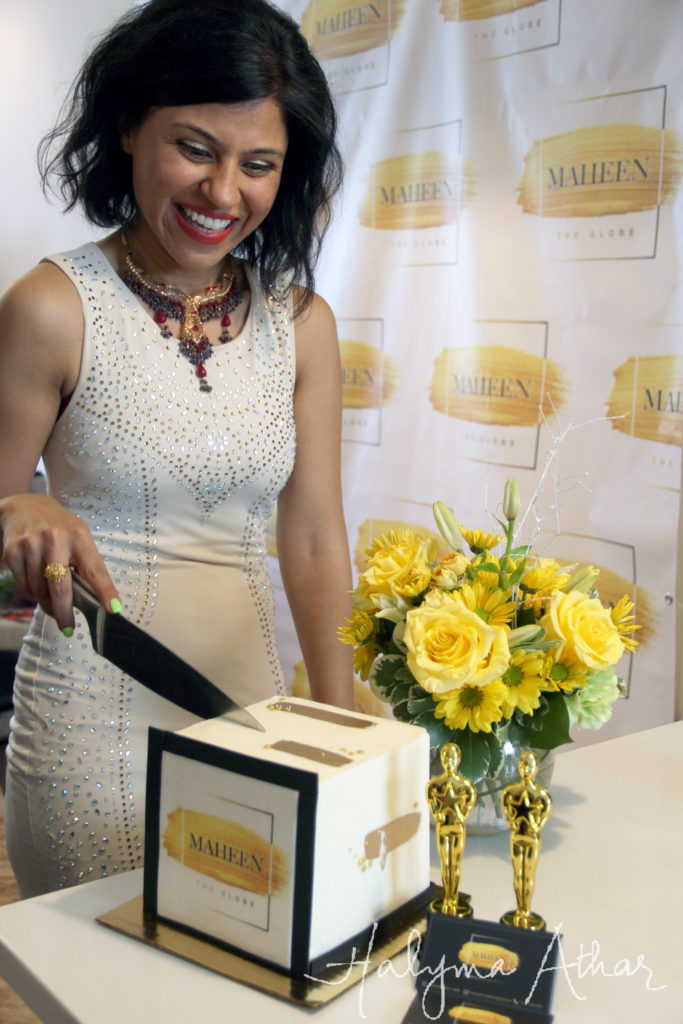 I would like to revisit the chaos during the pre-launch of Maheen The Globe at this point. I single-handedly conducted interviews, uploaded articles to my website, and prepped for the 20-minute presentation to the top global influencers I had invited to my launch party.
Attendees included my wonderful friends, former coworkers, mentors from Amazon, Google, Facebook, Microsoft, University of Washington, small business owners, fashion designers, dancers, filmmakers, actors, and artists.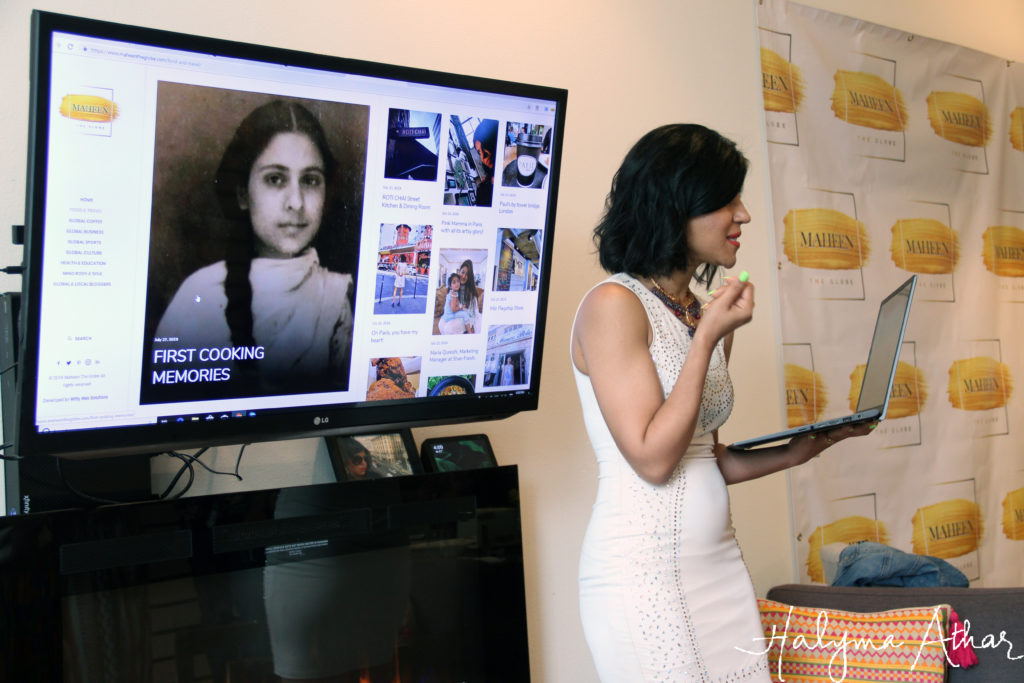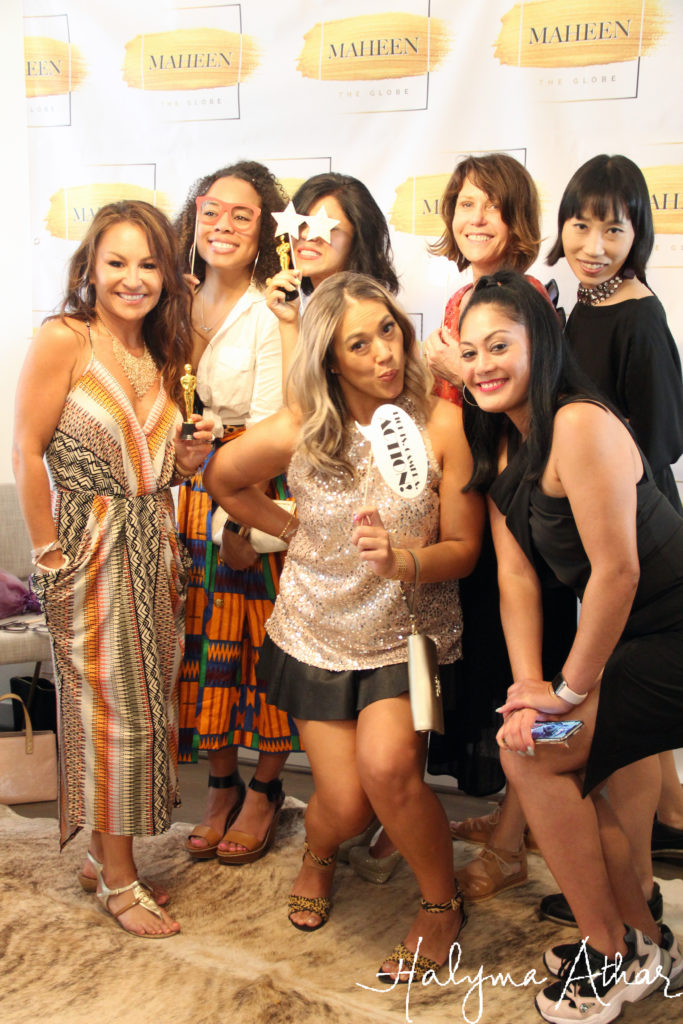 I recall that I was trying to do too much in very little time. I did video screenings of top Pakistani pop music videos influenced by Seattle grunge sound and Pakistani indie films. The intent was to showcase the cool, bold and modern vibe of Pakistan. I cooked and baked all night pre-launch to highlight Pakistani cuisine, which isn't the same as Indian cuisine by the way ? I did this all with a toddler latched to my legs all this while. My daughter was going through a super clingy phase back then. I have a two-year toddler, did I ever mention that? Being a mom adds another layer to the glory (or struggle – depends on how you see it).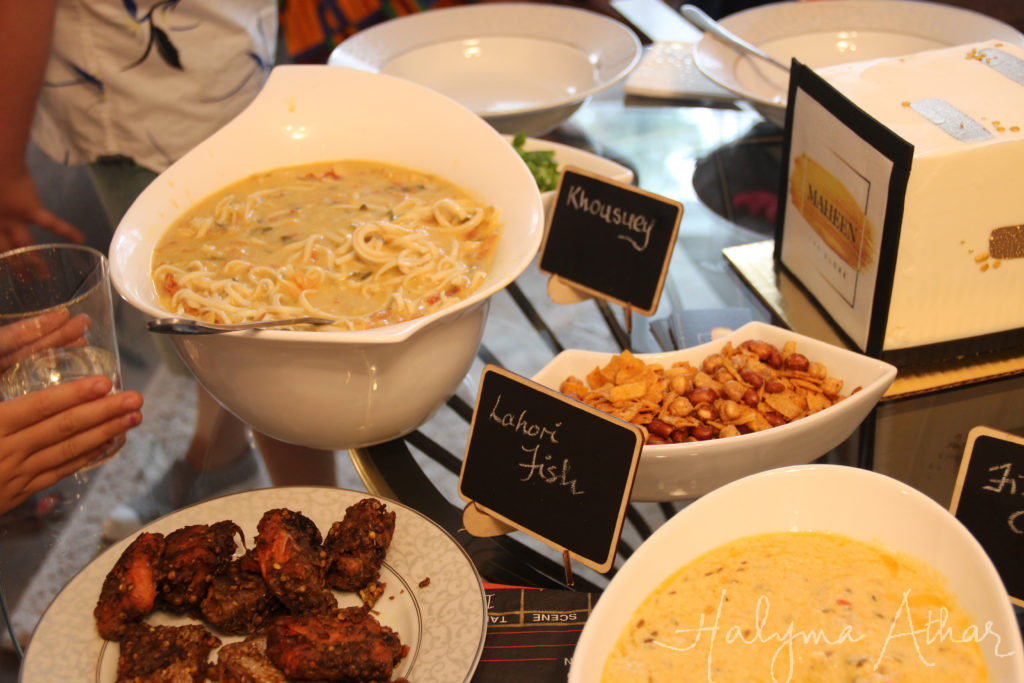 Tamaasha boys
This is where the stellar Tamaasha boys come into play. I reached out to them for a video interview prior to the launch. I was shaky and nervous. I had no idea what I was doing at the time. I reached out to Zahid Qureshi, lead guitarist of Pakistani alternative/funk-rock band, Tamaasha. I was a stranger to him. I'm a big fan of his work though. He had no idea who I was and what 'Maheen The Globe' is or will be. He helped me wholeheartedly with sincere intentions. Stuff like that sticks with you! He offered to edit the video too, adding on the ticker and logo. I will always remember him by it!

Tamaasha – Mission 'Roshni'
Like I mentioned earlier, I was always planning to have 'space' as a beat. And when Tamaasha launched their space video – the first space video ever made by a Pakistani band, I had my "aha" moment of tying in their video with my first space story. I owed it to Zahid. I owed it to Tamaasha. Let me back up a little to explain the song 'Roshni' before I dive into the video aspect of it. The song 'Roshni' is an alternative rock track that talks about hope, and its presence in every heart, no matter how dark the circumstances. Pretty relevant in the dark, pandemic times we live in.
Their futuristic video shows the year 2545 where five astronauts travel through space to restart the atmospheric filter of a poisonous planet. The code name of the mission is 'Roshni' (meaning light). Here is a link to their video 'Mission Roshni'. Similar to what the NASA astronauts are up to? Not really. But they look just as stellar and glam. Check out the stills from the video below.
It's pretty cool to see the revival of NASA and Space, and see how it is inspiring musicians and creative artists around the globe, including Tamaasha!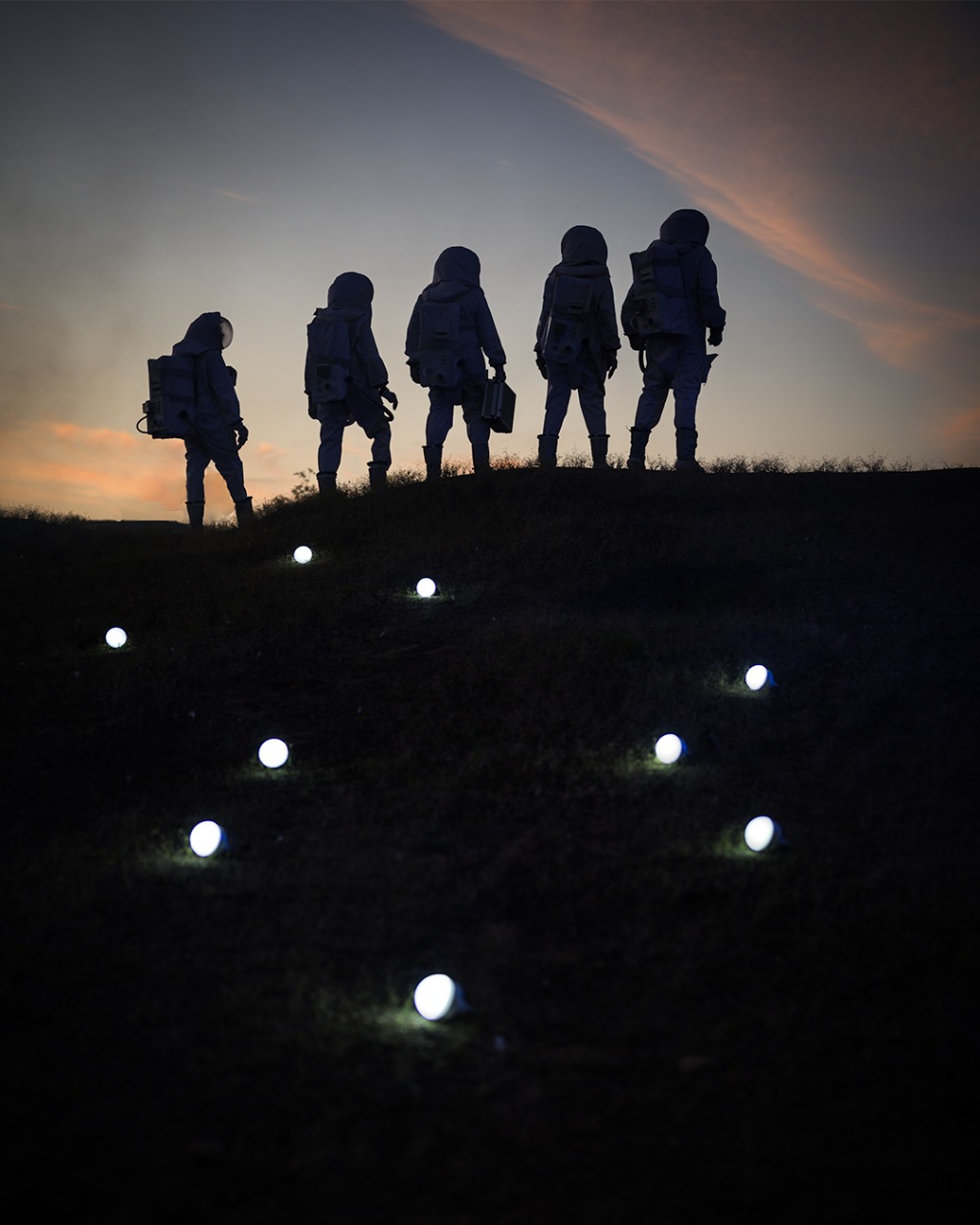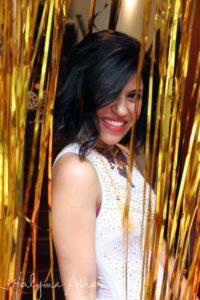 Maheen Mustafa is the writer of this article. She is the CEO/Founder of Maheen The Globe LLC, a Seattle-based, independent, woman-owned online media company covering global stories and perspectives. Whatever rings global, we're on it!
Underlying themes: Positive & inspiring stories.
Current sections: Food, travel, coffee, health, business, education, culture, music, climate. Launching space beat with this story! #beyondtheglobe #maheentheglobe
Soon to be launched section: Tech
Regions focused: United States, Pakistan and worldwide.
Facebook | Instagram | YouTube | Pinterest Twitter @MaheenM_