Colleen Toomey, Seattle-based writer and Project Manager at Stepherson & Associates Communications talks about her tough last year and which physical, mental and spiritual approach helped her during that tough time. I find her bravery and strength very inspiring. Here's her story.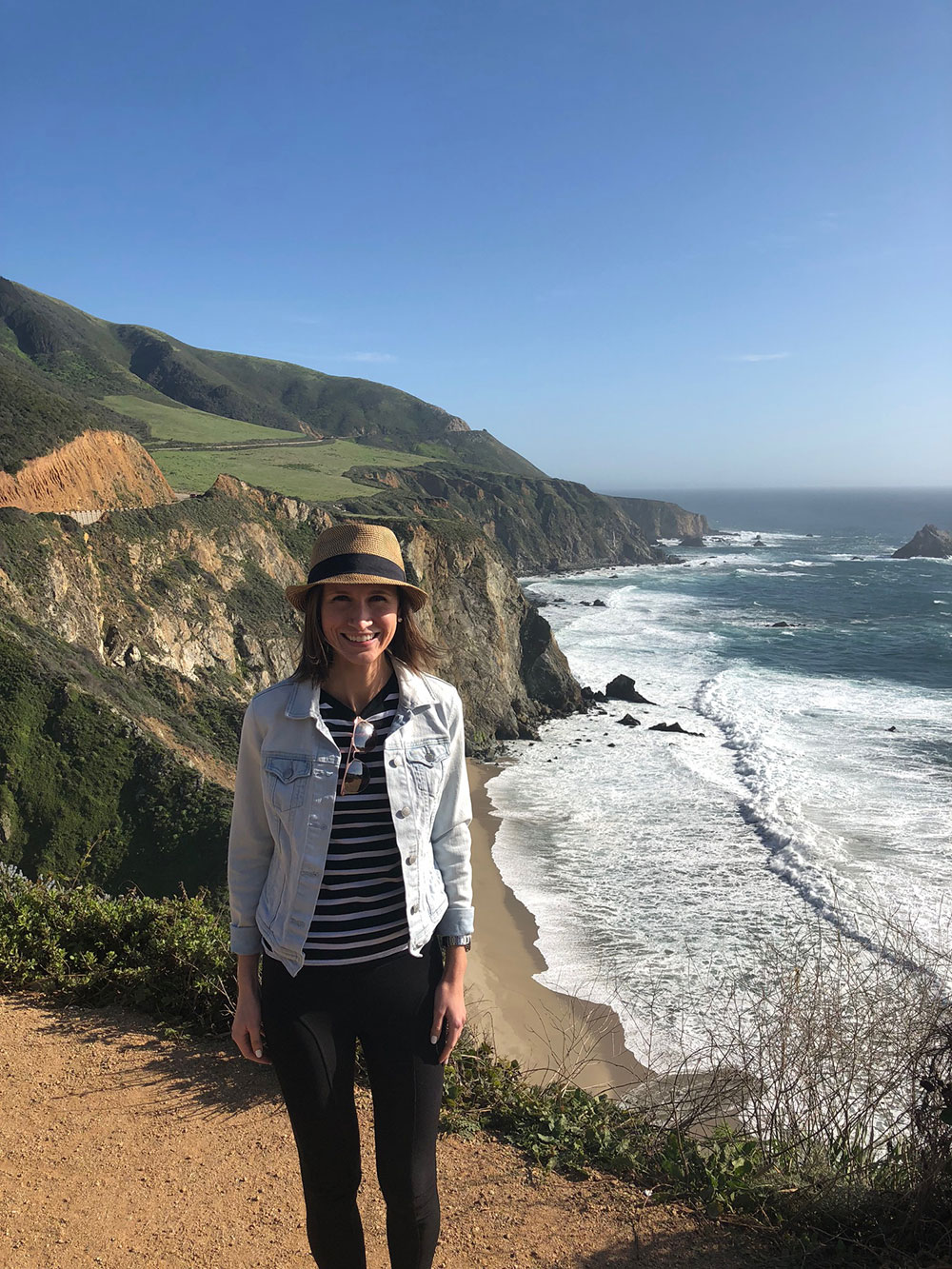 Tell us a little about your background and the comms work you did at University of Washington. Did you love it or hate it? And why?
I studied journalism and public relations as an undergraduate student at Western Washington University. My first job as an adult was working in the university's foundation where I supported donor relations and drafted scholarship thank letters. After graduation, I completed internships at two big PR agencies, but found myself yearning for a scholastic environment. University of Washington has one of the most impressive public university foundations globally. I was able to get an entry level position supporting donor relations and executive communications and eventually worked my way up to a divisional role leading communication for nine academic departments and their major campaign fundraising efforts.
UW was a deeply fulfilling experience. Being surrounded by gifted academic minds in arts, humanities, social sciences, and natural sciences was enriching in every way. Concurrently I was also able to complete my master's degree at UW's Evans School of Public Policy & Governance.
I have been reading your blogs and written pieces. You're a brilliant writer. When did you start writing?
Effectively, I've been writing as long as I could tell a good story. As a four-year-old, I did an oral retelling of the Nativity for my parents that starred my female Cabbage Patch Doll Sharon rather than Jesus Christ as the child of God. I attended literary and journalism camps as a secondary school student in the summers. As an undergraduate student, I wrote for our college newspaper, culture magazine and a few other local publications.
I just recently re-launched my blog "Toomey Tales" which is a mix of satire, essays, poetry and occasionally petty feuds.
This past year has been tough for you. Please tell us what happened?
In April 2018, with no warning, I was admitted into the emergency room because of horrible chest pains and a very nasty cough. Initially doctors feared I might have been experiencing a pulmonary immobilism. They even warned me it could be some sort of tumor near my right lung.
It was neither a pulmonary immobilism nor cancer, but I did have a severe case of bacterial pneumonia that quickly spread from my right lung to my left. I had to go on very large doses of antibiotics as well as hydromorphone which made me violently ill and dizzy. Because my left lung was compromised, it put my heart at risk, so I also went through multiple EKGs and an echocardiogram. Fortunately, my otherwise good health and relative youth insolated me from the worst possible outcomes.
Three months later I was diagnosed with psoriatic arthritis, that affects my spine and large joints, as well as uveitis, another psoriatic disease that causes inflammation in my eyes. Uveitis can set in very quickly, and I didn't know what was happening until I had white blood cells and proteins free floating in my iris on a Friday evening.
What helped you the most on your road to recovery? Physically, mentally and spiritually?
It was life-altering. Physically, it was the worse pain I ever experienced. I remember laying in the radiology room during my CT scan, not knowing my diagnosis, and just praying that I would be able to walk down the street to the park again. Auto-immune disease such as mine are lifelong, so there is no getting out of it. The goal is to create a new normal and live the best version of it you can. In terms of treatment, I am using Humira, a biologic drug that I inject every two weeks into my thighs. And it has worked pretty well for me. I am fortunate to have access to great care in rheumatology, pulmonology and physical therapy, but the American health care system is deeply flawed. Navigating insurance and third-party entities is a very demoralizing process and only favors patients who can spend hours on customer service call lines during the work day. Humira has no generic alternatives, so its retail price is about $3,400 for two needles of medicine. With private insurance, my co-pay is still extremely high. I'm currently using a voucher through the drug maker to bring the price down further, but there is no contractual promise that I'll always have access to low cost medicine.
I am a lifelong person of faith, so I have leaned greatly on my faith community and my family for strength and guidance this last year. I'm also trying to share as much I know about our health care system with other patients and share its failures with people who can make a difference. I had the opportunity to visit with Congresswomen Pramila Jayapal and Kim Schrier earlier this spring to talk about my experiences and how critical it is to pass comprehensive health care reform and prescription drug pricing legislation.
What were some of your coping mechanisms? Did you try yoga or meditation?
I'm focused on taking everything day by day. There are good days and there are bad days. I just wrapped five months of physical therapy so I'm getting back into serious exercise and strength training through spin and weight classes. It's incredibly challenging, but very exciting.
I try to create as much relaxing space as I need. That means a full night of sleep, a consistent routine, fresh air and putting my phone down in the evening. Sometimes it's Taco Time for dinner and Real Housewives.
What are you currently working on?
I currently work for a public affairs firm that specializes in public infrastructure projects and community engagement. I just launched a project with our county government called the Clean Water Plan focused on critical issues around climate change, public investment, water quality and equity. We are at a critical juncture in human history as we face a global climate crisis and I hope our work will be part of a proactive long-term solution.
Any fun writing pieces?
I have a backlog of ridiculous stories for my blog. Here is a link to my blog: Toomy Tales
What are your upcoming projects?
Professionally I'm continuing to work on public engagement project around water quality, transit, public safety and health care in lower income communities. Our firm is growing and I'm excited to help build out our practices in demographic research, reporting and equitable engagement.
Are you a foodie? What are your top 3 restaurants in Seattle?
I'm definitely not a foodie by Seattle standards, but I'm a committed diner in this great city. It's overwhelming with the growth in Seattle to keep up with new opening and hot spots. I love Italian so Intermezzo Carmine, Tavolàta, and now Cortina always speak to me. I like old school places where you can hear your conversations so I tend to gravitate toward Le Pichet, Maximilien, and Virginia Inn.
You like to travel? If yes, tell us your top three destinations.
Right now, being able to go home and be with my family is a great joy. I grew up in rural Idaho and my appreciation for the rugged and sacred landscapes of this place has grown in adulthood. I highly recommend Payette Lake and surrounding areas of McCall, Donnelly, and Cascade. Idaho is the perfect place to escape into tranquility and forget about the pace of big cities.
My most recent big trip was to Rome and Tuscany. Rome is a magical place. It is not a place for packed schedules and rushing. The ancient streets are meant for getting lost, stumbling upon beautiful piazzas, and walking home along the Tiber River each night. And in my case, imbibing the red wine and prosecco.
I love the entirety of the West Coast and every beach from the Olympic Peninsula to Southern California. Cannon Beach, Oregon; Big Sur, California and La Jolla, California are some of my favorite long weekend destinations.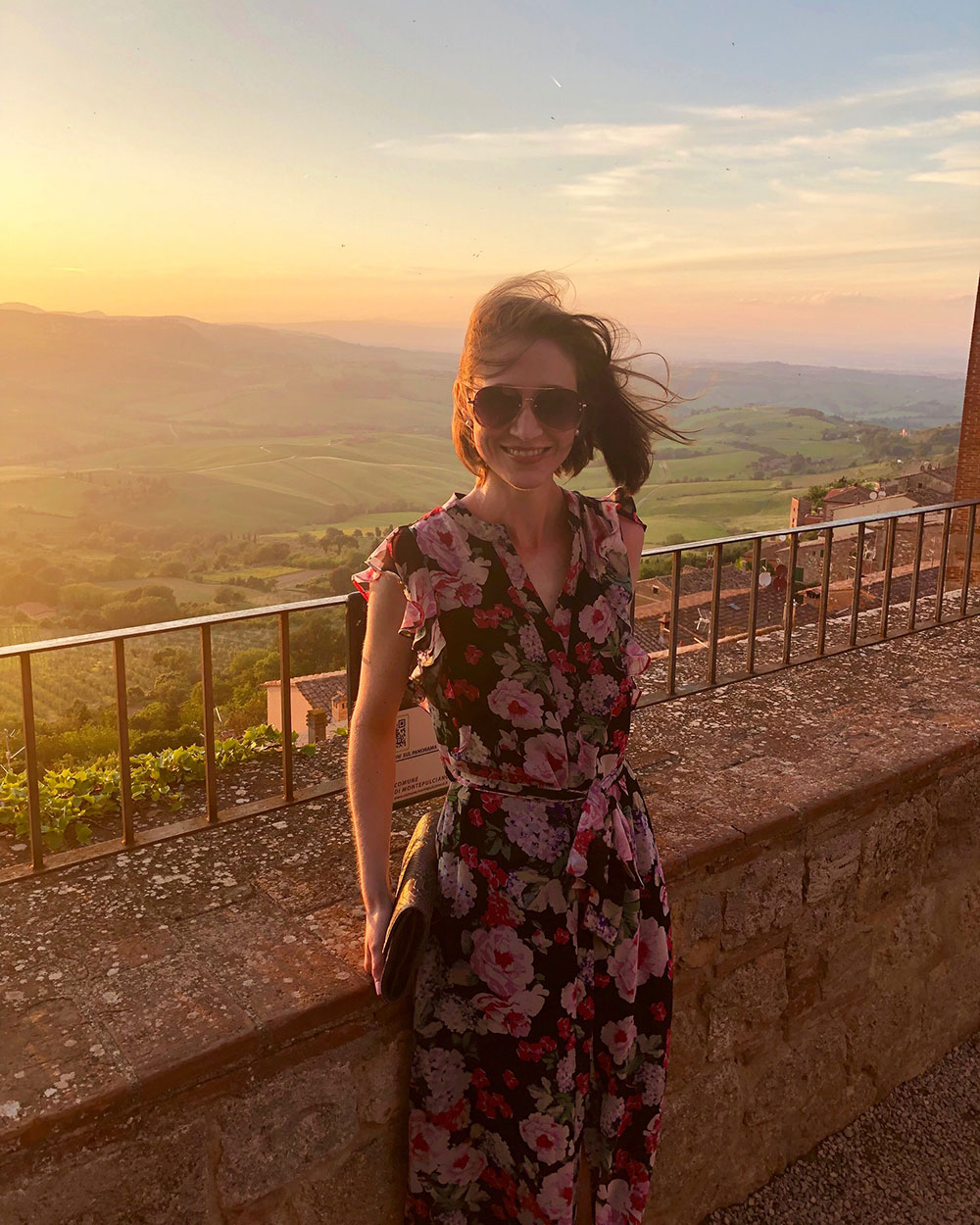 What motivates you to work every day?
The ability to serve my community and elevate voices who may not otherwise be part of our public policy process.
What do you do to unwind?
I spend a lot of time at Green Lake, one of Seattle's great urban parks. I am oversubscribed to many magazines so I'm always trying to work through many issues of The Atlantic, The New Yorker, Vogue and InStyle. So basically, I spend my time at the park reading magazines.
Photo credits: Elizabeth Kathryn