Darlene – Day time Zillow, evenings Zumba ® and Pop Pilates!
Why do I go to Seattle Athletic Club downtown still – now that I've moved to Fremont? A question I ask myself time and again. As logistically and rationally it just doesn't make sense. Even though Fremont is just three miles away from downtown, who in their right mind would want to get stuck in traffic during rush hour? Me! I would! Every Tuesday if I have to! It's all worth it because of Darlene's Zumba fitness class at Seattle Athletic Club. I've been going there for more than six years, and I absolutely love her choreography and style of dance. She keeps the class fun and engaging, and my favorite part – her sassy hip-hop numbers. That way it's not just a Latin cardio workout. She also keeps changing things up week after week by bringing in the latest Billboard numbers and moves. Her story is very inspiring. She has a day job, like a FULL-TIME day job and along with that she teaches Zumba® and Pop Pilates in two different clubs, how crazy is that! Talk about being driven. I still remember vividly when I went to her first class. I remember being intrigued about her roots and family background because of her unique (and by that I mean beautiful!) face structure and skin tone. I finally got a chance to ask this question. Here, she shares her dance journey, Filipino roots, and much more!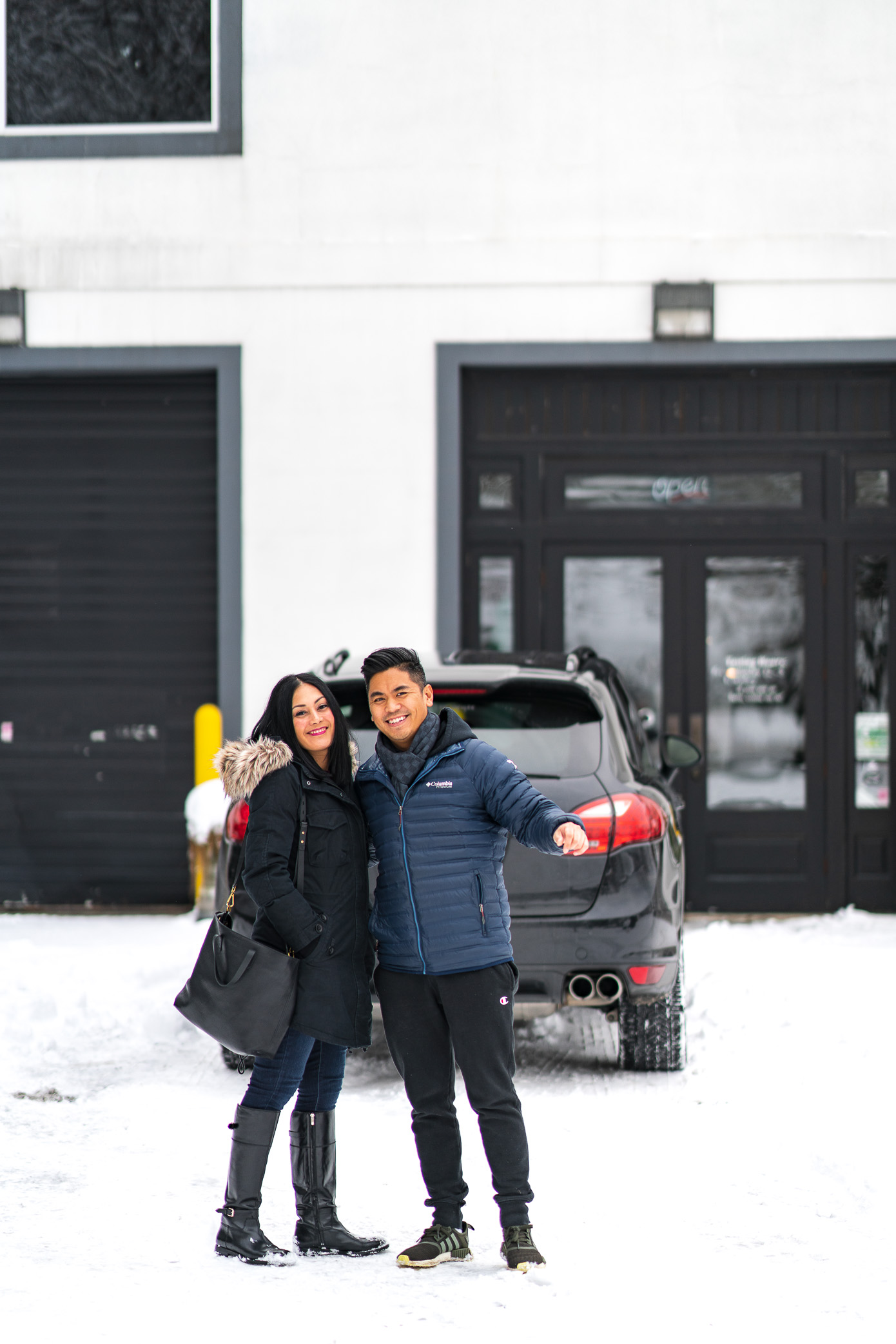 Photo credit: Karl Noakes
Tell us a little about what you do? (Your daytime job at Zillow, and dance fitness classes in the evening).
I'm a marketer by day and fitness instructor by night! I'm a Libra – I need both to be balanced and to be a better version of myself.
My marketing career started when my dad needed help driving traffic to his home goods kiosk at the mall. The Houston Galleria! Now working at Zillow as a product marketing manager, I'm driving to impact goals at a larger scale – helping customers find their dream home – this really excites me.
Then there's the fitness side. Teaching fitness classes started for me about twelve years ago, when I first stepped foot into 24 Hour Fitness in downtown Seattle. I've taught other dance classes before, but teaching Zumba@  gave me opportunities to meet new people and experience other dance styles I would never think to try on my own. It also brought me into teaching Pop Pilates since both formats can improve your health. And being healthy is critical. Both jobs are similar – they both allow me to others achieve their goals no matter how big or small.
How do you balance dance fitness classes with your daytime job?
I don't know if I balance teaching fitness classes with my daytime job well! I spend most of my free time either working on my marketing programs, dance choreography or figuring out new Pilates segments. I try to break out my week by thinking through how I can allocate my hours per day to the best of my ability.
What got you into dance? What inspired you? Tell us about your journey, when did it all start…
My parents inspired me. Well and Janet Jackson! My mom and dad both love to dance. They did a lot of ballroom dancing when I was growing up and I was always surrounded by people who loved to dance. I still remember my older cousins dancing to Madonna and Debbie Gibson in my parent's living room.
I started my dance journey when I was four years old in ballet. As I continued my journey, I really wanted to try all dance classes and push myself when it came to technique and form. That's when I started trying all forms of dance such as jazz, tap, modern, Hawaiian, and traditional Filipino folk.
I ended up on my high school drill team  and then got into a Contemporary dance company when I was seventeen. Then, with coaching from of a friend, I got into hip-hop and joined a competitive dance team then got into hip-hop dance company when I was in college. Haven't looked back ever since!
You recently made a career move from Marchex, Inc. to Zillow, how has the transition been?
I was at Marchex for almost six years before I moved over to Zillow. It's been quite a change since I am also doing marketing in a new industry. But growth is important, which is why I made the change.
Your parents are from Philippines and you were born in Houston, Texas. Describe your early life there. How was the culture? How was the food? Do you still have family there? What made my parents move to United States.
I was born in Houston, Texas and I grew up in a small Texas suburb called Sugar Land. My parents moved to the United States when they were in their early 20s. My parents moved to the U.S. because they wanted a better life for themselves. And like any first-generation Filipino-American kid (imagine the real life version of the show Fresh Off the Boat ), growing up in a predominately Caucasian and Hispanic area in Texas, life was interesting. First, a lot of people didn't understand the Filipino culture, so I had to deal with that… And other than our family friends, I didn't have a ton of Asian friends growing up.  Asian people started coming into my life when a junior in high school. How is food in Texas? It's bomb. Where else can you get the best BBQ brisket and a kolache? Unfortunately, there weren't many Filipino restaurants in Houston in the 90s. And the food at those restaurants were never as good to your mom's cooking. I've only been to the Philippines once, when I was young, so I don't remember what food was like there.
You love to travel. Tell us some of your favorite destinations and share reasons why did they make it to the top of your list.
I have so many places I want to go to! I would say my favorite destinations are places with good food or a place you can do a yoga escape to. Like Bali, Australia, Japan and so on.
What inspires you and motivates you to go to work every day?
To help other people succeed and hopefully live their best life. That goes for both my job at Zillow and my side hustle, teaching fitness classes. I want people to find their dream home through Zillow AND be healthy when it comes to their body with whether it's through dance or Pilates.
You are a hardcore foodie, and in recent years you found out about your gluten and dairy allergy. How has it been adjusting to the new norm.
I've never wanted a croissant as badly as I want one now.  Seriously, I dream about bread and ice cream ALL THE TIME. It's been hard, but thankfully, there are a lot of ways to get around gluten intolerance and dairy allergies. You just need to educate yourself, plan, and read food labels. A lot of restaurants can accommodate most allergies. I always call ahead to see what options are available, and if there aren't options for me, at least I am aware and can plan accordingly. I cook a lot at home too.
Does Seattle have good options for gluten/dairy free person? Describe the Seattle food scene/places to eat with that in mind. For someone who has allergies like you. Any good recs for them?
Yes, Seattle is amazing for a gluten/dairy-free person. A lot of the popular restaurants have options. I have lots of recs!
For Asian food, Ba Bar and Monsoon have decent options. Most pho places are safe here too!
For bakeries, Flying Apron, NuFlour and Niche are DELIGHFUL.
Capitol Hill Cider has decent options for food and drink
Ghost Fish Brewery has decent gluten-free beer
Salt and Straw has tasty vegan ice cream options and The Cookie Counter has sundaes that are allergy friendly.
There are so many places!
You recently moved to Mountlake Terrace with your boyfriend, Roger. Tell us a little about your neighborhood and commute. What do you love and hate about it?
Mountlake Terrace is a sleepy neighborhood that borders Shoreline, Lake Forest Park, and Brier.  It's about a twenty-six minutes commute to downtown Seattle with no traffic.  It's so quiet here! I love that. Sadly, there are no good restaurants around,  I don't love that.  However, you can get to a shopping mall, Target, or Whole Foods in about ten minutes, so that's nice. I miss being in the city!
What does Roger do? And what are the top things you both like to do together in Seattle.
Roger works as a consultant in the Auto Industry.
We love to workout, be tourists in our own city (he's from Ohio), try new restaurants, tackle home improvement projects, go plant shopping, see shows, and do somewhat outdoorsy things like hike and check out parks with our dog.
What makes you love Seattle?
Love is a strong word. I don't know if I love Seattle, but any place that has a view where you can see mountains and a large body of water from your office window is nice..
Any nice dance motivation quotes you'd like to share.
"Dance is the hidden language of the soul." – Martha Graham
 "Every day brings a chance for you to draw in a breath, kick off your shoes, and dance." – Oprah Winfrey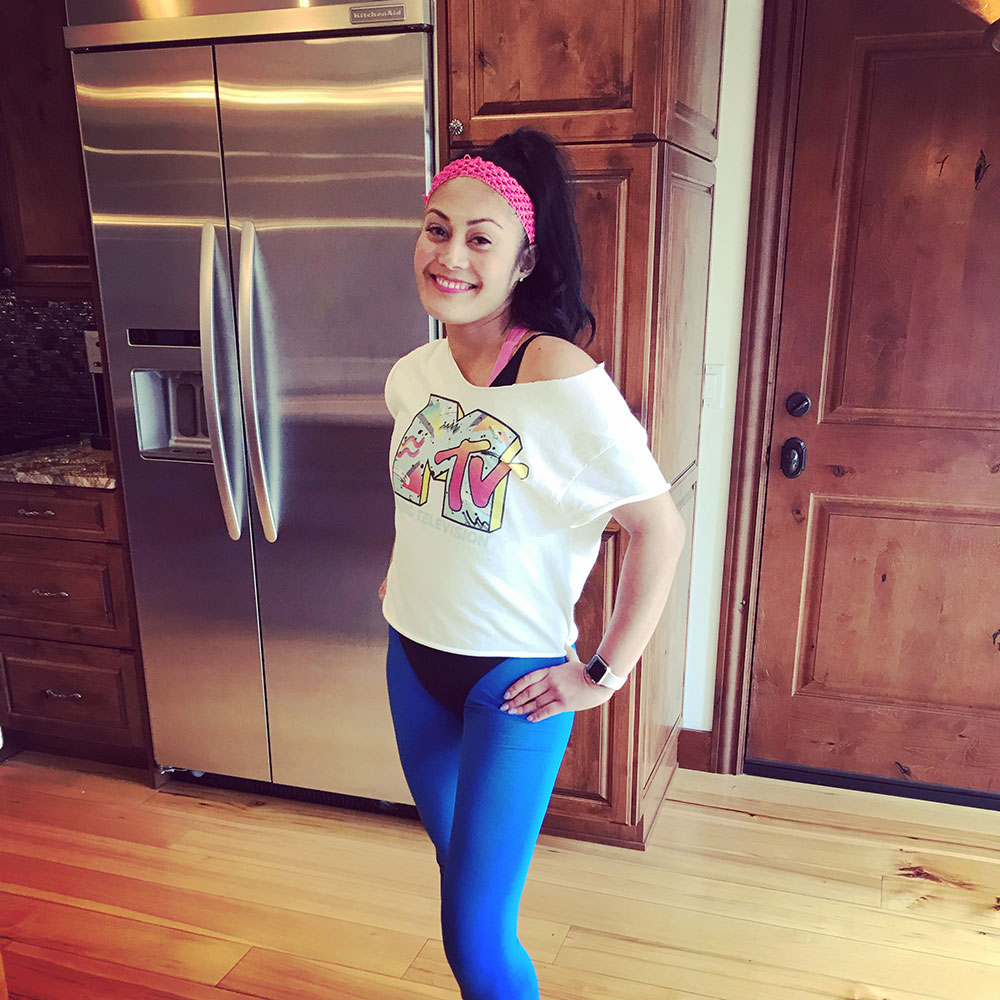 Photo credits: Roger Encarnacion