WASHINGTON — Are the four biggest American tech companies too powerful? The CEOs of Amazon, Apple, Facebook and Google appeared in front of the House Judiciary Committee on Wednesday to defend their business practices. One million documents have been collected over the last year as part of this investigation. The Committee questioned Facebook CEO Mark Zuckerberg and Google CEO Sundar Pichai about their companies' alleged involvement in election interference and working with the Chinese government.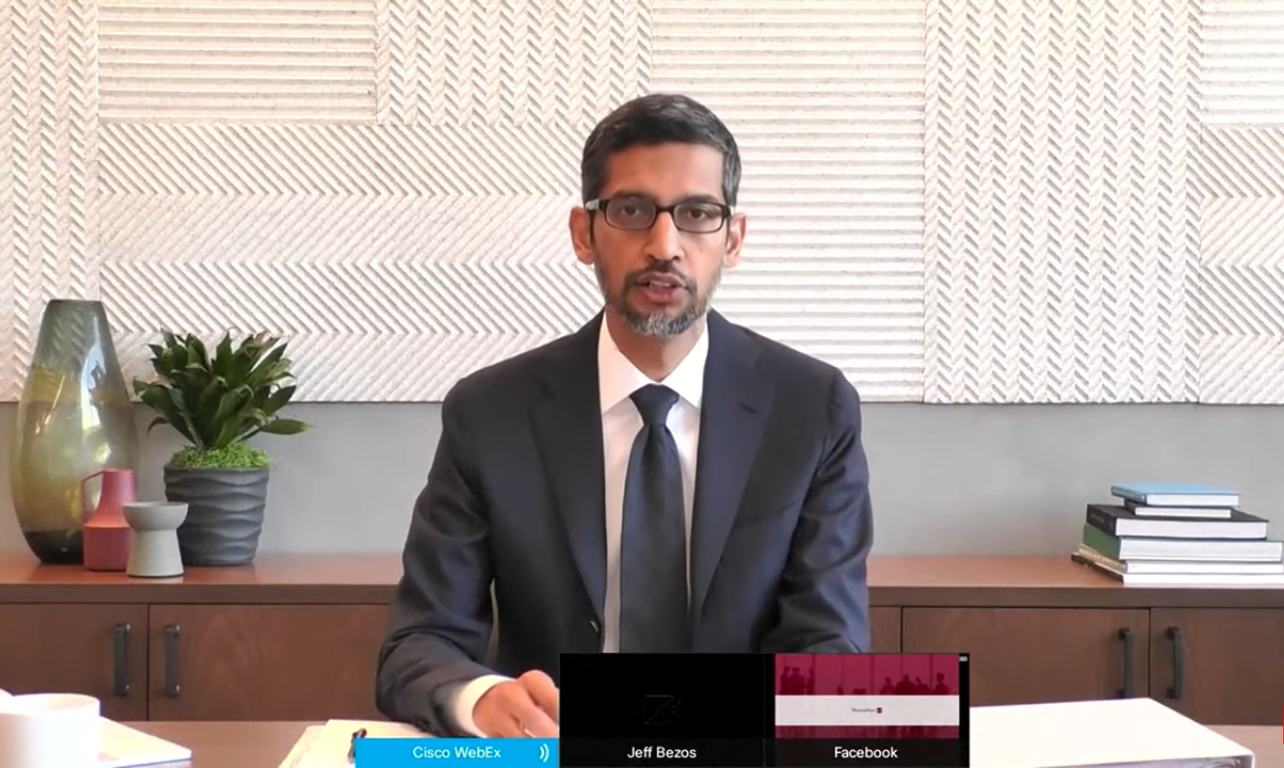 Google's Work with China
In 2018, Google withdrew from the Joint Enterprise Defense Infrastructure (JEDI) contract with the United States Department of Defense (DoD) because it did not align with Google's corporate values and principles. Mere months after withdrawing from the contract, Marine General and Joint Chief of Staff chairman Joseph Dunford warned the Armed Forces Committee that the Chinese government was benefiting off of Google's work. Google was in the process of creating a search engine called Dragonfly to comply with the Chinese censorship provisions. The Chinese government is known not only for its brutal censorship laws but also for forced work in sweatshops, imprisonment of Uighur Muslims in concentration camps and suppressing free speech in Hong Kong. As of July 2019, Google's work on Dragonfly has been terminated.
Google CEO Sundar Pichai stated that Google had recently signed onto a project with the DoD where they will bring in their cybersecurity approaches to help protect Pentagon networks. They also have unspecified contracts with the Navy and the Department of Veteran's Affairs. Pichai said he would provide more information to the committee after the hearing. Pichai made it clear that Google has a very limited presence in China. Search, Maps, Gmail, and YouTube are not available in the country.
Rep. Greg Steube (R-FL) alleged that Google has suppressed search results for certain conservative news outlets such as Gateway Pundit and instead promoted opinion-based blogs disagreeing with the outlet's content. When the hearing date was set last week, Gateway Pundit showed up at the top of Google's search results. Pichai stated that they are a non-partisan enterprise and that they believe in freedom of expression. Rep. Matt Gaetz (R-FL) echoed sentiments similar to those of Rep. Steube and also alleged that elements of election interference were at play. Rep. Gaetz suggested that Google manually places certain conservative websites on a watchlist. Pichai responded that Google has a specific algorithm to monitor websites.
Facebook's AI Systems
Rep. Jamie Raskin (D-MD) grilled Facebook CEO Mark Zuckerberg over his company's alleged involvement in the 2016 election. Rep. Raskin noted that there was a myriad of fake Facebook accounts created during the election cycle and alluded to Russian involvement as the cause. Zuckerberg denied these claims and said that Facebook has since hired 30,000 employees to oversee its privacy and security. In addition to the wave of new employees, Zuckerberg stated that Facebook has developed artificial intelligence (AI) software to authenticate user behavior on the platform to prevent election interference. Zuckerberg further explained that Facebook works closely with global intelligence agencies and law enforcement to identify potential threats to elections. He then confirmed that a small percentage of the billions of fake accounts that Facebook terminates per year were created to interfere with elections.
Rep. Raskin further questioned Zuckerberg regarding Facebook's commitment to fighting hate speech, to which Zuckerberg replied that Facebook has built sophisticated AI systems to detect potentially harmful content before it is posted to the platform. He concluded by saying that harmful content hurts Facebook and that they are aligned with their users in their mission to bar it from the site.
Feature image credits: Washington Post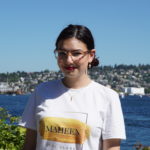 Tessa Hoyos is the writer of this article. She covers beats tech, business, culture, wellness and fashion at Maheen The Globe, a Seattle–based, independent global media outlet.