NASA space missions have a history of inclusion that many may forget. Let's take a look back in time. In 1978, for the Space Shuttle program, NASA selected its first African-American and female astronauts that brought diversity and inclusion to their program. Some of their names are Guion "Guy" Bluford and Mae Jemison. Another such example is the STS-47 mission of the Space Shuttle Endeavour in 1992, where Jemison became the first African-American female in space.
That tradition continues with the Launch America Crew-1 mission. Pilot Victor Glover's inclusion in the Crew-1 mission has its own historic significance. Though more than a dozen Black Americans have traveled to space since Guion Bluford became the first to do so in 1983, Glover will be the first to become a full-time crew member on the International Space Station (ISS). This also marks Glover's first-ever trip to space.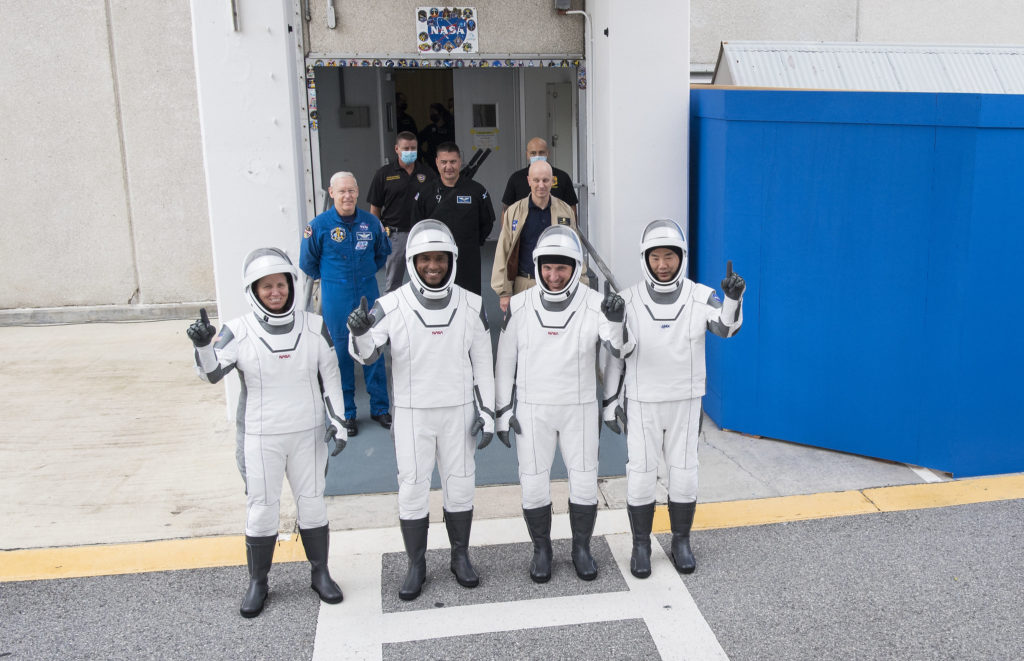 "For the first time in history, there is a commercial capability from a private sector entity to safely and reliably transport people to space," -Phil McAlister, director of commercial spaceflight development at NASA.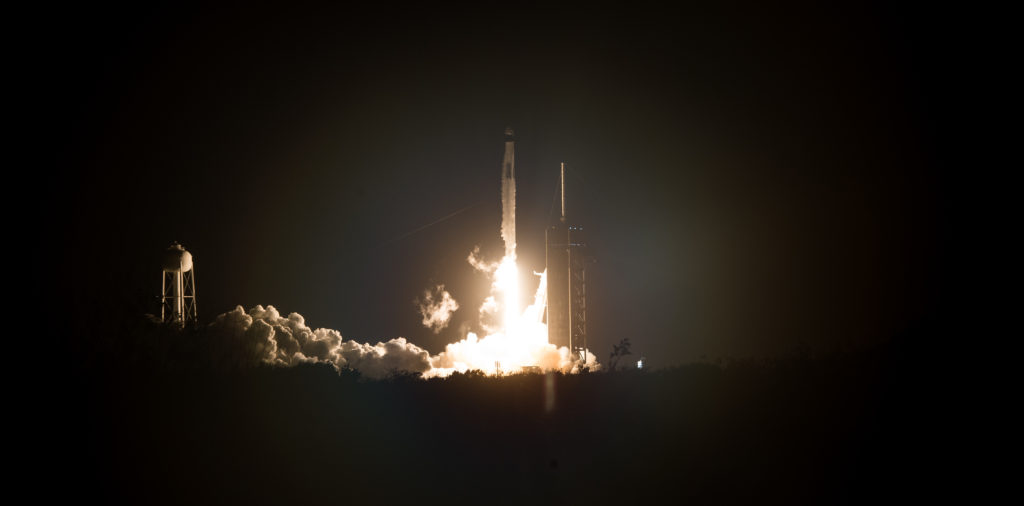 Crew-1 Mission
On Sunday, November 15, the SpaceX Falcon 9 rocket carried the Crew Dragon spacecraft— nicknamed Resilience— into space. Four crew members, three from NASA and one from the Japan Aerospace Exploration Agency (JAXA) will spend the next six months aboard the ISS for an important scientific mission.
"This is truly a commercial launch vehicle," Jim Bridenstine, the NASA administrator, said during a post-launch news conference, "and we're grateful to our partners at SpaceX for providing it."
NASA designated the launch as the first operational flight of the Crew Dragon spacecraft built and operated by SpaceX, Elon Musk's rocket company.
The Crew: Inclusion and diversity
It's inspiring to see an inclusive crew of astronauts heading to space along with a diverse collaboration between NASA, JAXA, and SpaceX. The Crew-1 flight is carrying Crew Dragon Commander Michael Hopkins, Pilot Victor Glover, and Mission Specialist Shannon Walker, all of NASA, along with Japan Aerospace Exploration Agency (JAXA) Mission Specialist Soichi Noguchi, to the space station. Glover will become the first Black astronaut to serve as a member of the station's crew in the two decades that people have been living aboard the International Space Station. Previously, there have been other Black astronauts aboard the space station, but they were there for shorter stays during space shuttle missions that helped assemble the orbiting outpost.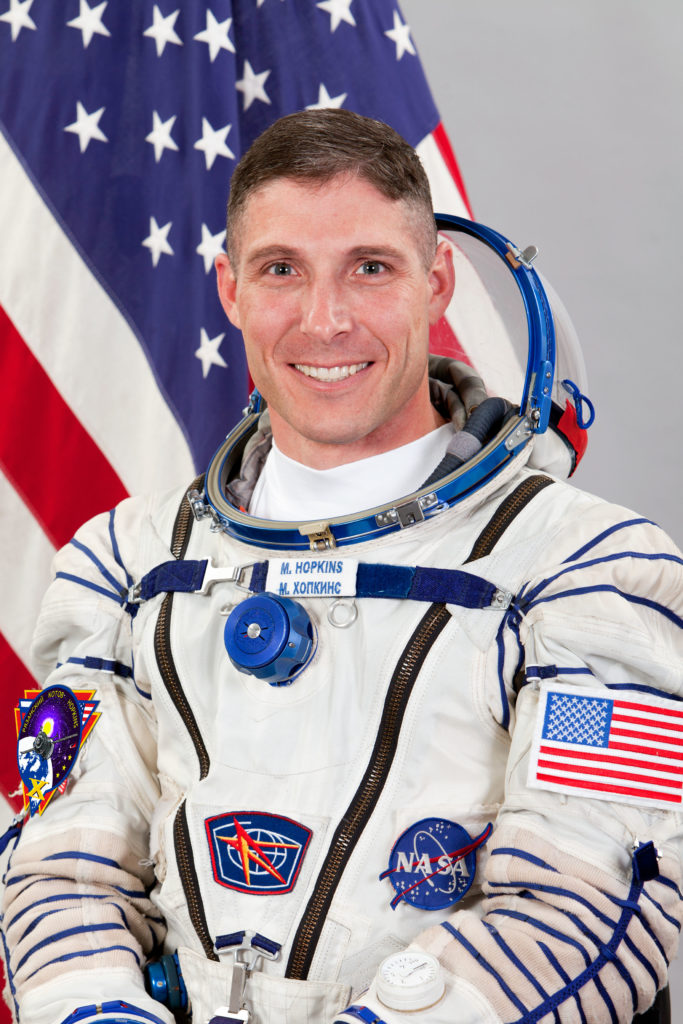 Michael S. Hopkins was selected by NASA as an astronaut in 2009. The Missouri native was a member of the Expedition 37/38 crew and has logged 166 days in space. He launched from the Baikonur Cosmodrome in Kazakhstan to the International Space Station in September 2013. During his stay aboard the station, he conducted two spacewalks totaling 12 hours and 58 minutes to change out a degraded pump module.
He holds a Bachelor of Science in Aerospace Engineering from the University of Illinois and a Master of Science in Aerospace Engineering from Stanford University. Hopkins currently supports International Space Station Operations at the Johnson Space Center.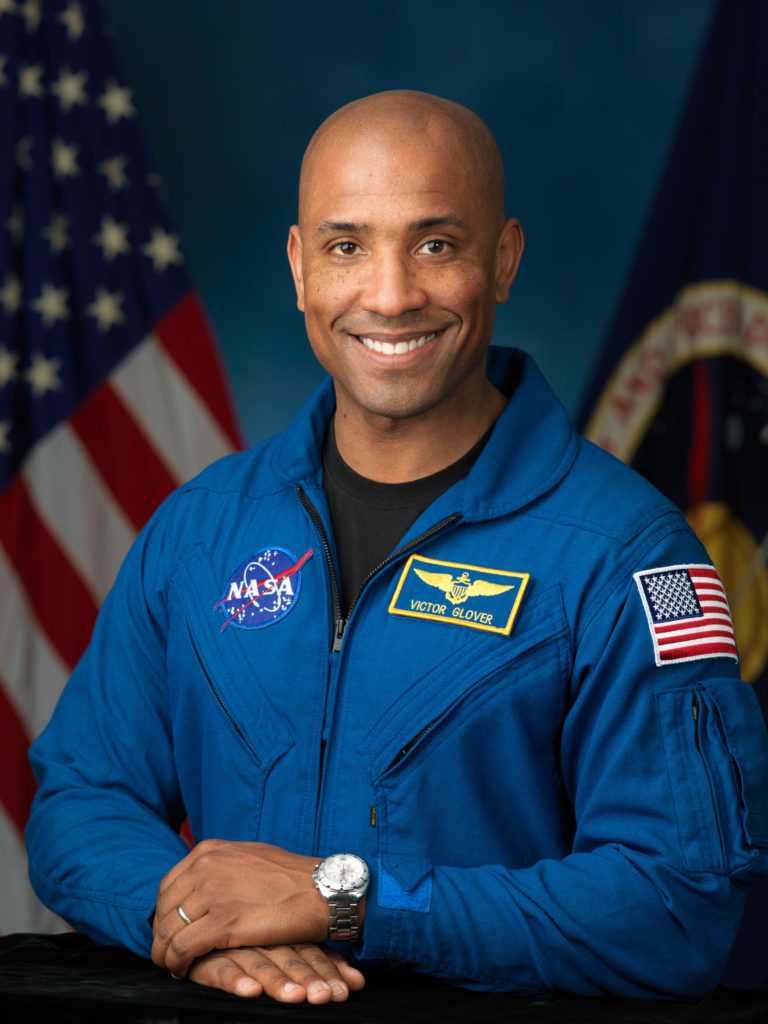 Victor J. Glover, Jr. was selected as an astronaut in 2013 while serving as a Legislative Fellow in the United States Senate. The California native holds a Bachelor of Science in General Engineering, a Master of Science in Flight Test Engineering, a Master of Science in Systems Engineering, and a Master of Military Operational Art and Science. Glover is a Naval Aviator and was a test pilot in the F/A‐18 Hornet, Super Hornet, and EA‐18G Growler. He and his family have been stationed in many locations in the United States and Japan and he has deployed in combat and peacetime.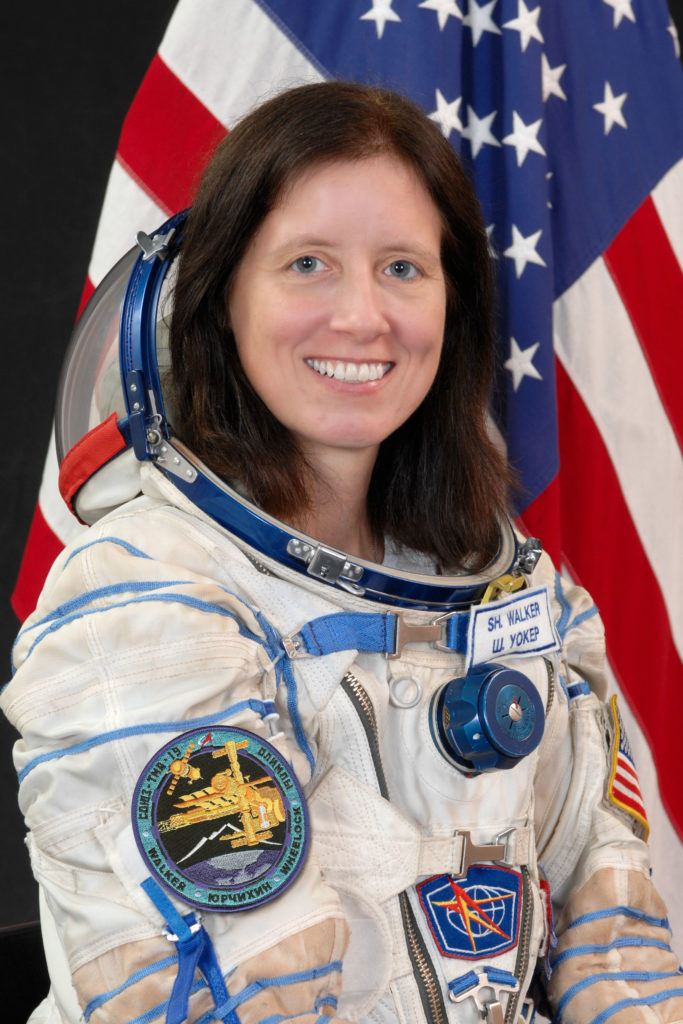 Shannon Walker was selected by NASA to be an astronaut in 2004. She holds a Bachelor of Arts degree in Physics, a Master of Science, and a Doctorate of Philosophy in Space Physics from Rice University. Walker began her professional career at the Johnson Space Center (JSC) in 1987 as a Robotics Flight Controller for the Space Shuttle Program. In 2010, she served as Flight Engineer for Expedition 24/25, a long-duration mission aboard the International Space Station that lasted 163 days.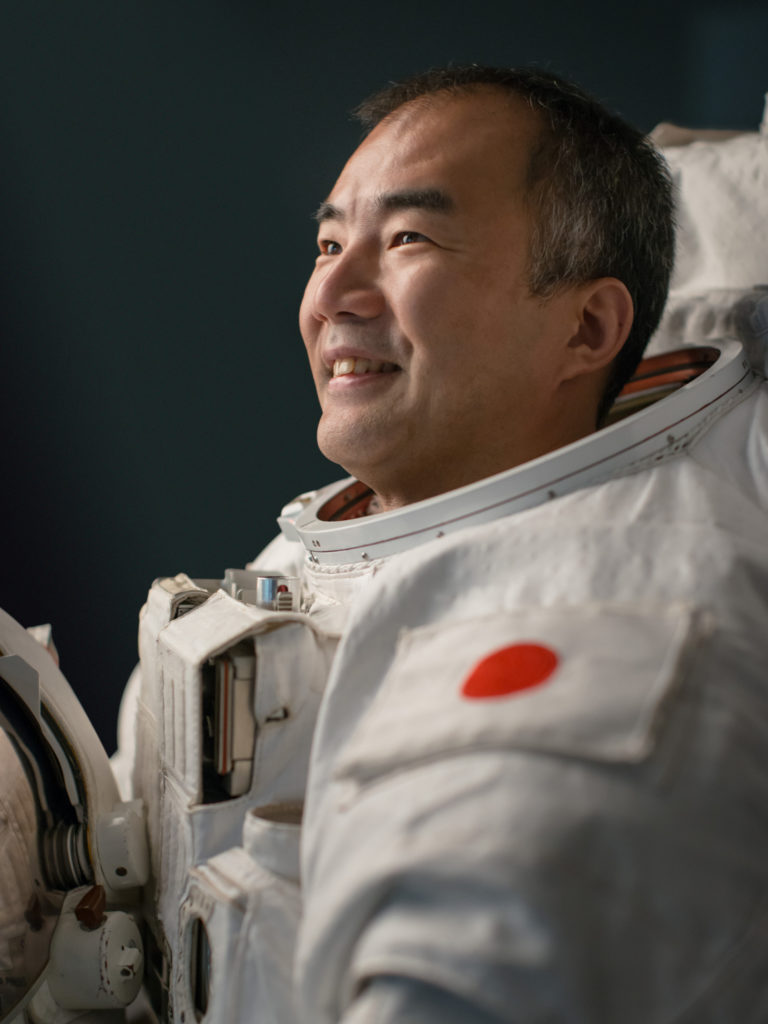 Soichi Noguchi was born in 1965 in Yokohama, Kanagawa. He received a B.S. in Aeronautical Engineering in 1989, a master's degree in Aeronautical Engineering in 1991, a Doctor of Philosophy in Advanced Interdisciplinary Studies in 2020, all from the University of Tokyo.
He was selected as an astronaut candidate by the National Space Development Agency of Japan (NASDA, currently Japan Aerospace Exploration Agency) in May 1996 and joined NASDA in June 1996. He completed two years of Astronaut Candidate Training at NASA's Johnson Space Center (JSC) and was qualified for flight assignments aboard the space shuttle as a Mission Specialist (MS) in April 1998. He participated in basic training for Russian manned space systems at the Gagarin Cosmonaut Training Center (GCTC) in Russia in 1998. He then continued MS advanced training at JSC while working on the Japanese Experiment Module (JEM) development tests. He was assigned as the Chief of JAXA Astronaut Group from August 2012 to April 2016. In September 2014, he was elected president of the Association of Space Explorers (ASE) (to September 2016). He has logged a total of 177 days 3 hours 5 minutes in space including the STS-114 and ISS Expedition 22/23 missions.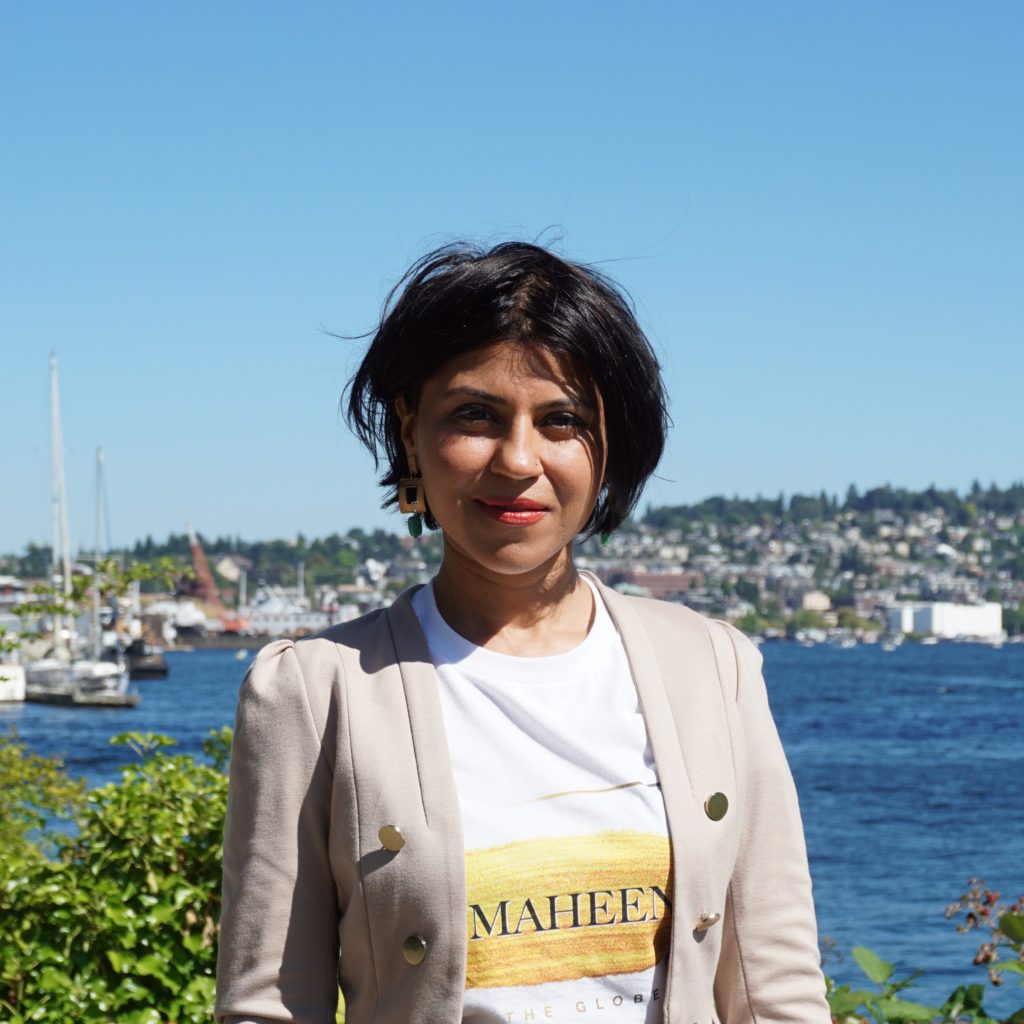 Maheen Mustafa is the CEO, Founder, Editor-in-Chief, and Senior Writer of Maheen The Globe (MTG) a Seattle-based, independent media outlet covering global stories and perspectives. She covers beats social impact, wellness, food, education, space, fashion, culture, business, and music on MTG. You can send your pitches to her at [email protected]. Her Twitter handle is @MaheenM_.