In the United States, affordable healthcare has been at the forefront of political debate and public policy for decades, raising grave concerns for many Americans, particularly those belonging to the lower and middle-income groups. The good news is, the US healthcare system is getting more inclusive and affordable than it was. Before the introduction of the Affordable Care Act (ACA) in 2009, approximately 50.7 million people were uninsured. Within the 10 years after the ACA was introduced, the number of uninsured Americans went down to 26.1 million people, a decrease of 50 percent. Even though this statistic is heartening, we still have a long way to go.
COVID-19 put healthcare systems around the globe to test. It begged the questions:  What are healthcare systems and how do they impact us? When will COVID-19 vaccines be available, and will they be accessible to all? Here, we explore the answers to these questions, using Pakistan's Indus Hospital as a case in point.
What are Healthcare Systems?
Healthcare systems consist of health workers, governance, financing, demand, data systems, service delivery, and supplies.
"Understanding [healthcare systems] is the first step towards building back a better post-pandemic world."- Jean Kagubare, Deputy Director of Health Systems Design at Bill and Melinda Gates Foundation.
Healthcare in Pakistan
About 92 percent of the rural population and 100 percent of the urban population now have access to healthcare as of 2016, as a result of Pakistan's commitment to the UN's Millennium Development Goals to increase health coverage, expand vaccine programs, and have public and private sectors work together. The public healthcare systems, though affordable, lack quality while the private healthcare systems have the best quality of healthcare but are very expensive and unaffordable for many. Dr. Bari's Indus Hospital aims to bridge the gap between quality care and affordability.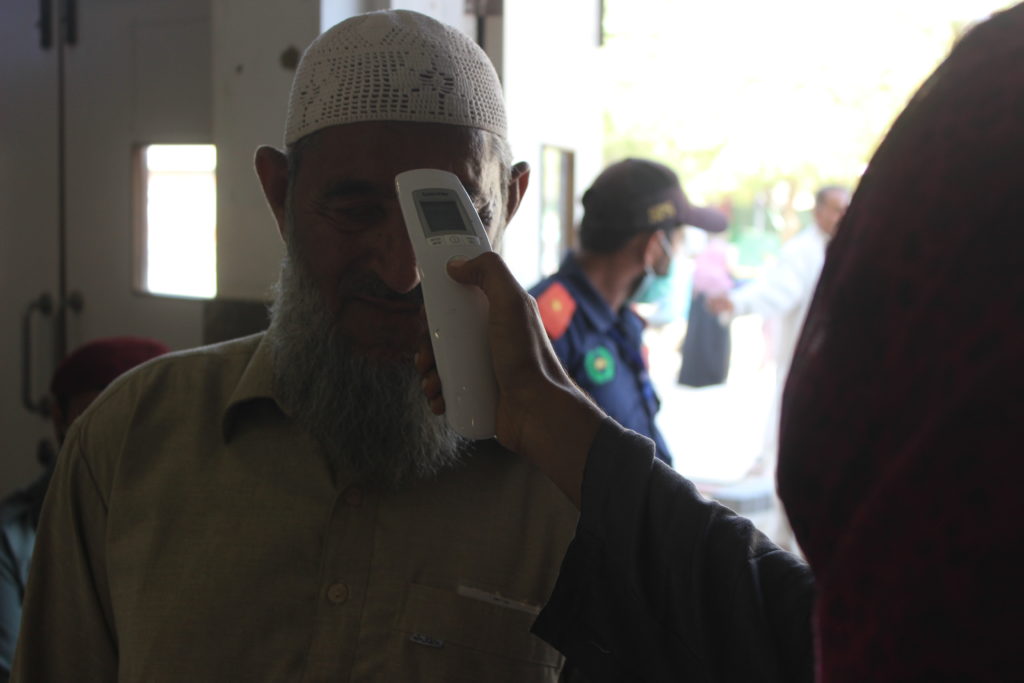 The Indus Hospital Story
The founder of The Indus Hospital, Dr. Abdul Bari Khan, and co-founders served in the public sector hospitals for many years. During their time at government-run hospitals, they witnessed the plight of the poverty-stricken patients of Karachi. It was at this time that they envisioned making a multi-disciplinary tertiary care hospital that served the under-served population of Karachi with free and quality treatment. The Indus Hospital is a project by the people for the people. Dr. Bari's vision for the hospital was to provide high-quality healthcare without putting pressure on the patient to pay exorbitant fees or to buy medical aids. Keeping in view Pakistan's public and private healthcare services, it seemed unattainable at the time.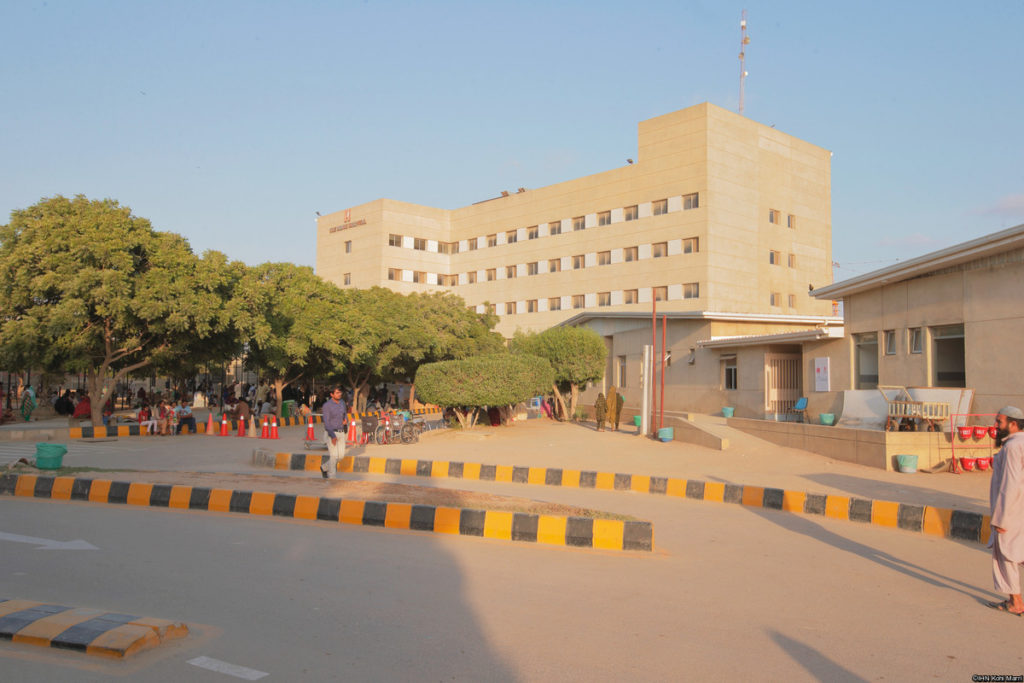 The hospital that initially just had 150 beds, is now providing free healthcare services to more than 300,000 patients per month and has impacted the lives of more than eight million patients with the provision of quality healthcare absolutely free. It is a paperless hospital with no cash counters.
I had the privilege of meeting Dr. Bari in Karachi during my trip there in December 2019. I was struck by his compassion, humility, simplicity and selflessness. He graduated from Dow Medical College, Karachi in 1986. He completed his fellowship FCPS in Cardiac Surgery in 1995 and was commissioned as Assistant Professor Cardiac Surgery in 1999. He was awarded the Lifetime Achievement Award by Dow Graduate Association of North America (DOGANA). Here's the interview below.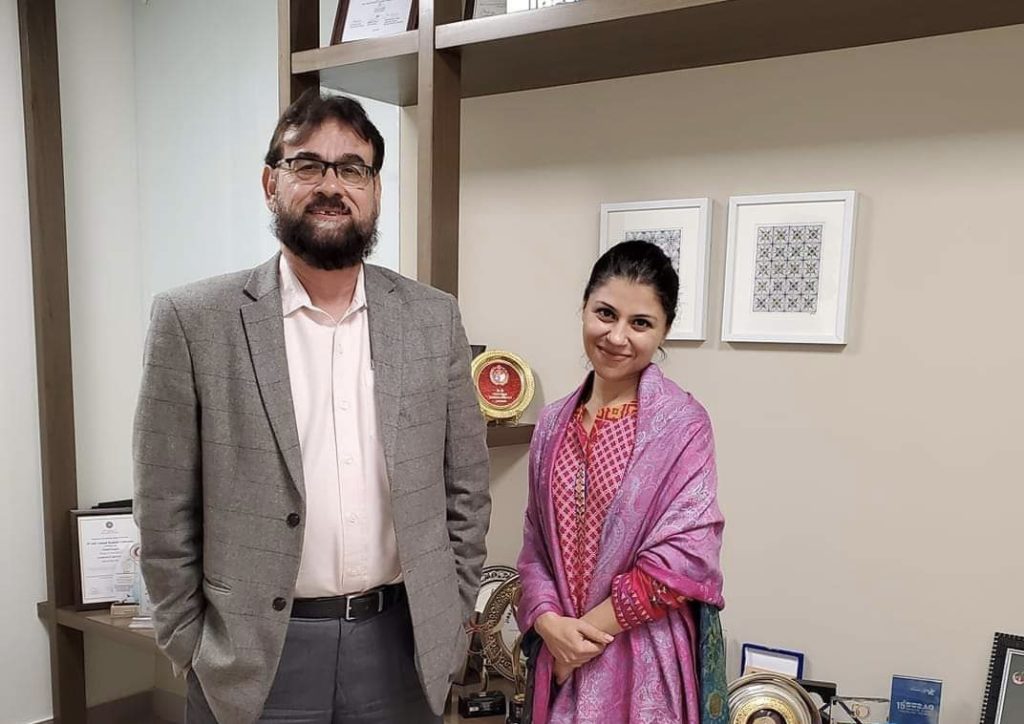 Tell us about The Indus Hospital.
The Indus Hospital started its journey in 2007 with a purpose to provide indiscriminate, quality healthcare to all in a state-of-the-art facility. With the staggering increase in patient volumes coming from all over Pakistan, the Hospital management decided to expand its services across Pakistan. We are innovative and have highly professional and dedicated people on board. We believe in collaboration over competition. Our leadership philosophy is delegation and empowerment, and not micromanagement.
How is The Indus Hospital changing the paradigm of Healthcare in Pakistan?
I used to blame myself and others in the doctors' fraternity for not handling the public health crisis: One bed for multiple patients, one incubator for five children, and one oxygen outlet to five newborns. We thought that it was the government's responsibility to build more hospitals. The health situation would have been better if the government took more ownership. Despite the media's hue and cry, advocacy, civil shouting, no change happened. We as doctors and responsible citizens of Pakistan decided that we should do something, so we created a model that would provide quality healthcare free of cost. We were optimistic that the time will come when policymakers contact us. Eventually, the government approached us. 
We believe that every human deserves a good quality of care, and that has been the benchmark of our hospital.
How would you explain The Indus Hospital being Shariah-owned? 
All charity hospitals in the United States are faith-based, and there is nothing wrong with that. Similarly, we are Shariah-based, which is a similar concept.
We have a first-come, first-served rule. Patients are treated irrespective of their caste, creed, religion, sect, or financial status. We are a patient-centric health network where we try to save every human's life.
Tell us a little about your family.
My wife, Farah Naz, is also a doctor so she understands the challenges of my work. We have been through thick and thin. We have a good partnership. She is heading the hospital administration. Our visions are aligned. When I was selecting my career path, I asked her that I had 2 options-general surgery, which has a lot of money, or cardiac surgery, which is my passion. She said "do what you think is best." I chose cardiac surgery. We have three children.
What do you do when you're off the clock?
Whenever we have time, we go to our favorite restaurant. I used to play hockey and cricket for my neighborhood teams. I like reading. My favorite books are Tipping Point and One Minute Manager. I and my wife go for an evening walk daily in a nearby park. We watch TV dramas.
The Indus Hospital COVID-19 response
The Indus Hospital, Korangi Campus, Karachi, has established a 26-bed facility with a possibility of a ventilator with each bed. At present, they have few COVID positive patients and few ventilators, but are anticipating the numbers may increase.
They have equipped the Emergency Department (as per WHO recommended protocols) to provide screening and treatment for potential COVID-19 patients. At present, with the growing number of patients coming to the ER, they are in need of resources to continue to keep the Emergency Department staff equipped and further strengthen the capacity of managing the screening and testing of patients.
They have established a separate section within the Emergency Department at the Korangi Campus, Karachi to deal with the suspected COVID patients to separate them from non-COVID patients.
The COVID-19 Vaccine: Pfizer and The Indus Hospital
"Today is a great day for science and humanity. The first set of results from our Phase 3 COVID-19 vaccine trial provides the initial evidence of our vaccine's ability to prevent COVID-19," said Dr. Albert Bourla, Pfizer Chairman and CEO. Pfizer announced on Monday, November 9, that its COVID-19 vaccine had a 90 percent efficacy rate in clinical trials. Pfizer expects to globally produce up to 50 million vaccine doses in 2020 and up to 1.3 billion doses in 2021.
Similarly, on October 13th, The Indus Hospital began its site recruitment of healthy participants for the CanSinoBIO preventive vaccine trial against COVID-19. Globally, this trial is one of eleven COVID-19 vaccine trials that has successfully been completed on a few hundred people (Phase I and II). As part of the vaccine development process, the vaccine now needs to be tried on thousands of people before it can be made available for everyone. Nearly 40,000 volunteers will participate from Argentina, Chile, Mexico, Saudi Arabia, Russia, and Pakistan in this randomized placebo-controlled trial; with 2000 from the Indus Hospital site.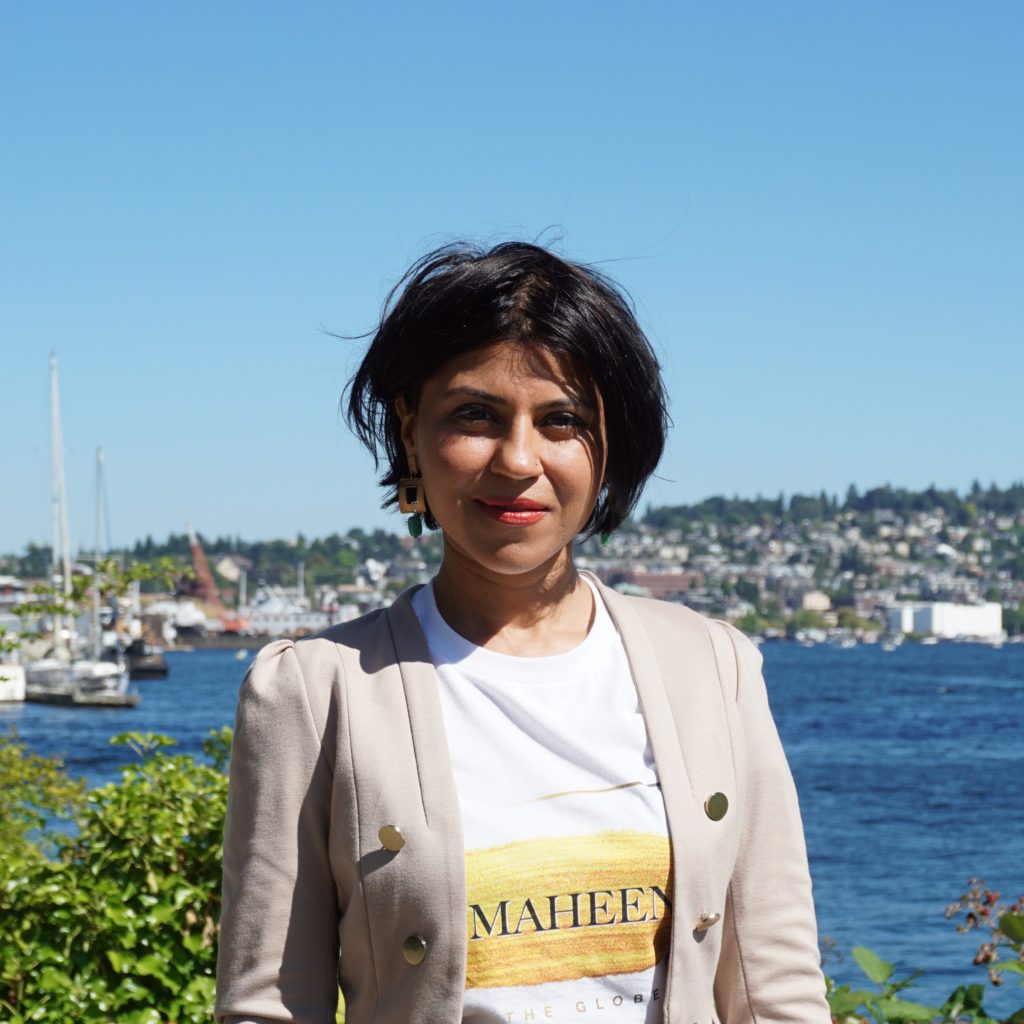 Maheen Mustafa is the writer/interviewer of this piece. She is the CEO, Founder, Editor-in-Chief and Senior Writer of Maheen The Globe (MTG) a Seattle-based, independent media outlet covering global stories and perspectives. Whatever rings global, we're on it! Maheen covers social impact, wellness, food, education, space, fashion, culture, business and music on MTG. Her Twitter handle is @MaheenM_