I PROUDLY use Shan masala in my cooking. Pakistan ki Shan!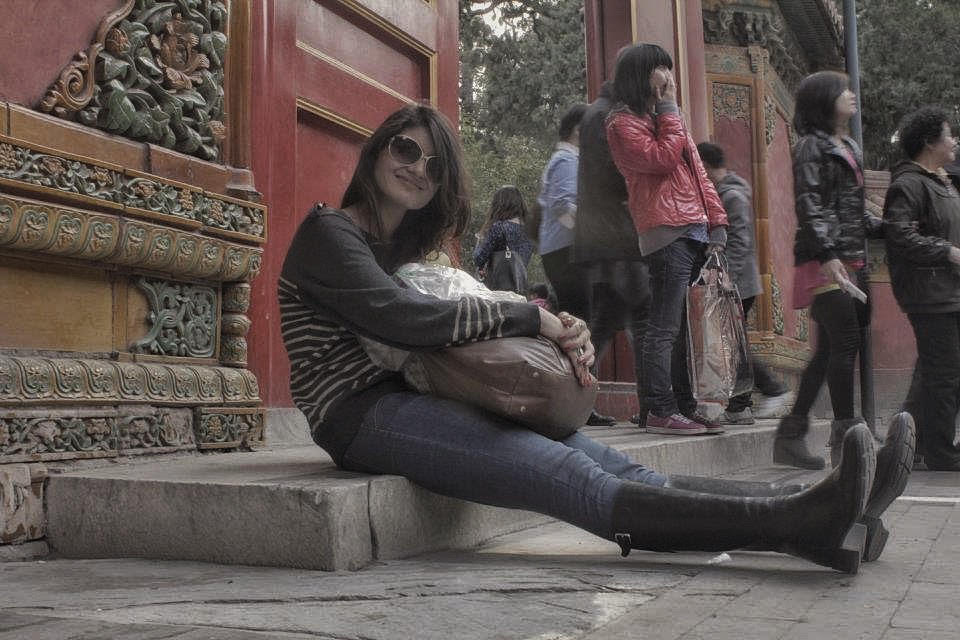 My passion for cooking started when I was just eleven. It's something I picked up from my mom. I started experimenting with food a lot, and my siblings were my tiny subjects. I was initially obsessed with making various versions of 'Chowmein', the initial versions were rather hideous, unpalatable. Then I progressed into making Biryani. It became an obsession. I needed an intervention. I used Bombay Biryani Shan masala a lot, but now my ultimate favorite one is 'Sindhi Biryani Masala'. Today I got a chance to speak with Maria Qureshi Rashdi, marketing communications and e-commerce manager at Shan Foods. She talks about the brands expansive global reach.
 Tell us a little about your background and association with Shan Masala. In which capacity do you work with in Shan?
I went to an art school in Karachi – Indus Valley School of Art and Architecture. Graduated with a degree in Communication Design, after which I've had my fair share of agency experience – traditional ATL as well as digital. I took some time off after I gave birth to my daughter, and got an offer from Shan Foods when she was about six months. I've been here ever since. My daughter is turning three soon.
I started out as head of creative for local and international regions. After sometime I tried dabbling in other things and today I am the Marketing Communications & Ecommerce Manager for Shan Foods.
What is the history of Shan masala? Walk us through the journey when the brand first came to life.
The journey of Shan's remarkable success starts from 1981, when the dream of one man became a reality! A visionary entrepreneur, an avowed humanist and a committed philanthropist, Mr. Sikander Sultan, Chairman, Shan Foods (Pvt.) Ltd, helped pave the way to success by pioneering in the spice business from a single room operation.
Initially, recipe mixes were only shared within the broader family but in a very short span of time they gained popularity and orders started pouring in from friends, acquaintances and general consumers. Overtime, the company prospered and Mr. Sultan decided to launch his very own brand, "SHAN" and since then there has been no turning back!
Shan has a diverse portfolio, ranging from cooking aids to savory snacks. The wide array consists of multiple categories with an even wider range of variants:
Recipe Mixes
Plain Spices
Pickle
Chutneys
Ginger Garlic Paste
Dessert Mixes
Shoop Noodles
Today, Shan has strong distribution coverage of 100,000 stores in Pakistan, and is a powerful global brand that has over one hundred distributors in over 65 countries across the world.
What does Shan mean to all the Pakistanis at home and abroad?
Shan encapsulates the traditional and authentic taste of food from the subcontinent. It means so many things to so many people, an ally in the kitchen, a liberator for those who are judged on putting together a meal to feed their families, a reliable shortcut for those who don't have the time… but I think, to most people living in Pakistan and even to those abroad, Shan is the taste of home. It's the taste of their mother's or nani's or dadi's cooking – its nostalgic, its familiar, its happiness, its home.
Tell us a little about the creative thought process behind the brands logo and packaging and why the color coding is different for every masala, I'd be curious to know!
The brands logo has evolved over a number of years, it started off with a minimalistic style, of flat colors – the red and yellow, according to the color theory, are colors that ignite hunger, which is why we have utilized the warmer tones in our palette. It has now evolved to the 3D elipse, which denotes evolution and the modern thought processes of the company.
We have an extensive range of recipes and they are divided into about 12 categories. The color coding is meant to differentiate each of them.
For instance, the biryani range is green, the stir fried range is purple, and the curry range is magenta. This is intended to help consumers for shelf navigation, and to enable our own teams to sort items more effectively.
What made the brand so big? Tell us the story behind it.
What made the brand so big… Well, I think that is just the tireless efforts of The Chairman and family. His dedication and undying devotion to ensuring this brand reaches every corner of the world has today become a reality. His faith and unwavering direction towards the teams he has hired has truly paid off. So the prosperity and impact of the brand is all attributed to him and his vision.
I'm impressed with the brands reach. Finding it in the shelves of Fremont, Seattle is amazing! What made the brand this prevalent?
To be honest, I'm impressed with the distribution as well! It all started with the Chairman sending his recipes to the USA and because the taste was so good and loved by the consumers, distributors had to make the product available as there was a great demand for it. Today we have manufacturing facilities in UK, USA, KSA and UAE which makes it easier to be present everywhere.
What are your personal favorite masalas and why?
That's a tough one because they're all so good! I'd have to say the entire biryani range because I absolutely adore biryani. I love spicy food and I love the variety that we have so there's a biryani for whichever mood I'm in.
I also thoroughly enjoy the fried fish and achar gosht masalas because of the flavors. Also the Shish Taouk masala from our Arabic range – reminds me of a dish my grandmother used to make. You must try it!
Tell us a little about you. Were you born and raised in Karachi? Having worked in Shan masala, I'm sure you're a foodie! What are some of your favorite eating spots in Karachi and why?
Born and bred in Karachi! And as I mentioned, food is a big part of who I am. Although biryani is my go-to food, I'm also a big Sushi fan! So Sakura and Fugyama are some favorites as well.
Xanders is my favorite mommy hang out – so a few of the school mommies grab coffee and breakfast while waiting to pick the kids up.
Café Flo has the best ambiance and the yummiest food when you want to have a night out.
I could go on and on but before I end – The Wagyu steak at LOCO is divine so that's also fun.
Has the Karachi food scene evolved for the better over the years? If yes, please fill us in! I lived in Karachi 7 years ago and many expats like me would love to know what's new and hot!
A lot of new restaurants have opened up and honestly there are too many to visit. If you like authentic hotpots, then you should try wang wang, that's a lot of fun, because you get to put together your own meal really.
Steak by CFU is definitely worth a visit or two if you like your protein.
Sakura Sakura Sakura for sushi for sure.
Loco for its Prawn Gambas in chilli oil and Patatas Bravas
Oh, Lush Crush is a place for popsicles and it's amazing because it's all organic – so it's a real treat going there with the kids.
What are your favorite recreational spots in Karachi?
Ever since I've had a kid, a lot of my recreational activities revolve around her, so swimming, the park, the beach. We prefer outdoorsy activities, because I think people in general these days don't get out so much.
Do you go to the beach? What's your favorite beach spot.
We love going to the French beach, it's a fun day out with the family.
What are the top 3 places you would recommend a tourist in Karachi?
Well, I'd recommend a tourist do the Super Savari Karachi Tour so you get a good feel of all the city has to offer.
Apart from that I'd definitely recommend having a chill day at the beach – maybe BBQ some seafood and enjoy the sunset!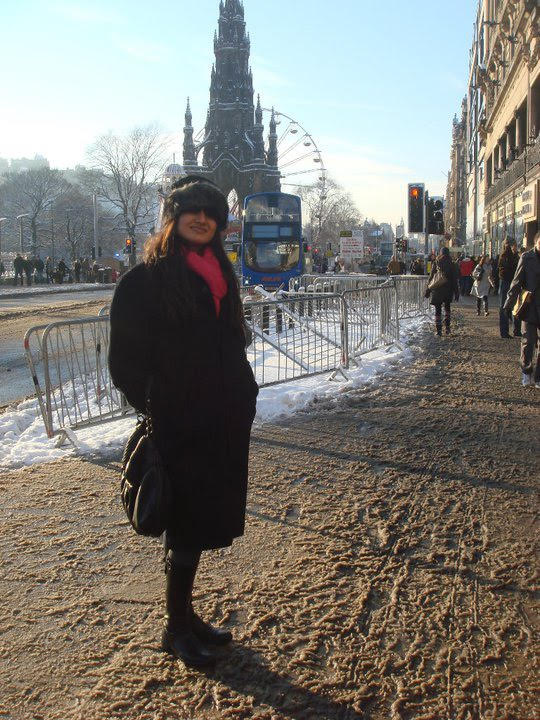 Maheen Mustafa is the editor-in-chief/Founder of Maheen The Globe a Seattle–based, independent, woman-owned media outlet and online magazine covering the following beats: Food, travel, global coffee, health & education, global business, global culture (art, sport, film, fashion, music, dance). It will also contain special features/editorials/interviews of celebrities, top influencers, women-led small businesses. And a special focus on moms and immigrants. Regions covered: Local neighborhoods (Fremont, Ballard, Seattle downtown, West Seattle, So-Do), State-wide (Washington), Nationwide (USA), Pakistan and worldwide.
LinkedIn | Facebook | Instagram | YouTube | Pinterest Twitter @MaheenM_