Rosalie Miller is an award-winning filmmaker, actor, and co-founder of Wanderhouse Productions. She produces commercial video, branded content, and narrative and documentary film. She is currently producing her second short documentary, WORTH MY SALT, a 2017 GAP Award recipient, and the 2016 4Culture Artist Award recipient.
The last two years have been remarkable for her six-year passion project, Personhood, a groundbreaking reproductive justice documentary. It's currently streaming at the Bentonville Film Festival and has won a Silver Anvil award and Silver Gavel award from the American Bar Association. Personhood's World Premiere was on November 8, 2019 at DOC NYC— the largest documentary film festival in America— and made it to the festival's top 10 documentaries list.
The film is directed by Jo Ardinger and produced by Rosalie. Here are some more accolades and awards it has won: It was the recent winner of a 2018 CityArtists Project Grant, other awards include: WIF Seattle Professional Grant, AmDocs Film Fund Grant, and an Arts Project Award with 4Culture. Rosalie is a member of Women Make Movies, Seattle Documentary Association, and Women in Film (WIF) Seattle.
I met Rosalie during my gig in Women in Film (WIF), Seattle in 2014. It's amazing how a few good projects can bring people together and you get to see one another's approach to the creative process of it all. It's fascinating! I vividly remember collaborating with her on some of the messaging of PERSONHOOD and I saw how passionate she was about this project. Her eyes would lit up every time we discussed it! She has really put her heart and soul into it. The biggest challenge she faced with PERSONHOOD was fundraising as the topic could possibly be divisive and sensitive.
Background on PERSONHOOD: PERSONHOOD tells a different reproductive rights story – one that ripples far beyond the right to choose and into the lives of every pregnant person in America. Like a moment from the chilling "Handmaid's Tale," Tammy Loertscher's fetus was given an attorney, while the courts denied Tammy her constitutional rights. In this timely documentary, we see her sent to jail and then forced to challenge a Wisconsin law that eroded her privacy, her right to due process, and her body sovereignty.
Through her story, PERSONHOOD reframes the abortion debate to encompass the growing system of laws that criminalize and police pregnant women. At the intersection of the erosion of women's rights, the war on drugs, and mass incarceration, Tammy's experience reveals the dangerous consequences of these little-known laws for American women and families. To learn more about the project, read Rosalie's in-depth interview below.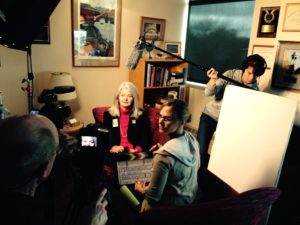 Tell us about your journey in documentary filmmaking. Where did it all start for you?
In 2005, I began my film career as a studio artist and stage actor, which eventually segued into performance art and commercial and film acting. It wasn't until I was living in Los Angeles, working at an environmental advocacy organization that I even contemplated documentary filmmaking as something I could pursue. During that time, I decided to embark on a short expedition to Greece, through an organization called Earthwatch. I traveled alone and tracked bottlenose dolphins along the Amvrakikos Gulf with a small group of scientists and dolphin enthusiasts. As cliché as it sounds, it was one of those introspective, find yourself kind of trips. Around the same time, I was introduced to the Academy Award-winning documentary, THE COVE, about the dolphin hunting practices in Taji, Japan. I briefly met one of the producers at the organization where I worked and was so taken by his journey. That time really marked a shift in my creative trajectory. A couple of years later, my partner and I moved to the Pacific Northwest, and I eventually left my day job to attend a film program in Vancouver, BC. Soon after, we formed a production company in 2013, and I've been working behind the camera ever since.
How has your life changed as a mom?
For starters, I don't need an alarm anymore! And I really miss sleep. I realized very quickly that there will never be enough time to do it all or to pursue my current career path with the same structure and stamina. But my heart is ginormous; so much more so than before I had my son. And I have such a different perspective on life, which feels both incredibly sobering and beautiful.
How do you maintain a work-life balance?
Haha. I don't. Completing two films while working and navigating motherhood has been the hardest thing I've ever done. A 20-month old will keep you humble as hell.
Has it been easy or tough or a bit of both?
After I had my son, I really struggled with post-partum anxiety. I didn't understand what was happening to me; on one hand, I felt happy, but on the other, quite paralyzed by fear and these extreme, intrusive thoughts. It took me a while to identify what was going on with my mind and body. It has been an on-going process of getting the help and support that I need. And finding consistent and affordable childcare has been a real struggle. Our society doesn't do a very good job of supporting mothers and families. And on top of that, my profession doesn't cater to artists with young children. So, the odds are stacked. Still, I consider myself extremely lucky, and quite frankly, I'm in a privileged position, because I do have the financial means to seek support, and thankfully, I have a core network of friends in Seattle who are right there with me and incredibly compassionate. But like so many new moms, I really struggle with the day-to-day stresses and isolation that can come with the intense and often exhausting experience of parenting and juggling work. It's all quite overwhelming, and I'm taking it one day at a time right now.
Stefan, your husband, is in the filmmaking industry as well. Would you like to share his work?
Stefan currently leads Creative Direction at Rational Creative and Consulting, overseeing creative marketing campaigns for multiple clients. He's also a film director and producer. He is one of my biggest supporters in life and all things creative. We own a small business together, and thankfully, he puts up with every part of me. That's a tall order.
Lastly, but more importantly, let's talk about your passion project "Personhood."
I've been producing a reproductive justice documentary, alongside director and editor, Jo Ardinger, titled PERSONHOOD, about the rise of the fetal rights movement. This film really tells a different reproductive rights story – one that ripples far beyond the right to choose and into the lives of every pregnant person in America. Through the story of a rural Wisconsin mother, the film reframes the abortion debate to encompass the growing system of laws that criminalize and police pregnant women. After six years, the film is finally complete and will have its World Premiere at DOC NYC in November. We're over the moon and excited for this next phase of outreach and distribution. These past several months have been very scary for American women, with a string of draconian near-total abortion bans passed in several states. These laws are actually personhood laws in disguise. And what I've learned working on this film is that laws like these are often used to punish women and hold them responsible for their pregnancy outcomes. It's not too much to say that there is a nationwide political and human rights crisis happening right now that requires action on many fronts. Our premiere is just the beginning of our distribution and outreach efforts, as we gear up for this next phase of advocacy.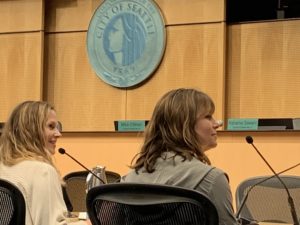 You're working on another film currently? Fill us in!
In addition to producing PERSONHOOD, I'm also knee-deep in another female-centered documentary, titled WORTH MY SALT, about Seattle-based femme, queer performance artist, Jody Kuehner. I'm so in love with Jody's work, and one of the reasons I've chosen to spotlight her work is her ability to push boundaries and shape a broader cultural awareness surrounding gender expectations. I'm in the beginning stages of post-production with the hopes of completing the film by next spring. We'll see. A lot can happen between now and then. I filmed the last scene of WORTH MY SALT when I was seven months pregnant, and worked on PERSONHOOD up until I gave birth, so these two works are the culmination of six years of life wrapped up in two films with similar, underlying themes, and I feel an immense responsibility to push them out into the world.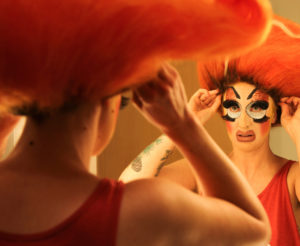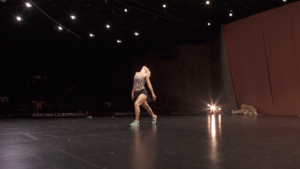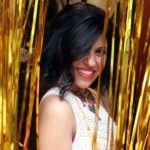 Maheen Mustafa is the writer of this article. She is the CEO/Founder, Editor-in-Chief and Senior Writer of Maheen The Globe (MTG) a Seattle-based, independent media outlet covering global stories and perspectives. Whatever rings global, we're on it! Maheen covers social impact, education, health, fashion, culture, business and music on MTG. Her Twitter handle: @MaheenM_