My first memory of seeing my mom cooking was when I was nine. I saw how passionate she was and how she loved hosting my family – my aunts and uncles from my dad's side and my family from my mom's side. Her speed was exceptional – swift, calculated, super fast, yet very thought-out. It was like watching an episode of "Chopped" live. She would cook at least eight to nine dishes; five main entrees, four side dishes, and at least two to three desserts for around 40-60 people.
I was intrigued by the process of it all. It inspired me. So I started experimenting with food when I was just ten. My siblings were my tiny subjects. The first dish I attempted to cook was Chinese/Asian Chow Mein. Ironically, it's not something my mom cooked at all. My mom specialized in only Pakistani cuisine. At the time, I would watch "Yan, can cook", a cooking show telecasted on an Asian channel called "Star Asia". He was a famous Asian chef, and his cooking show was so fantastic. His tagline was "If Yan can cook, so can you". He made it sound like he was a mediocre cook, and everyone could cook the way he did. But there was nothing mediocre about him. He knew how to cook. He knew how to cook very well. But his tagline really resonated with me. It made me believe that if Yan could cook, so could I!
Oh well, I digress. So I kept experimenting with cooking while growing up, made Chinese Chow Mein, and then tested a lot with a Pakistani dish called 'Chicken Sindhi Biryani' – a signature Karachi dish containing basmati rice, potatoes, and chicken curry. It's exquisite with the aroma of spices and colors, and with the finesse, one has to layer curry and rice to get the best flavors. The key is to have the best quality rice you can get.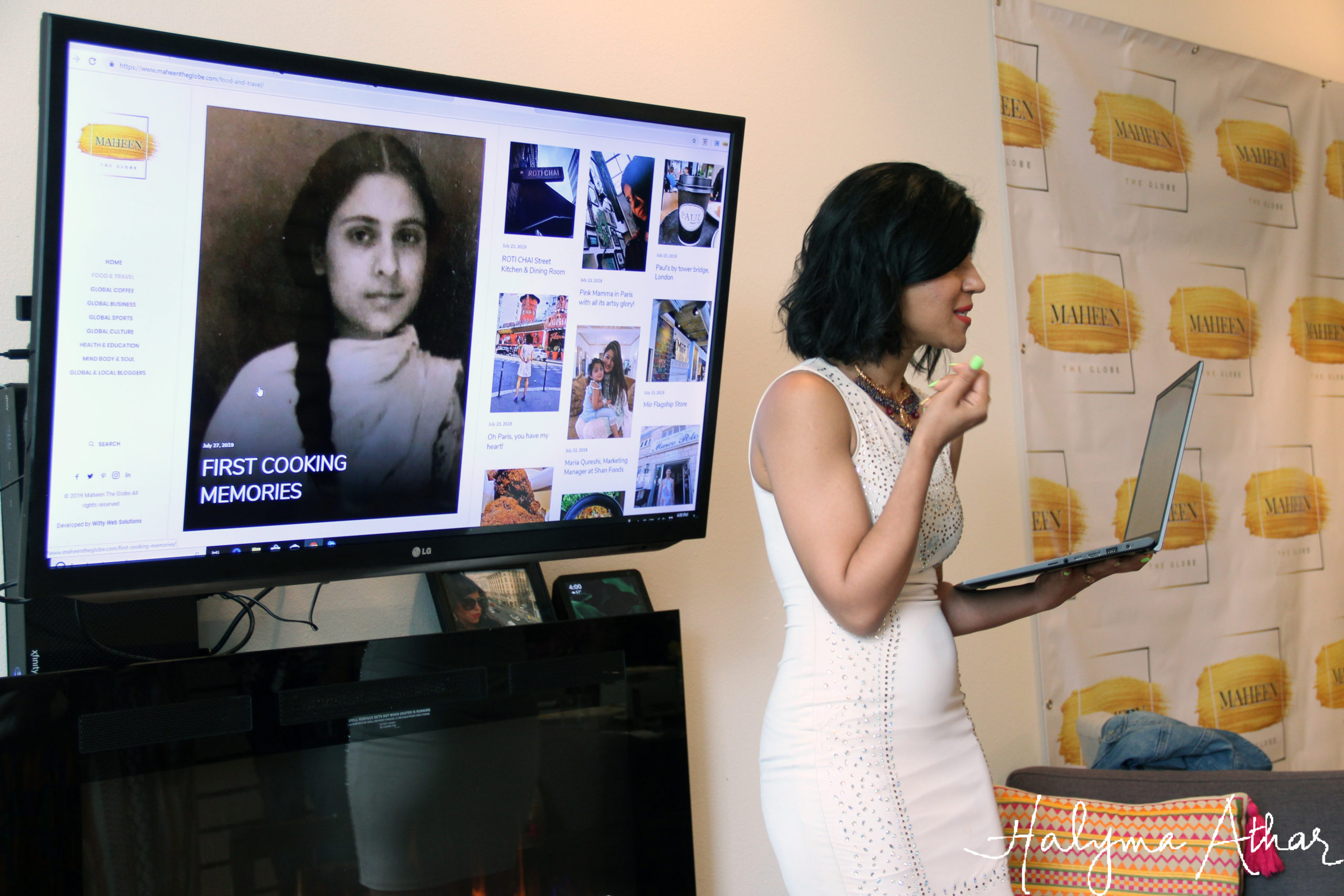 Today I'd like to share a recipe close to my heart. It's my late grandmother's (nani's) recipe. Her name is Naseem Shah. She was a Principal (Dean) at Sir Syed College for around 30 years. A mother of nine children, and her husband – my grandfather (nana) – was a lawyer in Sindh court. They both migrated from India after the 1947 partition of Pakistan and India. They were high school sweethearts too. So their romance was like no other. They gave me couple goals!
I digress. Sigh. So here is the first recipe that I'd like to share with you all that my nani taught me! It's called Suji (semolina) ka halwa.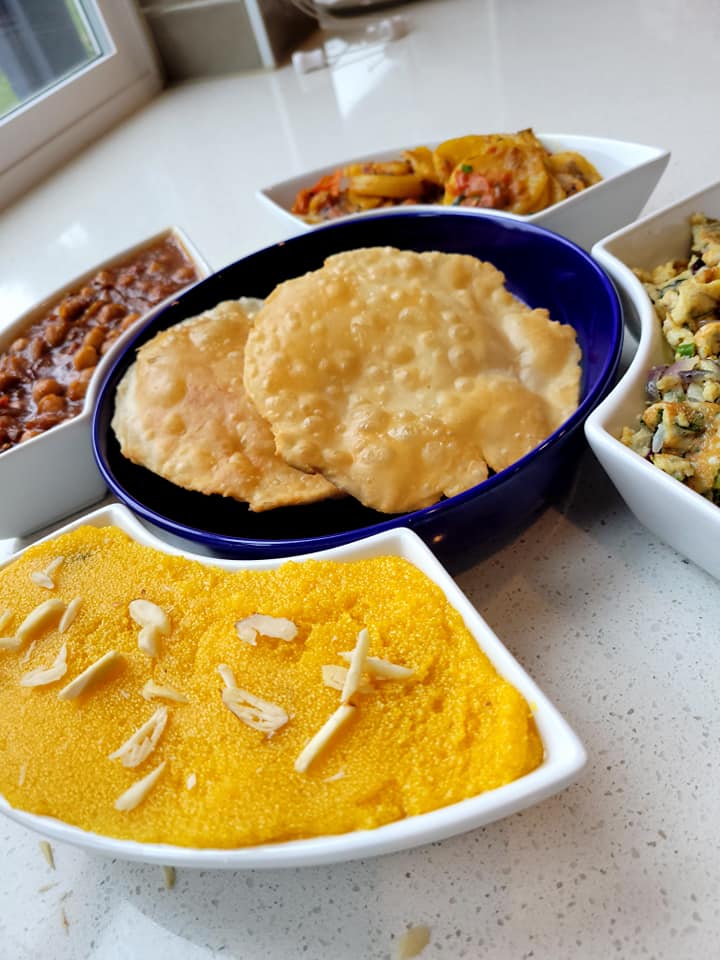 Ingredients:
Semolina/suji – 1 cup (toasted in dry pan for 2-3 minutes till it gives out aroma, and looks slightly brown in color)
Water – 1 cup
Sugar – 1 cup
Canola Oil/Ghee – ¼ cup
Cloves – 3 to 4
Cardamoms – 3 to 4
Kishmish/green raisins – 3 to 4
Orange food color – 2 to 3 drops
Chopped almonds and/or pistachio (unsalted) – 1 tablespoon
In a medium saucepan, heat up the ghee or oil. Once it's hot, add in the cloves, cardamoms, and raisins and once they start poppin' add the suji/semolina mix it for 2-3 minutes, add in the sugar, stir for another minute. Now put the stove in medium heat.
In the one cup water add in the drops of food color. If you have kewra or rose water or saffron (zaafraan) feel free to add. It really does add to the flavor.
Add the orange water mixture into medium saucepan with halwa. Keep stirring and let the water evaporate, within a few minutes you'd notice the halwa will leave the saucepan, and becomes thick in consistency. It's all done! Sprinkle chopped nuts on top. Enjoy!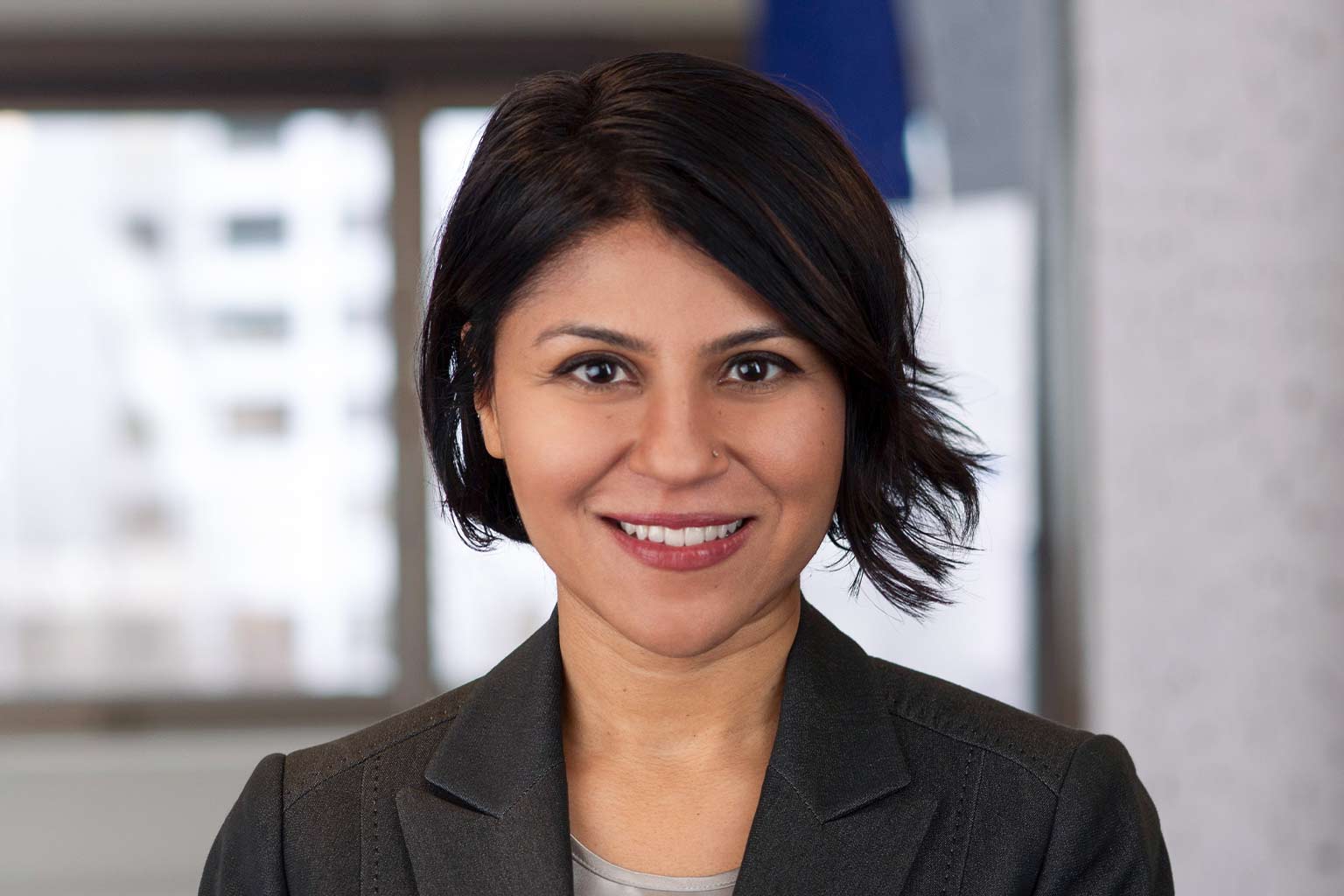 Maheen Mustafa is the founder of Maheen The Globe (MTG) a Seattle-based media outlet and independent production house covering global stories and perspectives. She covers beats social impact, wellness, business, culture, climate and race. Her email is [email protected], and Twitter handle @MaheenM_.