Pakistan is more than 50 years behind in its school education targets, according to the 2016 United Nations Global Education Monitoring Report. One of the main deterrents in reaching that target is the lack of quality teachers. Research shows that teachers are the most significant determinant of student success, yet most students don't consider the teaching profession as their first choice in Pakistan.
Durbeen, a Pakistan-based non-profit organization, aims to address these challenges by creating world-class teachers for government schools. Their core mission is to transform teaching into a highly sought-after profession in Pakistan. Durbeen was born in response to the widening gap between public and private education. I interviewed the CEO of Durbeen, Salma Alam. She emphasized the urgency of addressing the lack of qualified teachers in the education space. Here's more.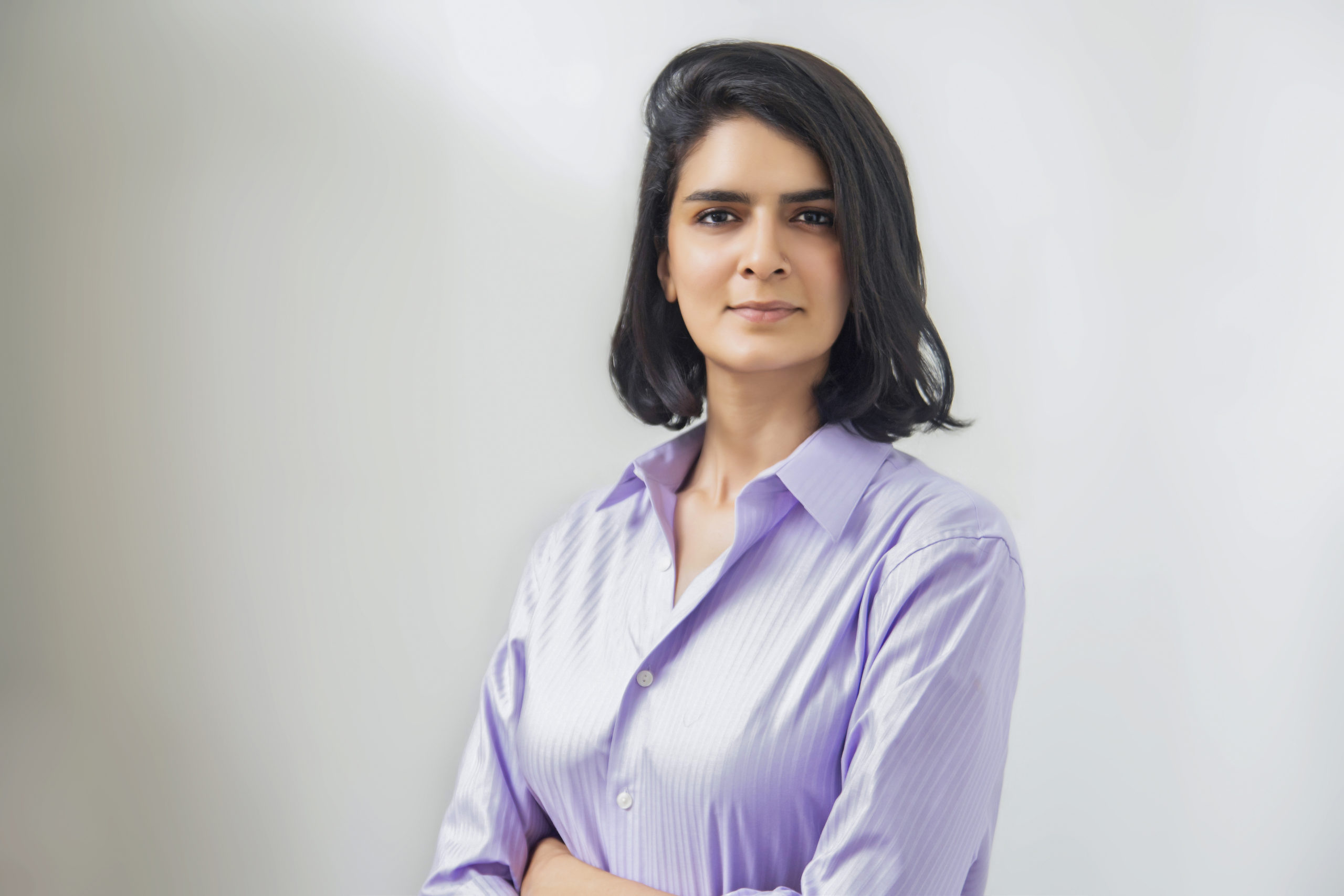 Tell us about your background and what inspired you to pursue a career in education?
Salma: I am an engineer by my undergraduate qualification, so education was never part of the plan. Some drastic life events led to me stumbling into this field in 2008. I started my career by volunteering at the Zindagi Trust schools. During this period, I started thinking about how teacher quality was the glass ceiling of any schooling system. Later, these thoughts crystallized into the need for a top-notch teacher education institution called Durbeen, established in 2017.
What does Durbeen aim to accomplish and why did you feel there was a need for this institution in Pakistan? 
Salma: Durbeen is a non-profit education company raising the education standard in Pakistan's government schools by staffing them with professionally qualified teacher graduates of reformed Government Colleges of Teacher Education.
Research shows that a child's teacher can make a bigger difference in their educational success than most other school factors. We also know this, having been students ourselves – we can all recall that one teacher who truly inspired us and opened doors and that one teacher who suppressed our potential and made us insecure. Durbeen's teacher education program is born out of this same realization – Pakistan will only prosper when a high-quality teacher becomes a commonly available right for everyone rather than a privilege for the few.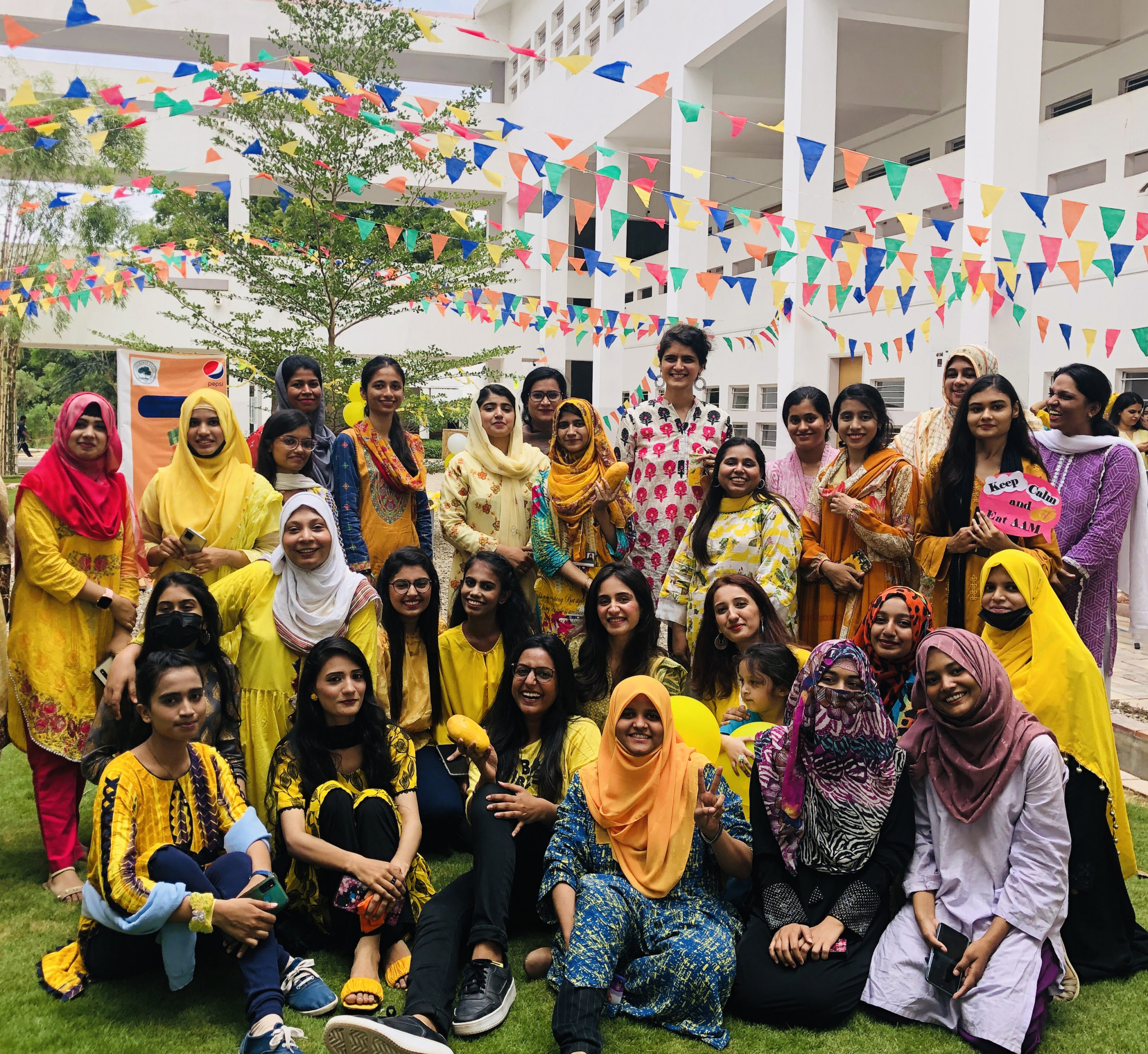 Durbeen connects teacher selection and quality teacher education with school reform. For this purpose, Durbeen has partnered with the Government of Sindh to take over the management of the Government Elementary College of Education, Hussainabad, offering a four-year undergraduate degree program to prepare teachers to teach in grades 1-8 in government schools. Durbeen's core mission is to transform teaching into a highly sought-after and rigorous profession in Pakistan. 
Durbeen has fully subsidized this undergraduate program; students pay no fee. In addition, all admitted students sign a bond agreement wherein, in return for free education, they commit to teach (a salaried job) in a Durbeen-assigned government school after graduation. Hence, the core goal of Durbeen's flagship project is to staff government schools with highly trained teachers who will provide a high standard of education to students from all socioeconomic classes.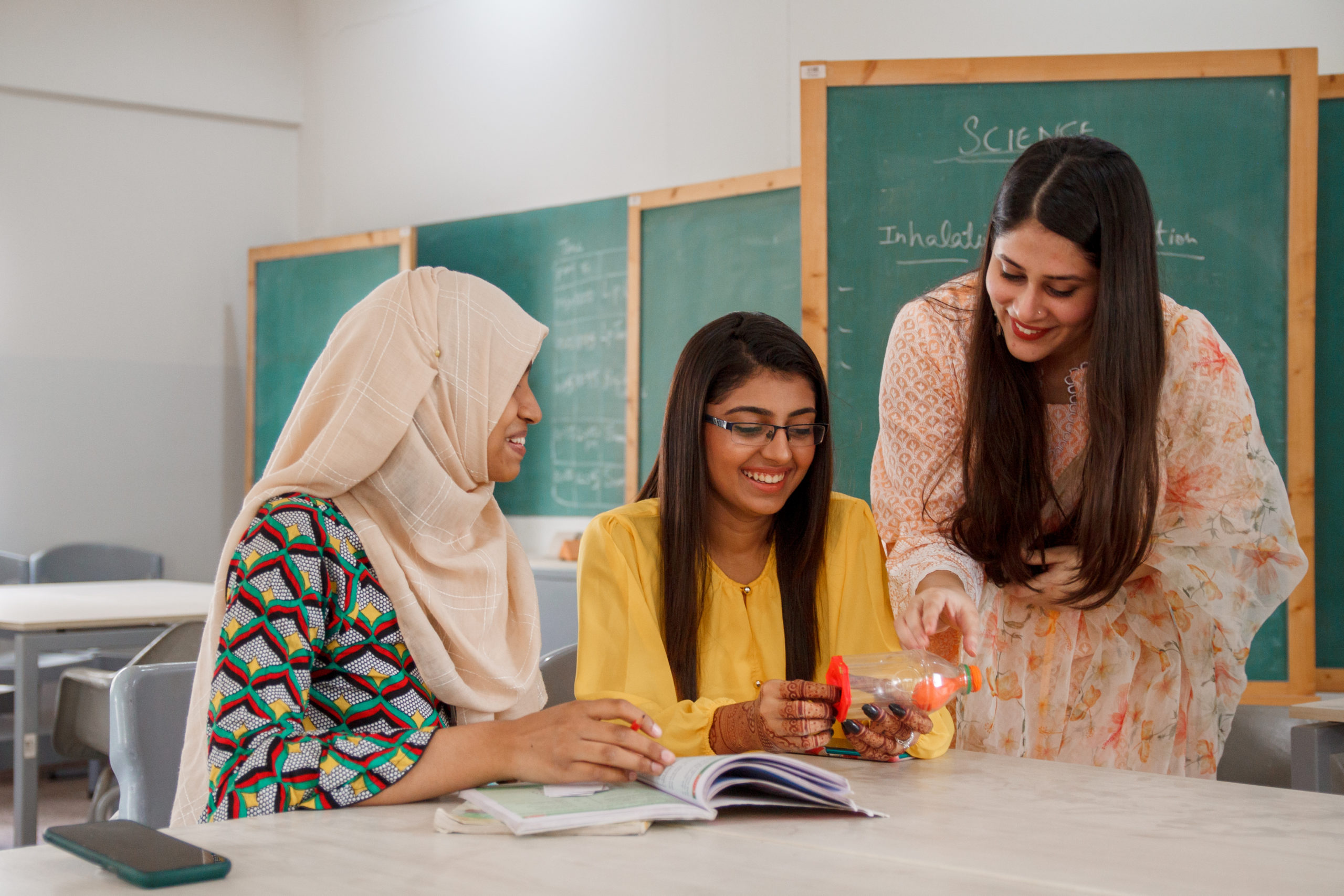 What, in your opinion, is the state of teachers in Pakistan. Why do you think people in Pakistan are not compelled to choose teaching as a profession there?
Salma: Unfortunately in Pakistan, there is no minimum qualification to become a teacher. Private schools hire teachers with relevant subject area degrees but no professional teaching qualifications. Government schools hire professionally qualified teachers, but given the poor state of teacher education institutions, this is no guarantee of effective teaching and learning. And low-income private schools will even hire teachers who have only completed a grade 8 education!
Hence, the teaching profession is generally not associated with rigor and prestige in Pakistan. This is further reinforced by frequent news of absenting "ghost" teachers, low paid teachers, corporal punishments and other such media scandals. All these factors have tainted the profession and have driven away the best and brightest in our youth from pursuing a teaching career.
What is the current state of education in Pakistan and what are the critical needs? What are some of the barriers in the education sector in Pakistan, and what can be done to overcome them?
Salma: According to the 2016 United Nations Global Education Monitoring Report, Pakistan is more than 50 years behind in its school education targets. Several elements need to come together to ensure quality education, but nothing compares with the teacher's central role. Research shows that a child's teacher can significantly impact their educational success more than most other school factors.
Hence, if Pakistan is to provide quality education to its children, the effort must be rooted in raising teacher quality. However, this is considerably challenging given the poor quality of teachers already in the system. Parents describe teachers as unmotivated, not concerned about children or simply never in school. In-service training with such teachers is a huge challenge due to their aptitude and motivation.
There is tremendous potential for improving teacher quality in the long term by attending pre-service teacher training. By setting high standards for admission, teacher education institutions can filter out individuals who need the capability and passion for the profession. In addition, a longer duration of the program, such as four years for an undergraduate program, can ensure that prospective teachers get the time to internalize a professional teacher's knowledge, skills, and dispositions.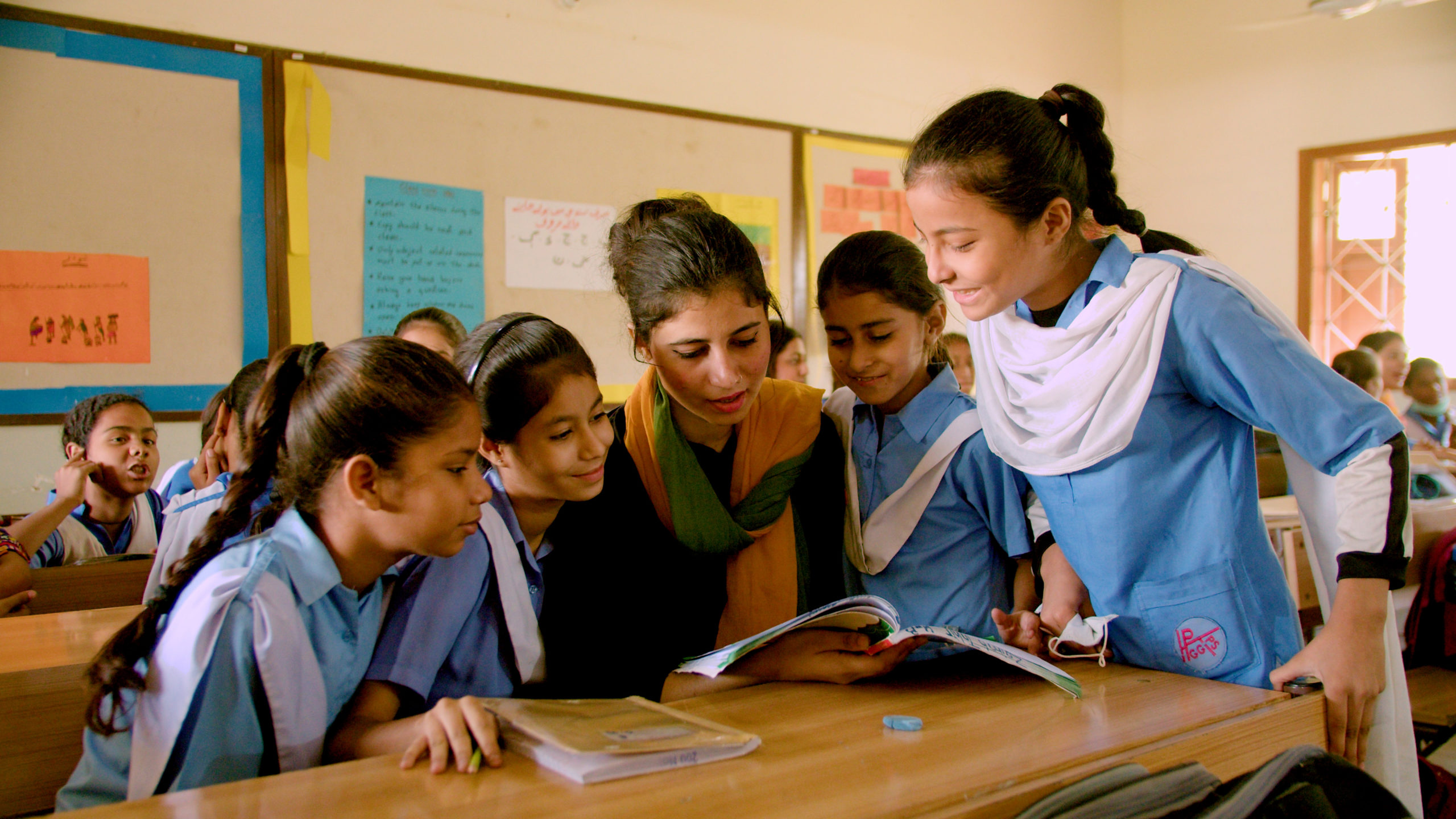 Tell us any upcoming plans Durbeen intends to accomplish in the coming months. 
Salma: In the past few years Durbeen has faced two core bottlenecks – student recruitment and B.Ed. faculty (teacher educator) recruitment. A high-quality teacher educator needs several experiences and skills: a teaching qualification (not to be confused with a general education degree), school teaching experience and a creative and adaptive mindset. Unfortunately, Durbeen struggles to find educators with all three skill sets. Given this paucity in Pakistan's education sector, Durbeen is now working to establish a two-year Master's program to develop high-quality teacher educators to teach in teacher education programs across Pakistan. 
To learn more about Durbeen, sign up for their newsletter and follow them on Instagram and Facebook.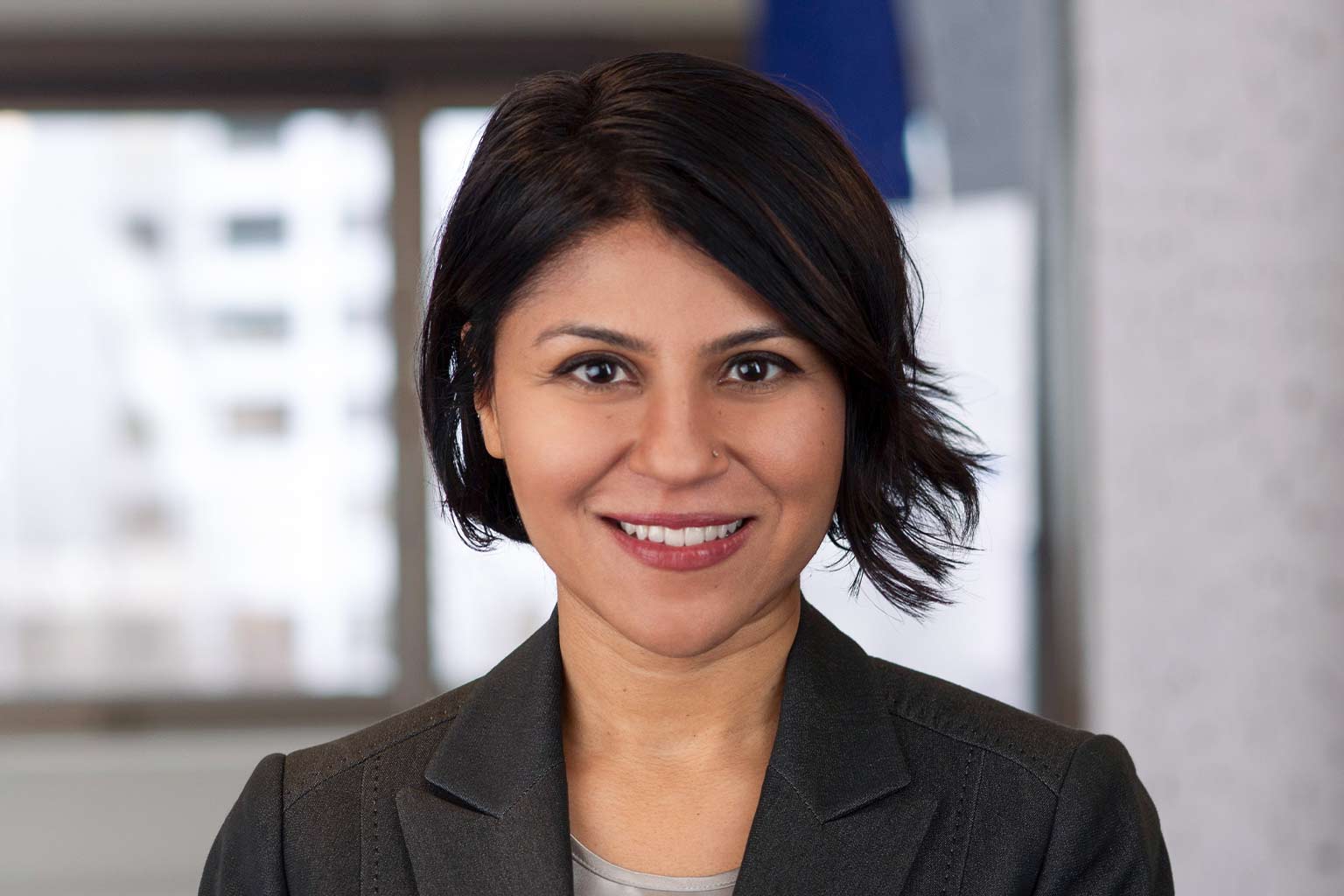 Maheen Mustafa is the founder of Maheen The Globe (MTG) a Seattle-based media outlet and independent production house covering global stories and perspectives. She covers beats social impact, wellness, education, culture, climate and race. Her email is [email protected], and Twitter handle @MaheenM_.