This pandemic has changed the dynamics of education systems around the world. The way we see education has transformed dramatically. Students, professors and institutions are adapting to teaching classes online. Even though these are challenging times, they also present a good opportunity for educators around the globe to reflect and reimagine the education systems. Maheen The Globe (MTG) team got in touch with teachers and students to learn about the challenges and positives out of this situation. Here is what professors, teachers and students have to say.
Arizona
Atif Ikram, Ph.D., Clinical Assistant Professor of Finance, W.P. Carey School of Business, Arizona State University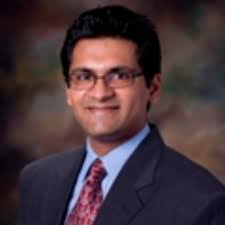 Retaining students' attention during lectures is challenging – they are stressed and distracted. Many professors (like myself) are trying/learning alternative teaching methods to engage students, and also offering support outside of class.
Students have all sorts of challenges! Some can't travel, some have to travel (back to their home country); some are struggling in adapting to online learning, whilst others are concerned about not graduating without a job lined up. Many working parents who are studying are struggling with work-life balance. It's really stressful for everyone.
The transition to remote learning/teaching is certainly difficult. But in the long-run, it will transform the education system for the better. Many students and teachers are realizing that technology is far more user-friendly and far easier to learn as they initially imagined it to be. Remote learning/teaching is here to stay.
Lahore
Junaid Akhtar, Assistant Professor of Computer Science, Namal Institute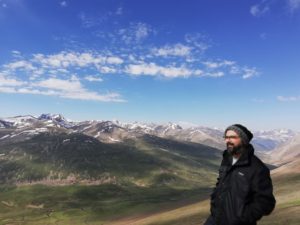 These are troubling times indeed, but every crisis is also an opportunity. As an educator, I don't think of opportunities in monetary terms, but an opportunity to reflect and reimagine education. For years or generations, education has been slowly reduced to getting bare-minimum training so one can land a foot at the first job. Now we know how clearly misdirected that goal post was. The students who have been trained to receive and follow instructions in black and white wouldn't know what to do when nobody on earth knows the clear set of instructions to give.
At Namal Institute, we have reimagined the entire curriculum and have introduced eight humanities based university cores in our stream that every student has to take. It doesn't matter if the student is an electrical engineer, computer scientist, business or math major. For instance: philosophy, history of civilization, great literature books, logic and rhetoric, principles of science, Allama Iqbal, arts and aesthetics, quantitative and computational reasoning and so on. Namal's motto has been, "shaping those who shape the future."
Given the COVID-19 crisis, I believe it is the right time to imagine a more sustainable future, but the more critical is the competency to be able to shape or materialize it. Without this kind of course set, I really doubt that purely technical courses can produce the right kind of thoughtful individuals that the world requires. This is a radically far-reaching ideal than just landing the first job.
While the universities in the rest of the world are feeling suffocated due to the push from STEM forces, I'm glad that we in Pakistan have managed to strike a fine balance between humanity and technology. Of course, face-to-face teaching has been disrupted for a while, and everyone I know is trying to discover the best ways to engage. In my opinion, only those of who already knew and practiced that the human connection comes before the course content will succeed in this online format.
Another challenge that our students in Pakistan are facing is the lack of internet access. Universities are also exploring forms of old-school distance learning, in addition to online education. This crisis is also an opportunity to step up, for teachers as well as students. I'm trying to get student volunteers to reach out to those students by telephone or other creative ways, and teach them what happened in the online classes. I have full faith that this would only bear good fruit, especially for those who choose to step up.
Seattle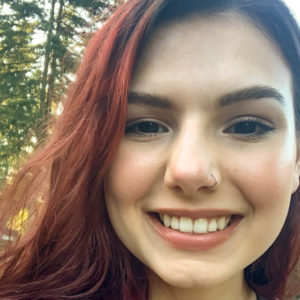 Since the start of the quarter two weeks ago, I'm surprised things are running as smoothly as they are. I really didn't anticipate it to. I study theatre with a concentration in acting, and it is impossible to have an online acting class when acting requires so much physical and interpersonal interaction. It's a little weird having it in an online lecture format, but my professor is tenacious and figuring out innovative ways for us to showcase our work and to grow as actors. On the flip side, my dramatic writing class actually runs more smoothly and works better in this online format.
This is a very stressful time for students and faculty in the department. None of us have experienced this before and we all still need to figure out and adapt to it. In addition to the class shift, all theatre productions, events, and clubs have been cancelled. But students are still finding creative ways to produce shows and hold different workshops online, which is great.
Two of my four classes don't have a scheduled meeting time over Zoom, so it can be hard to hold yourself accountable for doing the work. I know there are a lot of people out there who have difficulties learning material on their own, so I think it's more beneficial to have lectures either pre-recorded or over Zoom.
Heather Griffin, high school English teacher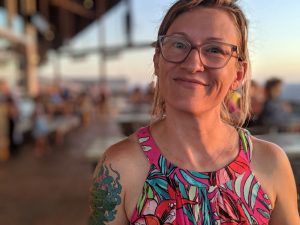 My colleagues and I work at a public high school in urban Seattle with over half of our students on free and reduced lunch, and it's one of the most diverse schools in the state. We're weighing the implications of our decisions in how we do online school. How do we ensure students without easy access to internet, technology, quiet spaces to work, or parents who can help are not left further behind? How do we use the people resources we have to make sure everyone gets the help they need? How do we track down our homeless students and help them do school when they may be living their entire days out of a car or shelter?  We are trying to think outside of the box. This unexpected quarantine offers an opportunity to not do the same old thing we've always done.
These are such challenging times. As a teacher and mom, I am balancing my own stress and mental health, being extra responsive to my kids and helping them with their homework, and trying to figure out the most equitable way to provide online learning for 150 high school students. My heart is constantly racing and I have to continuously remind myself to breathe deeply. Dance, workouts, snuggles, and hot baths save me.
Ramon Robalino, Economics Major, Energy Policy Minor, Junior, Western Washington University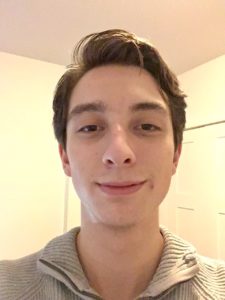 The learning curve for online classes is something to figure out, but I don't think this will dramatically affect my classes. I have lectures that can be easily taught online and the professor is able to post documents for students to access at any time. The only thing that would impact the learning mostly depends on how well professors can adapt to the online class format.
The university made a smart decision in moving to online classes during this time and communicating what things will look like for the rest of the year. However, they could be more transparent about other things that will be affected including some work study jobs.