Maheen The Globe got a chance to talk to Mehr Saad, the co-founder and Creative Director of Omorose, a San Francisco and Lahore-based clothing brand that is creating a lot of buzz in both the cities because of its cosmopolitan vibes and vibrant colors.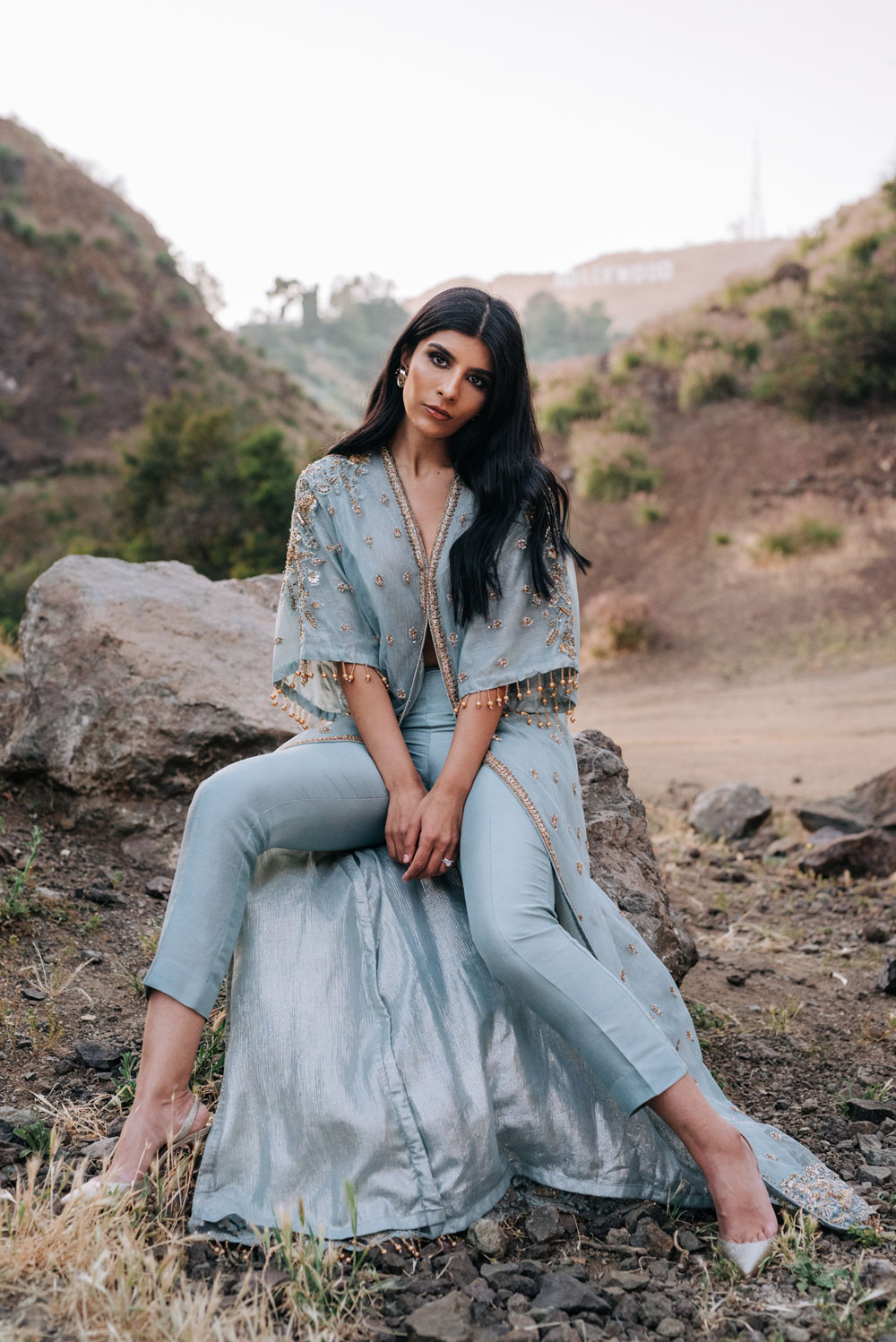 Tell us a little about your brand Omorose.pk. When was the idea conceived? What was your inspiration behind the brand.
I had been working for several years at different fashion houses, getting hands-on experience in designing clothes. After getting married, my husband who's an entrepreneur inspired and encouraged me to start my own brand.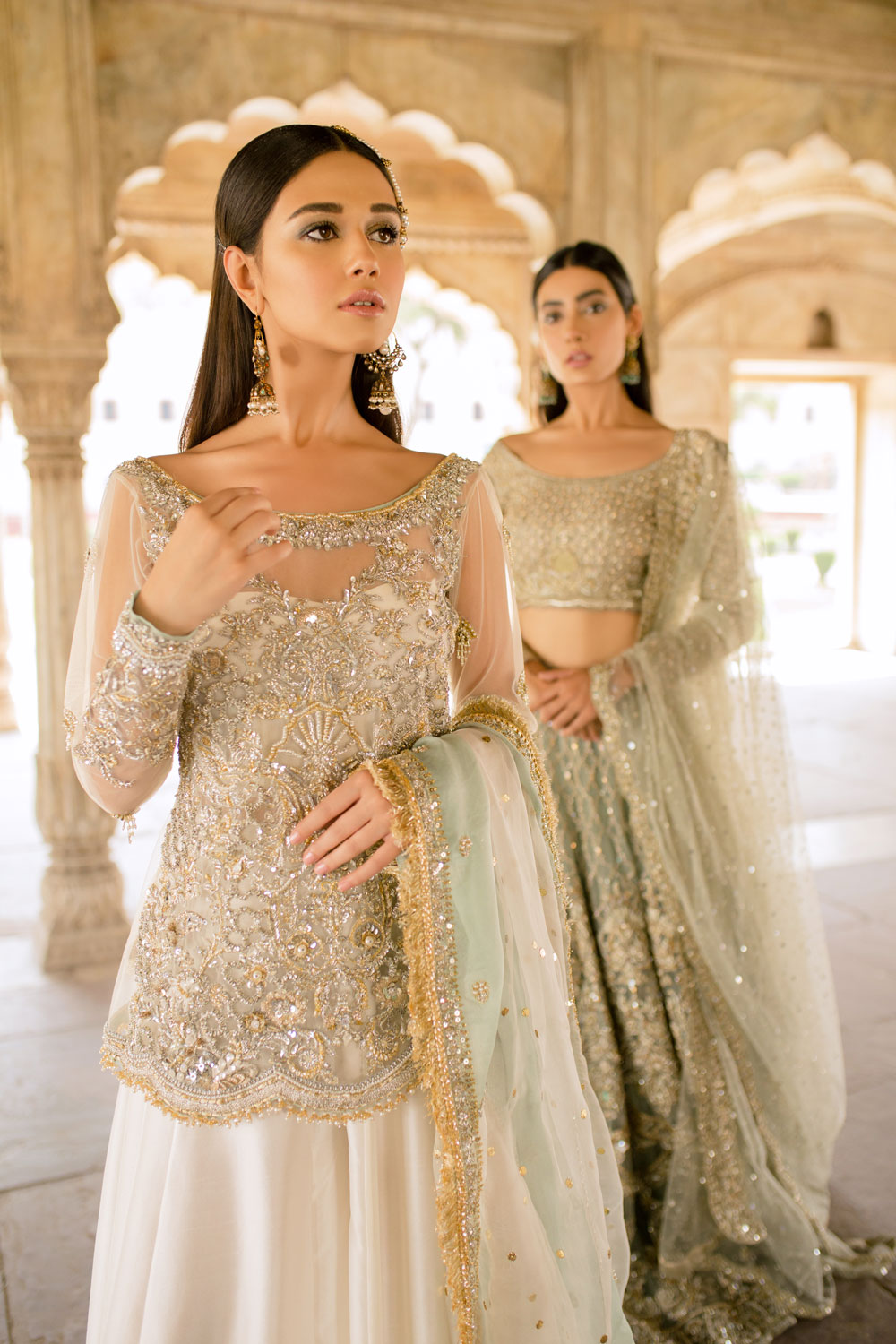 What's your background? Where were you born, where do you currently live? Your education and career path that led you to Omorose?
I was born in Pakistan and currently live in San Francisco and Lahore, splitting my time between the two cities. I majored in textile designing and worked in the fashion industry for more than eight years before getting married and then about a year or so later, started Omorose with Eman, my sister-in-law.
What's the unique edge of Omorose.pk? How does it cut through the clutter of numerous bridal brands in Pakistan?
We fuse art and design, with delicate and detailed fully hand embellished work in bridal wear, handcrafted with painstaking detail and precision. We have special training camps to recruit the top craftsmen, which gives us an edge in producing top quality dresses and innovating designs.
What is your thought process when choosing certain designs, clothing styles, color palettes?
I translate my ideas and imagination by hand sketching the designs myself. I love soaking in different shades, patterns, and ideas, and then let the fabric become my canvas.
Which one has been your favorite collection and why?
The latest collection is my favorite so far. It's the best work we've created. This collection is inspired by the elegance of the Mughal era's art and architecture. We've received rave reviews from our global clientele and we're super excited to see people wear them and customize them in their style!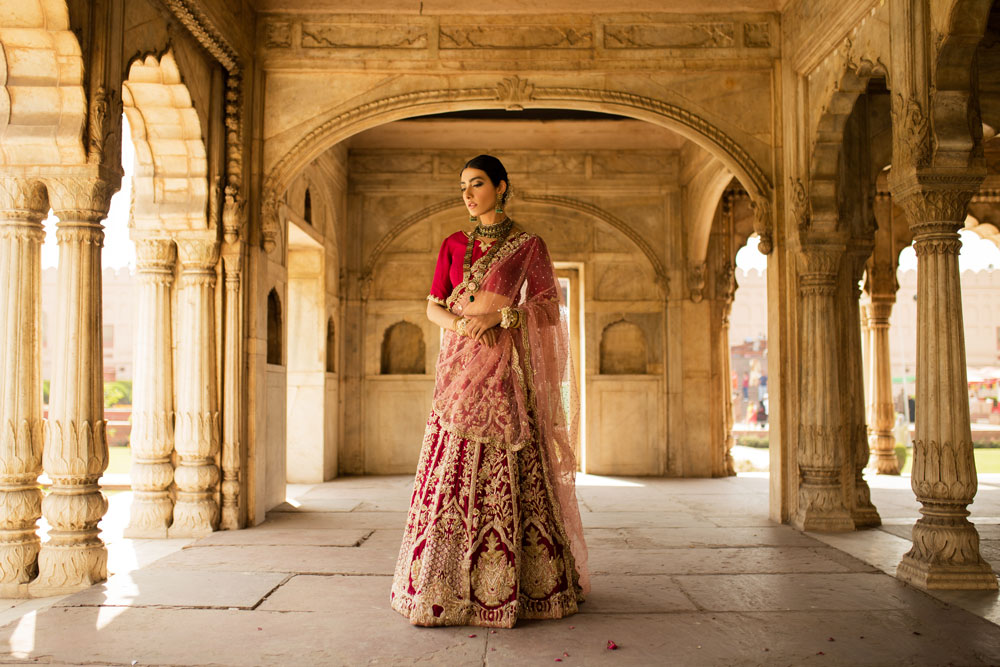 It has been both on-trend mixing old school charm and traditional kora-dabka-goatta with modern silhouettes. This has been coming for a while but the statement-dupatta is back on the fashion scene. This collection has a vintage look but with modern cuts.
Does your brand cater to only bridal wear, or do you have casual/office wear or semi-formals in your collection?
Omorose makes bridals and heavy formals. All our clothes are custom made.
Currently, what is the reach of your brand? Is it meant for just Lahore or San Francisco clients or are you tapping into US/UK markets as well?
Omorose is a global brand and we ship all over the world. We have a huge clientele in the U.S., U.K. and the Middle East. The response on the West Coast has been overwhelming, particularly from San Francisco. So we are planning to open a studio here as well.
How can I buy your clothes if I'm based in the United States? Tell us in detail about your online purchasing options.
Omorose makes customized clothing so customers reach out to us through our Instagram page (@omorose.pk) and schedule a time to meet at our studio in Lahore or San Francisco, and if they are in another city/country, then we schedule over FaceTime.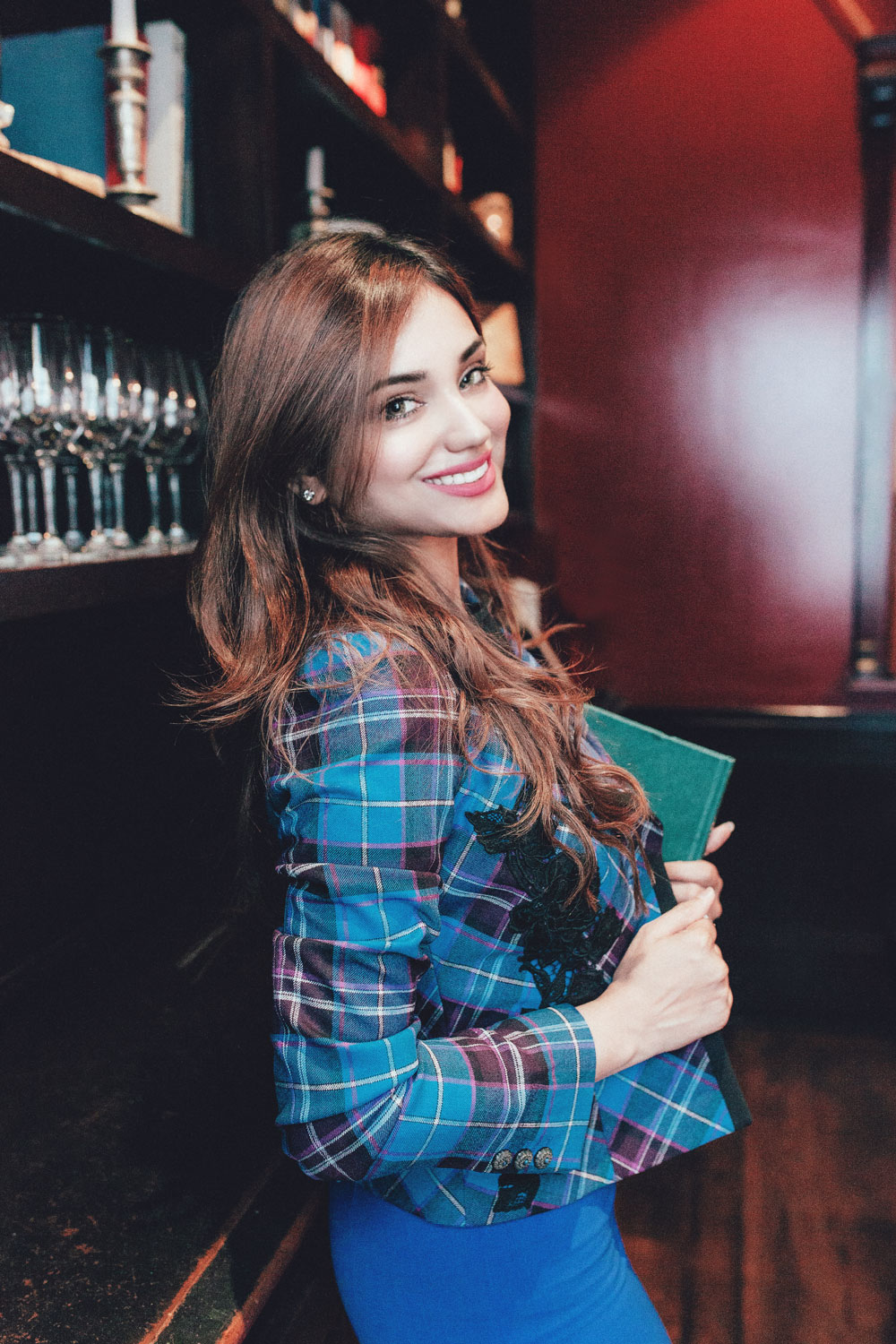 What are some of your thoughts on the current fashion industry in Pakistan? What's trending?
Everyone has a different take on trends. Some jump towards new and trendy cuts while others prefer more traditional designs. In bridals, Red is still extremely popular despite the fact it's been there since forever. In formals, both medium length shirts and gowns are in. But my current favorite trends are statement sleeves, modern ruffles and one-shoulder tops.
What do you think of the current Lahore fashion? Hate it or love it?
We mostly follow international fashion trends. In Pakistan, Lahore is the center of fashion with very talented designers producing great work. It creates healthy competition and everyone stays at the top of their game.
What inspires you and motivates you to go to work every day?
The artist in me yearns to paint every day, and I express it on my canvas. The clothes I design are my canvas and painting.
When you get a mental block in creativity, what do you do? 
At times I go back to my design roots and immerse myself in creative meditation. Sometimes I just take a break, and then once I'm refreshed, get back into my creative process.
What are your outlet/hobbies/interests that you do to unwind?
I enjoy shopping (surprise surprise!), I have become a bit of a foodie and I love to travel. All three are my outlets and something I really enjoy.
You're a foodie! What are some of your favorite spots (outdoorsy and/or food spots) in Lahore and in San Francisco? Name top three of each city.
I became a foodie after I got married. My husband loves food. In San Francisco my go-to spots are:
1) Kokkari
2) Burma Love
3) House of Prime Rib.
In Lahore:
1) Aylanto
2) Sumo
3) Gai'a
How has married life been for you? Do you think it helped your business grow or was it challenging at first? We all know marriage is all about compromises and sacrifices. Your husband is a thriving entrepreneur based in San Francisco (CEO of Fizz.io), has his business mind helped you in your business? 
I started Omorose after I got married. Running a business is extremely challenging and he has been an incredible support system for me. He was the one who actually encouraged me to start Omorose and gave us the seed capital. Naturally, his business mind has helped us overcome many challenges and avoid pitfalls, enabling us to grow at this speed.
How do you define a successful marriage? Do you think marriage is a partnership? Tell us how the two of you achieve work-life balance?
A successful marriage is where you thrive individually, as a couple, and overall are creating positivity in each other's life. There will always be challenges and compromises but if you understand each other well, you can overcome them together.
Tell us some of your challenges you have faced trying to establish your brand and then growing it in two different cities (Lahore and San Francisco).
Naturally, the biggest challenge has been operating in two totally different parts of the world. I typically work six months in San Francisco and six months in Lahore, while my Co-Founder and sister-in-law is based in Pakistan. The time zone, managing employees, ensuring quality are all tough to manage when you're so far away.
What are some of your memorable/favorite moments as owner of Omorose?
Our last photoshoot was the most memorable for me as we had planned it for months. We finally booked the historic Lahore Fort and held our shoot right before the summer heat struck Lahore. It was artsy, cultural and really complemented our latest collection.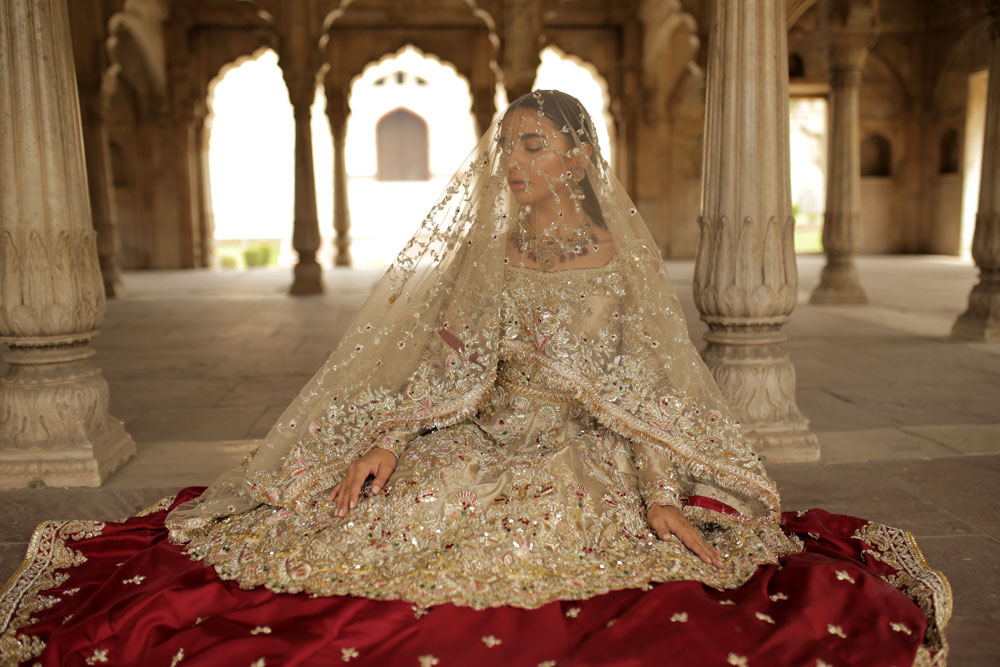 Maheen Mustafa is the Editor-in-chief/Founder of Maheen The Globe

which is a Seattle–based, independent, woman-owned news media outlet and online magazine covering the following beats: Food, travel, coffee, health, education, business, art, sport, film, fashion, music, dance. It will also contain special features/editorials/interviews of celebrities, top influencers, women-led small businesses with a special focus on immigrants and moms. Regions covered: Local neighborhoods (Fremont, Ballard, Seattle downtown, West Seattle, So-Do), State-wide (Washington), Nationwide (USA), Pakistan and global. #globalperspective
Follow Maheen on: