Empathy. I hope that's the sentiment that resonates with everyone at this time.
The current situation takes me back to a chilling and rather prophetic conversation I had with APCO Worldwide CEO, Brad Staples. We met six months ago at the company's 35th anniversary in Seattle – I'm a proud APCO alumn. Brad and I were discussing politics, current affairs, and global economy. I brought up the Kashmir lockdown, and I vividly remember saying "Brad, imagine the 30 of us in this room on a lockdown for more than a month. Wouldn't that test our patience to the limit? Wouldn't that drive us crazy?"
And that's where we're at. On a lockdown, a worldwide lockdown. Perhaps we can empathize with war-ridden regions that are on a lockdown with no end date in sight.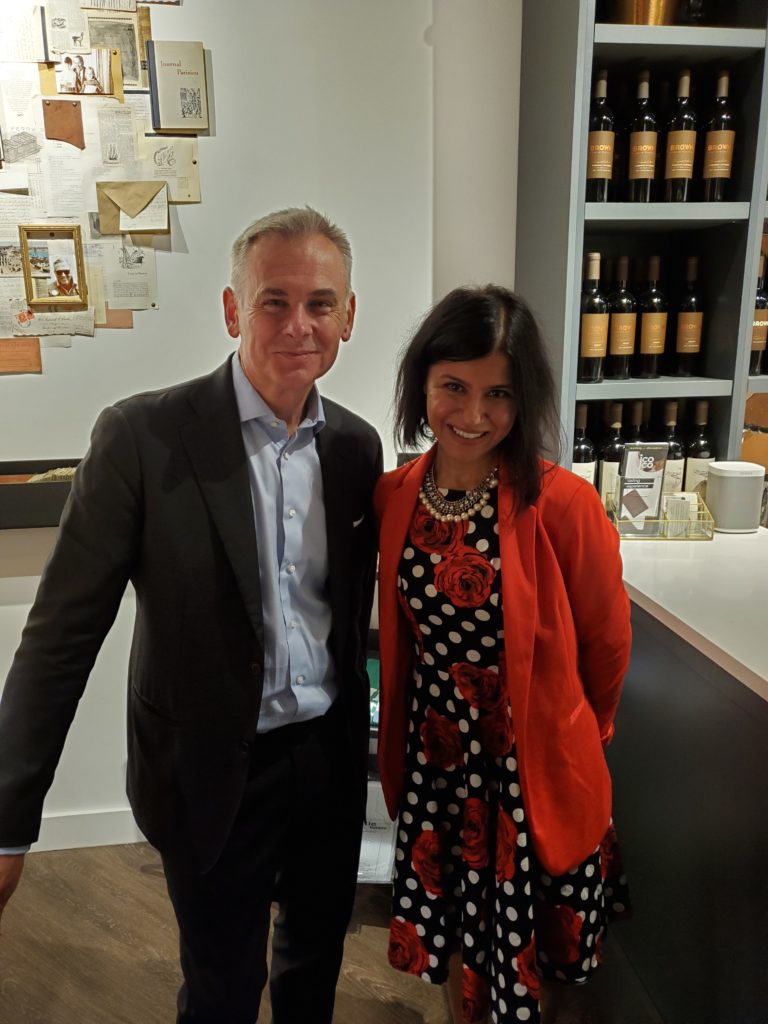 My heart's beating with New York
This week my heart's with New York. The coronavirus has hit that state hard. On April 6, New York Governor Andrew Cuomo indicated that their curve is flattening, reaching an apex, and plateauing. For two consecutive days, New York reported fewer deaths than the day before but on April 7, the death count rose to 731, a record number for the state.
I love New York – its cosmopolitan vibe, diversity, open-mindedness, culture, and the food! However, it has also been bittersweet for me. I fell in love with my husband there, but the timing wasn't the best. It was 2008 and the recession had hit America hard, the worst it had in 30 years. High unemployment rates and no jobs. But I was on a high. The love bug caught me. I had left my dream job in Pakistan – I was a broadcast journalist – took all my savings and moved to the United States to pursue my "American dream." 
Everyone asked me just one annoying question, "what's your plan?" I confidently snubbed, "what plan? I'm in love! I'll get a writing gig somewhere and make it work." Problem with being an idealist. You live in your dream bubble. I'm a hard-core realist now. You live, and you learn. Within six months I got my reality check – no job in sight and savings depleting, I moved back to Pakistan. New York had failed me.
I'm having major deja-vu these days with the current economic situation because it reminds me of that 2008 recession. Enough about nostalgia! Let's get back to the present times, shall we? So, yes. New York, concrete jungle where dreams are made of, is in a bit of a grind these days. To get a better grasp of the on-the-ground economic realities of the Big Apple, I got in touch with two top global influencers, asking them some hard-hitting questions about New York's and global economy. Here's what they had to say.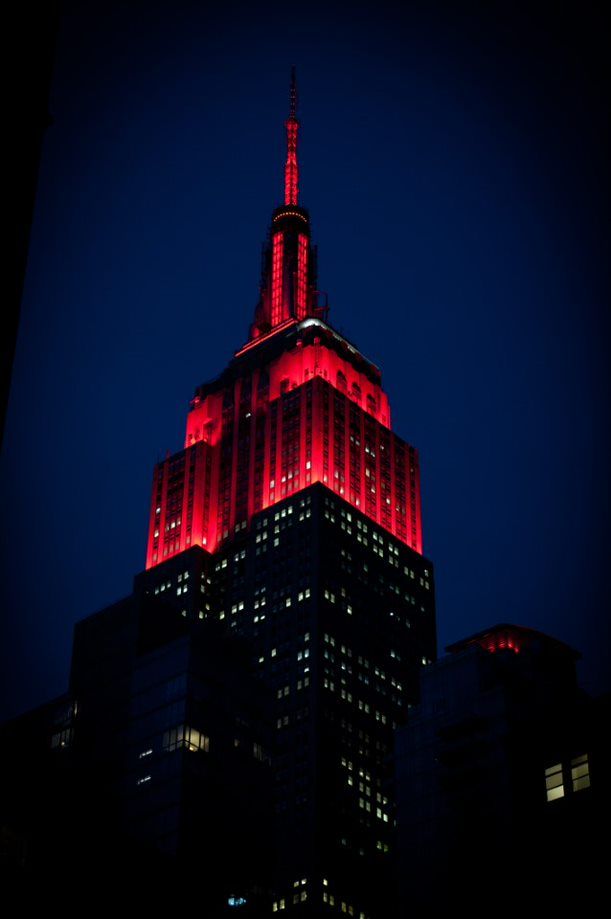 East coast perspective
Samrah Kazmi, Award-winning Risk & FinTech Executive, Independent Global Risk Strategist (New York)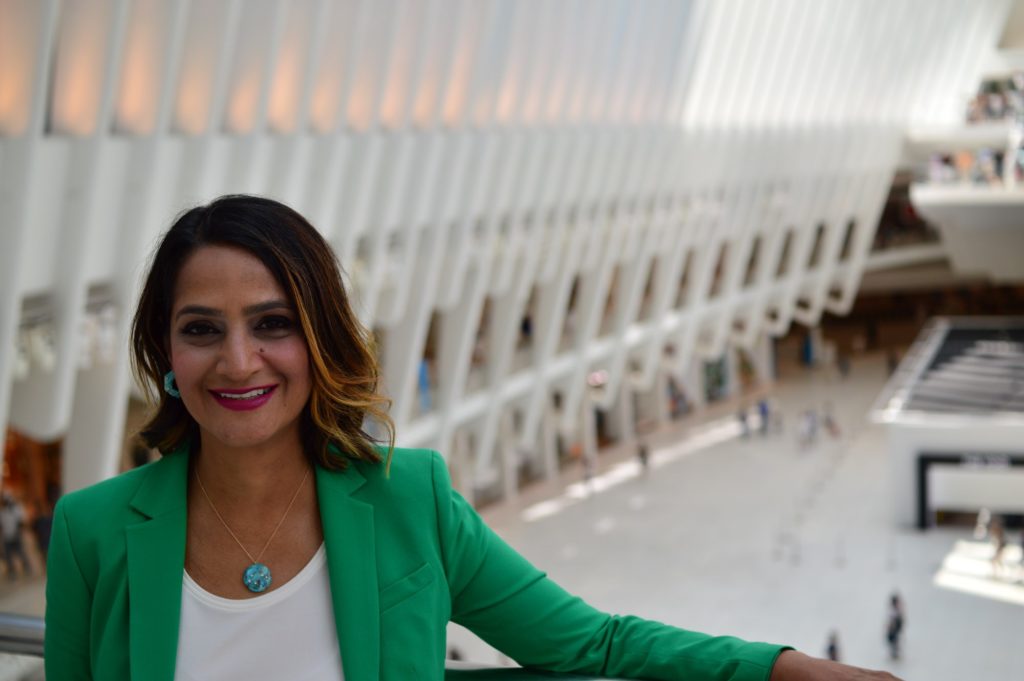 About Samrah: Samrah Kazmi is an award-winning Risk & FinTech Executive based in New York. She has held senior leadership roles on Wall Street & Big Tech, has been named a Top RegTech Influencer by Onalytica, and is the recipient of NYC's Inspiring Fintech Female award. She is a Futurist and a Change Agent at the intersection of Technology, Sustainability and Risk. During her time on Wall Street, Samrah was part of the elite Risk teams that executed the historic merger of the New York Stock Exchange with Intercontinental Exchange and GE Capital's, "Project Hubble", the largest ever Risk Transformation in corporate history. Samrah holds a Bachelors in Economics & Journalism from Boston University, an MBA from The International University of Monaco, certifications in Disruptive Strategy from Harvard Business School, Digital Transformation from UC Berkeley and Fintech from MIT Media Lab.
What is your overview on the current global economic situation?
Born out of the Great Recession of 2008, history's longest bull market finally came to its bitter end. While the Federal government's announcement of the CARES Act has removed some uncertainty, we should continue to expect amplified market volatility as the virus spreads across the globe, challenging preparedness, disrupting supply chains and raising uncertainty about the resumption of economic activity. A "Black Swan" event, the Coronavirus has wiped out massive amounts of wealth."
A robust 11-year economic expansion has suddenly come to a grinding halt with no visibility on when it will fire back up again. As much of the US remains on lockdown, analysts' forecasts for GDP growth continue to be revised downward. Goldman Sachs estimates a 24% decline in the second quarter of 2020 followed by a strong recovery in the third and fourth quarters. Key assumption: By then the virus would largely have been defeated.
How will the historic $2 trillion stimulus deal help New York's economy and eventually global economy?
"The government's $2.2 trillion economic relief package is a start, but as lawmakers themselves have acknowledged, a lot more needs to be done. The more prompt, expansive and robust the policy response, the less damaging the impact of the shutdown on the wider economy. This will also minimize the risk of global contagion."
What are your thoughts on the current global public health crisis intertwined with the economic crisis. We are heading to a global recession?
We are at a Tipping Point where this global health crisis could trigger a financial crisis, further compounding the problems at hand. To mitigate this risk and strengthen the banks, Fed Chair, Jay Powell, must take aggressive action including using the emergency lending powers that he has been granted."
The question is not, whether we will go into a recession but rather, when will we recover from it? The coronavirus recession has arrived and exhaustive scenario analysis by the World Economic Forum and McKinsey & Co. project recovery timelines of upto 3 years if the government's economic and public health response is slow and "muted".
As the St. Louis Fed projects US Unemployment at 32%, far exceeding the 24.9% during the Great Depression, the average American worker will be hit hard. Mostly living paycheck to paycheck without the safety net of universal healthcare or a stash of emergency funds, this will be a fight to preserve their lives and their livelihoods."
West coast perspective
Kimberly Gardiner, Senior Director, APCO Worldwide (San Diego)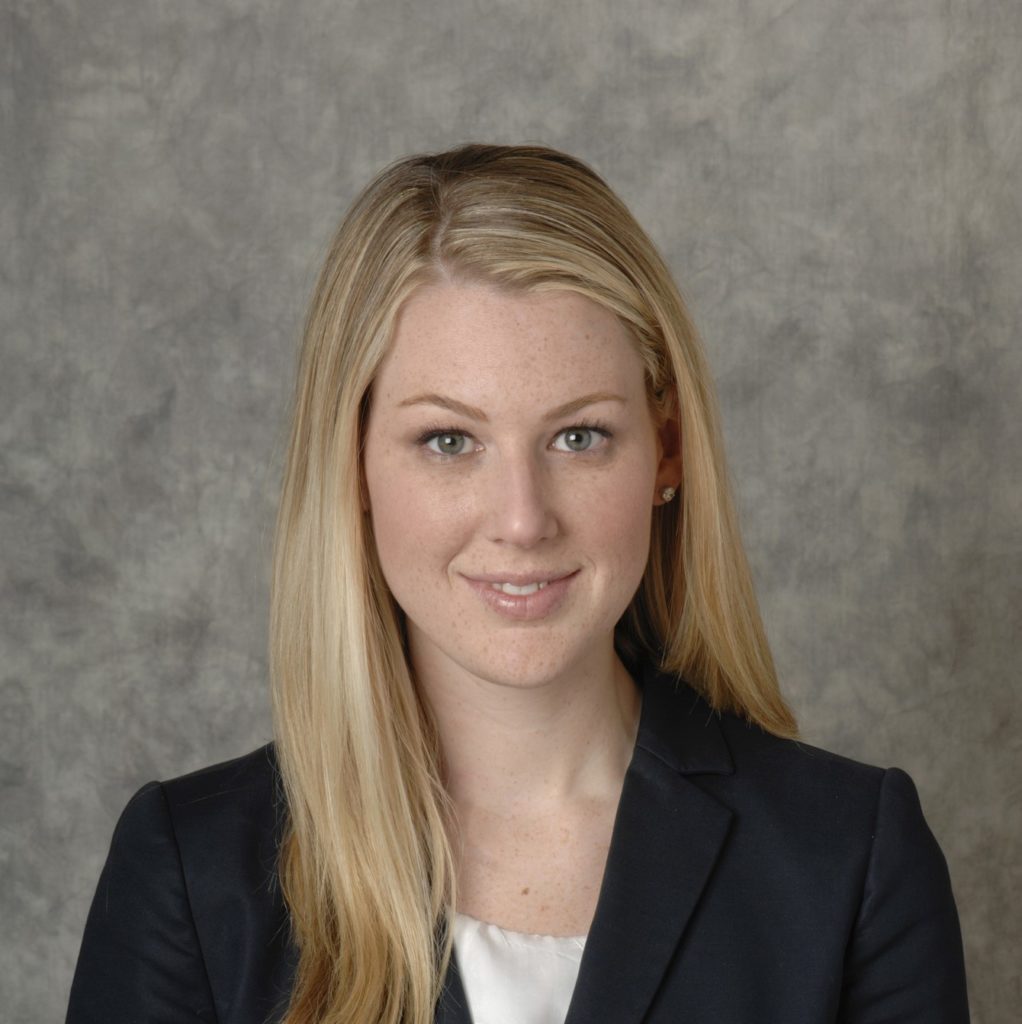 About Kimberly Gardiner: Kimberly Gardiner is a Senior Director with APCO Worldwide. She was in the New York office for 10 years and has recently relocated to the San Diego office. She is a strategic communications expert specializing in corporate communications, corporate social responsibility, and issues & crisis management, with experience working with large multi-national organizations. As APCO's talent & culture practice lead, she partners with organizations to develop and deploy effective employee engagement strategies that deliver business results. Kimberly began her career working in the office of Ken Livingston, mayor of London. She received a Bachelor of Arts in History and International Politics from the University of California at San Diego.
How is this impacting employees/workforce?
We're going to see major adjustments to how companies operate because of this crisis. Skills like adaptability and agility are going to become increasingly important in the workforce, and workers are going to seek out companies offering job security and trustworthy leadership above everything else.
 Philanthropic giving as a result of the pandemic?
Companies have taken unprecedented actions to support employees and communities during this pandemic. From employee relief funds and paid sick leave policies, to cross-industry partnerships to address community needs, to manufacturing innovations to address medical supply shortages, corporate response to this crisis has raised the bar for what we should expect from business in the future.
How will the historic $2 trillion stimulus deal help with New York's and eventually global economy?
This is a much-needed step in providing essential funds for small businesses and nonprofits who are facing difficulties paying their bills because of the outbreak. However, we need to be prepared that it's going to take some time to feel the impact. In some instances it may not happen quickly enough to avoid layoffs and closures.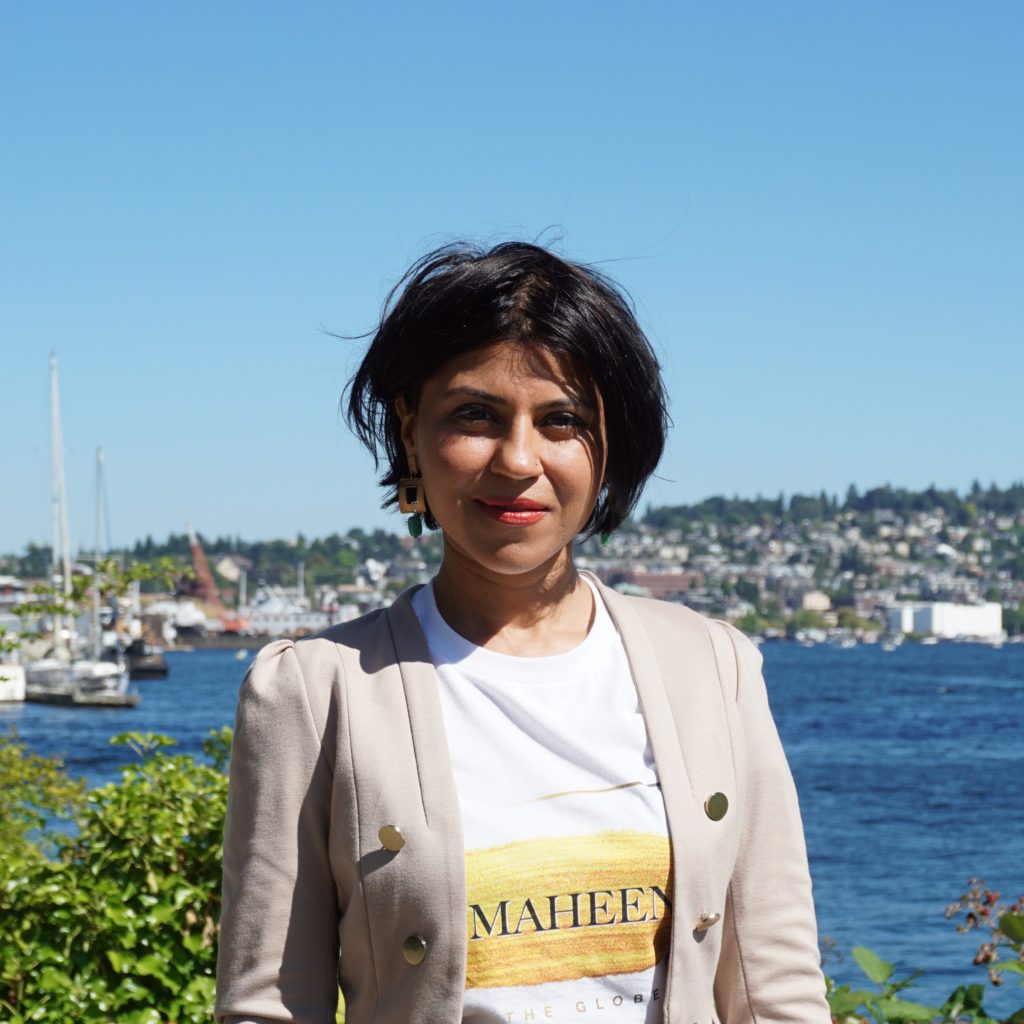 The author of this piece, Maheen Mustafa is the CEO, Founder, Editor-in-Chief, and Senior Writer of Maheen The Globe (MTG) a Seattle-based global media outlet covering global stories and perspectives. She covers beats social impact, wellness, food, education, space, fashion, culture, business, and music on MTG. You can send your pitches to her at [email protected]. Her Twitter handle is @MaheenM_.