This Easter try some Italian inspired, easy-to-make recipes on Foodie with A Life, a food blog by Christina Conrad.
Fun fact – she's also my dance buddy. I share a special bond with the girls I dance with. It's heartening to go through life experiences and milestones together. We're rooting for each other through it all. Empowered women empower women. Christina and I danced throughout our pregnancy, till the very end!
She mentored me when I first launched my food blog Maheen The Globetrotting Foodie three years ago. She works at Amazon too. Here, she fills us in about her style of cooking, how she juggles between her daytime Amazon job with her food blog and toddler.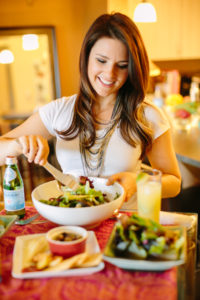 Tell us a little about your food blog. When did you start and what was your inspiration behind it?
I started my food and lifestyle blog in 2011 while splitting my time between cooking in a downtown Seattle kitchen and teaching yoga. I was working a ton but still wanted to eat satisfying, easy to prepare meals made from fresh ingredients, and I also felt the same need from my friends, family and customers at the deli. Foodie with a Life was launched to share delicious food with busy people. The recipes are applicable to so many lifestyles- busy parents, single professionals, health focused people, and basically anyone who's craving wholesome meals with a foodie flair.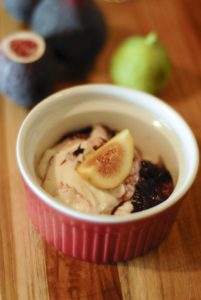 How do you manage working at Amazon and your blog at the same time? And on top of it, being a mom?
I don't write very much, unfortunately, but I love to cook. It's therapeutic to get creative in the kitchen and I feel good all week eating food that is made from fresh, seasonal ingredients. We meal prep on the weekends which allows us to eat mostly home cooked food throughout the week and I post some of the more appealing photos on social media when I have the energy. Most of the time, I'm just telling my husband how lucky he is to have me cook such delicious food for us.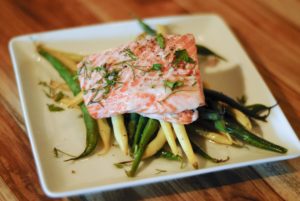 What are your comments on the current food scene in Seattle? Most of the restaurants have switched to takeaways. How has that impact your blog content?
Honestly, we haven't dined out much since having my daughter about a year ago. I think the last place we went out to dinner was having a family sushi date with our daughter at 5:00 p.m. one evening. I would not recommend going out to sushi with a grabby baby, it was not fun.
Regarding restaurants switching to take-out, my heart goes out to the food service industry around the country. It's a hard business with slim margins. Having the additional cost of to-go packaging, which really adds up, and balancing food costs, payroll, rent, etc. –is a tough balance to strike.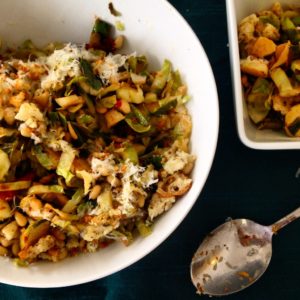 Has the current restaurant closure situation opened up the creative side of you as a blogger?
We've been cooking a lot! I've opened old cookbooks and attempted new recipes. Recently I've been working through Yotam Ottolenghi's cookbooks "Plenty" and "Jerusalem" – my Instagram is chronicling the adventures and ingredient substitutes since we're going to the grocery store so infrequently.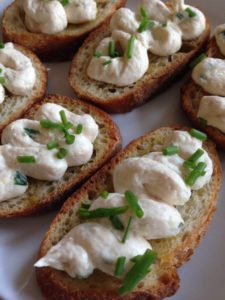 What can the Seattle community do to support food bloggers and local food businesses?
Read, cook, enjoy home cooked meals, support local restaurants, and get fresh air. Slow down with your family if you can. I think that's helpful for us all.
Maheen Mustafa is the writer of this article. She is the CEO/Founder of Maheen The Globe LLC, a Seattle-based, independent, woman-owned online media company covering global stories and perspectives. Whatever rings global, we're on it!
Underlying themes: Global business, women empowerment, immigrants and wellness.
Current sections: Food, travel, coffee, health, education, culture.
Soon to be launched sections: Climate, tech and space.
Regions focused: United States, Pakistan and worldwide.