SEATTLE, WA, March 28, 2020.
Published date: 1:07 PM (PACIFIC TIME)
Last updated: Tuesday, March 31, 2020. 9:30 AM (PACIFIC TIME)
On March 4, 2020, I reached out to Taylor Soper of GeekWire, the superhero of the tech world, to meet for coffee. Our plans got pushed as he was working from home (WFH). Who would have thought this mundane acronym would blow up to be the buzzword it is today. What we witnessed that day was stunning and unforgettable — a domino effect of sorts. In matter of minutes, as I read on GeekWire, Seattle corporate giants Microsoft, Facebook, and Amazon started shutting their offices one after another, instructing their employees to "WFH".
UNITED STATES/GLOBAL OVERVIEW
None of us could ever fathom the magnitude of coronavirus and how it shook the United States and the world, erupting an unprecedented global public health and economic crisis, unparalleled to anything we have seen. As of now, the United States has the most number of coronavirus in the world, exceeding China and Italy. According to John Hopkins University (JHU) U.S. death toll is over 3000. Initially, Washington State was the epicenter in the U.S. A week ago it was California, and now New York. The new hot spots are Detroit, Chicago and New Orleans. Globally, the number of cases stand well above half a million – over 800,000.
On Thursday, Washington State Governor Jay Inslee said, "It is absolutely necessary that we dramatically increase our hospital capacity, or we will be overwhelmed if we don't get this curve down to negative very, very quickly." Meanwhile, the U.S. Army Corps of Engineers and FEMA (Federal Emergency Management Agency) is setting up a military field hospital at Seattle's CenturyLink field to help the local hospital's capacity in handling the growing numbers of coronavirus patients. Three hundred soldiers from Fort Carson, Colorado were deployed to staff the hospital. It is expected to create at least 150 hospital beds for cases not related to coronavirus.
Seattle Mayor Jenny Durkan was on CNN Saturday morning, "We still almost have no testing in the Seattle area. We are running blind in many ways." she said, adding, "The actions we take are largely because we have some of the great research scientists here today. We cannot win if we have the "Hunger Games" state versus state, city versus city. We got to come together as a country and the nation has to lead." Washington n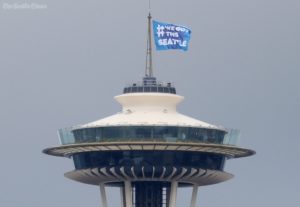 Earlier on Friday, New York's Governor Andrew Cuomo shared his continued two-pronged strategy to fight coronavirus in New York: Flatten the curve. Increase hospital capacity. The only way to halt this pandemic is to starve it. Slow the spread. Hence the social distance practicing, stay at home measures, closing down bars, restaurants and schools is the way to go.
Unfortunately some young people are still not practicing social distancing. Dr. Anthony Fauci, director of the National Institute of Allergy and Infectious Diseases and White House health advisor talked to NBA star Steph Curry via Instagram Live on Thursday in an effort to help Curry's young fans understand why social distancing is so pivotal in flattening the curve and slowing the rate of coronavirus spread. Just today President Trump extends social distancing guidance until end of April.
This situation looks damning, but there is a glimmer of hope. So here's some good news. According to JHU, total number of coronavirus recovery cases in U.S. are above 5000, and globally more than 170,000. More good news? Keep reading!
Coronavirus spread
King County is lucky to have leading researchers, scientists proactively looking for ways to contain the spread of coronavirus. Just last week, the Seattle Flu Study partnered with Public Health – Seattle and King County to launch SCAN (Seattle Coronavirus Assessment Network). It will help public health to get a clearer picture of how pervasive this virus is within the community.
Also, a small pilot program of 2018 flu study was adapted and customized to combat coronavirus as soon as the first U.S. case was detected in Snohomish County. They're partnering with Public Health — Seattle & King County, the Washington State Department of Health, and the Centers for Disease Control and Prevention.
"The spread of the coronavirus will be exponential – which is bad. But its inevitable decline will also be exponential, which is good, emphasized Seth Sohostak, Senior Astronomer at SETI Institute. Moreover, China announced this week it now has almost no local transmission of the coronavirus. China has also taken even more strict measures by temporarily suspending almost all entry of international flights into the country. It's by far the most stringent travel ban since the coronavirus pandemic.
N95 Masks, Ventilators Supply, SCAN
What is the current public health crisis? Lack of ventilator supply, N95 masks and hospital resources. Is there anything happening to meet that demand? Yes. 3M, a large manufacturer of protective N95 masks for medical workers is shipping half a million masks to New York and Seattle on Monday. Here are the stats: Their factories in South Dakota and Nebraska are producing 35 million N95 masks a month, 90 percent of them are for health-care workers. In addition, Seattle-based Nordstrom says it will sew more than 100,000 medical masks, their teams in Washington, Oregon, Texas and California are involved in this project.

Let's talk about ventilators supply. Ford, GE are planning to produce 50,000 ventilators in 100 days. Also, a small Washington company called Ventec Life Systems is working around the clock to meet the evergrowing surge in demand for ventilators. They are now on the front lines of the worldwide COVID-19 outbreak. The manufacturers say their buyers are from 65 different countries.
Seattle's global strength
I have a lot of faith in Seattle's leading global health organizations that are pioneers of vaccination innovations, leading the way in providing grants, funds, solid advocacy, public health policies and initiatives to combat COVID-19. Here is what Bill & Melinda Gates Foundation and PATH Seattle are working on. In addition, to get a global perspective, we got in touch with Dr. Bari, CEO of Pakistan's Indus Hospital Karachi. He updates us on The Hospital's COVID-19 combating efforts.
SEATTLE, WASHINGTON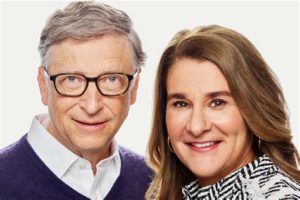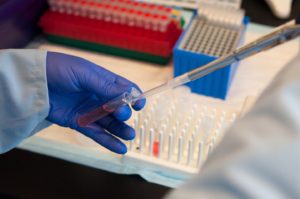 Seattle Global Strength #1
Bill Gates, Melinda Gates, Bill & Melinda Gates Foundation
Last month the Gates Foundation said it would spend up to $100 million to stem the spread of the novel coronavirus. Bill Gates has also been warning us about the threat of a pandemic for years now. In 2015, he said during a TEDTalk "If anything kills over 10 million people in the next few decades, it's likely to be a highly infectious virus rather than a war," Gates added, "Not missiles, but microbes."
In his interview with CNN's Anderson Cooper and Dr. Sanjay Gupta this week, he emphasized "The virus is going to dictate the timeline and mitigation measures." He also underscored that testing is key, demand will exceed supply, and not everyone will be able to be tested but testing is how we will know what's going on and take measures of how extreme or moderate a shutdown of a state, county we need to do.
When asked about the collapsing US and global economy and whether that should take precedence over the public health crisis, he said, "Never in my lifetime we had to change our behavior and drastic effect in the economy in order to save lives. It's better to take the economic problem where the economy can come back than millions of deaths."
Locally, the Gates Foundation is setting $1 million to Public Health – Seattle & King County to help the agency release information timely and accurately.
"The pandemic feels like a universal experience, but we have to recognize that not all of us will experience it equally," Melinda Gates said in the statement. Details and timelines of their initiatives:
On March 23, 2020 The Bill & Melinda Gates Foundation, (BMGT) announced its plan to donate $3.7 million to support several response and preparedness efforts to the novel coronavirus pandemic in the greater Seattle area.
On March 10, 2020 – The Bill Gates Foundation, Wellcome, and Mastercard today committed up to $125 million in seed funding to speed-up the response to the COVID-19 epidemic by identifying, assessing, developing, and scaling-up treatments. The partners are committed to equitable access, including making products available and affordable in low-resource settings. The COVID-19 Therapeutics Accelerator will play a catalytic role by accelerating and evaluating new and repurposed drugs and biologics to treat patients.
Seattle Global Strength #2
PATH
Path is a Seattle-based leading global health organization, comprising of a global team of innovators working to accelerate health equity so people and communities can thrive around the world. Their organization also focuses on epidemic preparedness. Their main COVID-19 efforts is their ability to set up digital systems quickly so that responders can track and share data easily.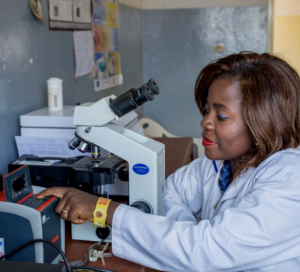 Their COVID-19 focus is in Vietnam. Why?  Vietnam borders with China, and the frequency of people traveling into Vietnam from China, Korea, and Japan, became a major concern for them amidst the pandemic spread. The US CDC and PATH began to collaborate with other partners to develop a real-time online case reporting system for tracking suspected and confirmed COVID-19 cases.
"Our experience developing digital tools meant we could collaborate to build a digital system to track this outbreak in just nine days." Nguyen To Nhu, PATH's program director for global health security in Vietnam.
With this system, the Ministry of Health's daily emergency operations center meetings with four regional public health institutes could access and analyze COVID-19 case data in real time, and make informed decisions on initiating immediate interventions. This system has helped them to develop the quarantine strategy, which uses data to analyze case clusters and level of contact, and trace contacts to determine appropriate quarantine and isolation measures.
To speed up the response, PATH is temporarily pulling staff from other projects, such as malaria elimination and HIV advocacy.
KARACHI, PAKISTAN
The Indus Hospital Karachi
Background: The founder of The Indus Hospital, Dr. Abdul Bari Khan served in the public sector hospitals for many years. In 2007, during his time at government-run hospitals, he witnessed the plight of the poverty-stricken patients of Karachi. Situations where multiple patients shared one hospital bed, five children in one incubator, one oxygen outlet serving five newborns. During this time Dr. Bari and his coworkers (now co-founders of The Indus Hospital) envisioned establishing a multi-disciplinary tertiary care hospital that served the under-served population of Karachi with free and quality treatment.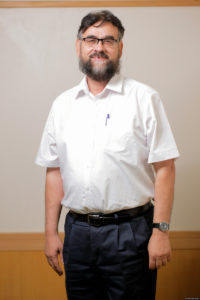 The Indus Hospital's Coronavirus efforts
Our team at Maheen The Globe reached out to Dr. Bari to ask about The Indus Hospital's efforts to combat the coronavirus. Here is what he said in a statement: "The first coronavirus patient was detected on February 26, 2020, and the same day, the government of Sindh called all major hospitals and stakeholders to devise a strategy and action plan. The Chief Minister showed his confidence in the Indus Hospital by approving a grant to Indus. The grant is being used to set up isolation, quarantine, testing, and treatment facilities. The government has also provided testing kits to Indus for free Coronavirus testing."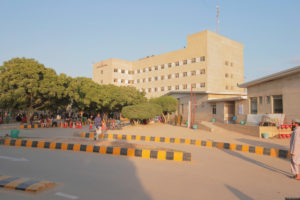 He further said, "The Indus Hospital has devised a comprehensive and all-encompassing policy and is taking necessary actions to face the pandemic. The management is collaborating with government and private hospitals to take joint actions to control the possible outbreak. The hospital is also issuing public health awareness material and is training its clinical and non-clinical staff on how to save themselves and how to effectively and safely treat patients."
Maheen Mustafa  is the writer of this article. She is the CEO/Founder of Maheen The Globe LLC, a Seattle–based, independent, woman-owned online media company covering global stories and perspectives. Whatever rings global, we're on it! Underlying themes: Global health, women empowerment, immigrants and wellness. Current sections: Food, travel, coffee, health, education, business, culture. It also includes special features on celebrities and top global influencers. Soon to be launched sections: Climate, tech and space. Regions focused: United States, Pakistan and worldwide.